Diving Facts
Dive shops on the Inner Islands

Best time to travel

Recommended diving suit

Flight connection
Edelweiss recommendation
Excursions to Mahé's neighbouring islands, including Praslin, La Digue and Silhouette, are part and parcel of a scuba diving holiday in the Seychelles. Situated further afield, in the Outer Islands, is the Aldabra Atoll, the world's second-largest coral atoll. It is a UNESCO World Heritage Site and home to one of the largest colonies of giant tortoises. It is also an underwater paradise teeming with rare fish and coral species for divers to discover. Drift dives through the canals to the lagoon are also possible, though only recommended for experienced divers.
Top Diving Spots in the Seychelles
Underwater adventure on a diving cruise
With a plethora of coral reefs and spectacular beaches on offer, the Seychelle Islands are worth exploring by cruise – equipped with a scuba tank or with snorkelling gear. Divers and snorkellers interested in multi-day tours will find a wide range of options at Galatea. Yacht tours include several dives at various dive sites, so guests can experience the spectacular beauty of the Seychelles both above and below the water.
Whale sharks in the waters of Mahé
The main island, Mahé, is the Seychelles' most varied diving area, featuring wrecks, seamounts and even whale sharks! These marine giants can be spotted between September and November, including in the Port Launay Marine National Park, where they like to swim in the park's protected lagoons and can be admired from the shallow reefs. Port Launay Marine National Park is an excellent dive site for beginners. Experienced divers eager to see sharks are sure to have Shark Bank on their scuba diving bucket list. Stretching to a depth of roughly 100 feet (30 m), this dive site showcases massive granite boulders and large coral formations. Strong currents attract reef sharks, rays and barracuda. Aside from predatory fish, the waters of Mahé are also a habitat for rare fish, dolphins, snails, lobster, cuttlefish and turtles, which can also be seen when snorkelling. Many of the Seychelles' exciting reefs are close to the beaches, such as Anse Major or Beau Vallon bay, meaning snorkellers do not require a boat to reach them. Snorkelling boat trips lasting several hours are also available, for example at the Dive Seychelles Underwater Centre. Big Blue Divers, in the north of the island, offers a wide selection of diving tours, ranging from short boat trips to full-day excursions.
Island of Praslin – more currents and more adventure
Spring and autumn are the best diving seasons on Praslin. Most of the dive sites are a short boat ride away. This means divers are likely to see larger pelagic fish as well as reef fish. The current in the waters of Praslin is slightly stronger than at Mahé. The Octopus Dive Center organises excursions to all of the area's dive sites.
Praslin makes divers' hearts beat faster
Praslin has something to suit every diver's taste, whether it's the 30-foot (10 m) tunnel at Whale Rock or the colourful vertical walls of Ave Maria with reef sharks, octopuses and rays to admire. Although slightly further afield, the half-hour boat ride to the dive sites near Marianne Island and Aride Bank is well worth it. With a bit of luck, divers will encounter large nurse sharks, reef sharks and eagle rays. The maximum depth of these dive sites is 80 feet (25 m). Snorkellers are recommended to visit the north side of Praslin, around Anse Boudin and Anse Lazio. The beautiful island of St. Pierre features a reef that is also lovely for snorkelling.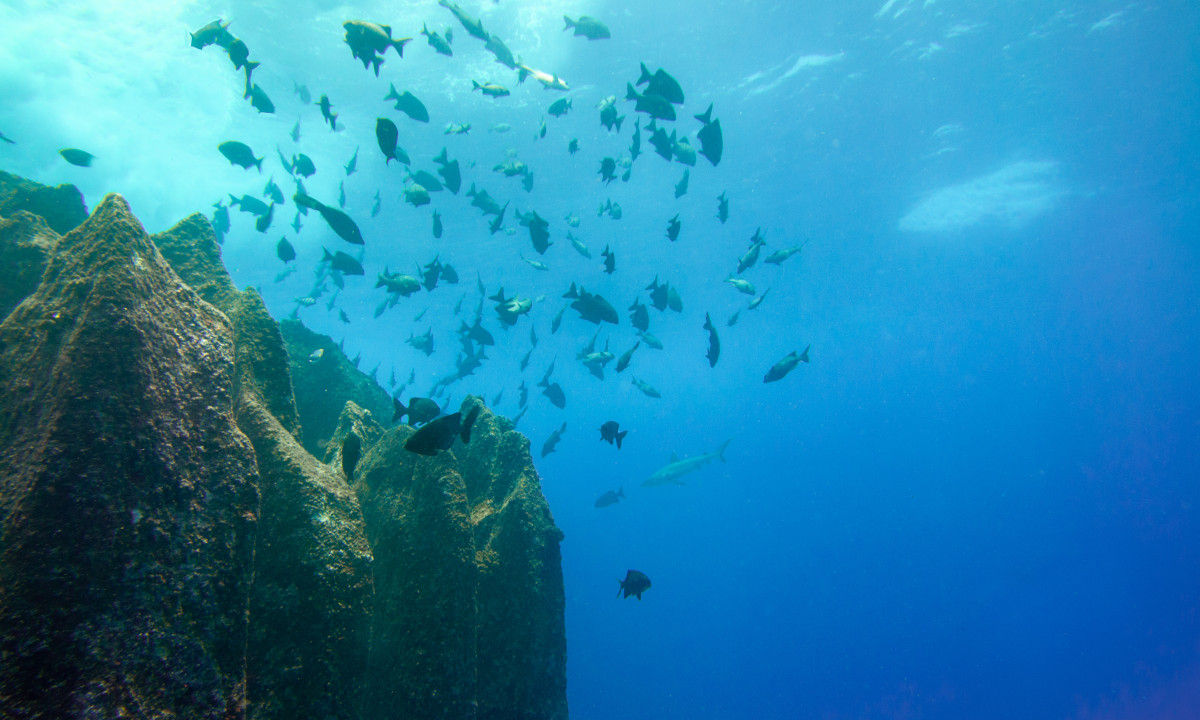 Recommended diving schools
The following schools are the ideal choice for exciting diving lessons and trips:
This may interest you too...