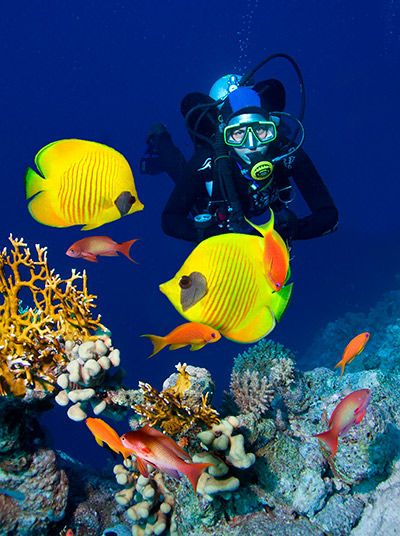 The Choice is Yours!
For many, Sharm El Sheikh conjures up images of red sand that blows around the ankles, salty sea water on your skin, a warm breeze ruffling your hair, fine dining while watching the sunset. But Sharm El Sheikh is also a great place for: Action! Adventurers will surely get their money's worth when they visit the Egyptian city on the Sinai Peninsula. Numerous activities, on land and in the water, await visitors who would rather experience the region themselves than simply daydream about it on the beach.
The Stars of Sinai
If you're craving a break from the sea, you can experience the complete opposite for a day: Wrap a customary Bedouin scarf around your head on your day trip to the Sinai desert on the back of a camel. In addition to the scarf, make sure you've packed sunscreen and plenty to drink – shade is rare here. However, you'll be surrounded by a breathtaking landscape of ochre mountain ranges and dunes. As the evening draws near, nature has another surprise in store: From the Sinai plain, you can marvel at a wonderfully clear starry sky to round off the day – a sight you will surely remember for more than 1001 nights.
Quad Tour and Bedouin Tea
If you don't mind the camels' wobbly gait, but consider them a bit slow as a means of transport, you could opt for a quad tour through the red sand of the Sinai desert instead. You don't need any prior experience to enjoy this fast-paced adventure on small, robust vehicles. You will receive a brief introduction on site as well as a helmet for every driver. But be sure to bring your own sunglasses to protect your eyes from the sand you'll be whirling up. During a pit stop in a traditional Bedouin tent, you can savour a typical Bedouin tea, spiced with cardamom, cinnamon, and dried mint, and slow down the pace again before heading back to the city.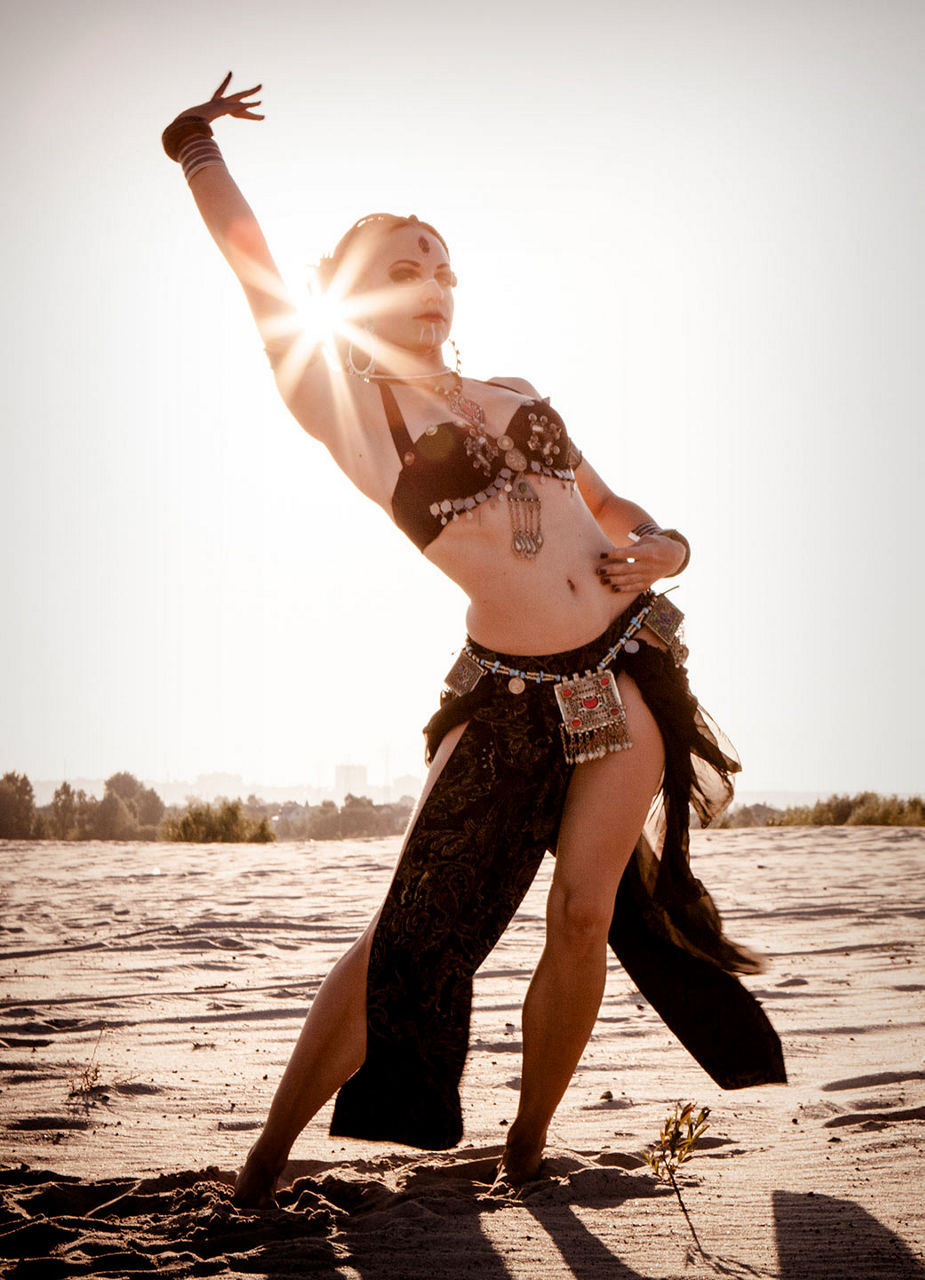 Traditional Dancing and Cooking
Get up close and personal at a traditional belly dancing show in Sharm El Sheikh. The gentle movements of the dancers together with the rhythms and sounds of the music create an unforgettable experience. At the Hadaba-district market in the south of the city, you can watch the evening show "Alf Leila Wa Leila", which is known for its belly dancing. Egyptian cuisine forms another very important part of the country's culture. A great way to familiarise yourself with the local dishes is to join a cooking course, such as the one offered at the Four Seasons Hotel. You can purchase the refined spices on the market as souvenirs. This way, you can take a piece of the local culture you've experienced on holiday back home with you.