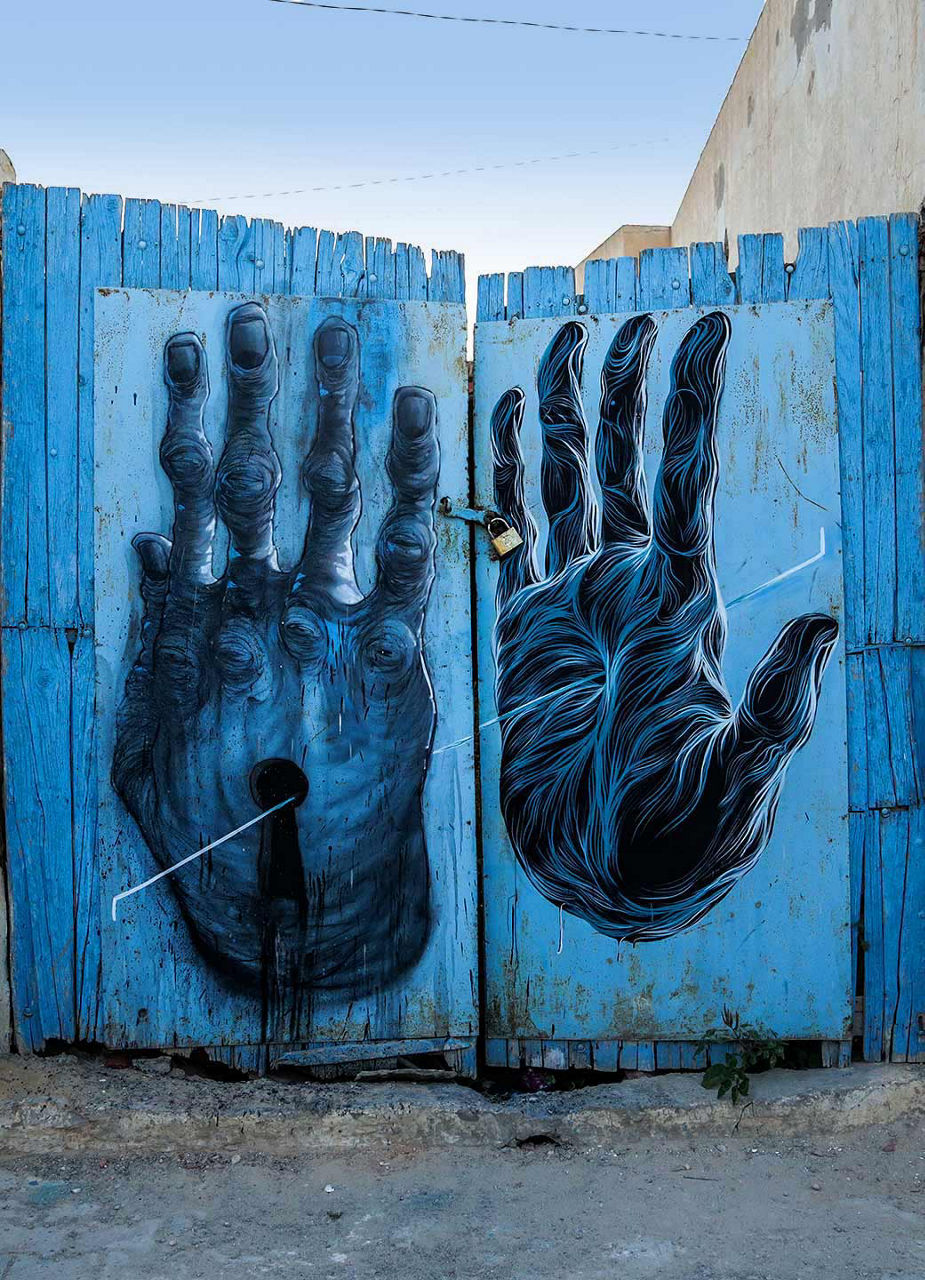 One Big Open-air Art Gallery
Once upon a time, Erriadh was just a pretty little village on the Tunisian island of Djerba: white houses, traditional architecture, and people whose families have lived there for generations and made their handicrafts in the workshops next door. However, contemporary art has been integrated into the island's original charm since 2014. The project "Djerbahood" organised by the Galerie Itinerrance de Paris, a kind of XXL street art festival, transformed Erriadh into a mecca for graffiti lovers and into one big open-air art gallery. All this was done without robbing the place, said to have been founded by Jewish refugees as early as the 6th century B.C., of its history or authenticity.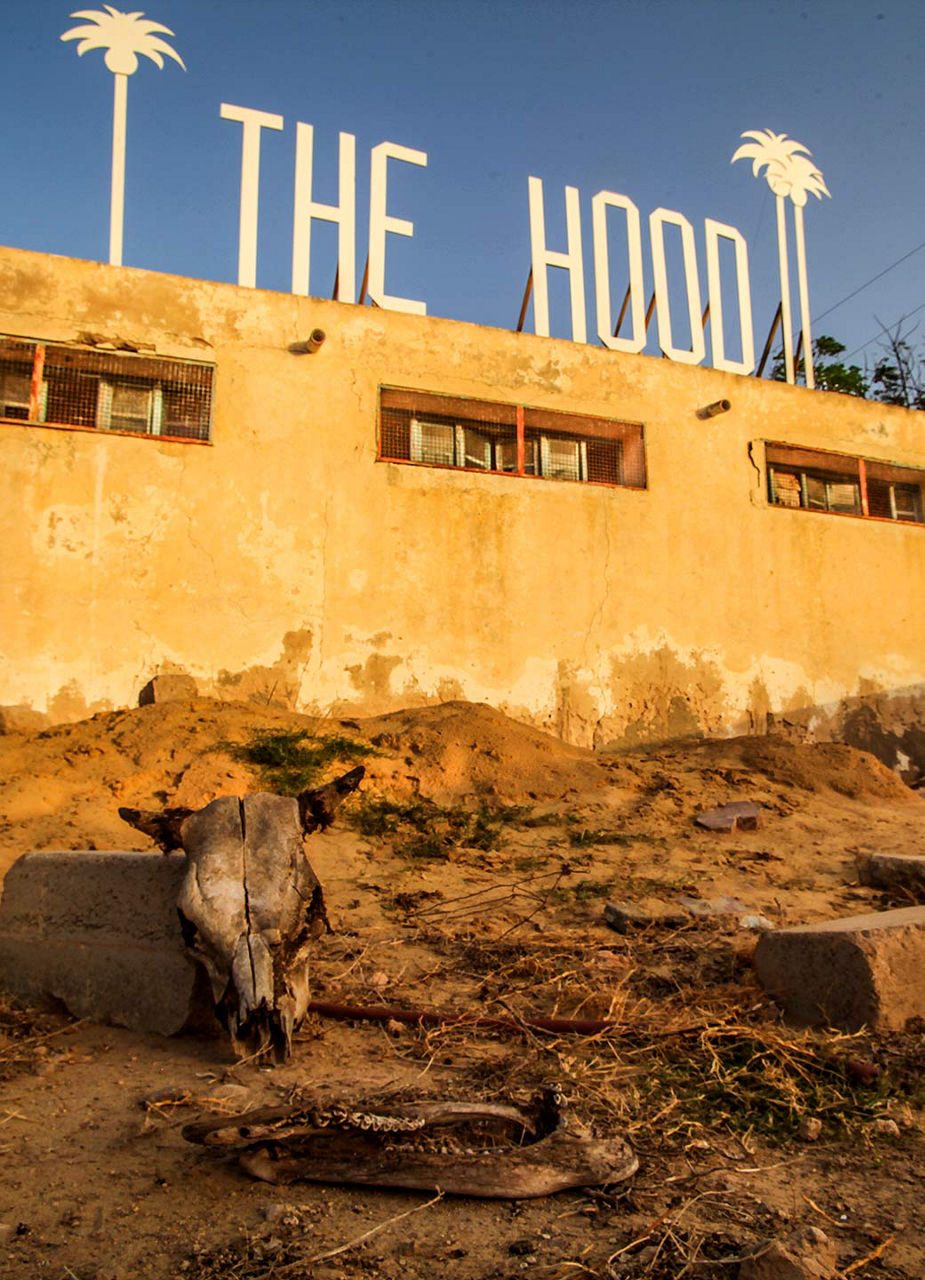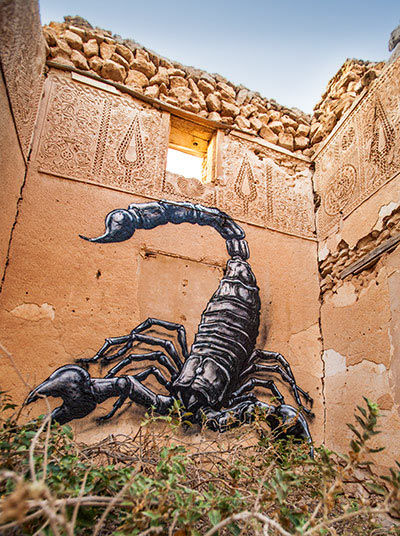 Neighbours as Artistic Accomplices
Written in huge white letters at the entrance to Erriadh is "The Hood", an art installation by the artist Rodolphe Cintorino, which gave the entire project its name. Locals also know the village by the Arabic name El Haar Sghira, "the little neighbourhood", which has seen quite a transformation. On the one hand, in interpersonal terms, because the project brought the villagers together with roughly 150 artists from 30 countries. Many of the neighbours were also given an artistic say in the process. On the other hand, of course, visually, as Erriadh has become a very colourful village since more than 250 works of art now adorn houses and walls.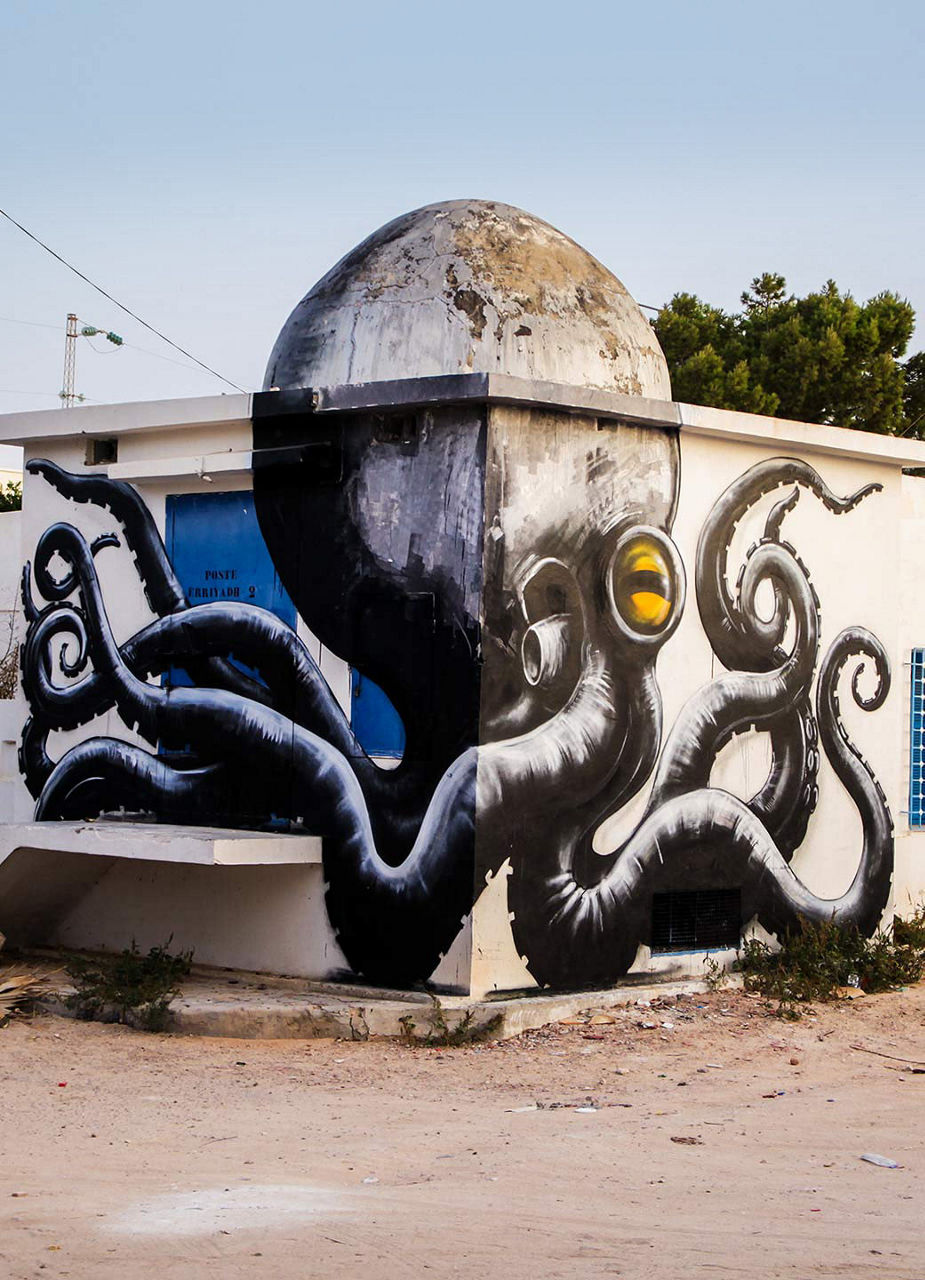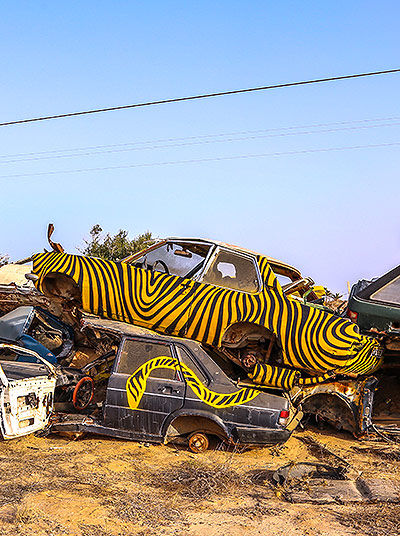 Octopus & Tiger
But what exactly can you experience there? Well, there's a giant octopus by the Belgian artist ROA, who used a domed building to create a multi-dimensional depiction of the animal's head. The Tunisian star artist El Seed also accepted the invitation to Erriadh, having already worked as a street artist in Qatar's capital Doha and created designs for Louis Vuitton. Not only buildings were adorned by the artists' work – a wrecked car was also transformed into a tiger by Polish artist M-CITY. The project has continued to evolve since 2014. If the paint flakes off, for example due to the salty sea air, the works are repainted or redesigned.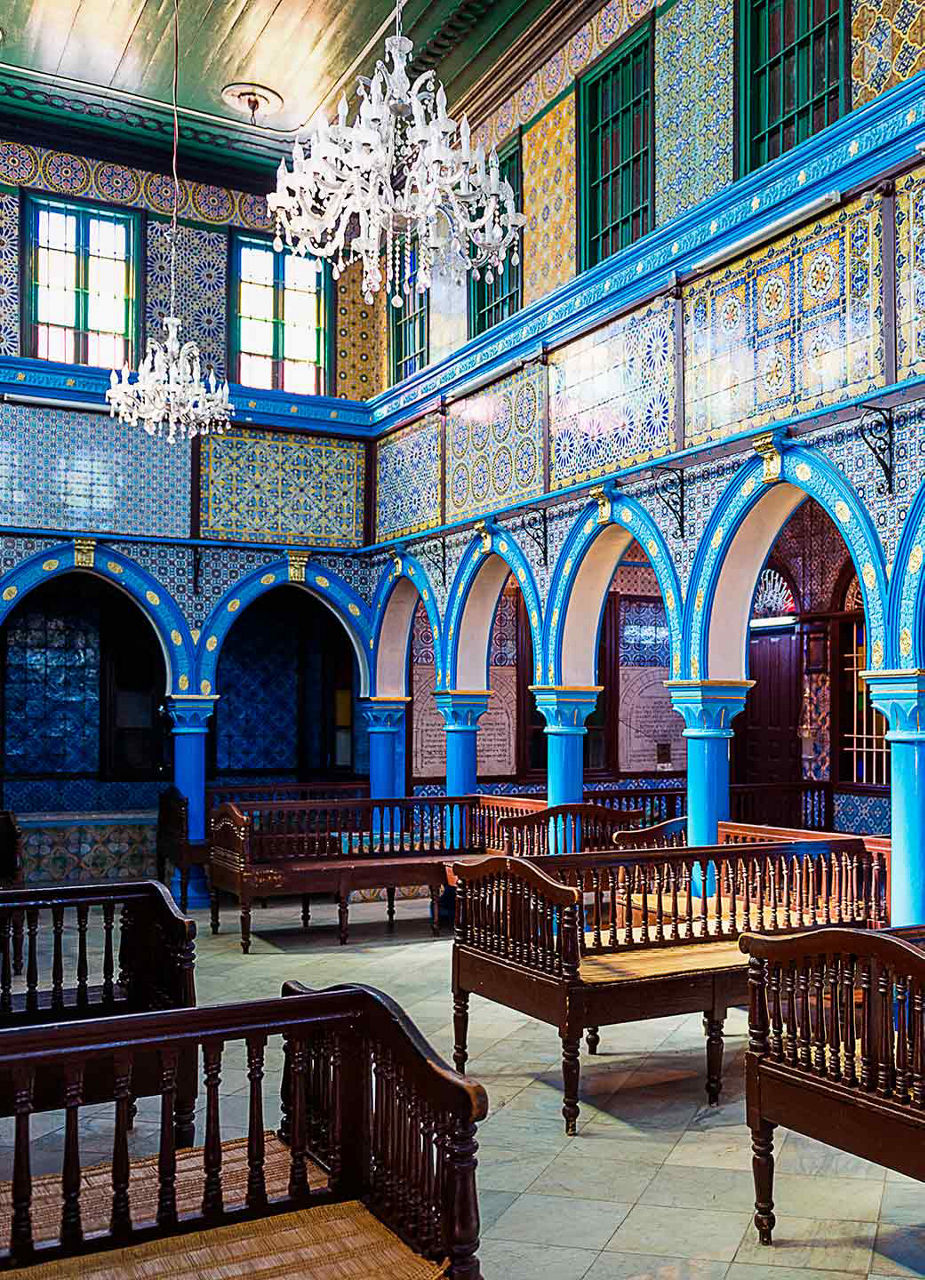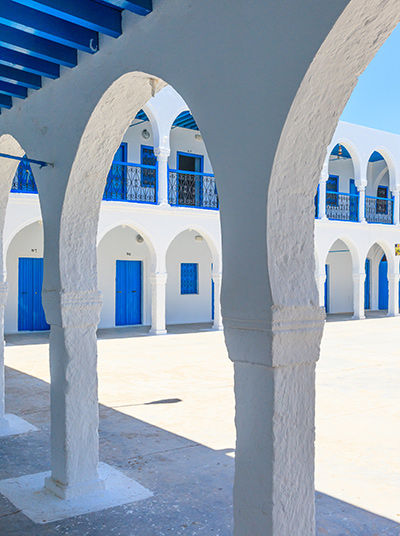 Art also Displayed in the Synagogue
Since most people associate Djerba with beaches and the ocean, a leisurely stroll through Djerbahood to admire the art can give your holiday an informative change of pace. Because the open-air gallery is gently fused with the local life, using exterior walls from private houses as exhibition space, the area is freely accessible to visitors and free of charge. It stretches over the entire historic centre of Erriadh. You can also combine your walk with a visit to the impressive El-Ghriba synagogue, the oldest in northern Africa. Magnificent blue and gold plasterwork adorns the vaulted ceilings, while colourful leaded glass windows provide an interesting lighting effect.