Jordan's Enchanting Coastline
Aqaba is Jordan's Gateway to the Red Sea. A coastal town with a picturesque seaside promenade that invites you to enjoy a gentle stroll, colourful markets, and a wide array of restaurants, ready to spoil you with fresh fish and local specialties. Beautiful hotels are dotted along the beaches of the 27 km long coast where you can swim and relax. Aqaba also has many attractive dive sites with wrecks and gorgeous intact reefs.
Yet despite that, Jordan's greatest treasures are way further inland. In the rocky and mountainous region of Edom lies one of the world's most spectacular cultural sites: the ancient rock city of Petra. Or the stunning UNESCO World Heritage Site of Wadi Rum, a spectacular desert landscape of red sand, sandstone, and granite formations that is sure to captivate you.
Facts & figures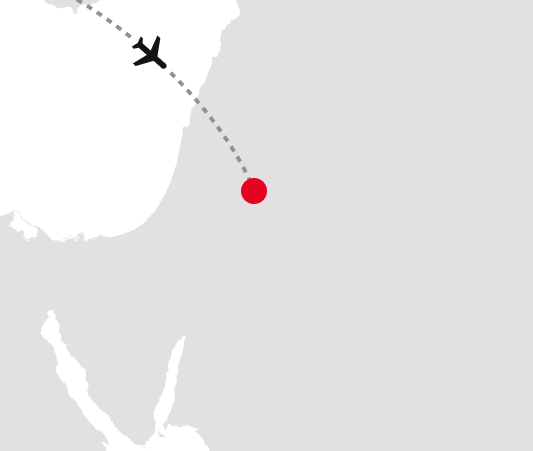 Flight time

5:10 h

Distance

3400 km

Country Code

+962

Airport
Language

Arabic

Currency

JOD
Sightseeing in your Aqaba holidays
Related holiday destinations