Ancient Flair Meets Modern Times
Liberal-minded Amman is the political and cultural centre of the Hashemite Kingdom of Jordan. The city will fascinate you with its bustling and modern city centre and the majestic ruins of long-forgotten civilizations. Influenced by the ancient Greeks, Romans, and early Islamic culture, Amman is a city full of surprises like a citadel built on what was once one of the Seven Hills or the Roman theatre that is so well preserved that events are still held there regularly to this day.
The most famous place and one of Jordan's main tourist attractions is the ancient rock city of Petra. The buildings, tombs, and temples built in red sandstone, are an architectural wonder. Jordan is an unparalleled holiday destination, perfect for travellers in search of places of worship steeped in history, quiet natural beauty, and stylish seaside resorts. It is a country of countless wonders that has set the stage for real and fictional adventurers like Indiana Jones and Lawrence of Arabia.
Facts & figures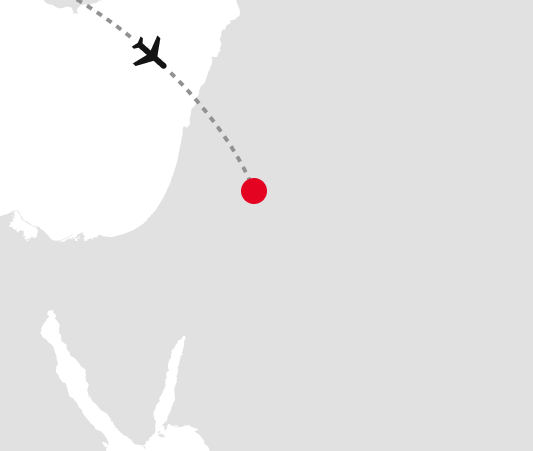 Flight time

4:10 h

Distance

3065 km

Country Code

+962

Airport
Language

Arabic

Currency

JOD
Sightseeing in your Amman holidays
Related holiday destinations