Wineries on Santorini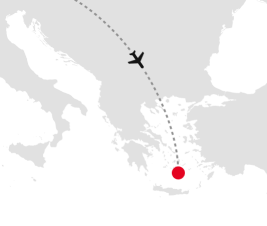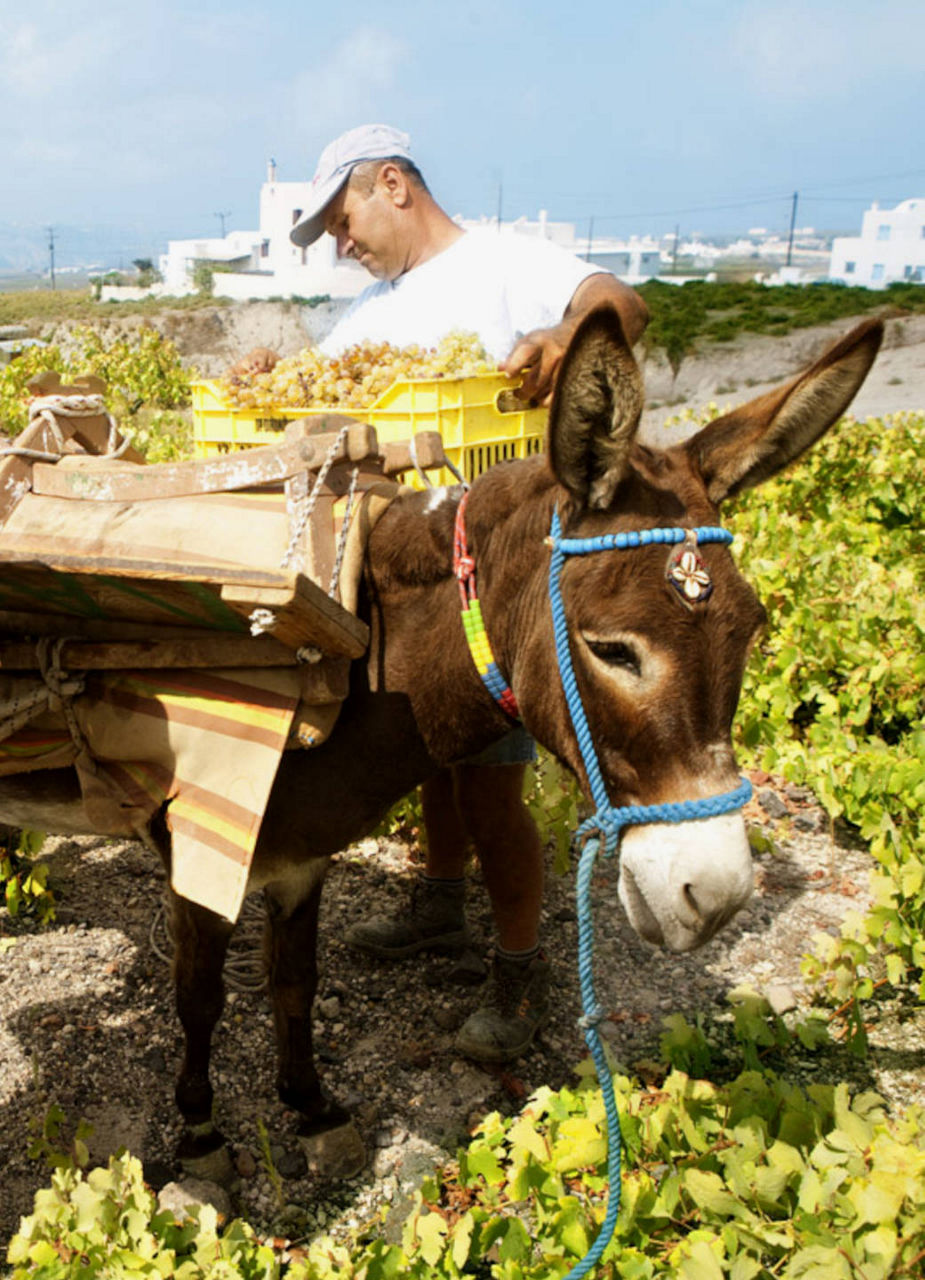 Viticulture in Santorini
The soil, which was formed as a result of the last volcanic eruption on Santorini, has a unique composition of rust, cinders, lava and pumice. Most plants do not thrive in this environment, but the grapevine does. It grows well even under these special circumstances. The moisture produced during the night is absorbed by the soil. Thus, despite hot temperatures, water is available.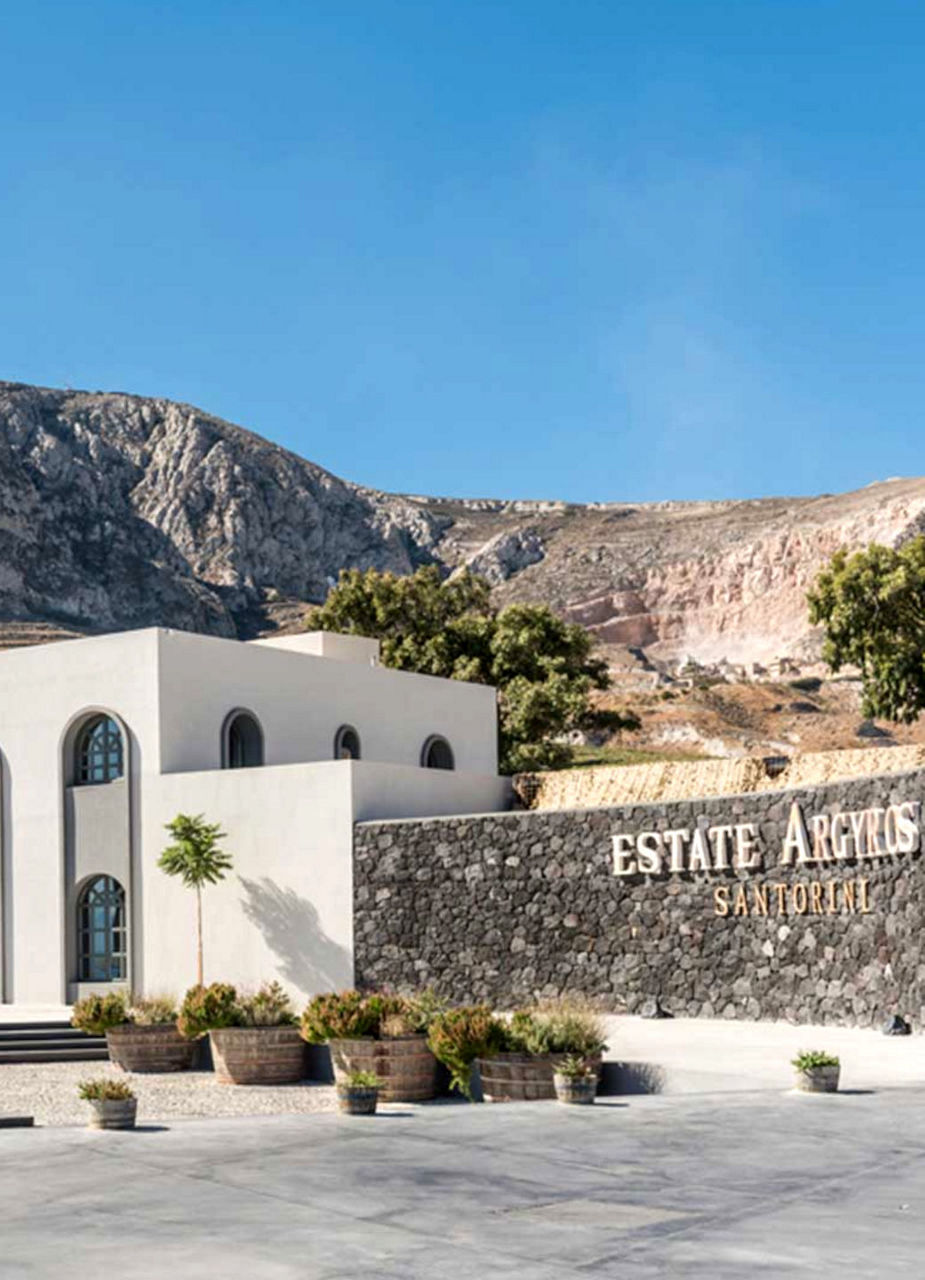 Argyros Winery
The Argyros winery was founded in 1903, however, the families had been involved in wine growing for many decades before that. Today, the Argyros family is the largest private owner of vineyards on Santorini (120 ha). In 2005, a new visitor centre and new production facilities have been installed. In 2019, Wine & Spirits magazine named Argyros one of the top 100 wineries in the world for the sixth time.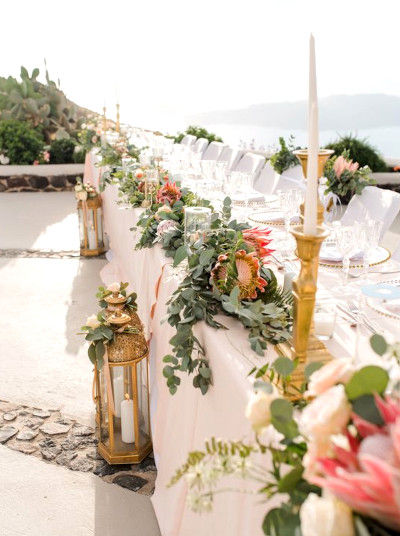 Venetsanos Winery
The Venetsanos winery can look back on a long tradition. It was founded in 1947 by the Venetsanos family and was the first industrial winery on the island. It is beautifully situated directly above the harbour of Athinios, overlooking the magnificent caldera. This is probably one of the reasons why the winery has become a popular event and wedding location.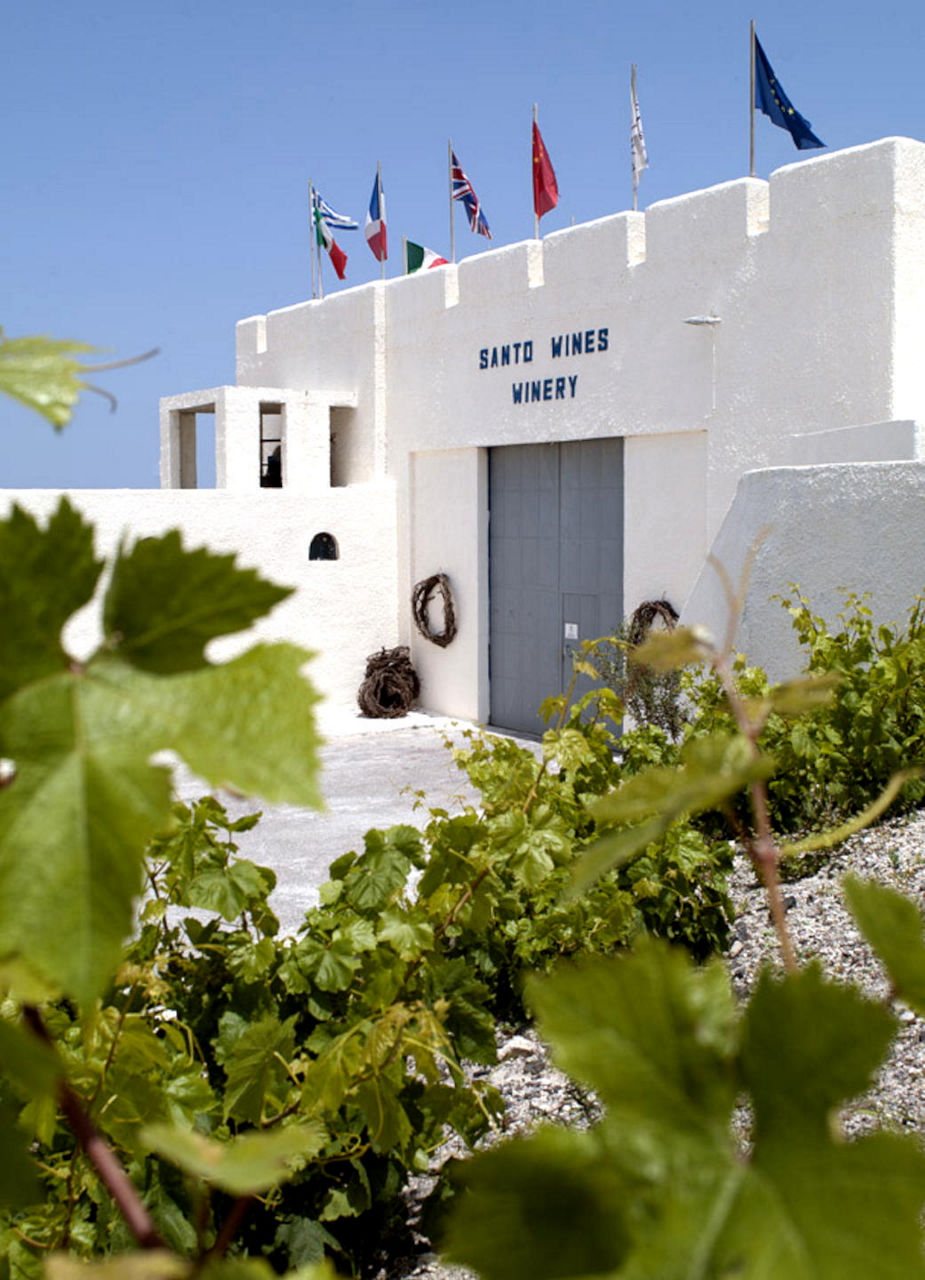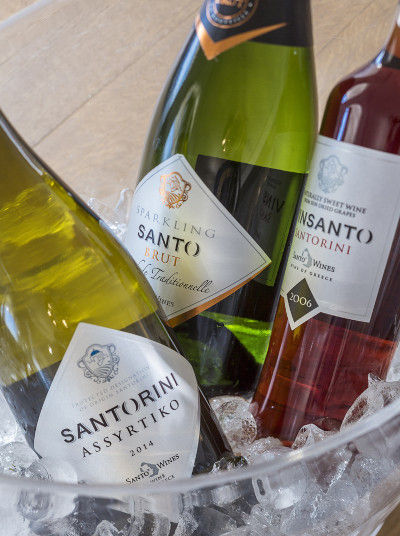 Santo Wines
Santo Wines was established in 1947 and is a cooperative consisting of 1200 active members. Santo Wines is committed to preserving traditional farming methods and produces Santorini wines with a protected designation of origin of the highest quality.  The in-house development department is constantly investing in the further development of cultivation and winemaking techniques.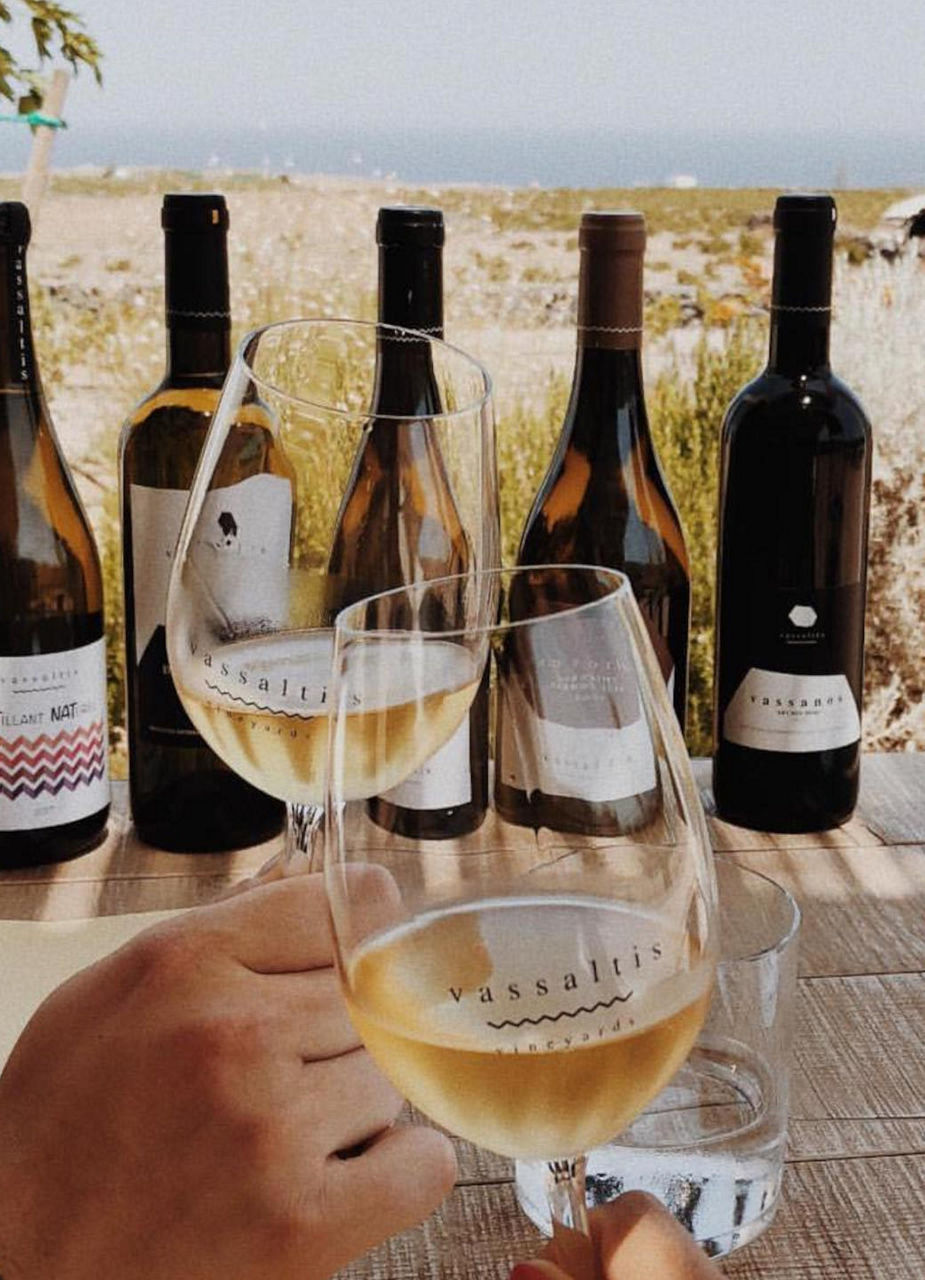 Vassaltis Winery
The Vassaltis winery is the latest addition to Santorini's winemaking era. Owner Yannis Valambous' story sounds a bit like a fairy tale. The successful economist gave up his career in the UK when he inherited his father's old vineyard in Santorini. Together with two talented oenologists, he turned his vision into reality - to turn the family's aging vineyards into a state-of-the-art boutique winery with exquisite wines. Just stop by this wonderful winery and taste some wine and enjoy a bite to eat.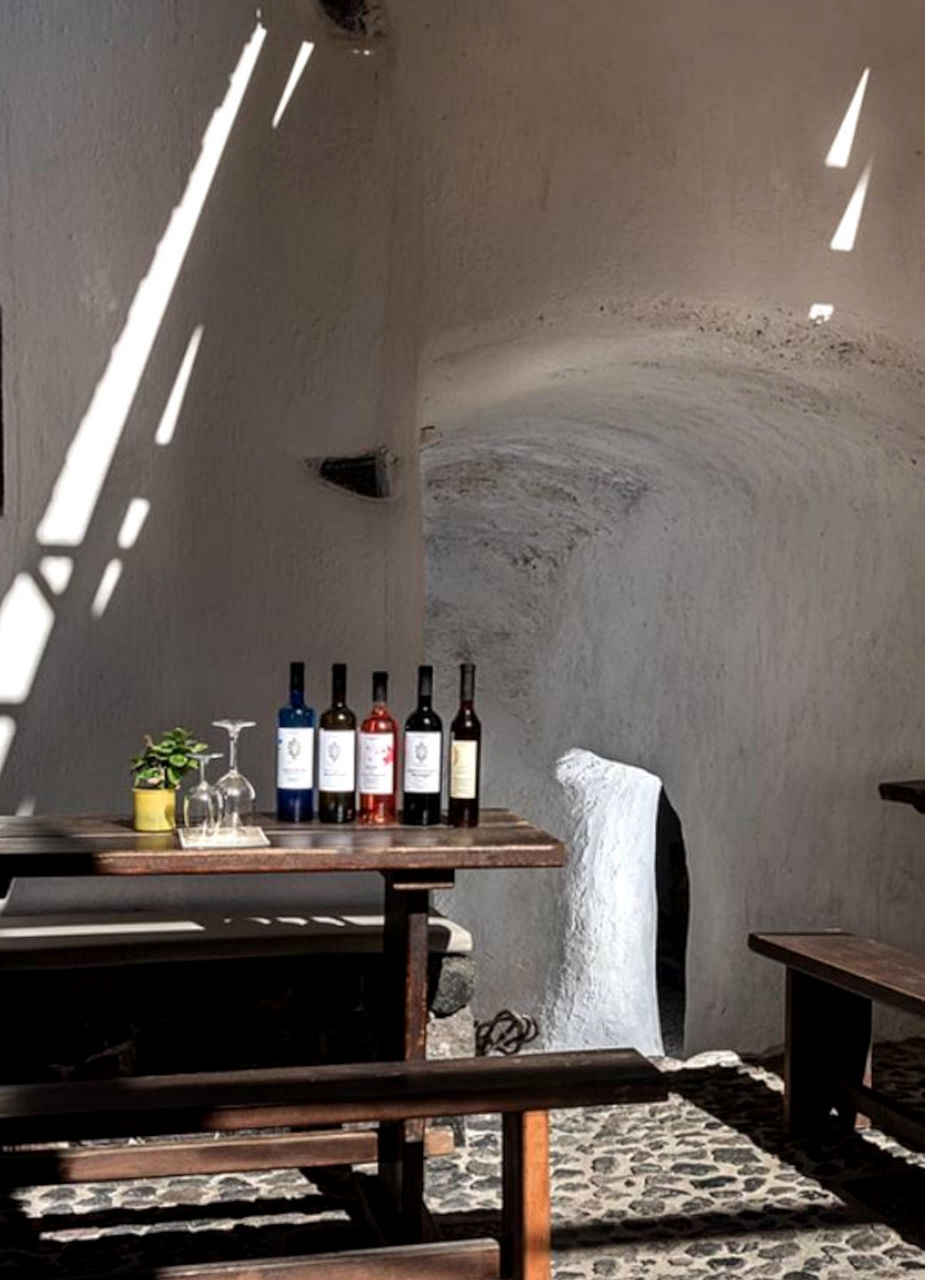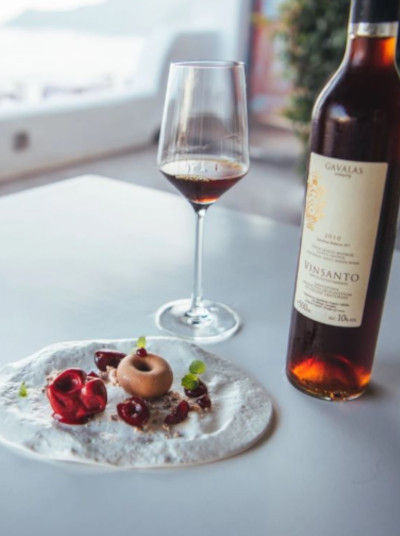 Gavalas Winery
The winery of the Gavalas family, is one of the oldest wineries in Santorini and is settled in the village of Megalochori. Father George Gavals is the fourth generation to run the winery, together with his son Vagelis. The winery produces 10 different wines, all from local grape varieties, reaching a volume of 80,000-100,000 bottles annually. The entire winery is kept very pristine and focus here is clearly on the wines. Step in and enjoy.