When you book a hotel on Mykonos you have two choices: tranquil island life or lively nightlife. On one hand, the whitewashed houses sit serenely above the deep blue sea, reflecting a sky that rarely shows a cloud. On the other hand, beaches with inviting names like Paradise Beach or Super Paradise Beach are bursting with energy and feature a colourful party atmosphere.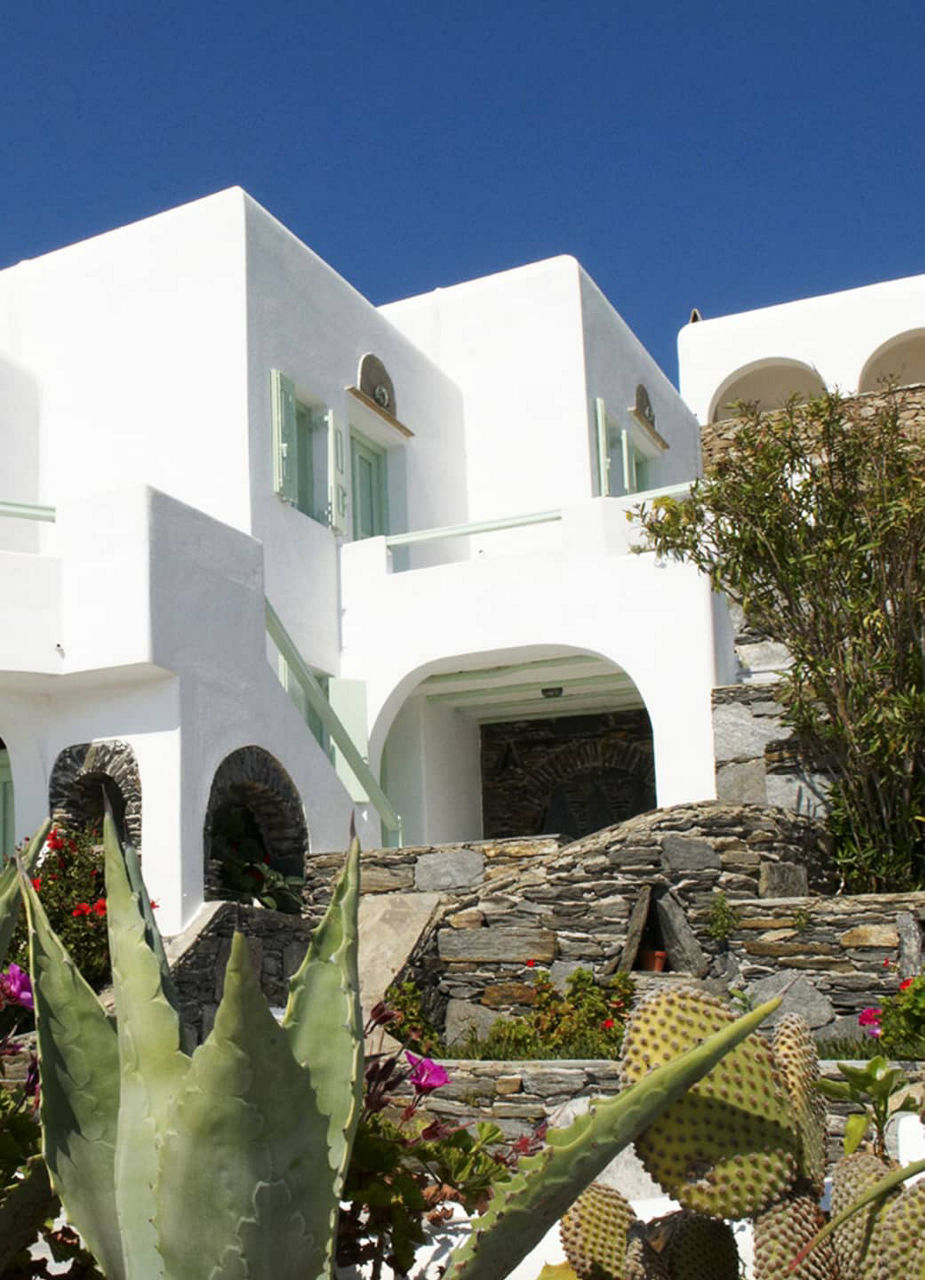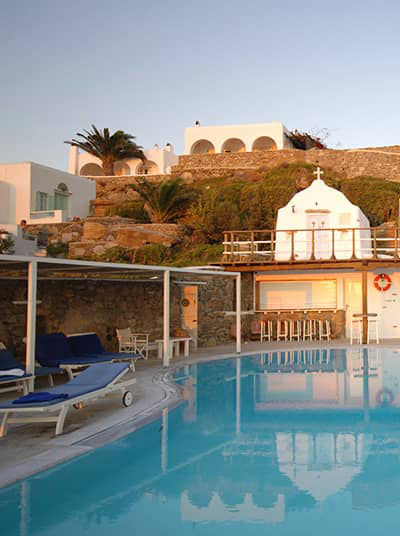 Mykonos View
This hotel is perched on a hill, about an eight-minute walk from the old town. The Mykonos View offers rooms with views of the Aegean Sea or the city, in traditional stone settings to more contemporary designs. At the restaurant, you can enjoy Mediterranean cuisine or refreshing cocktails while watching the sunset. The hotel offers quick access to the harbour area and ist nightlife, but is in itself a quiet retreat.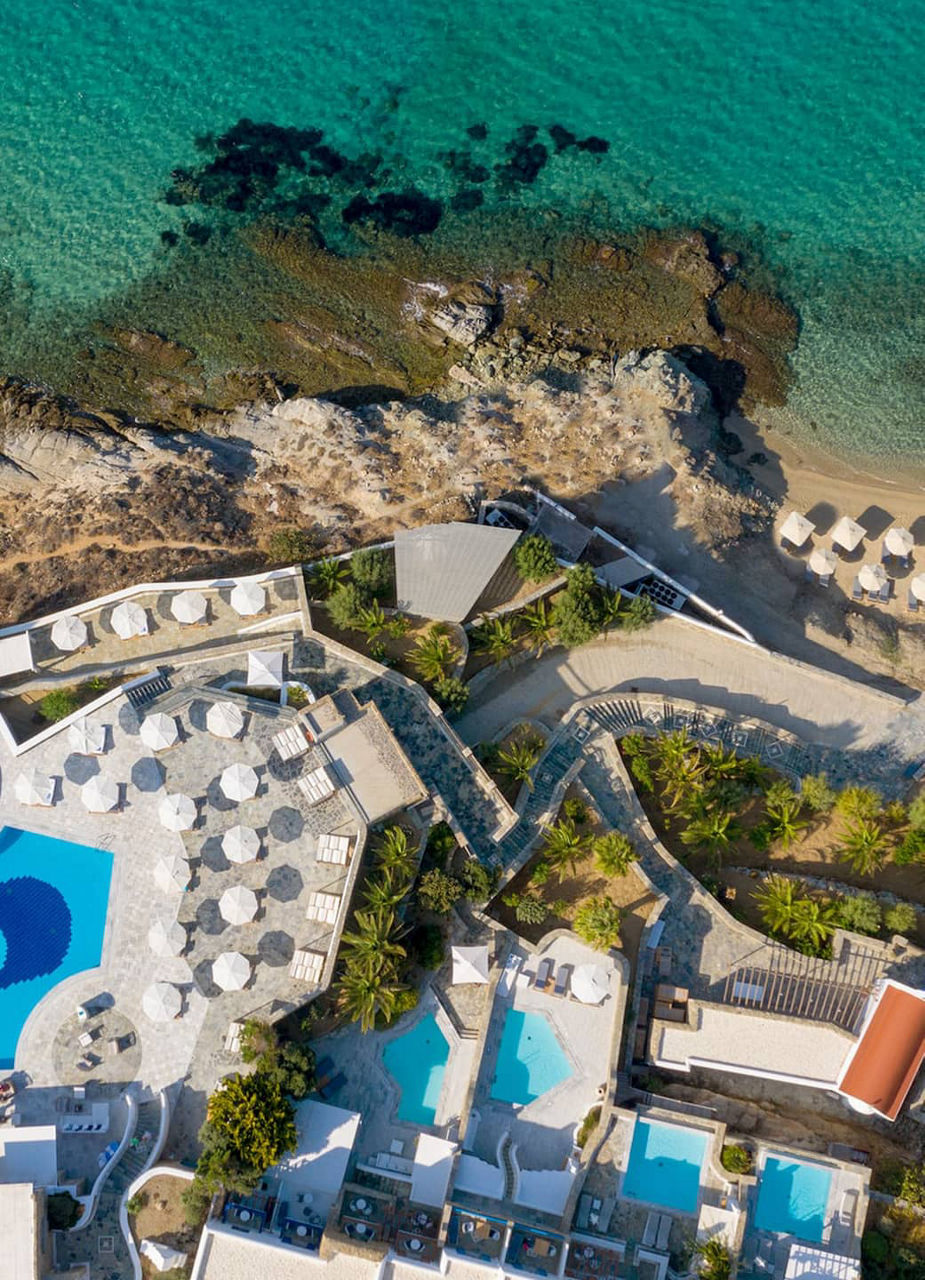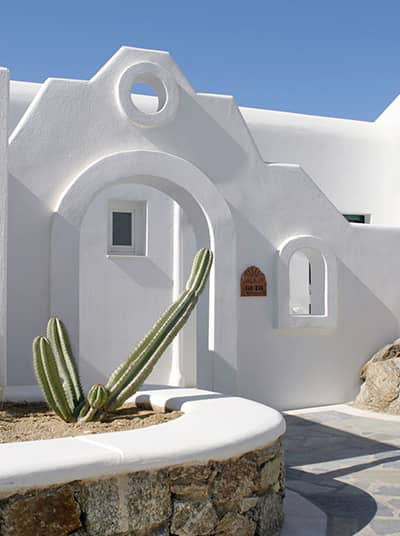 Apanema Resort
The Apanema Resort is located on an idyllic beach and offers magnificent sea views with enchanting sunrises and sunsets. It is about 350 metres from the Archaeological Museum and a ten-minute walk from the centre of Mykonos Tow away, while Ano Mera and Mykonos Airport are both around five kilometres away.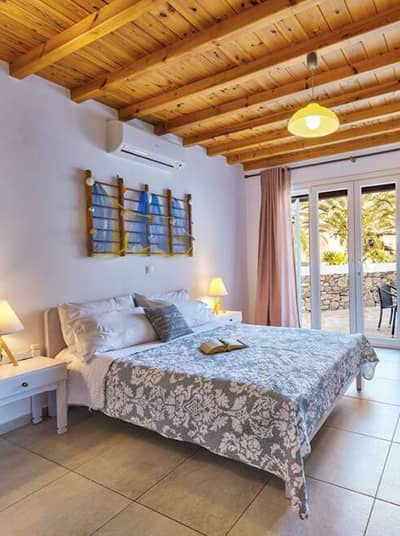 Jewel Apartments
Jewel Apartments is located on the easily accessible Ornos beach which is ideal for children. It is only two kilometres from Mykonos Town away. The new complex consists of spacious flats. Each unit has two rooms, a bedroom with a double bed and a large living room with two more beds. The accomodations are equipped with all facilities that facilitate the stay for families.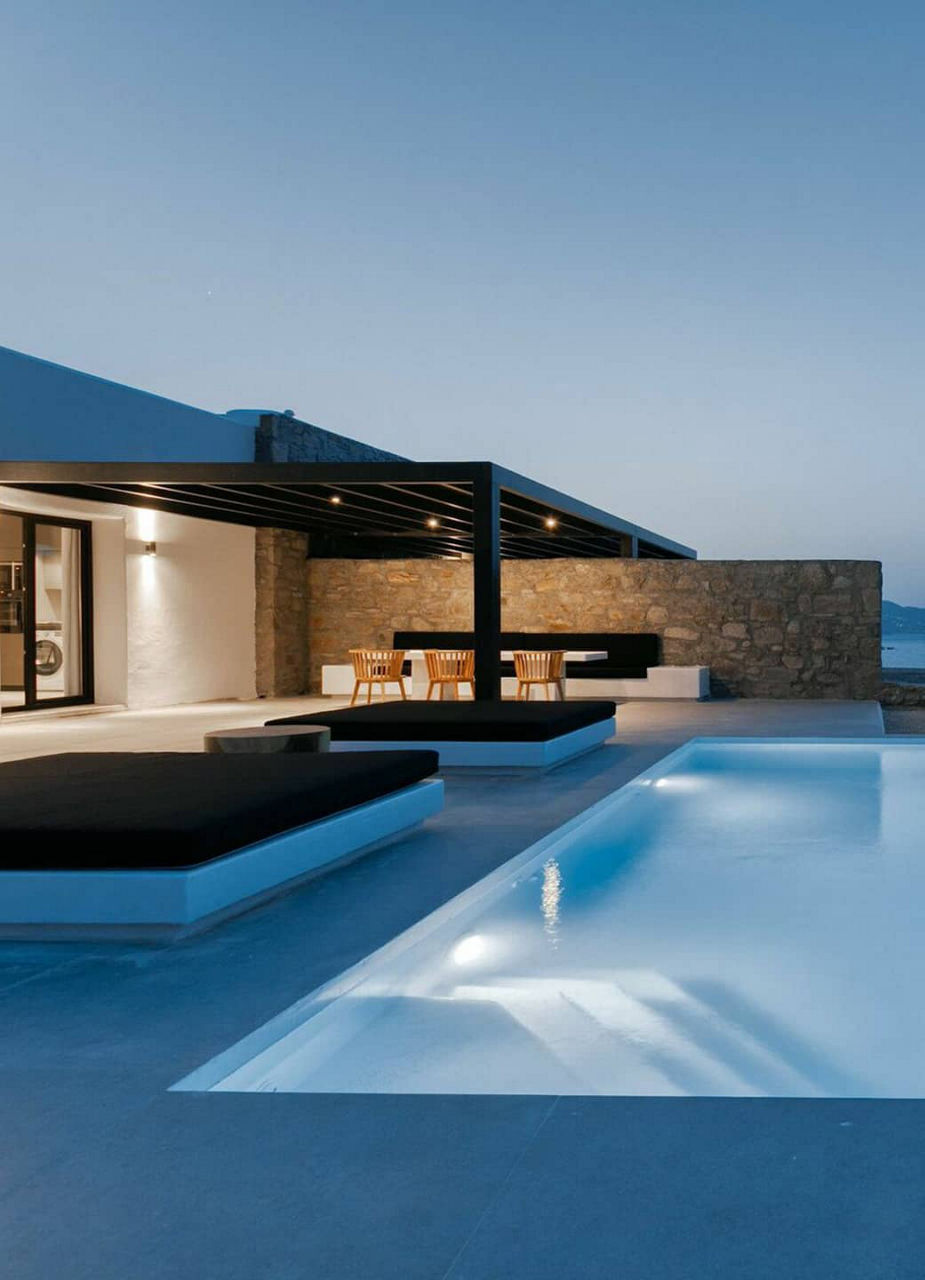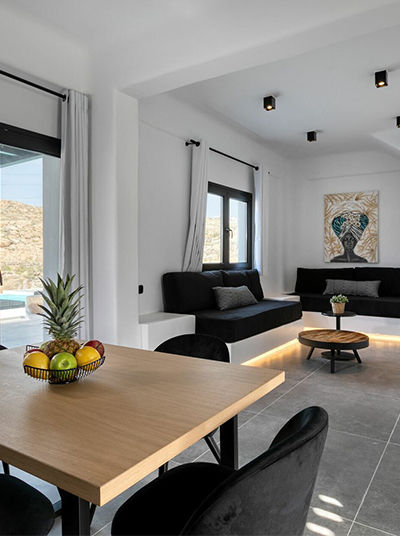 Ftelia View
Ftelia View is a modern villa that has been recently renovated and equipped with countless amenities and a beautiful panoramic view. The villa is located in a complex with three other detached villas, all of which feature a private swimming pool. Ftelia View is equipped with two double bedrooms for up to four people. Moreover, Ftelia Beach is only a three-minute walk away.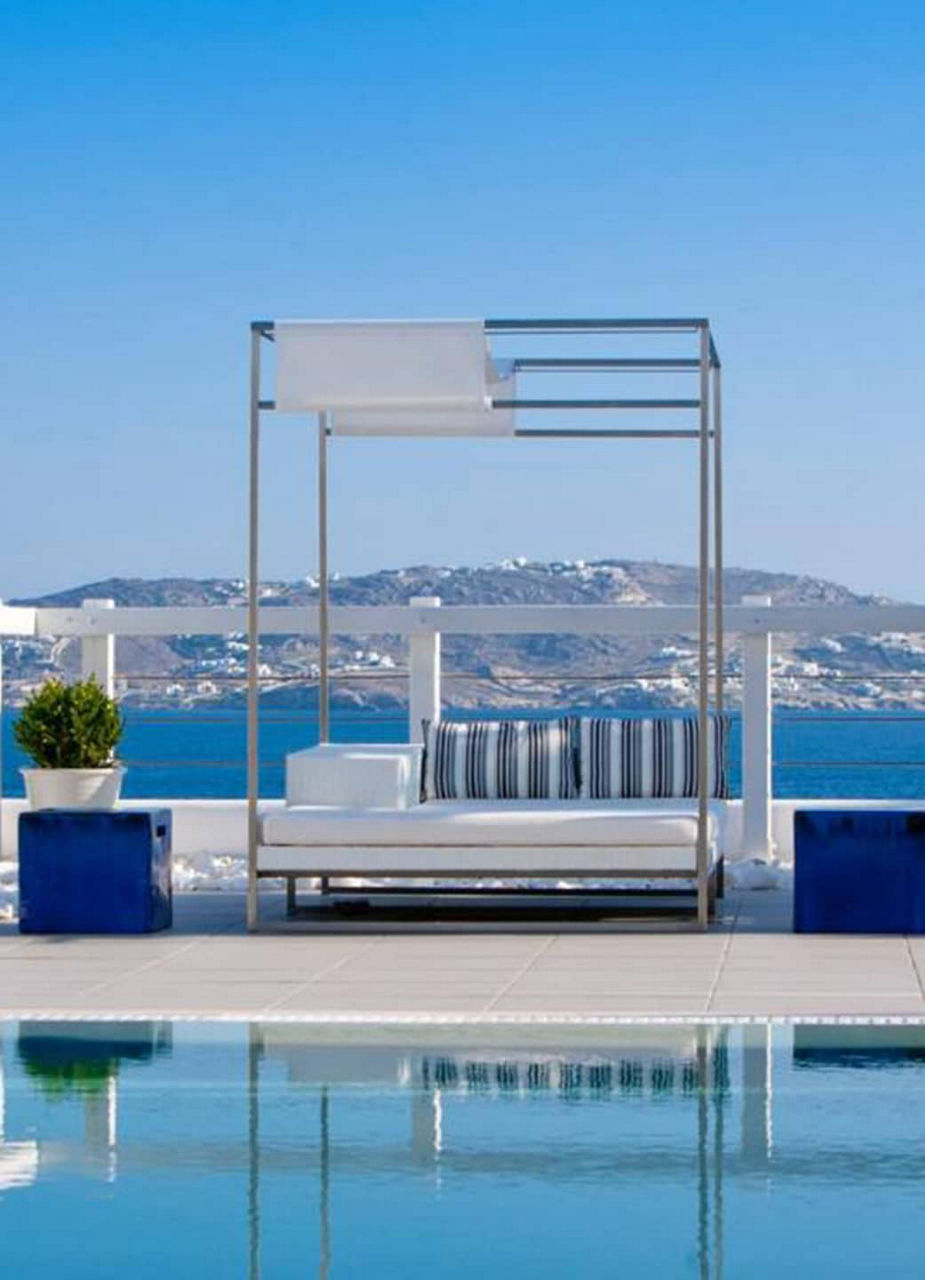 Grace Mykonos
Grace Mykonos is an exclusive boutique hotel above the sheltered sandy beach of Agios Stefanos. Guests enjoy an exclusive combination of luxurious facilities and intimate hospitality. With options ranging from a VIP suite with a temperature controlled diving pool to a variety of deluxe rooms and family suites, you are sure to find the right accommodation for your stay.