Turkish Mediterranean dream
The Turkish Mediterranean coast makes every vacationer's heart beat faster. Thanks to the magnificent natural beauty, pleasant weather and its exciting history, the region has long been a popular tourist destination. The crystal clear turquoise waters, unspoiled nature.
Antalya - beach vacations for the whole family
The place in southern Türkiye is a popular destination for beach vacations. No wonder: the offer of sandy beaches ranges from relaxed togetherness to pure entertainment. But Antalya is not only worthwhile for sun worshippers. Cultural highlights, water sports, golf and sightseeing - there is something for everyone.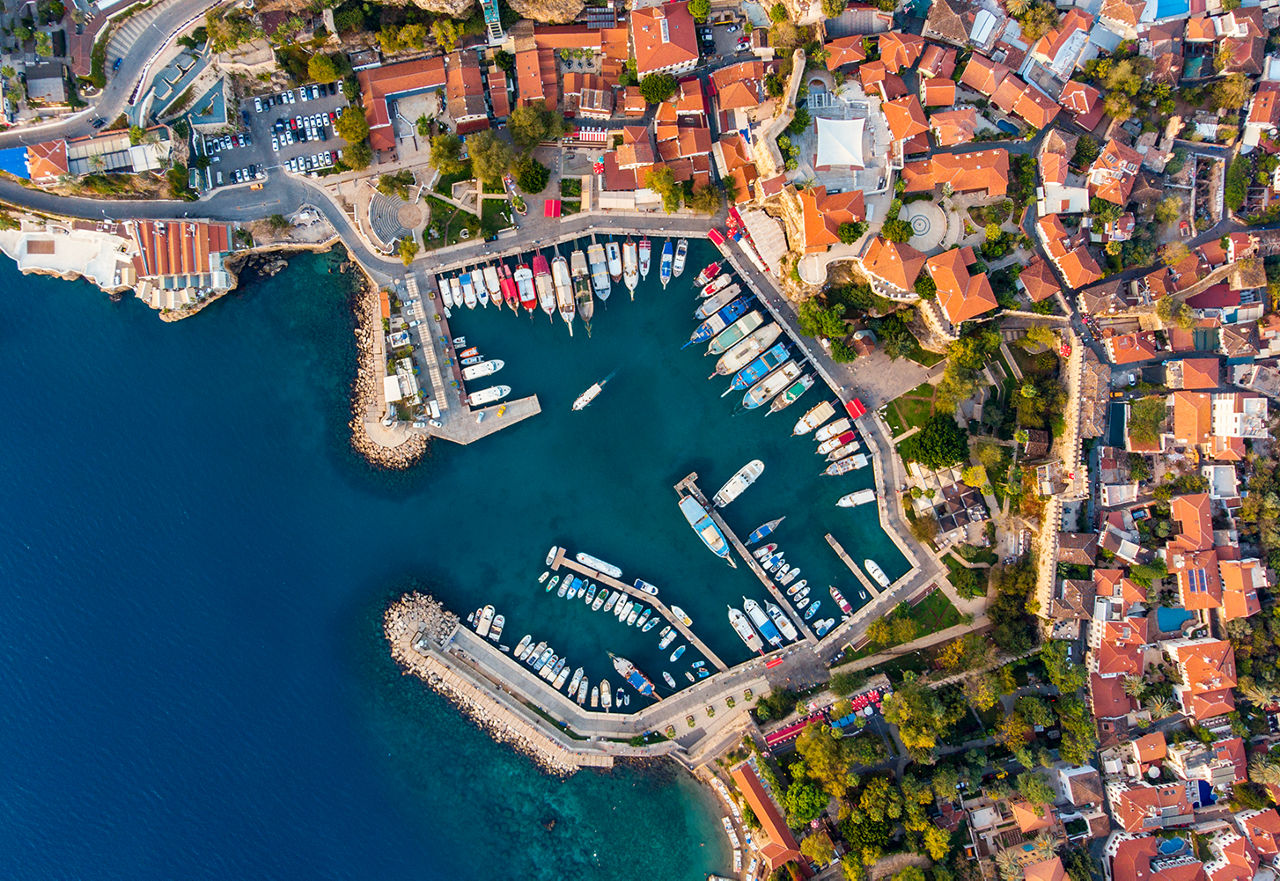 Bodrum - Enchanting Aegean Coast
The sight of the small town of the same name on the Turkish peninsula of Bodrum is spectacular. Snow-whitewashed cottages cavort on the slopes above the beautiful bay. From here, you have a breathtaking view of the 3,000 islands of the Aegean Sea - a paradise for sailors, surfers and divers. Bodrum convinces with numerous bays and crystal clear water. These invite for relaxed bathing vacations and sailing tours on the Mediterranean Sea. The charming fishing village of Gündogan is located very close to Bodrum and is worth a visit.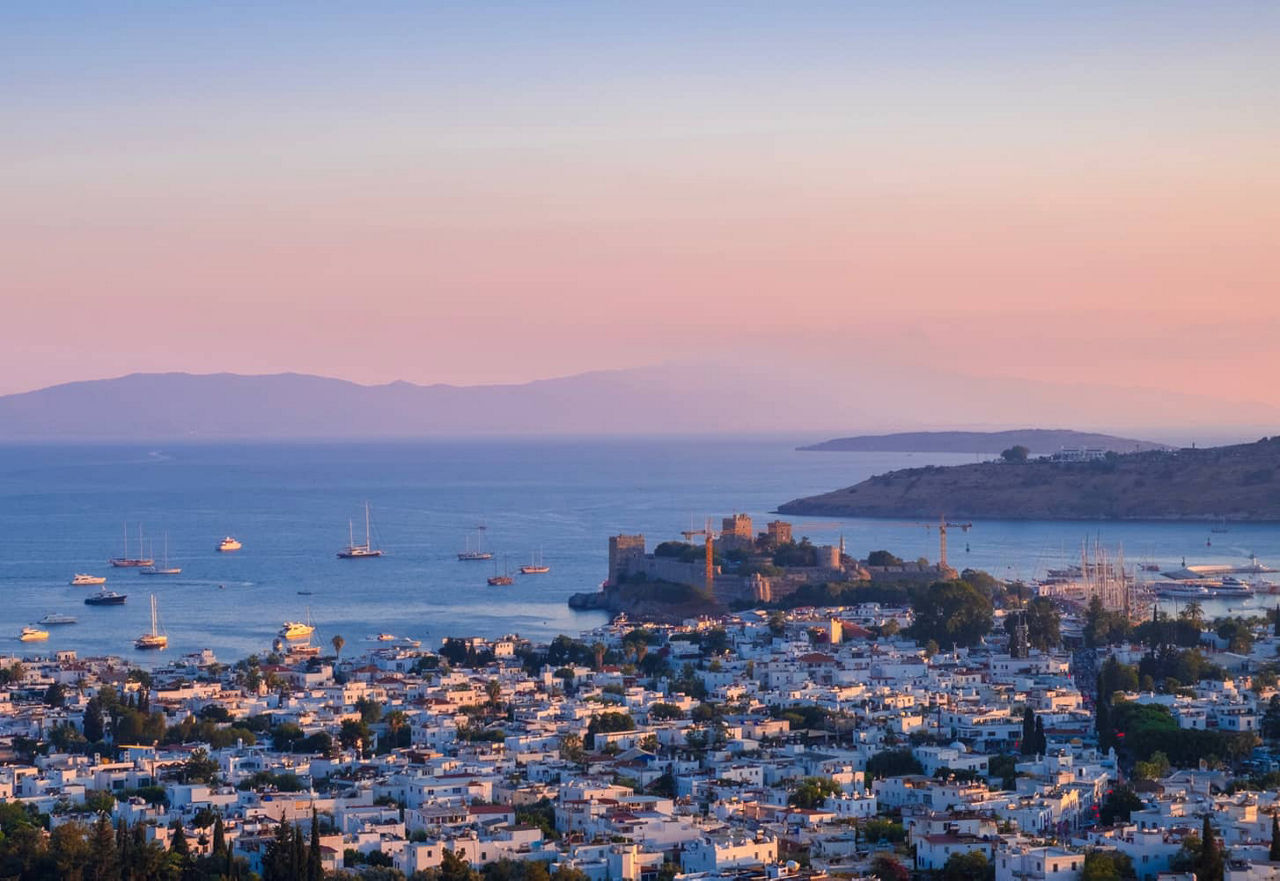 Dalaman - between the Mediterranean Sea and the Taurus Mountains
Dalaman, the friendly little town on the western Mediterranean coast, is a real insider's tip for relaxing vacations. Those looking for peace and relaxation will get their money's worth in this beautiful region between the Mediterranean Sea and the Taurus Mountains, as will water sports enthusiasts, hikers and night owls. Breathtaking beaches and magnificent landscapes around Dalaman invite to be discovered. Sights such as ancient ruined cities, the chirping of cicadas and romantic boat trips let you forget about everyday life.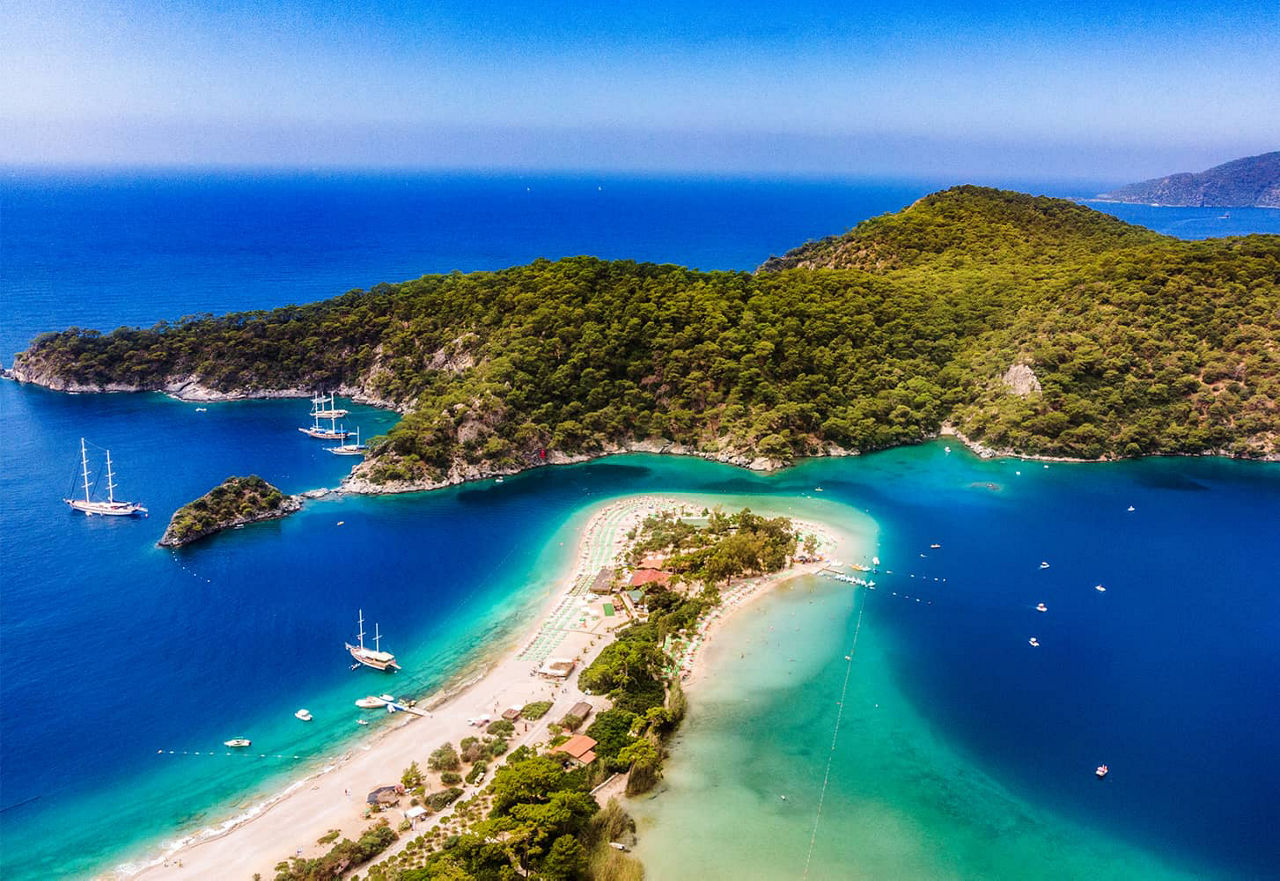 Discover our holiday destinations in Türkiye