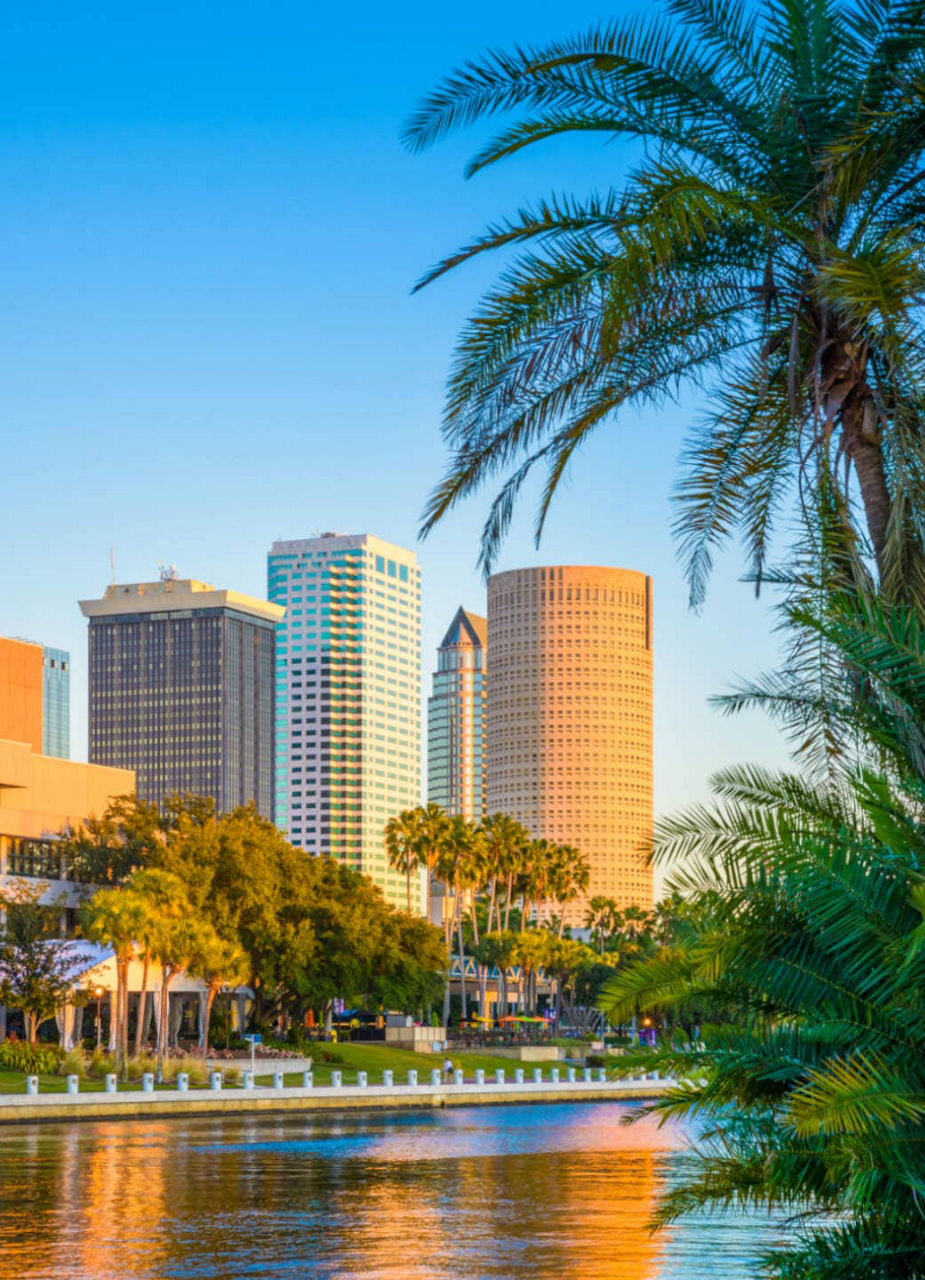 Roadtrip through the "Sunshine State"
Travel through the USA and experience as much as possible: A round trip through Florida is the most efficient way to make this dream come true. Tampa Bay is the perfect starting point for your road trip. The city and the airport are both manageable, the distances short, and even the time lost on arrival is surprisingly small. After the first few kilometres of driving in the land of superhighways and huge cities, you'll realise that you can't do anything here without a car. For this reason, you'll need a car to be independent.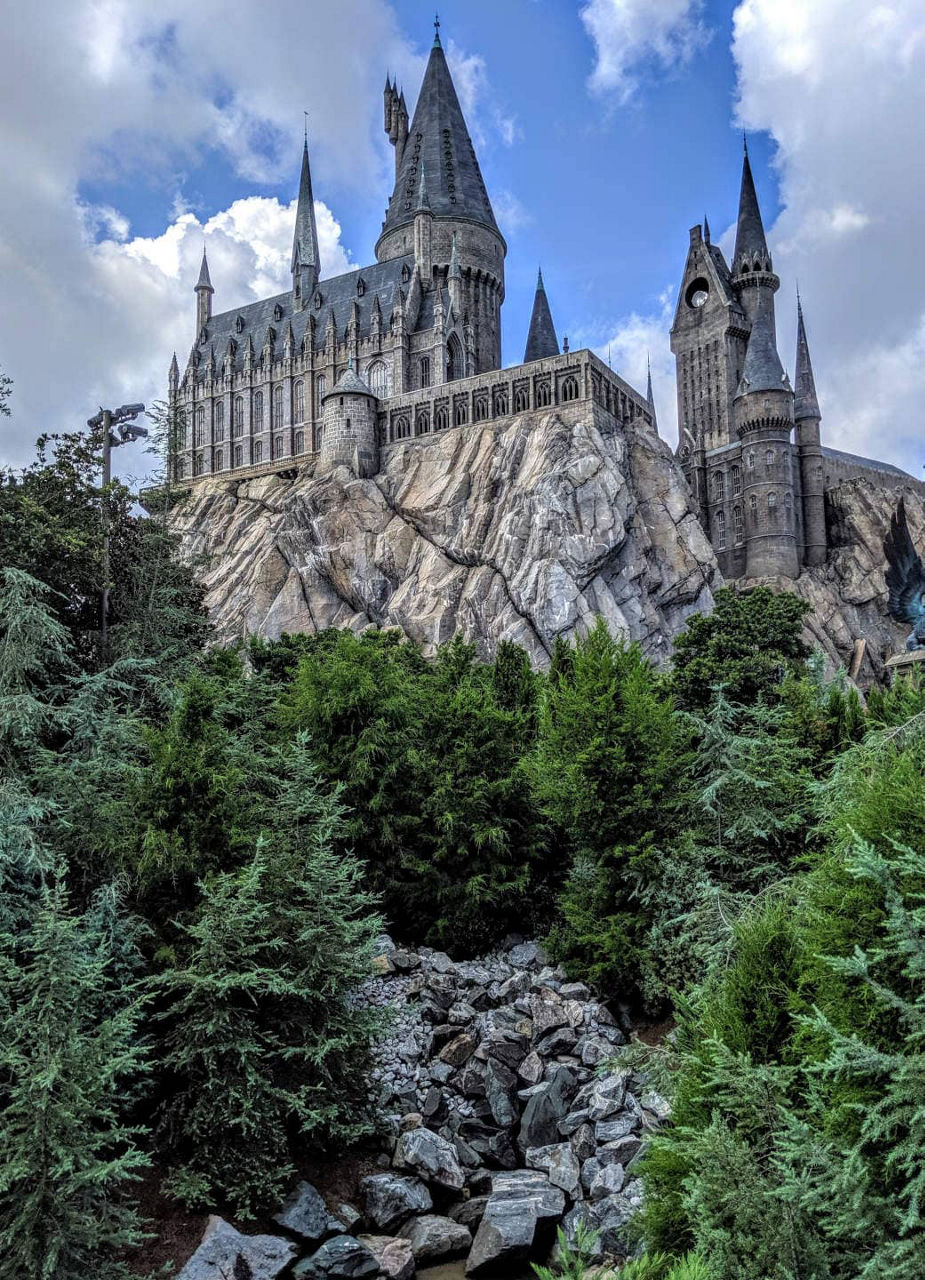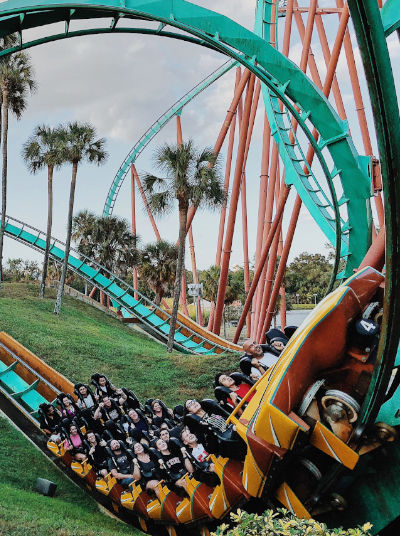 Day 1: From Tampa to the Entertainment Mecca of Orlando
Your jet lag will come in handy on this road trip, so you can set off for Orlando early in the morning. After just one or two hours, you will reach the car park of one of the four Disney theme parks. Orlando is the ultimate destination for fans of amusement parks of all kinds. The Walt Disney World Resort in Florida alone, with its four parks, can keep you busy for a full week. For film fans, you not only have Disney's Hollywood Studios, but the must-see Universal Orlando Resort with backdrop replicas of major motion pictures such as Harry Potter! Also worth mentioning are the huge outlet malls where you can find bargains at any time of year and forget about the time for a while. The practical thing about Orlando is that you can always find a (cheap) hotel room at short notice.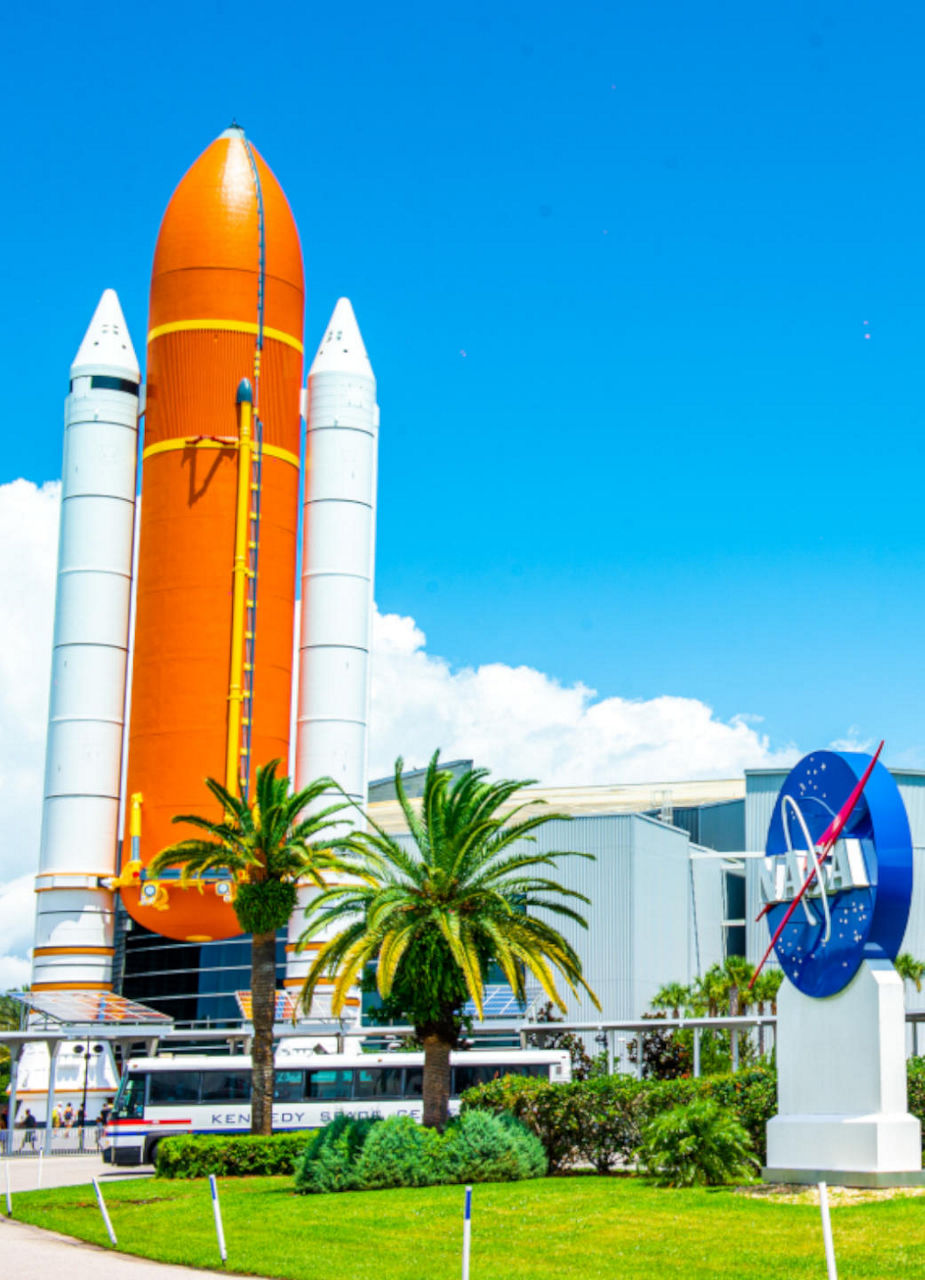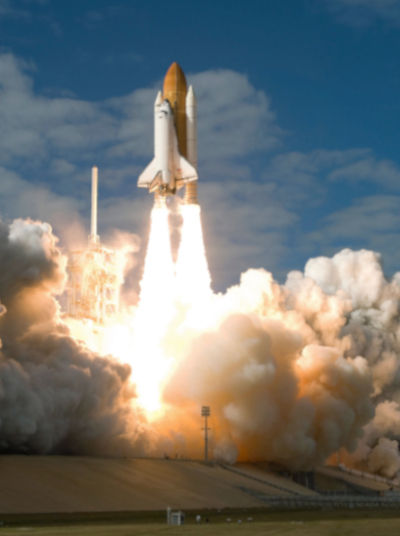 Day 2: From Space directly to Miami Beach
Space travel fascinates almost everyone, making a visit to the Kennedy Space Center at NASA's Cape Canaveral a must, especially since it's right on your way. It's only an hour's drive from Orlando. Although your sat nav will tell you to take Highway 528, we recommend the more varied Highway 50. The visitor centre features the entire history of rockets, including the space shuttle Atlantis. Buses take guests to the impressive launch pad. With a bit of luck, an impressive space shuttle will be there preparing for its next trip into space. After a three-hour drive down the Atlantic coast on I-95, you'll reach Miami.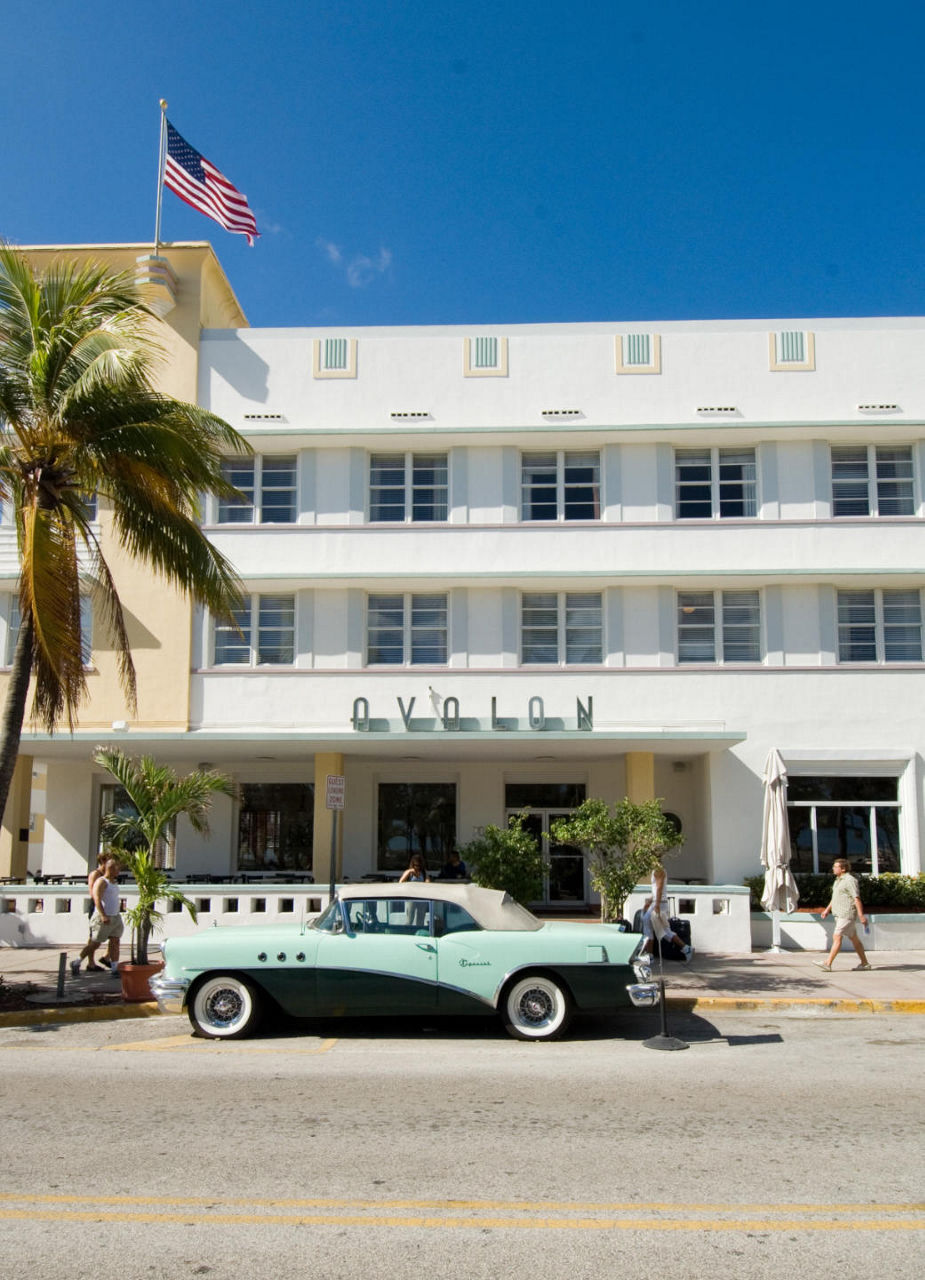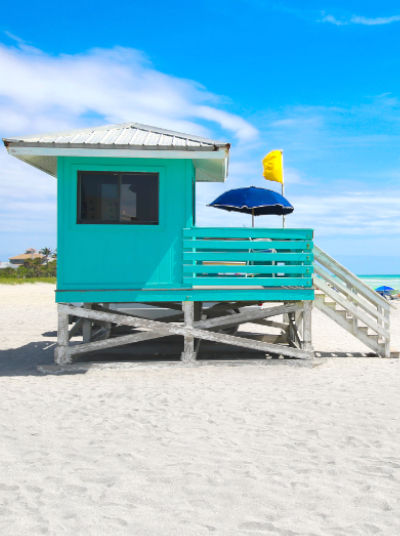 Day 3: Welcome to Miami
Experience the sunrise on the white sandy beaches of Miami and then enjoy your breakfast in one of the many restaurants there. Around noon, you'll begin your stroll through Miami. Depending on your generation, you'll feel like Sonny Crockett from Miami Vice or Horatio Caine from CSI: Miami. For those fascinated by art deco architecture, don't miss the Miami Beach Art Deco District. In Little Havana, you can enjoy Cuban flair, with Caribbean food and a visit to one of the many Latin bars playing live music. By the way, Miami offers a regular bus service so feel free to enjoy a Mojito or Cuba Libra in the evening without worrying about the drive back to your hotel.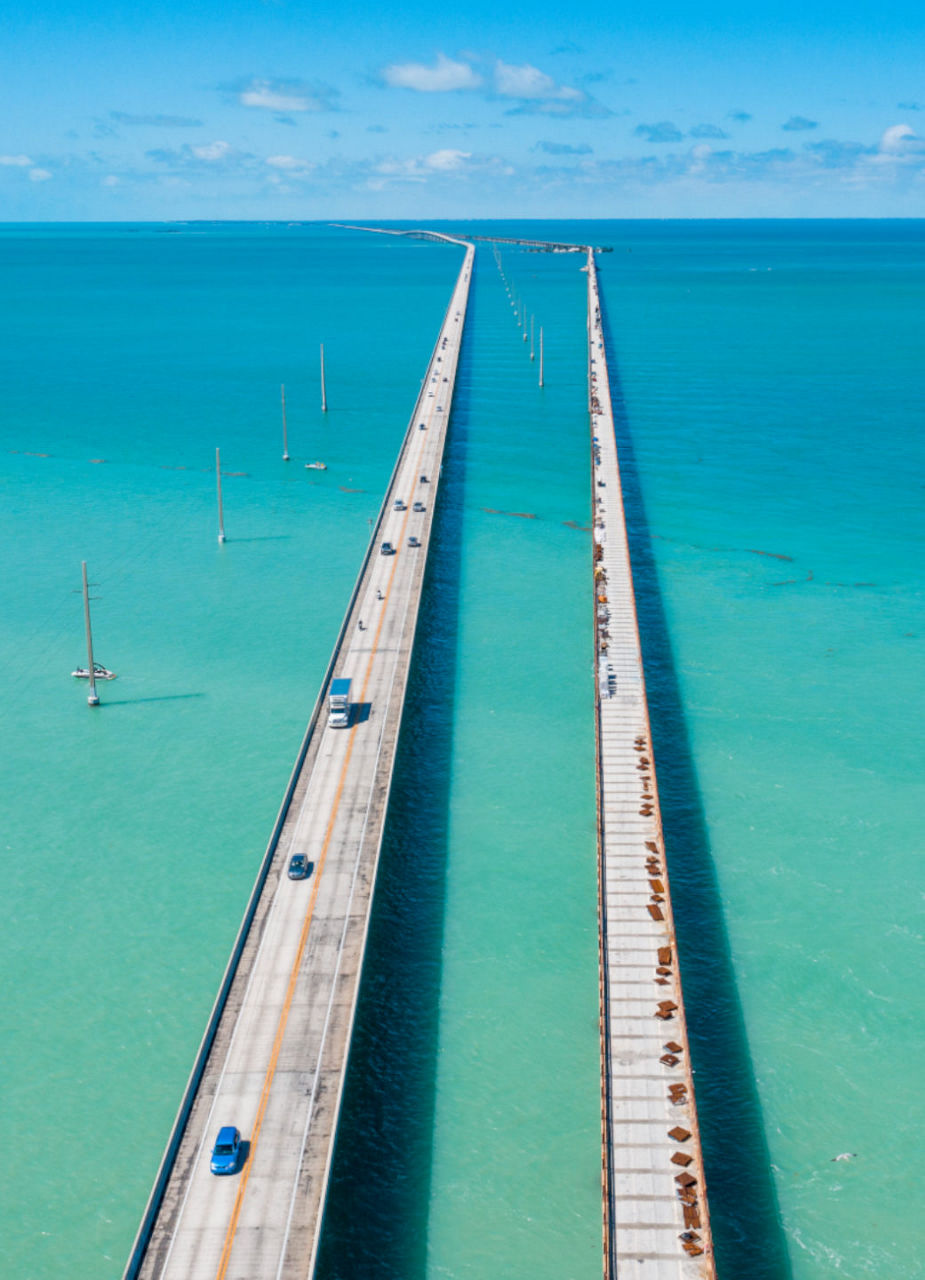 Day 4: 290 Kilometres of Island Hopping to Key West
Your next destination is Key West, the southern tip of the sunshine state. The Florida Keys are a chain of over 200 coral islands stretching over 290 kilometres. They lie off the southern tip of the Florida peninsula between the Gulf of Mexico and the Atlantic Ocean and are connected by seemingly endless bridges just above the water's surface (the longest is eleven kilometres long). The journey is the destination here as you travel along the final stretch of US Highway 1 – 290 kilometres of island hopping! In some places, fragments of the railway bridges abandoned in 1935 run parallel to the road bridges. Hotels can be found on almost all of the islands. When you arrive in Key West, don't miss the sunset in this southernmost city of the USA. The view is best on Mallory Square, the tourist centre of the city.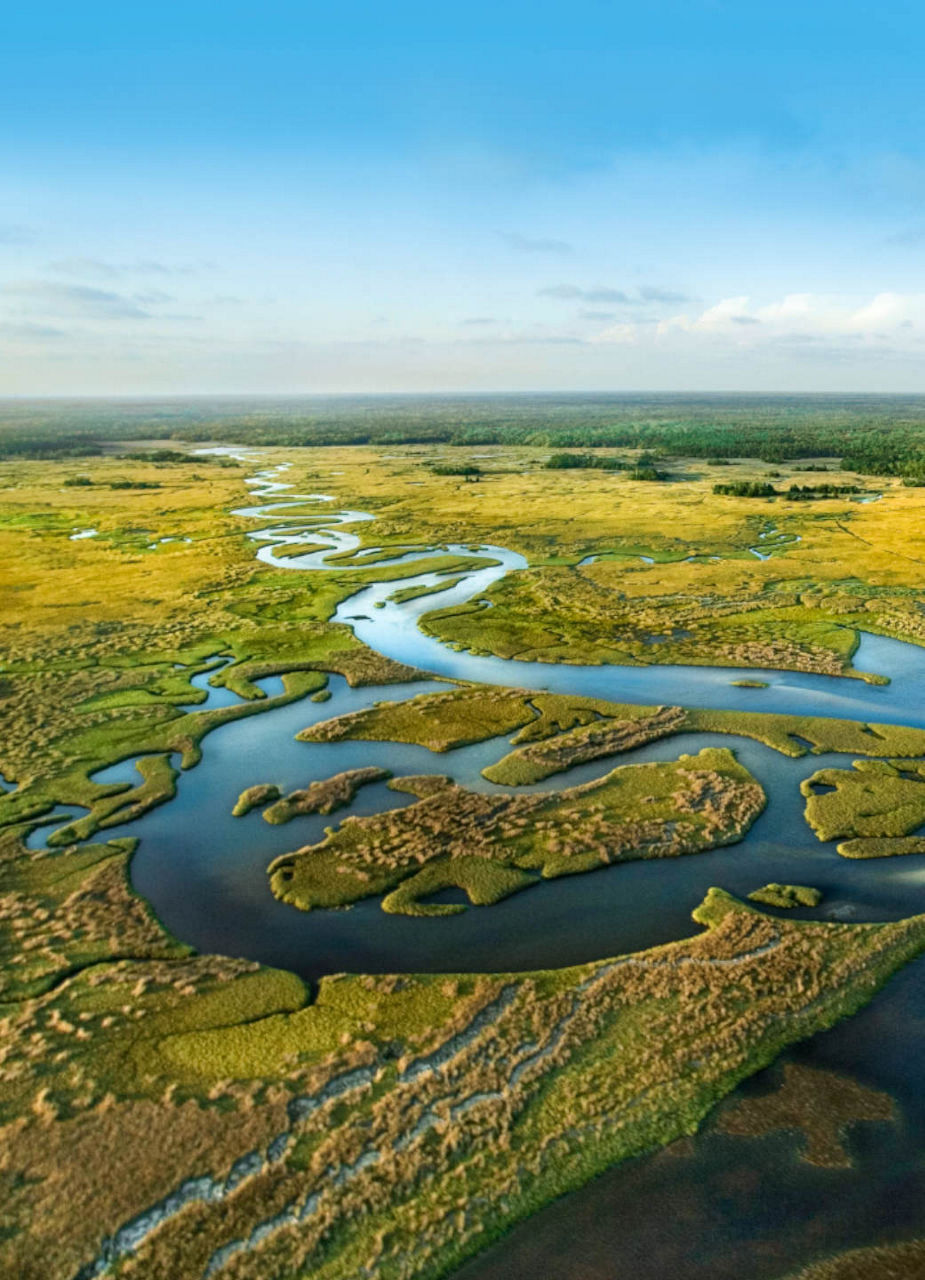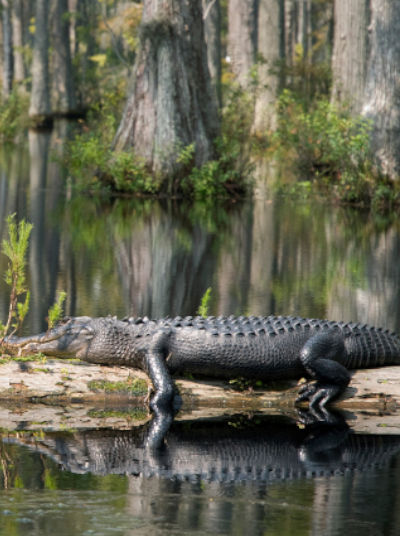 Day 5: In the Swamps of the Everglades
You'll return to Miami on the Overseas Highway and then drive west on Route 41 through the Everglades National Park. This UNESCO protected swamp area that covers almost the entire southern end of the Florida peninsula, is home to wild alligators, flamingos, pelicans, and raccoons. There are five visitor centres. To make sure you don't stray too far from your itinerary, we recommend the Shark Valley Visitor Center or the Gulf Coast Visitor Center. From there you can take an airboat ride, an absolute must in the Everglades.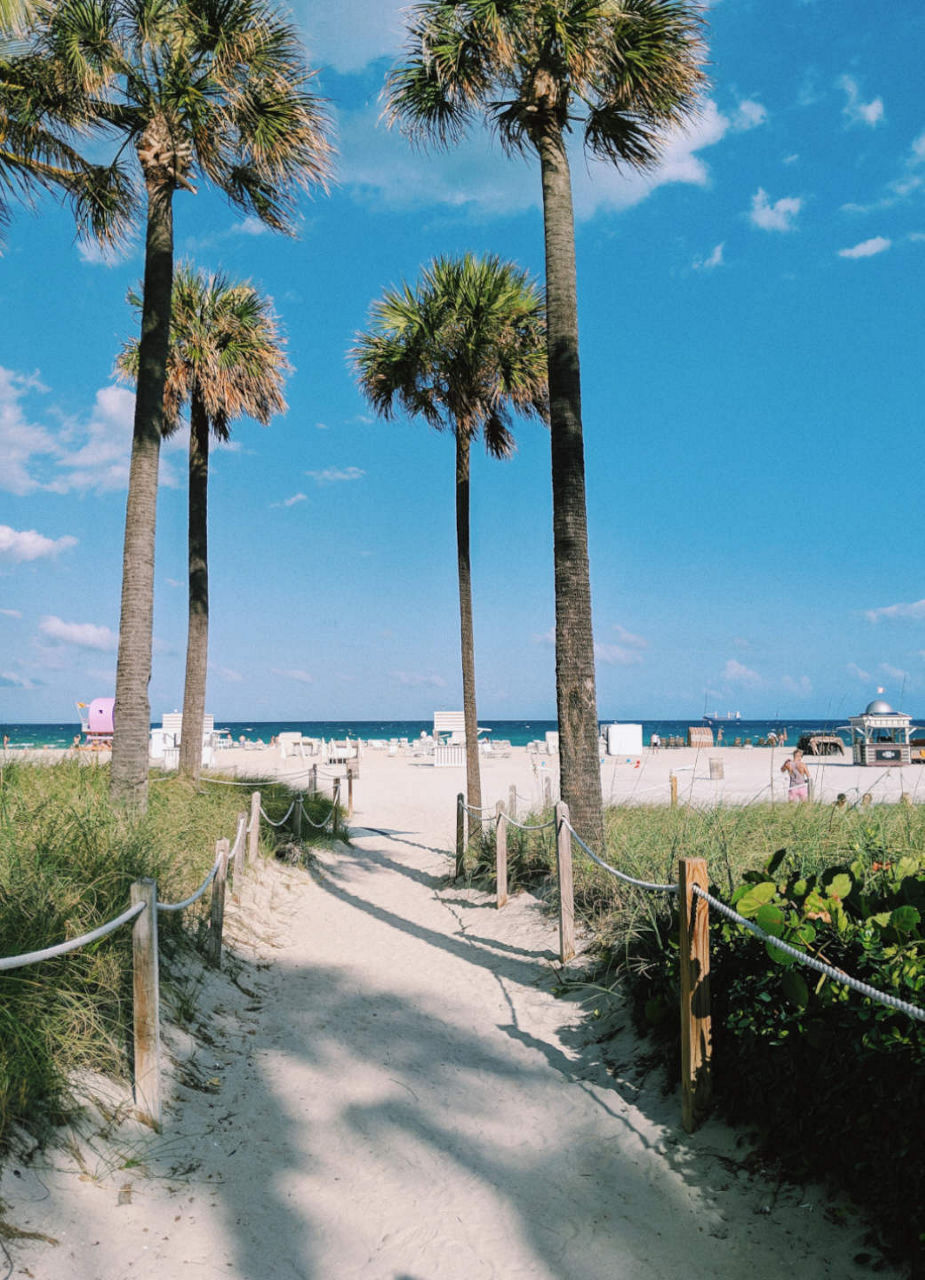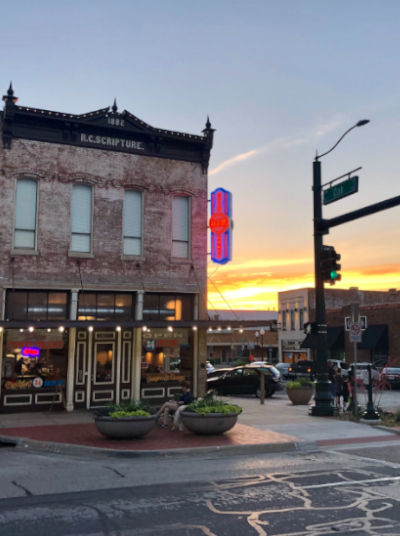 Day 6: From Naples back to St. Petersburg/Tampa
After a hearty breakfast with views of the subtropical wilderness of the Everglades, it's time to tackle the last leg of your trip. The fastest route is I-75 via Naples and Sarasota to St. Petersburg. Although very touristy, Naples wins points with its beach, proximity to the Everglades, a historic centre with a 300-metre-long fishing pier, as well as many shops, galleries and cafés. If you need a break after all the tourists, leave Naples on I-75 and drive along Highway 17 to Arcadia for an authentic American small town feeling. This short detour will only take you half an hour but will show you an American town that looks like it could be a series or film set. Arcadia has a population of just over 57,053 (as of 2020), a well-kept main street just like in every second episode of "Knight Rider", a court house like the one in "Back to the Future", a Walmart, and all the well-known fast food chains. Typical American small-town drab – probably boring for the locals, but for you, it's like walking through a movie set.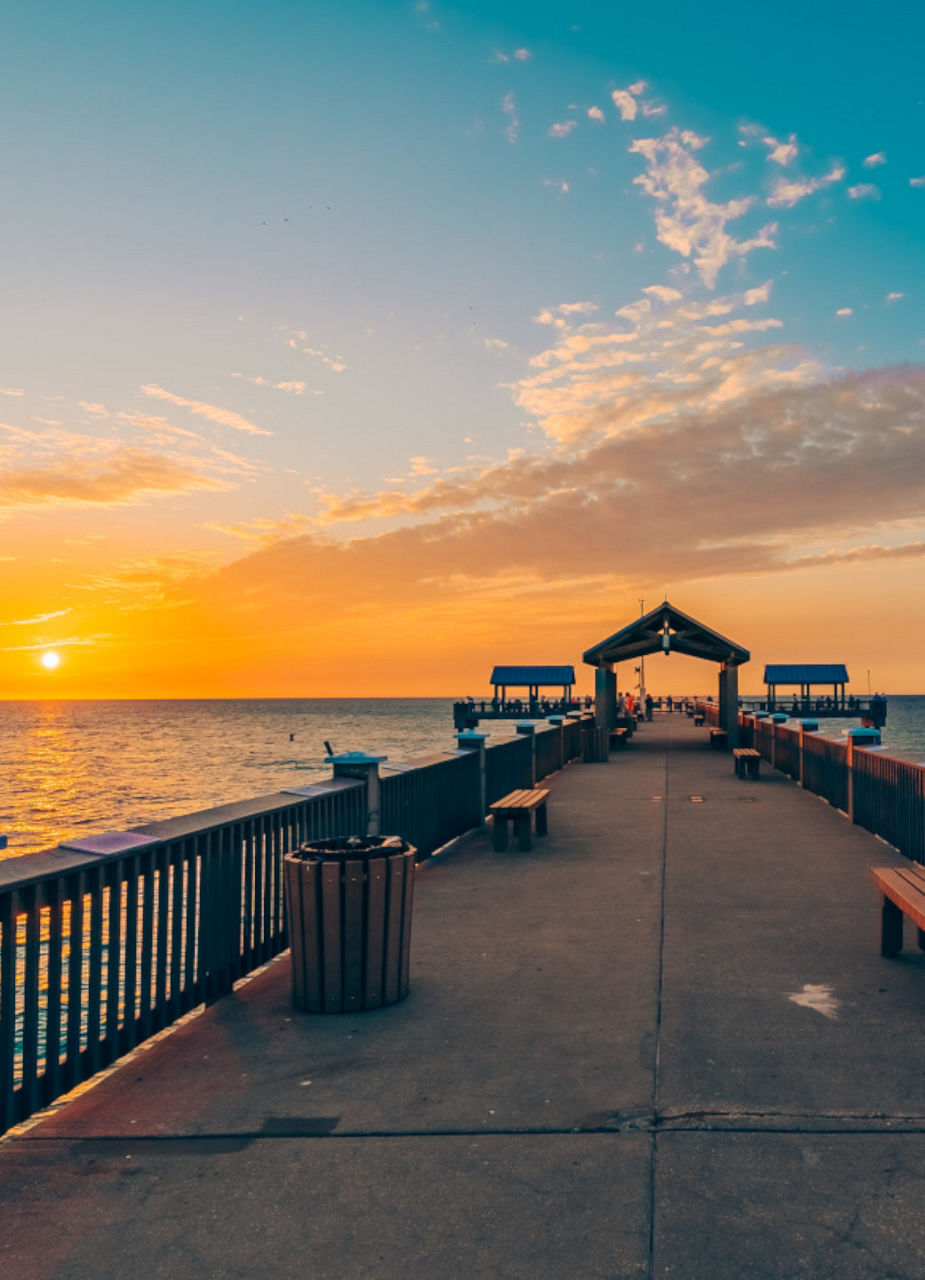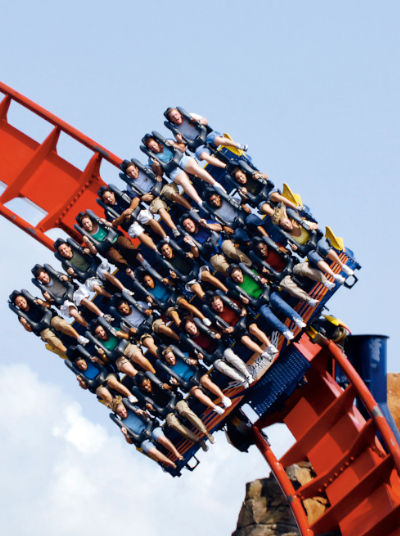 Day 6: From Naples back to St. Petersburg/Tampa
It takes one and a half hours to drive from Arcadia to the Tampa airport (TPA). However, you should ignore your sat nav recommendation and drive through St. Petersburg. This route takes you over the Sunshine Skyway, an almost nine-kilometre-long cabled bridge over Tampa Bay. If you still need some beach time, we recommend Clearwater Beach. The Tampa Bay region with St. Petersburg (affectionately called "St. Pete" by the locals) and Clearwater offers beautiful sandy beaches with large holiday hotels, but also cosy beach houses. The nearby city centres offer museum visits, shopping, and dining, making a beach holiday feel like a city break. And if you haven't had enough of amusement parks yet, you can visit Busch Gardens with its breathtaking roller coasters and a huge safari park, for example, to end your Florida road trip in style.
Header - Photo by Pavel Polyakov on GettyImages
Paragraph 1 - Photo by dszc on GettyImages
Paragraph 2 - Photo by Darshan Patel on Unsplash
Paragraph 2 - Photo by Matt Bowden on Unsplash
Paragraph 4 - Photo by Jean-Luc Benazet on Unsplash
Paragraph 5 - Photo by Westend61 on GettyImages
Paragraph 7 - Photo by Yoad Shejtman on Unsplash
Paragraph 7 - Photo by Monica Bourgeau on Unsplash
Paragraph 8 - Photos owned by Edelweiss