Architecturally, the city of Skopje resembles a potpourri of social utopian urbanism of the 60s and 70s combined with the representative buildings constructed within the framework of the "Skopje 2014" project. A place where pragmatic brutalism and monumental neo-classicism meet.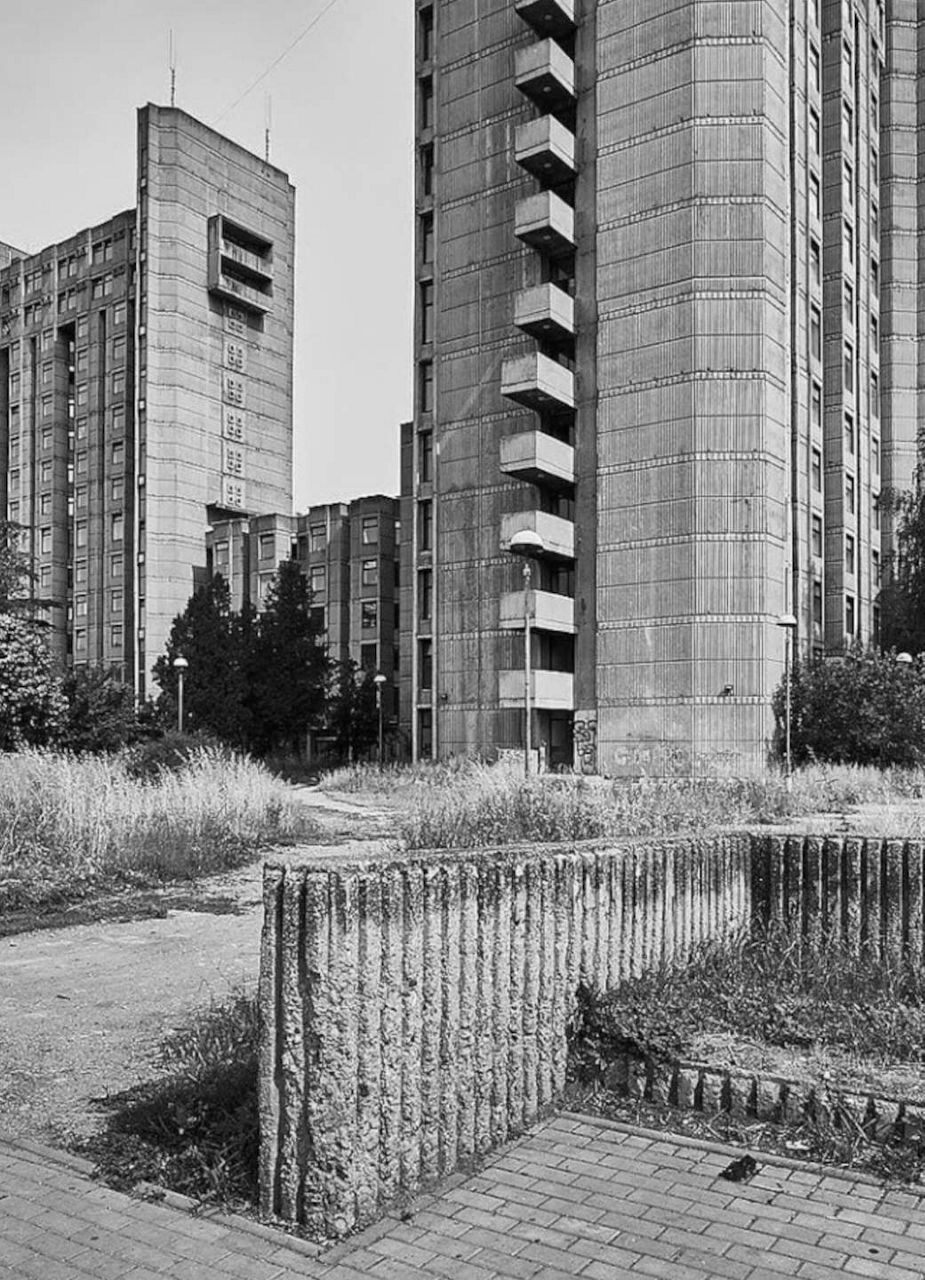 Student House by Gjorgji Konstantinovski
The architecture of the 60s and 70s is evidence of a city that was reconstructed in very little time. After an earthquake in July 1963, about 80% of the city was reduced to rubble. The reconstruction was supposed to correspond to the ideal image of a socialist city. Exposed concrete dominated throughout the city. Many buildings, such as Gjorgji Konstantinovski's student house, are still in use, but are in rather poor condition.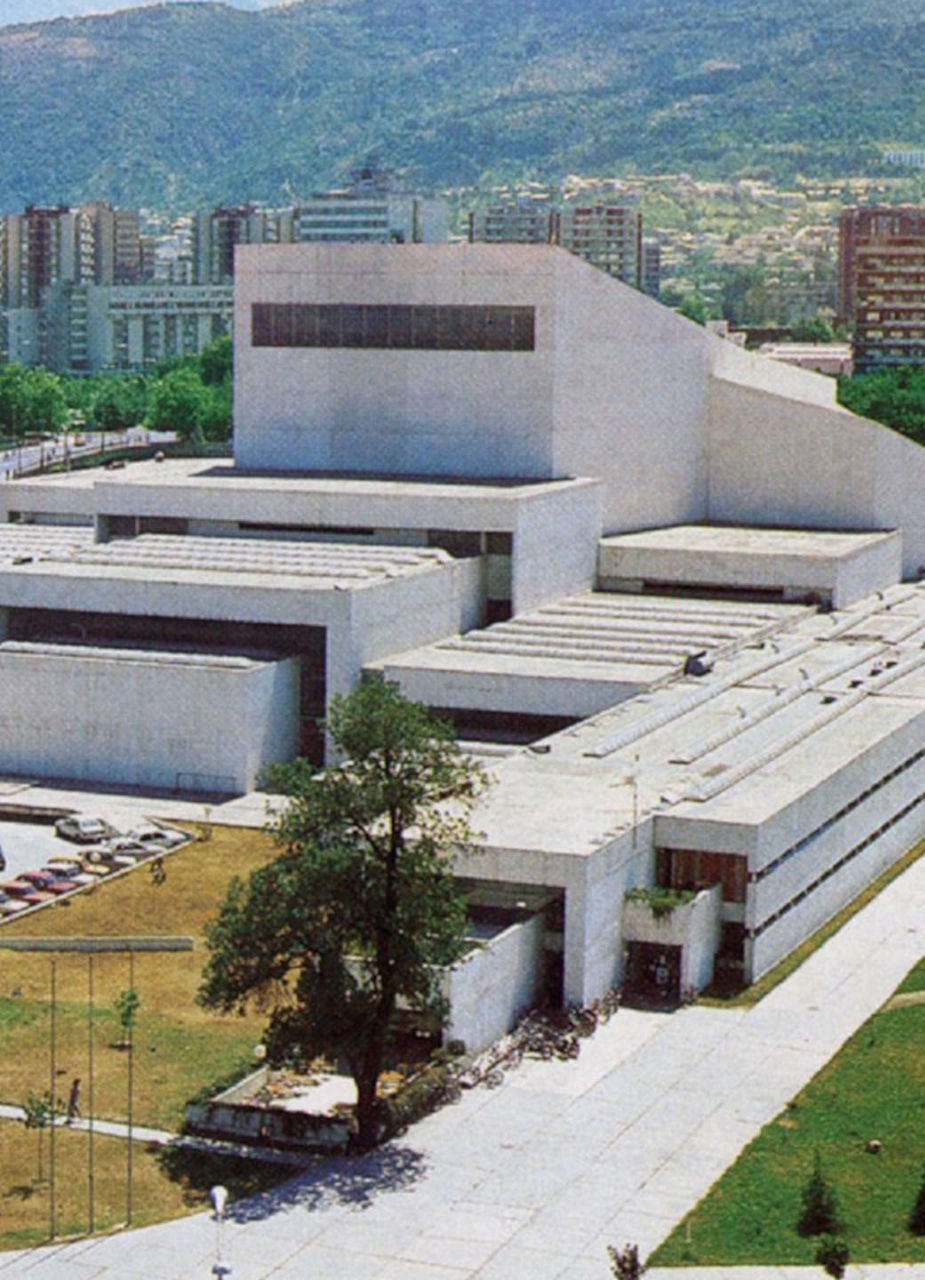 Opera and Ballet House
One of the most impressive buildings is the opera and ballet house from 1979. The concrete building is meant to symbolise a mountain range that slopes down to the Vardar River. The shape is also reminiscent of the Oslo Opera House.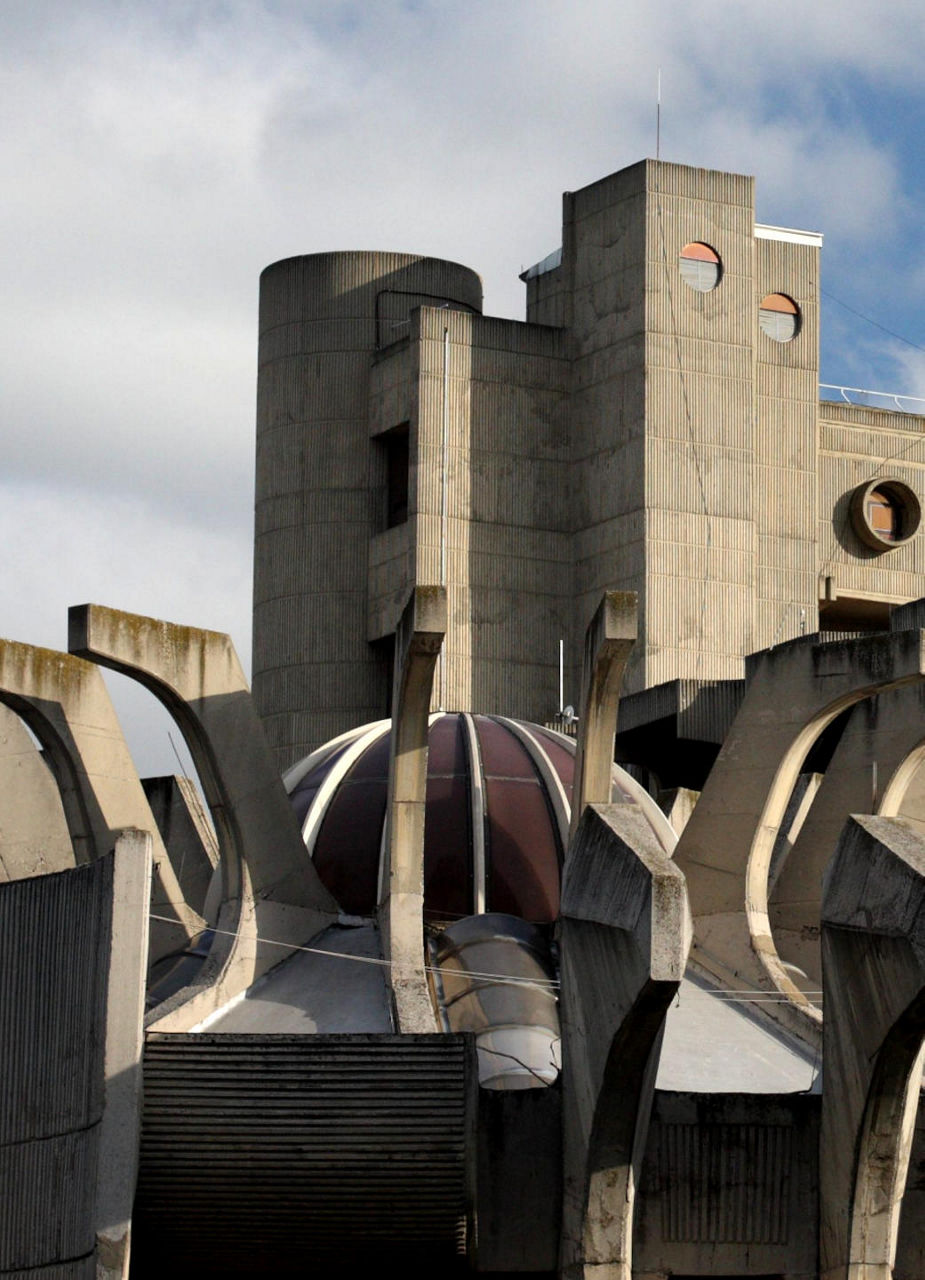 Telecommunications Centre
The Telecommunications Centre is probably one of the most futuristic buildings the city has to offer. It consists of many striking structures and is considered an icon of brutalism.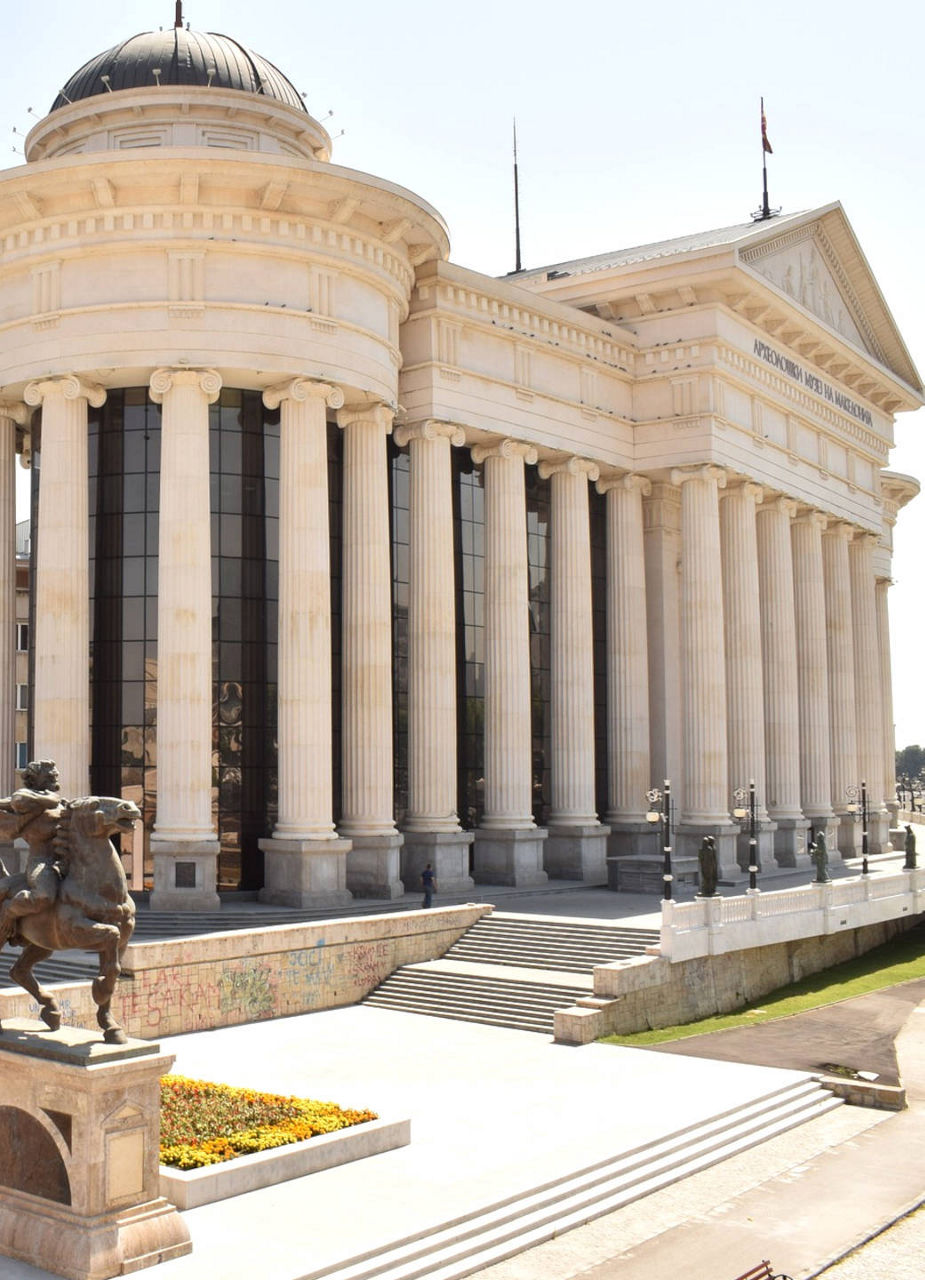 Skopje 2014 Construction Project
For many Macedonians, the formerly progressive concrete buildings from the 1960s and 1970s are mostly an unloved remnant of the socialist past. People seemed to miss the cityscape from before the earthquake. This longing was certainly partly the driving force behind the new building project called "Skopje 2014".  Public spaces and facade facings were redesigned, monumental cultural and administrative buildings erected, and countless statues, a triumphal arch as well as sculpture fountains were built.