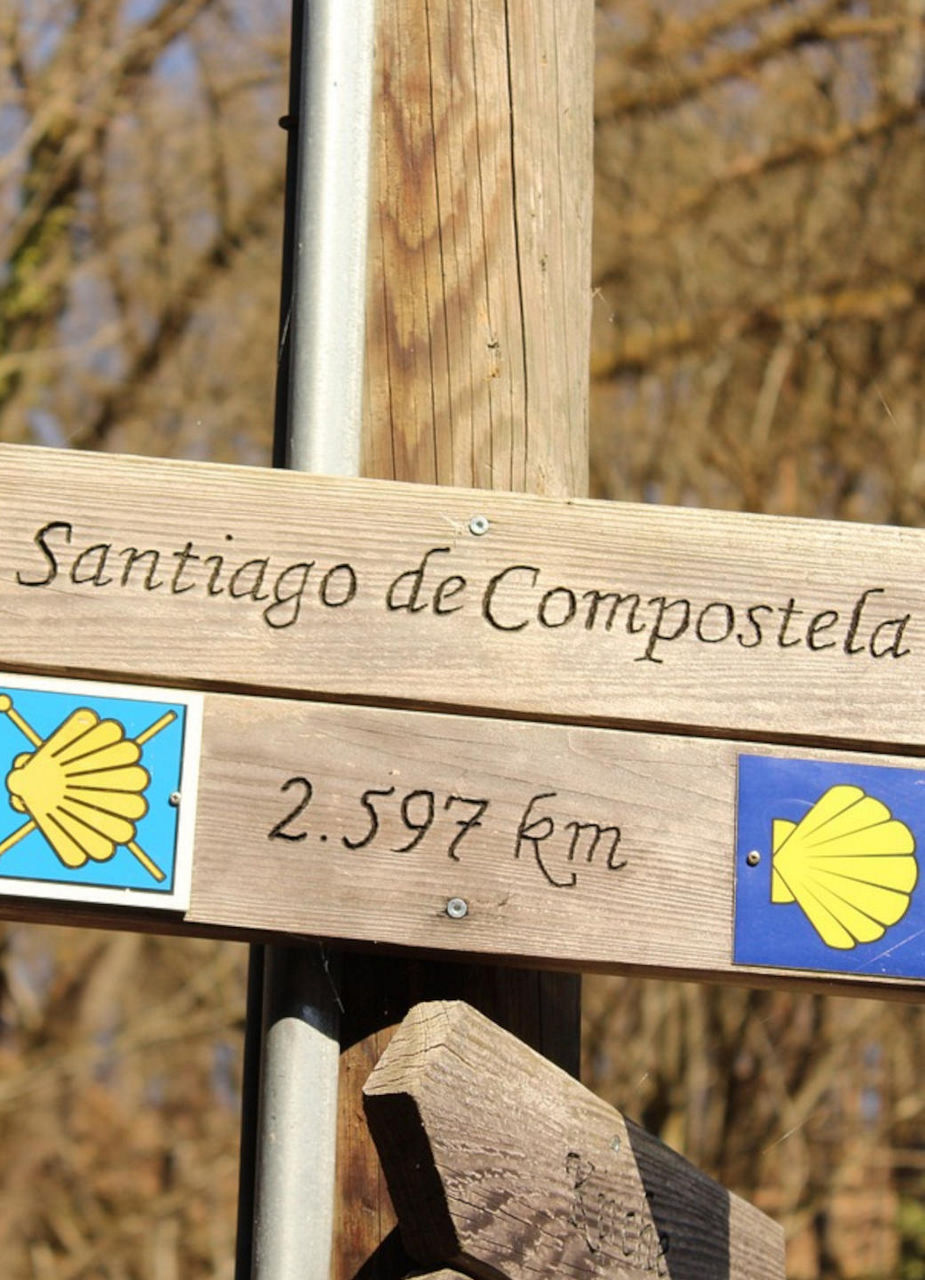 Many Roads Lead to Santiago de Compostela
Numerous Way of St. James routes of varying lengths lead through Europe. They all have one thing in common - their destination – which is the alleged tomb of the Apostle James in Santiago de Compostela in Galicia, Spain. If pilgrims collect stamps from the various stations along the way, then they are included in the official statistics. The popular pilgrim's certificate, the so-called Compostela, is awarded when you cover at least 100 kilometers.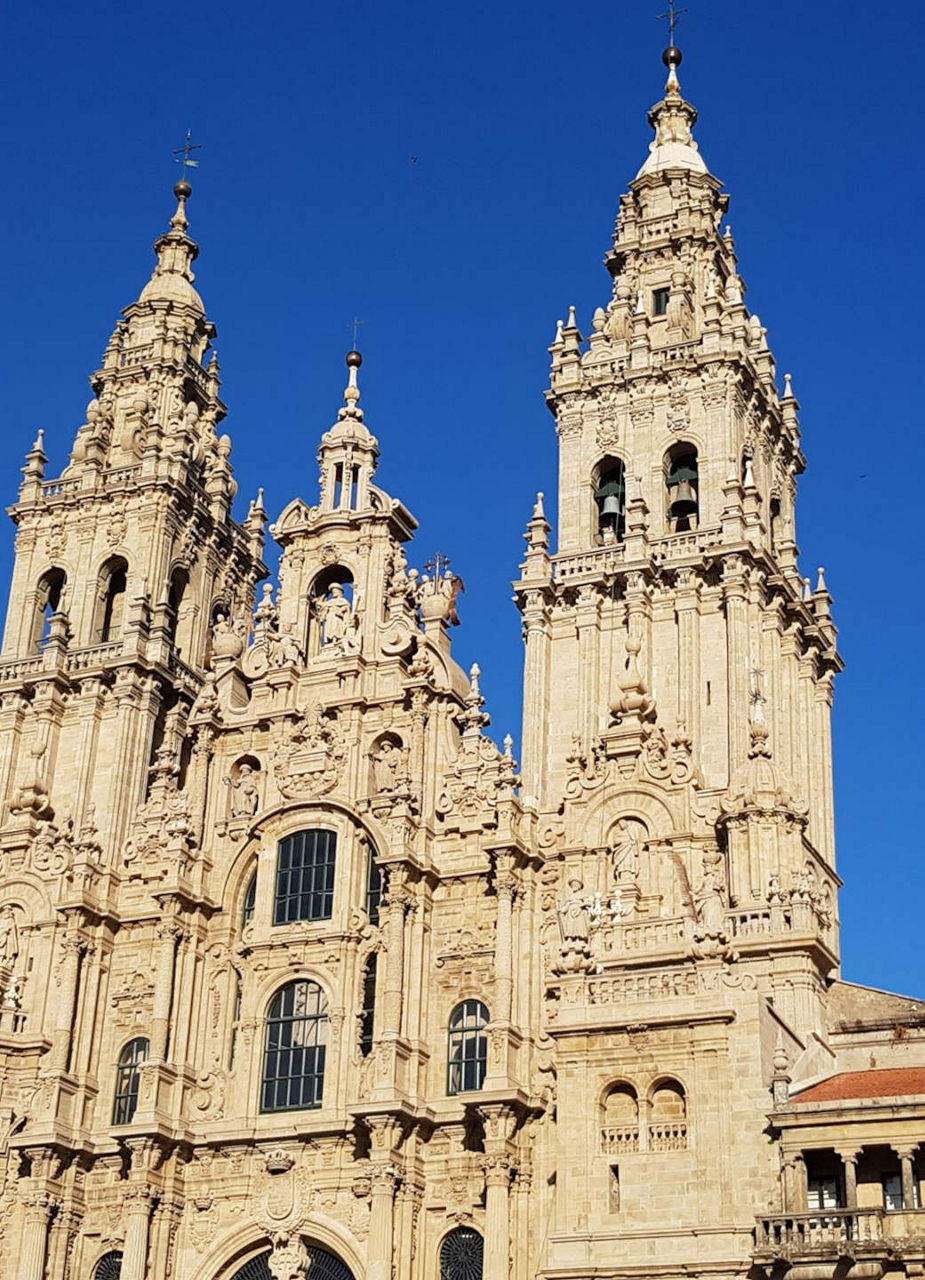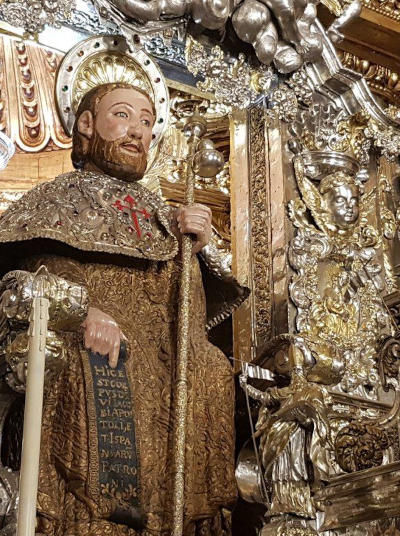 Pilgrims' Destination - Start of the City Tour
Even if you didn't reach Santiago de Compostela on foot via the Way of St. James, the destination of the pilgrimage, the cathedral, is worth a visit. You can admire the impressive building or watch the arriving groups of pilgrims on the Praza do Obradoiro. Moreover, the heart of the city is an ideal starting point to explore the medieval alleys and discover local shops, market stalls, and countless souvenir shops for pilgrims.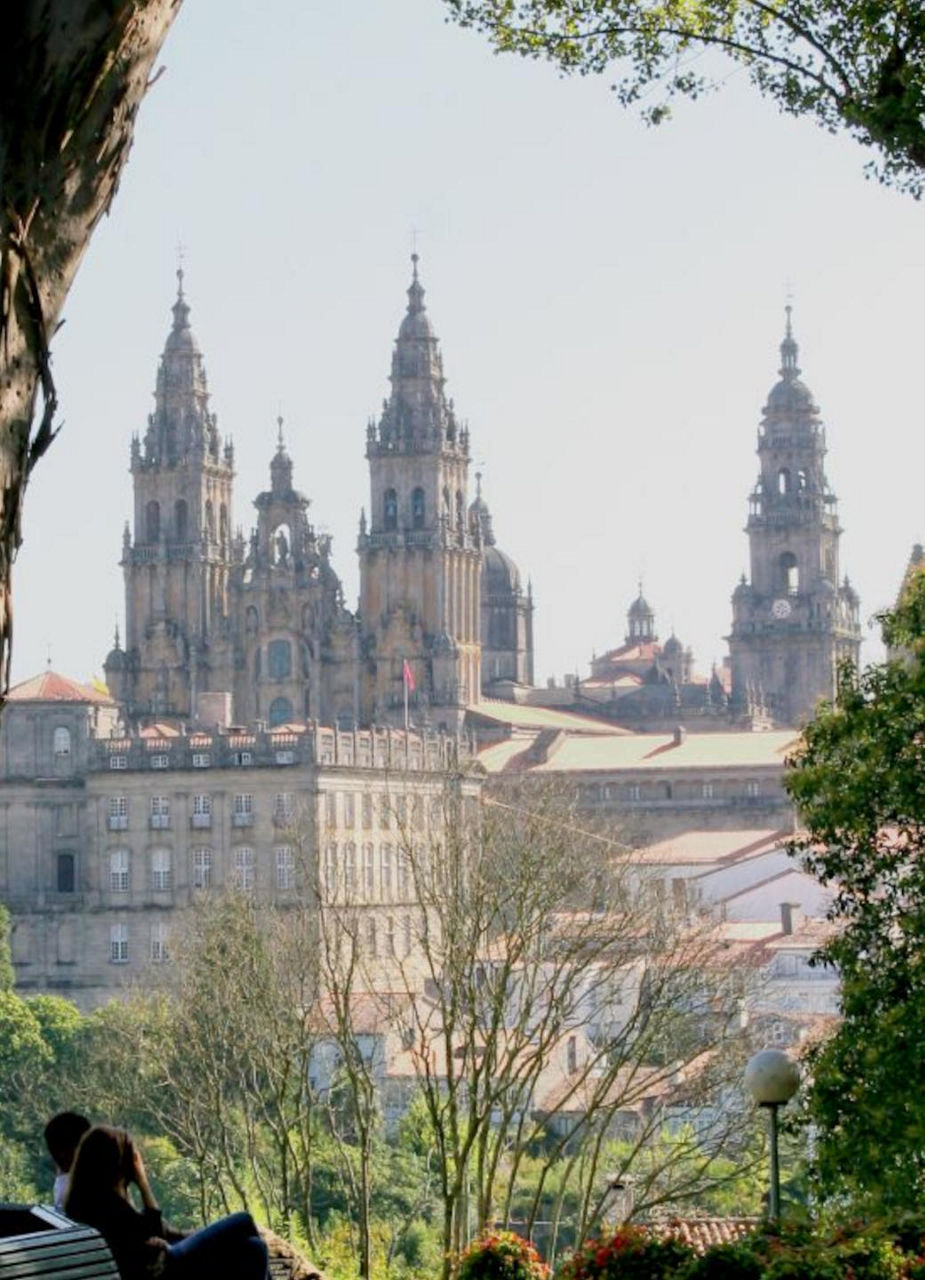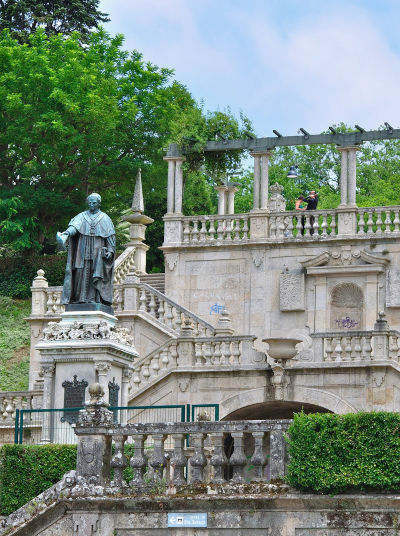 Away from the Pilgrim Groups
The Parque da Alameda is a park located to the west of the old town. It features beautiful and eye-catching sculptures as well as paths along the flowerbeds. Here, you can enjoy the tranquility away from the pilgrimage sites as this park is the largest green oasis in Santiago. Among the trees you have one of the best views of the city. You will recognize the old, prominent buildings and can let your gaze wander across the orange roofs of the city.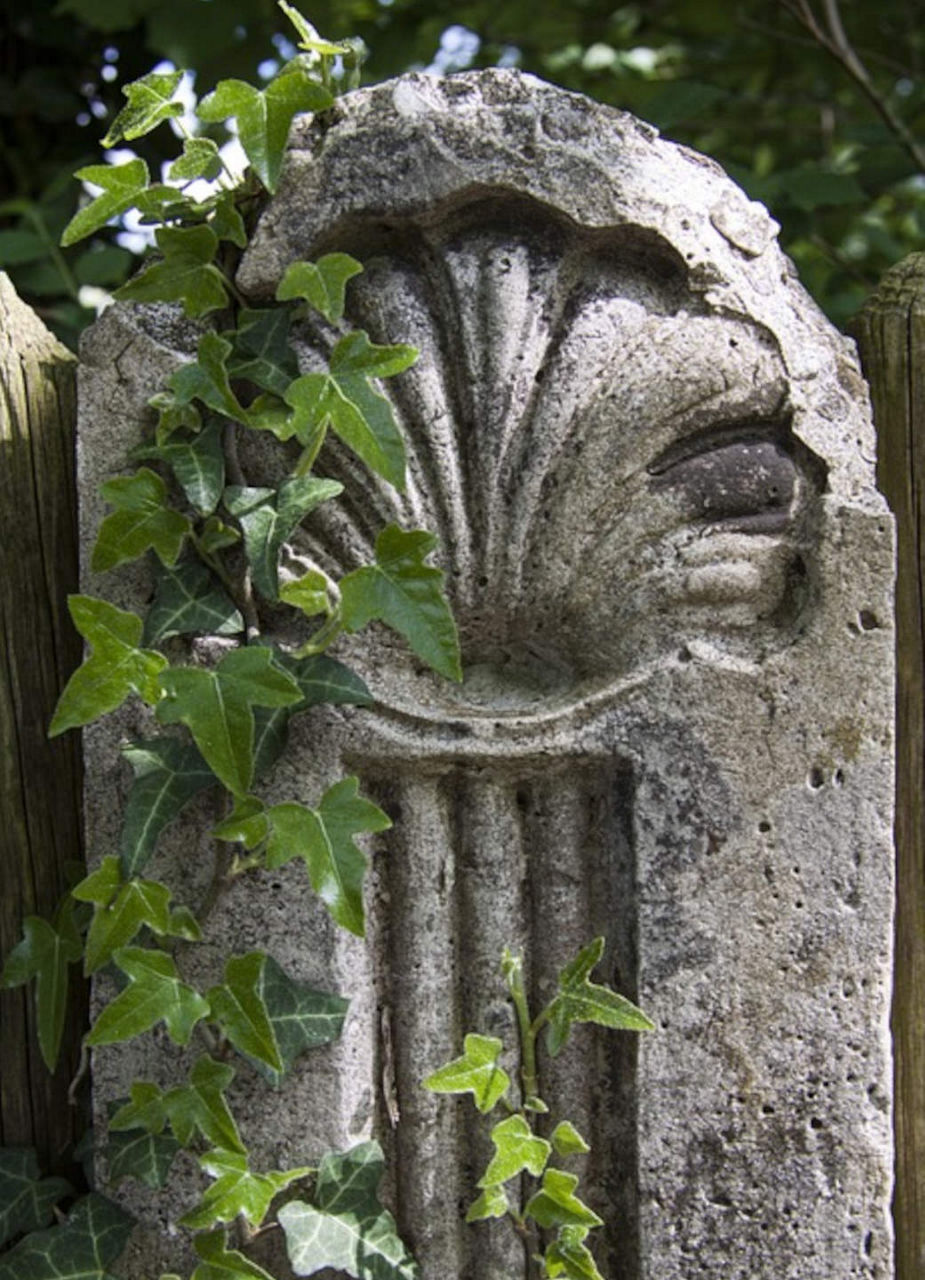 Scallops Pilgrimage Symbol and Delicacy
Pilgrims used to bring scallops home as proof that they had completed the journey. It is still an important symbol for the pilgrims, as it is featured on the signposts and hence shows them the way to Santiago. Speaking of scallops, fish and seafood are among the specialties of the local cuisine. You can discover a large selection of fresh catches at the Mercado de Abastos. Enjoy traditional dishes with pulpo (inkfish) and said famous scallops in one of the fish restaurants on the Rúa do Franco and the Rúa do Vila.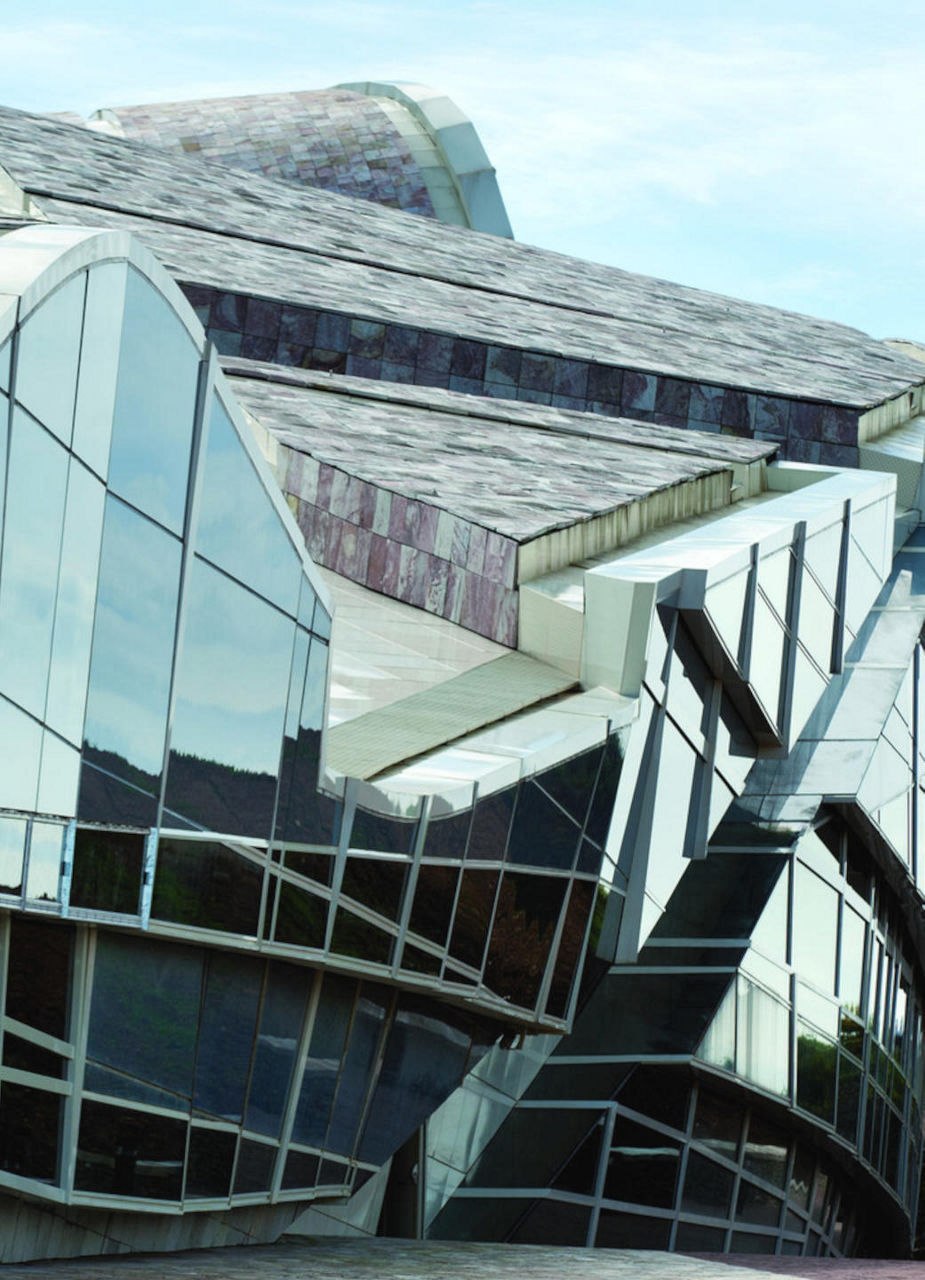 Cultural Contrast
The Cidade da Cultura was built on a hill of Monte Gaiás opposite the city centre. The cultural centre is probably Santiago's most controversial building project and has been stopped before it was finished. The buildings are embedded in the hills and are supposed to represent a shell. They contain two museums, a theatre and a library. The whole site appears oversized and forms a strong contrast to the intended simplicity sought by the pilgrims. As a result, this excursion site is only sparsely visited, but remains equally fascinating.