Discover the exciting culture of the "Sami", the indigenous people of Lapland: their traditions are still lived today in deep connection with nature. Fireplaces, peace and quiet and relaxing in the sauna are just as much a "must".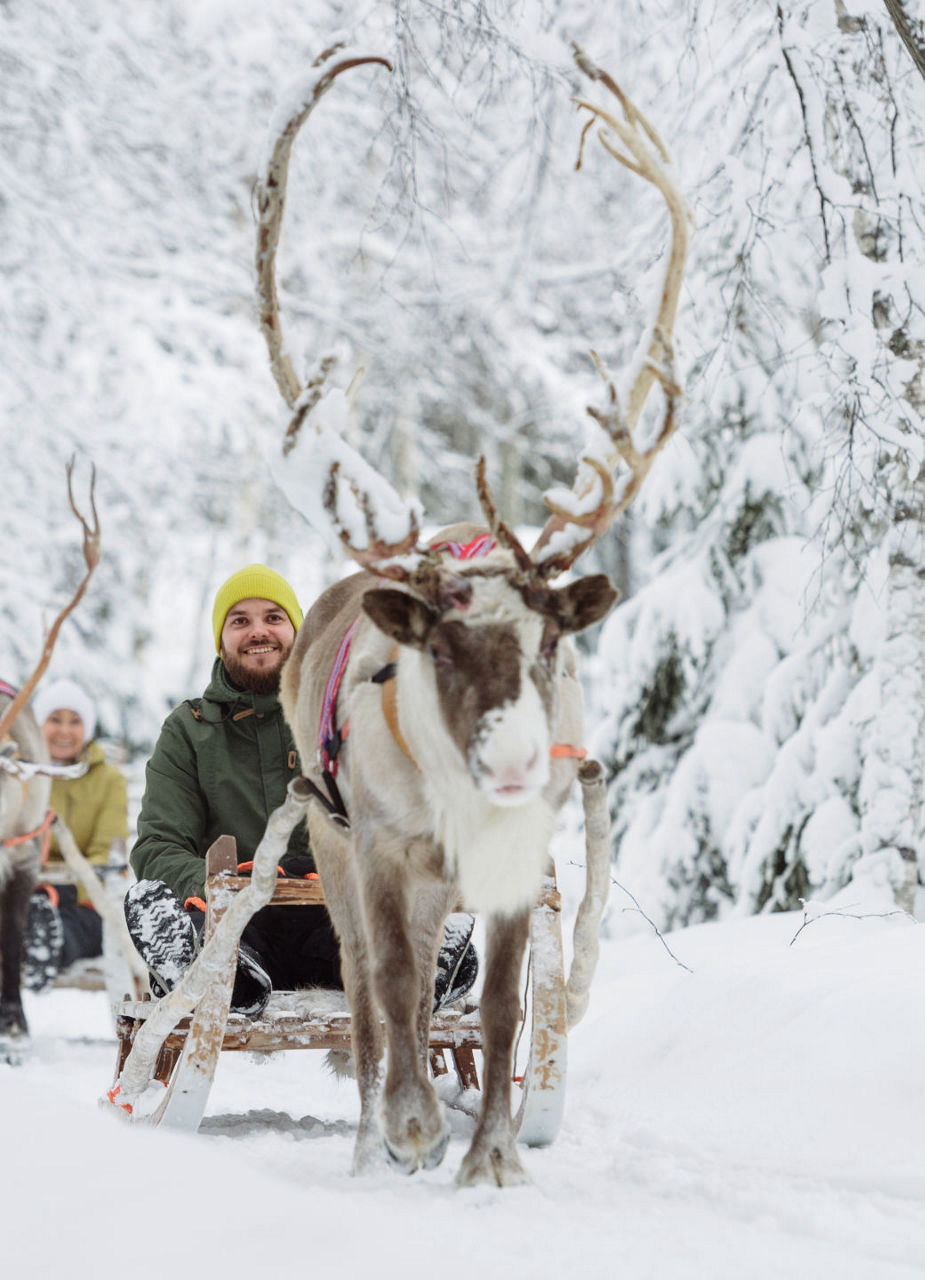 Crazy About the Reindeers
A ride on a reindeer sleigh is part of the ultimate "Lapland feeling"! Enjoy not only the sugared landscape from the "sleigh perspective", but get to know the undisputed landmark of Lapland in person.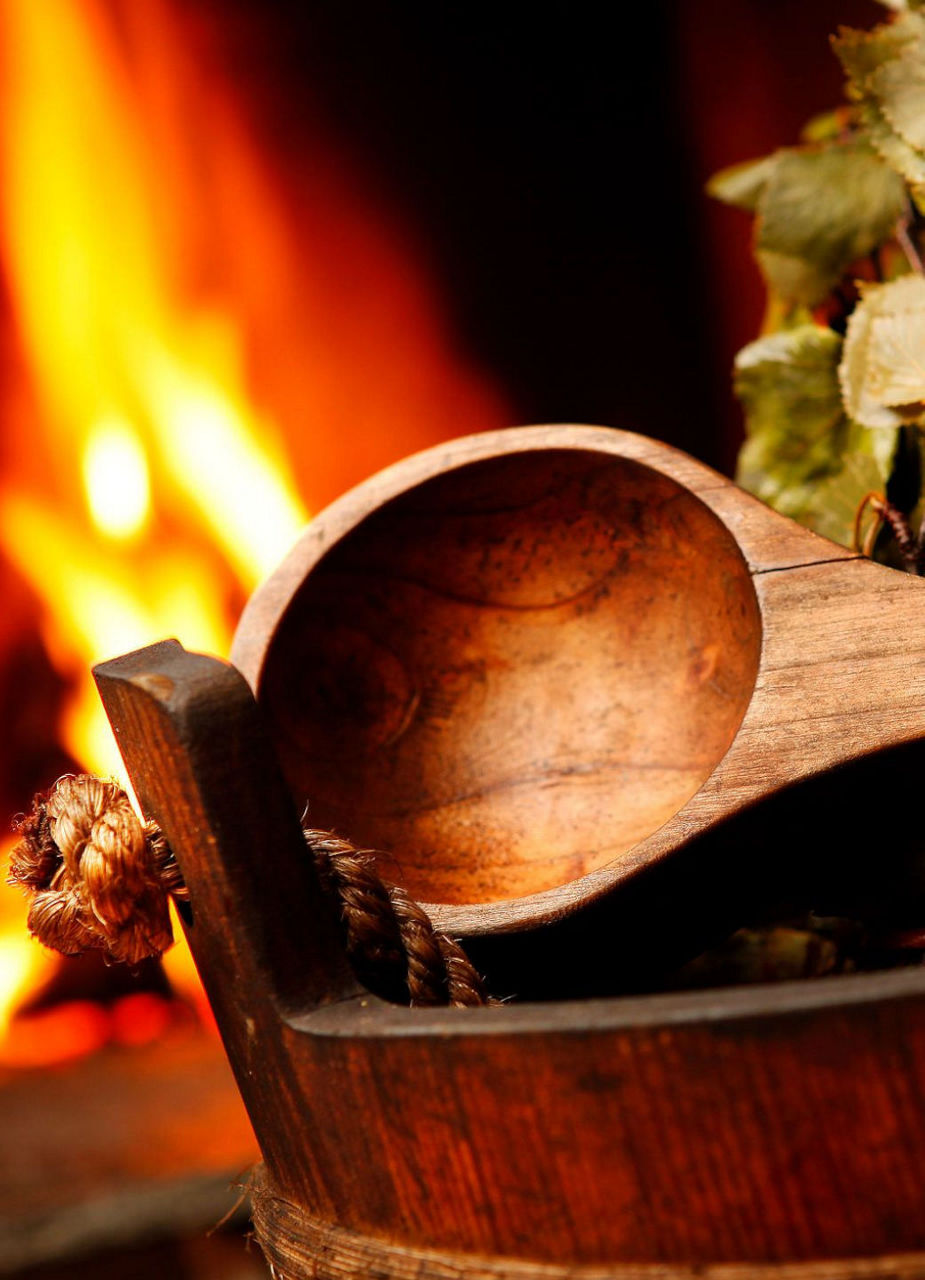 Sweating as a "National Sport"
A sauna session is part of everyday Finnish life and can be found in almost every accommodation. Particularly cosy: experience the wellness ritual in your own log cabin and then cool off in the snow or in the ice hole of a lake.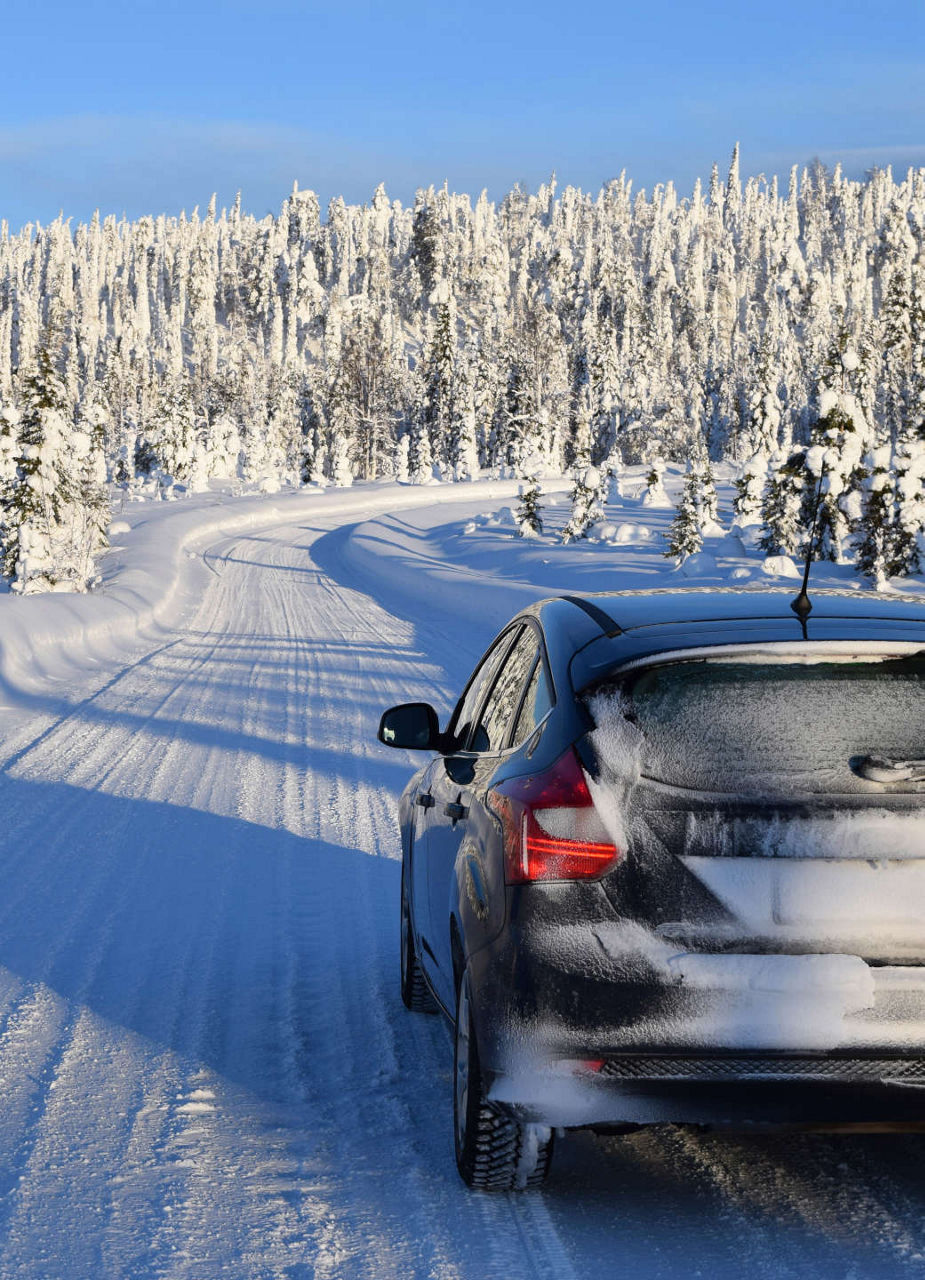 Deeply Relaxed at your Own Pace
On your own and completely individually, you are on the road in the winter wonderland with a rental car. All cars are equipped with spikes, so there is no danger of slipping. Enjoy empty roads, snow like icing sugar and absolute freedom at the Arctic Circle!