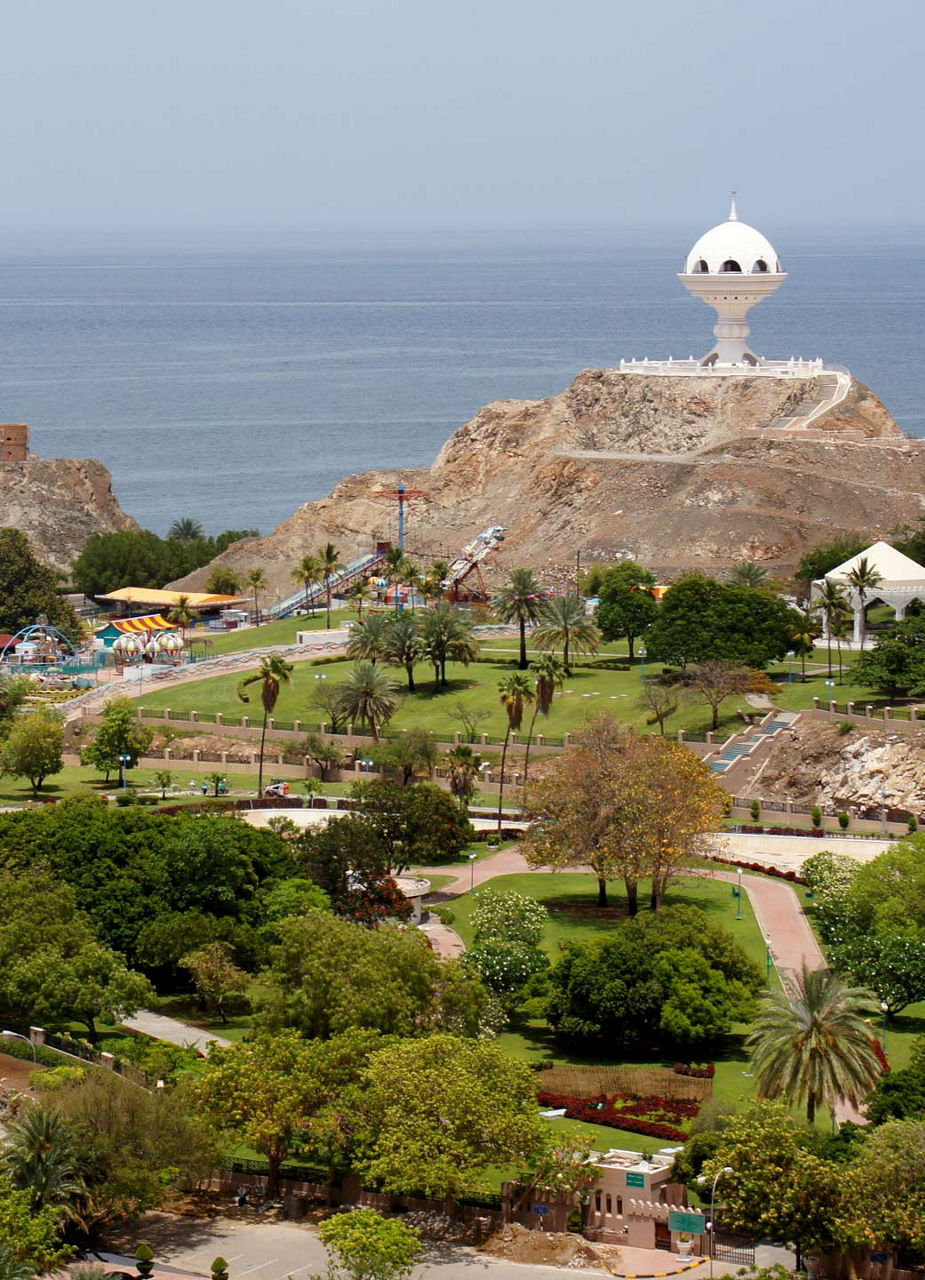 Back to the Future in Al-Riyam Park
From a distance, it looks like a well-preserved UFO that has been perched high up on the rocky hill in Al-Riyam Park since its landing. In actual fact, it is an oversized incense burner. Why not pay a visit to the city's original landmark and enjoy the view from the top of the foaming waves and endless sea? It is really worth it! And while you're there, why not spend the afternoon enjoying a picnic beneath the palm trees on one of the park's lawns? The children are sure to be entertained by the chain carousel and slide!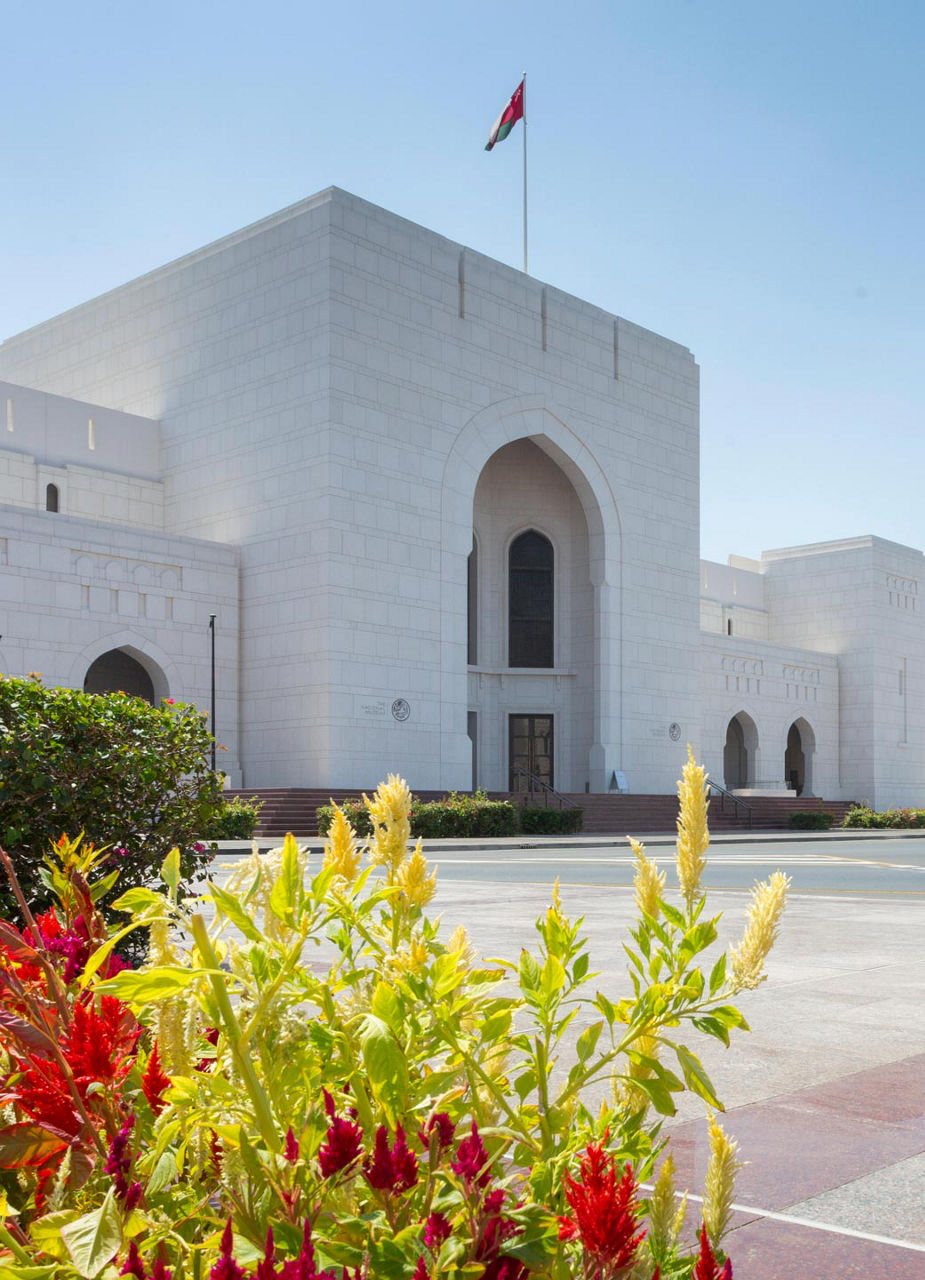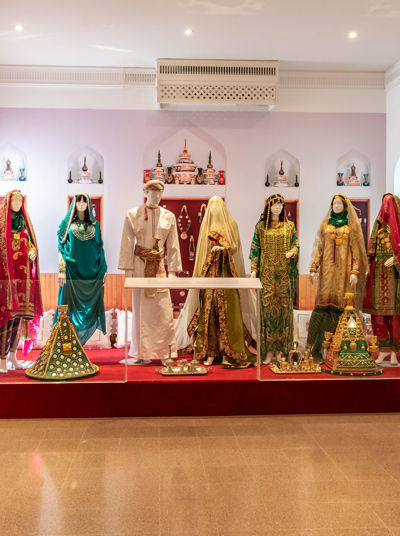 Centuries-old Treasures
If you would like to know more about the venerable tradition of trading incense, it is worth taking a detour to Oman's National Museum. As you stand at the foot of the staircase to the modern building, all in white and with very little ornamental decoration, it is hard to imagine the world of ancient treasures waiting inside. From fishing hooks to oil lamps and necklaces, or clay vases, arrow tips, and sailing ships — you are sure to discover many precious cultural objects from times long past.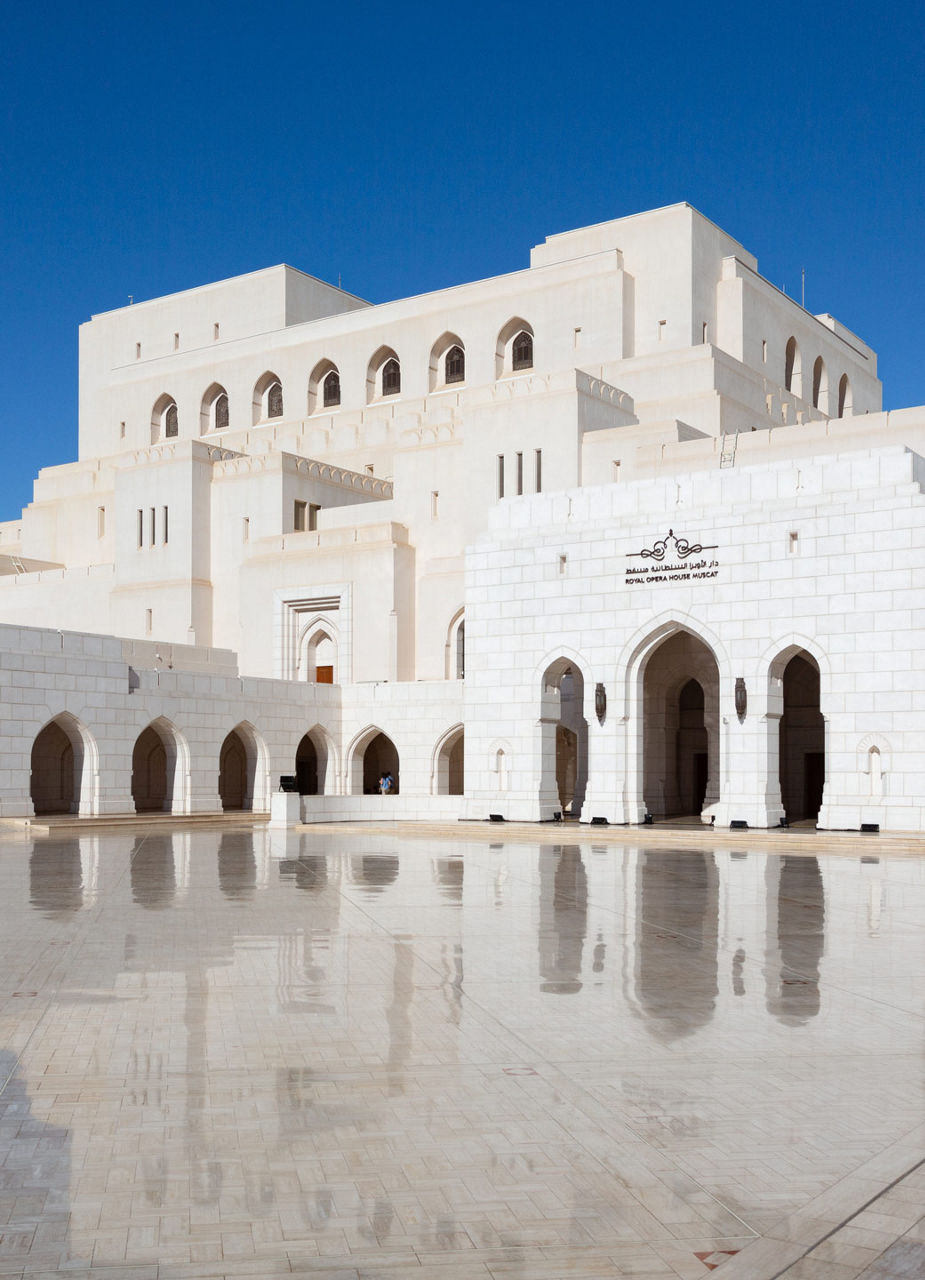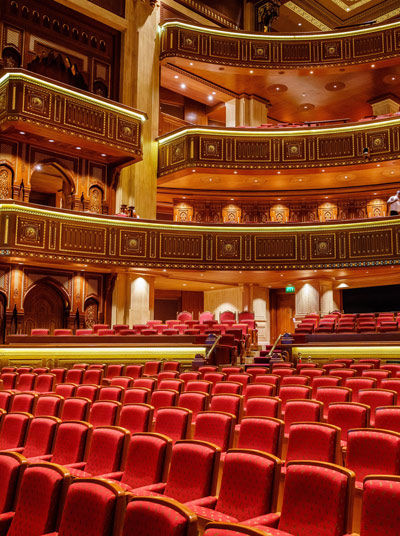 Splendour, Glory, and Beethoven
Have you been wanting to hear Beethoven's 9th Symphony in D minor, Op. 125 ('Be embraced ...') or Mozart's 'The Magic Flute'? There is no need to be in London, Milan, or New York — it is just as much a treat at the Royal Opera House in Muscat. While the National Museum offers exciting short trips into the past, Oman's cultural present is in full bloom here. Expect to be greeted by metre-high marble columns and lush, thick red carpets, followed by magnificent halls featuring heavy velvet curtains. An evening at the Royal Opera House is guaranteed to be an unforgettable spectacle for both your eyes and ears.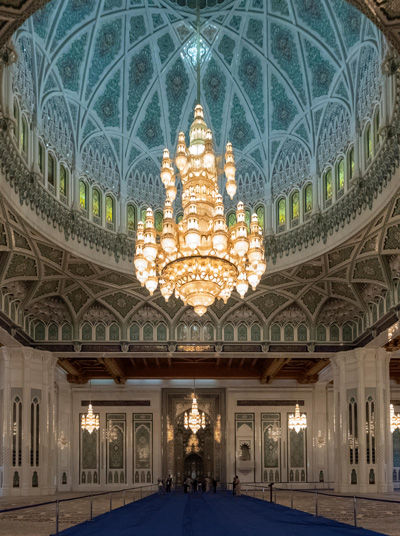 Look Twice in the Sultan Qaboos Grand Mosque
Everything about it is huge. The dome, the towers, the archways, the windows, even the chandelier and prayer carpet are among the largest in the world. The Sultan Qaboos Grand Mosque is one of the largest of its kind and was built with 300,000 tonnes of Indian sandstone. But even here, the real magic is in the detail. Inside the mosque, the ornate doors, intricately designed carpets, and dazzling chandeliers resemble a scene from Arabian Nights. In particular, the colourful mosaics that adorn the walls all the way to the ceiling are worth a second — or even a third and fourth — look.