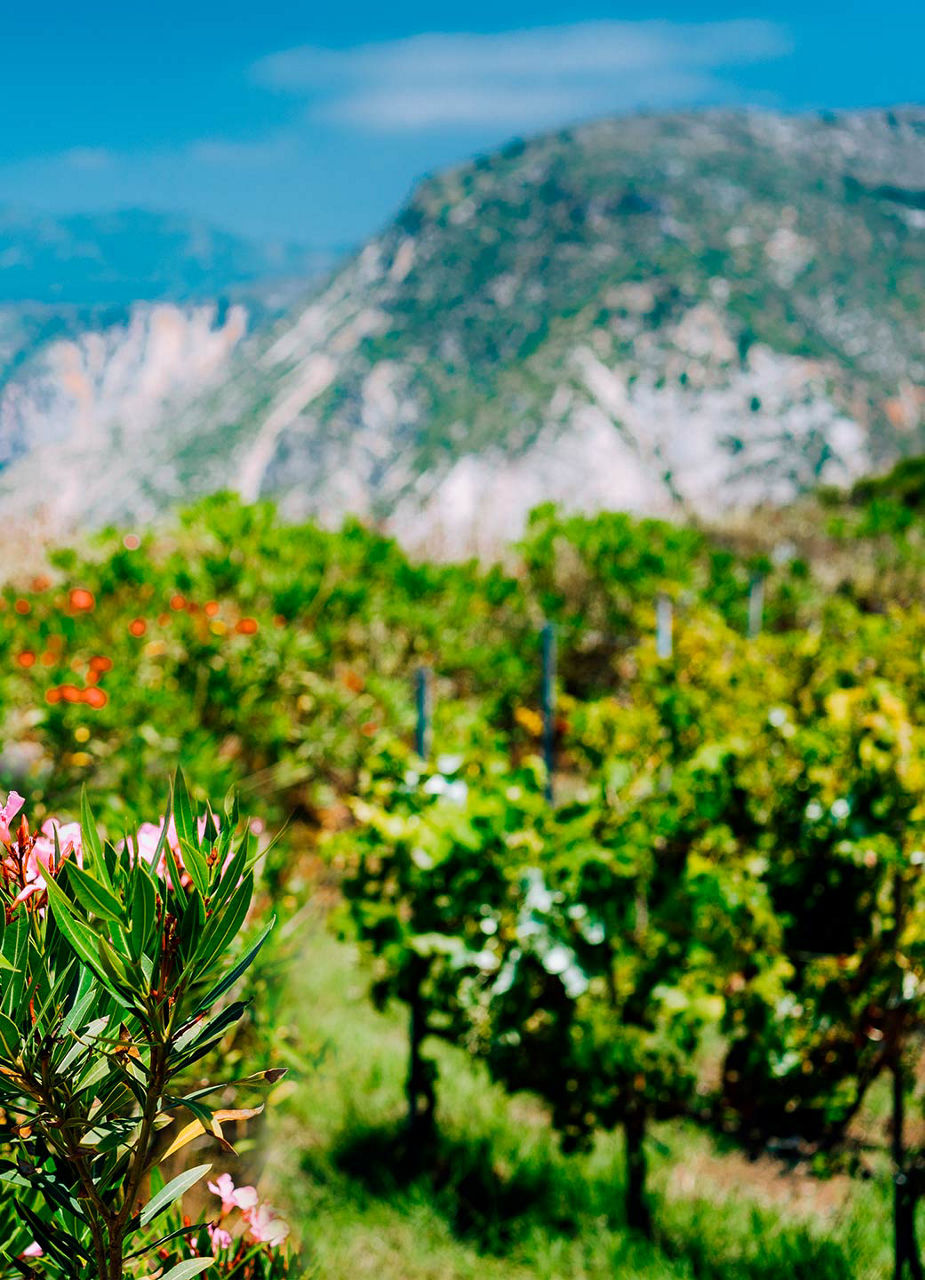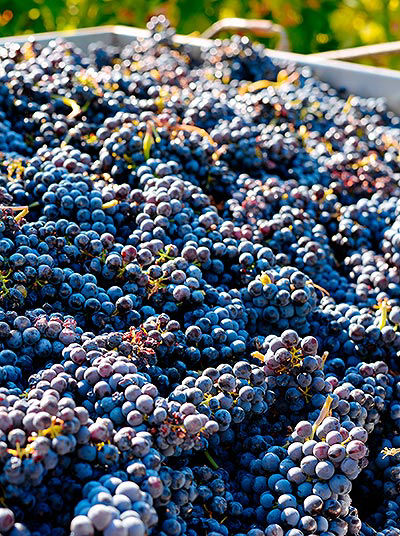 The Red of the Wine
Even in ancient times, the fabled wines from Lefkada were unequivocally praised as the «best in the world" – with this claim being found in written sources that date back to the 3rd century BC. The exceptionally flavourful red wine, with its striking colour, is still grown here to this very day, and it remains just as popular a drink to enjoy on balmy evenings. If you are interested in discovering what makes the special vines, exclusively grown in this manner on Lefkada, so remarkable, you can visit one of the many vineyards. Whether you opt for an extensive tour or a short visit: Many vineyards have special offers for tourists – naturally, you will get the chance to taste for yourself as well.
The Blue of the Sea
The island inhabitants have always relied on the sea for their sustenance as well, leaving its mark on traditional Greek cuisine – with fish and salt becoming a staple. In Ligia, the centre of fishing life on the island, you might be lucky enough to buy some seafood directly from the boats. Alternatively, many of the establishments on the promenade also offer fish baked with herbs paired with views of the water – freshness guaranteed. After a traditional meal, why not take a stroll on the beach and head towards Kariotes: On your way there, you will pass by the Alexandrou saltworks, which were used to produce sea salt until the 1980s.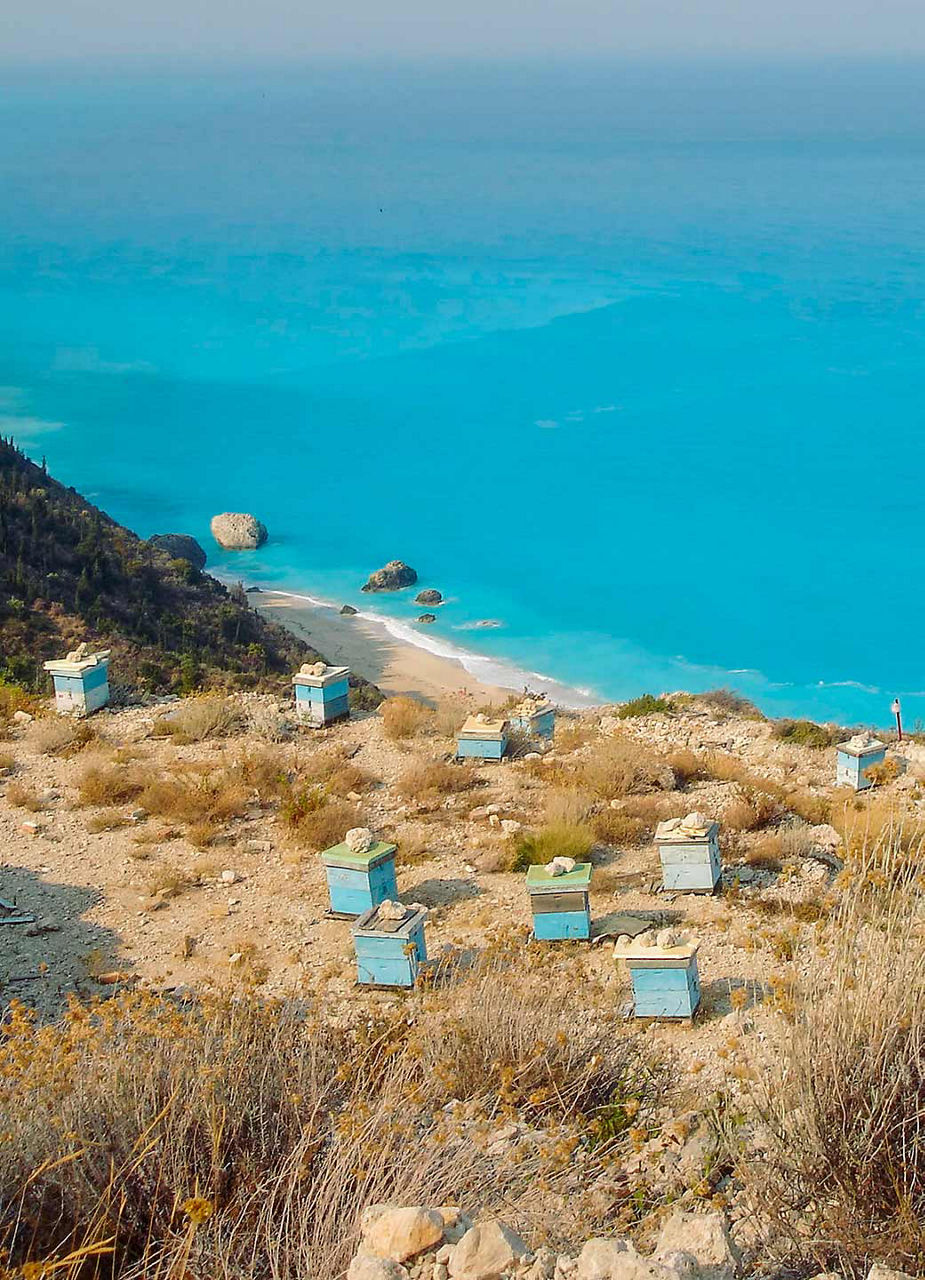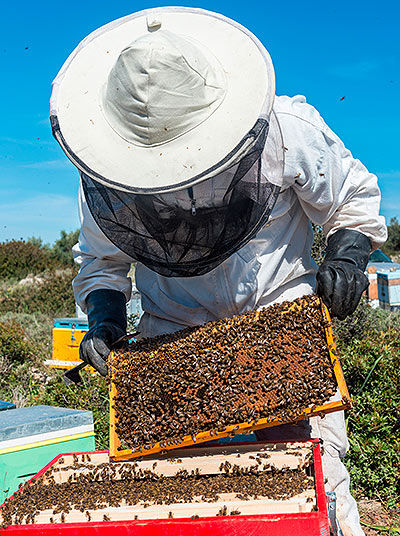 The Gold of the Honey
Nutritious, sweet, and aromatic, silkily glowing with golden colours: It's no wonder honey is still revered as a gift of the gods. According to myth, the nymph Melissa taught people how to keep bees, a practice which has been established on the Greek islands for over 5,000 years. Even today, the locals still celebrate their local honey during festivities, such as during the Honey Festival in Dragano, which takes place in August. Enjoy traditional live music while experiencing the production of honey up close and tasting delicious pastries and sweets – or savour thyme honey on a bowl of yoghurt. In the evening, local nature conservation associations organise a colourful street parade.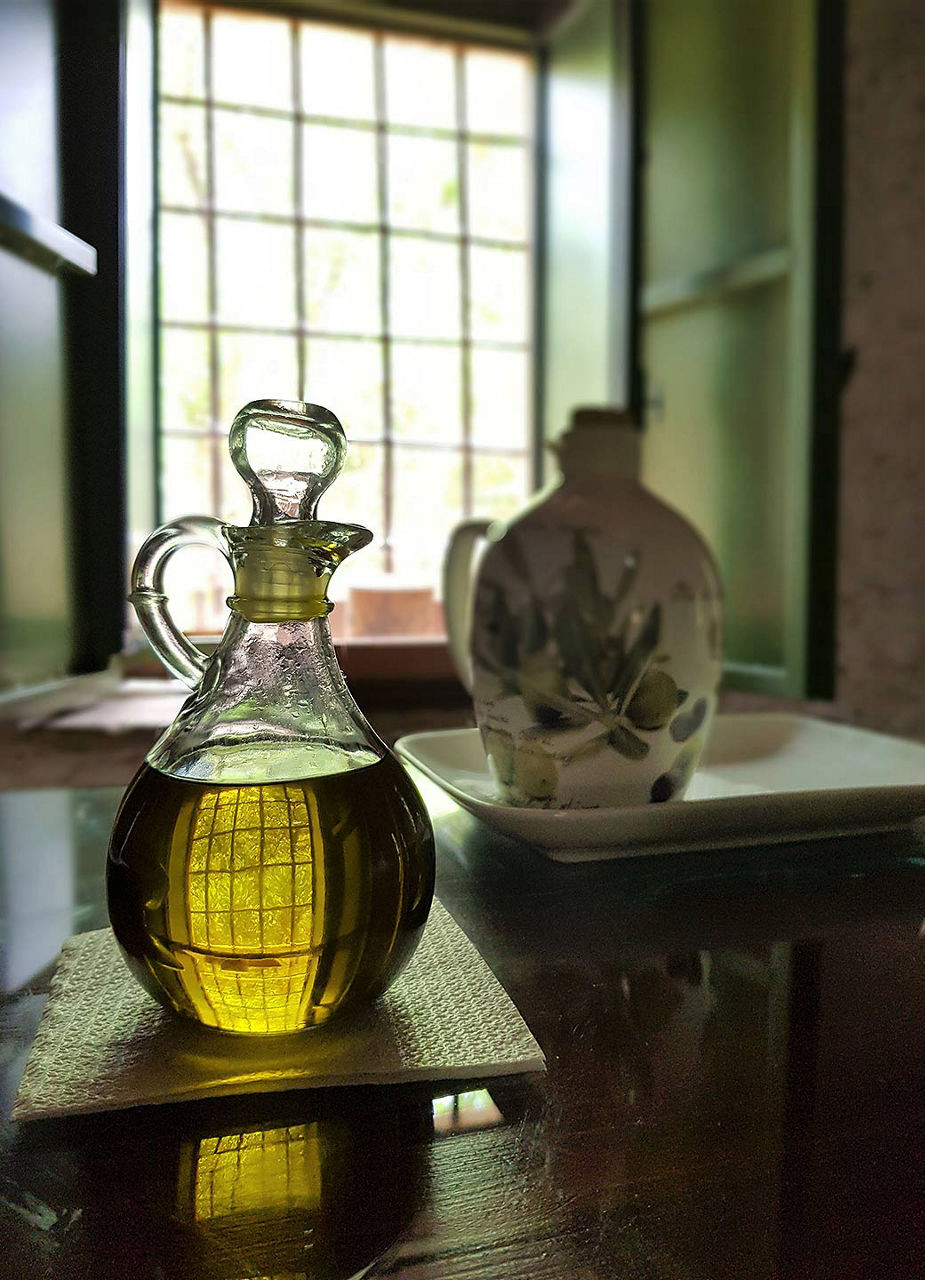 The Green of the Olives
Can one even imagine Greek cuisine without olive oil? With a consistently high local demand for olive oil – for cooking and pickling, as well as for body care and traditional medicine –, dating back to ancient times, a large number of small oil manufacturers is scattered around the island. One of them has been transformed into a museum: The Fabbrica in Syvros. A stroll around the premises is particularly worthwhile on hot summer days, with the olive trees offering some welcome shade. The historic factory buildings grant visitors an authentic insight into the production of the oil; the farm shop offers sophisticated souvenirs.