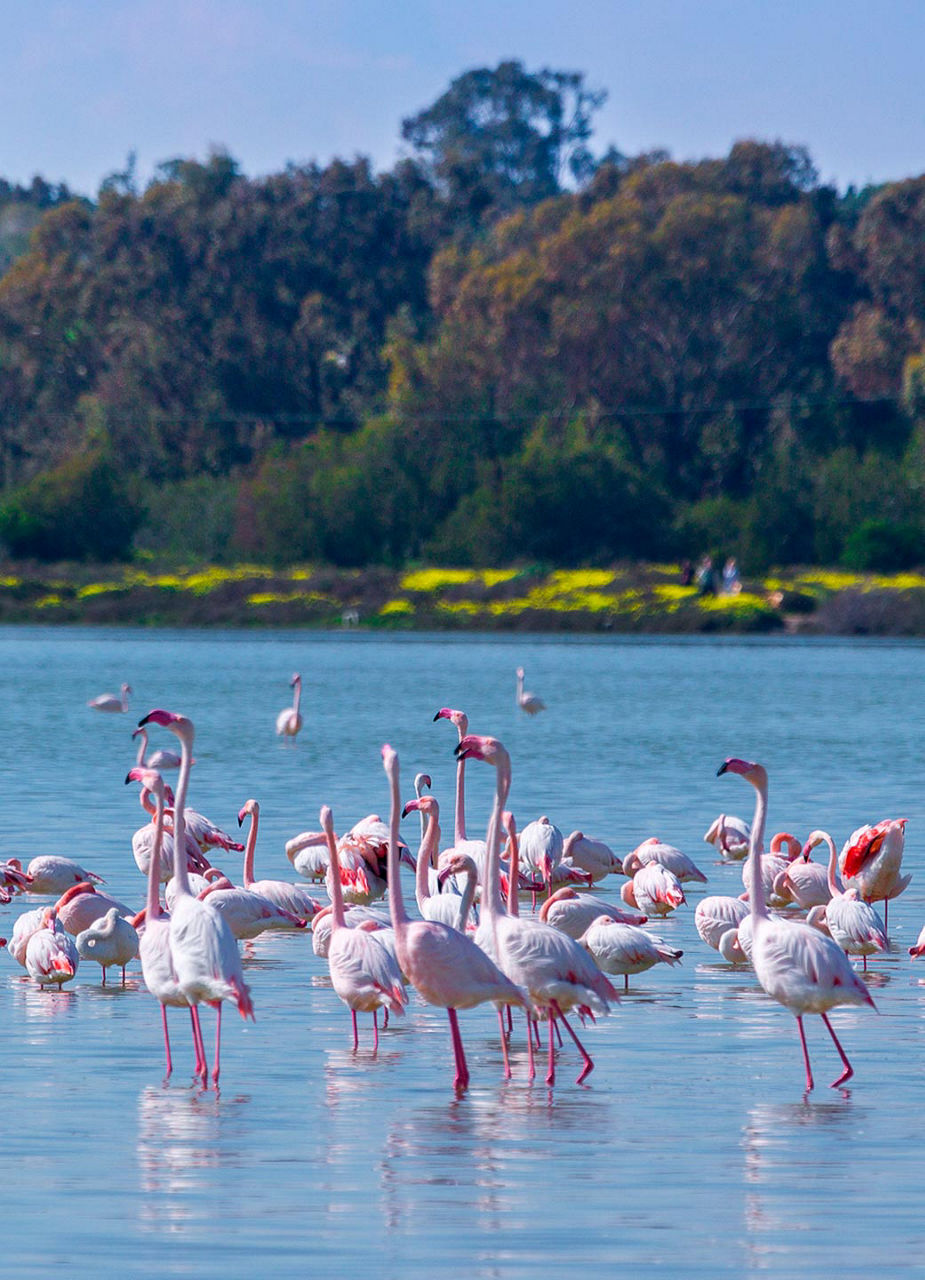 Pretty in Pink
In summer it seems to be covered in snow, in winter it turns into an animal spa paradise. The contrasts of the Larnaca Salt Lake attract visitors all year round. With a surface area of 2.2 square kilometres, it is the second largest salt lake in Cyprus. Today it ranks among the most remarkable biotopes in Europe, and the region is also extremely interesting from a historical angle – a sight not to be missed.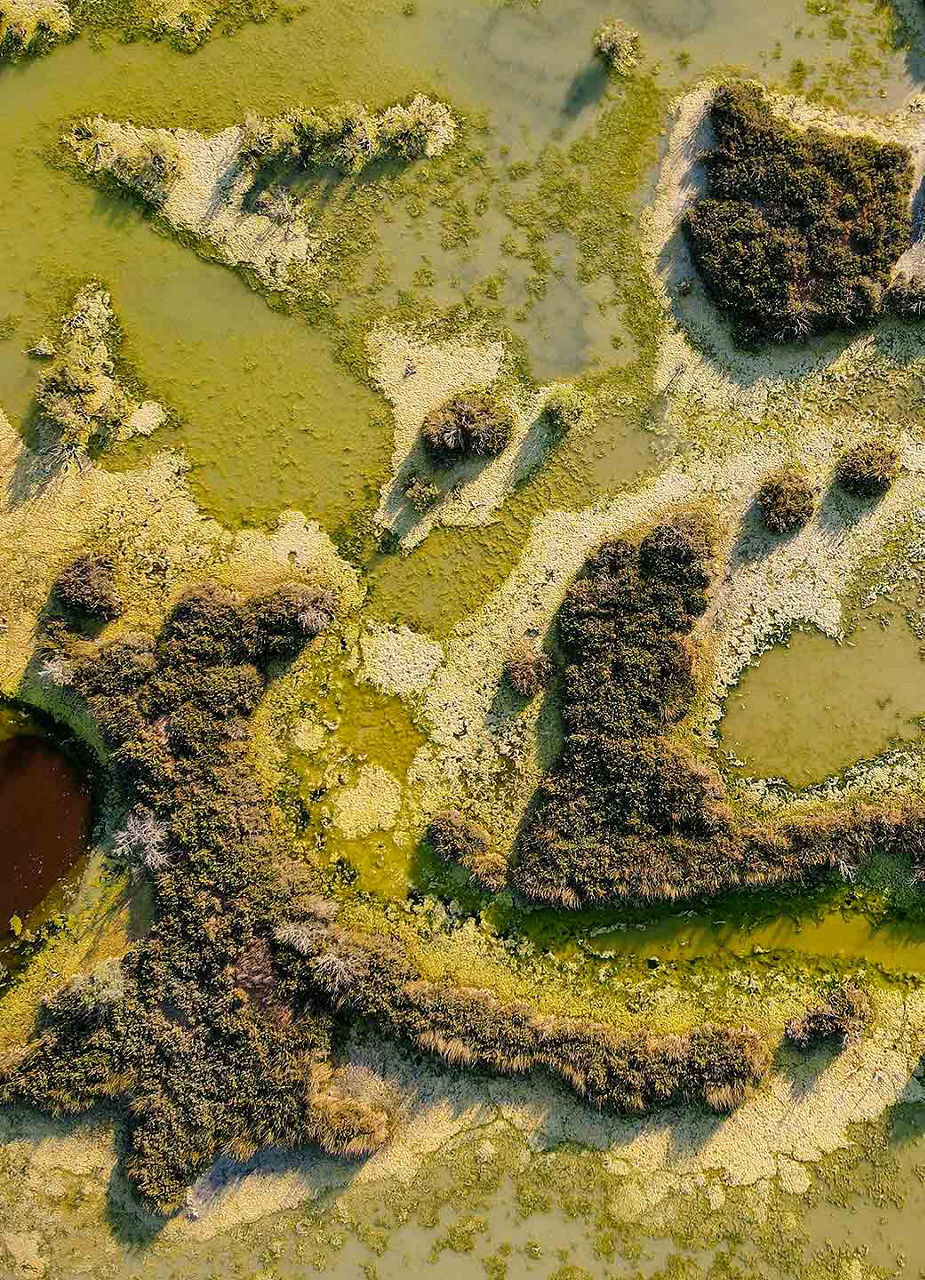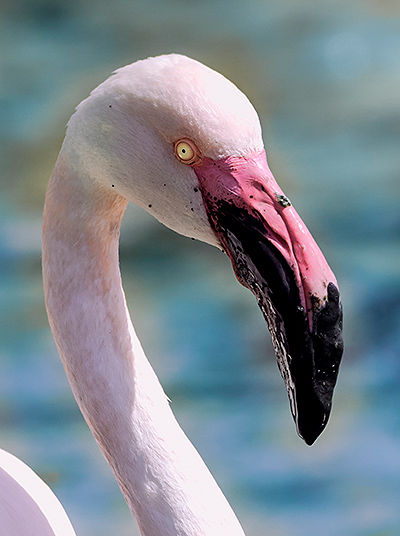 The Flamingo Holiday Destination
Strictly speaking, Larnaca's salt lake consists of four lakes: Aliki, is the biggest, then Orphani, Soros and Spiro. The basin only fills up with water in winter. At that time, it becomes the destination for about 190 bird species that spend the winter here, including swallows, herons, lapwings and hawks. But the flamingos, with a population of up to 20,000, attract the most attention. When you visit, be on the lookout for a very unique specimen. The one and only black flamingo in the world has been sighted at Larnaca's Salt Lake.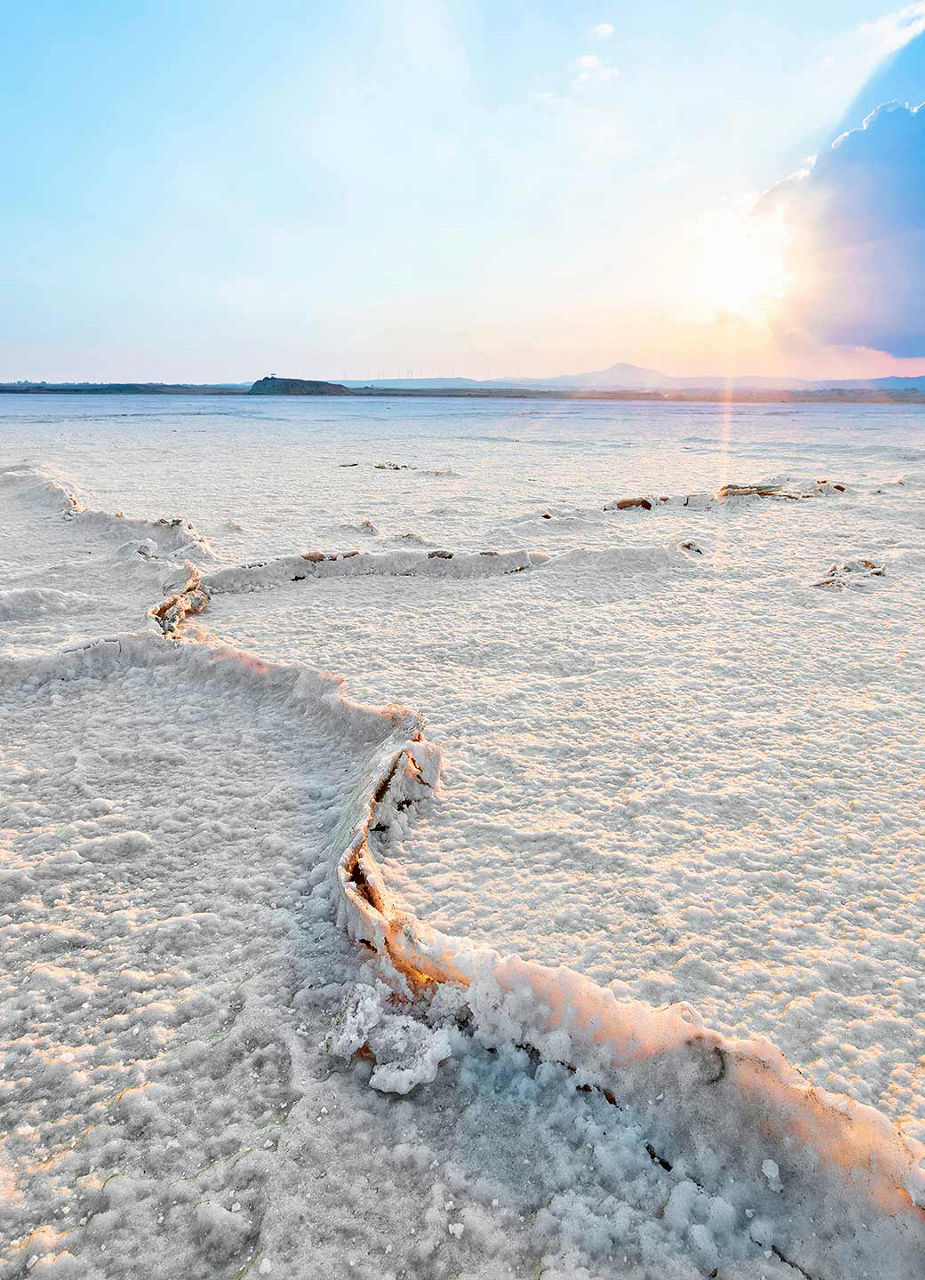 A White Blanket of Salt
As temperatures rise in summer, the lake dries out completely. A salt crust then covers the lake floor like snow. Legend has it that the water is salty because of Saint Lazarus. He had cursed the vines of an old woman after she refused him food and drink. Archaeological findings suggest that the region was settled and had a harbour in the Late Bronze Age, around the second century BC. Larnaca was one of the most important trading hubs in Cyprus at the time. Over time, however, the sea bay silted up, creating the inland body of water whose salty seabed has become a popular photo spot.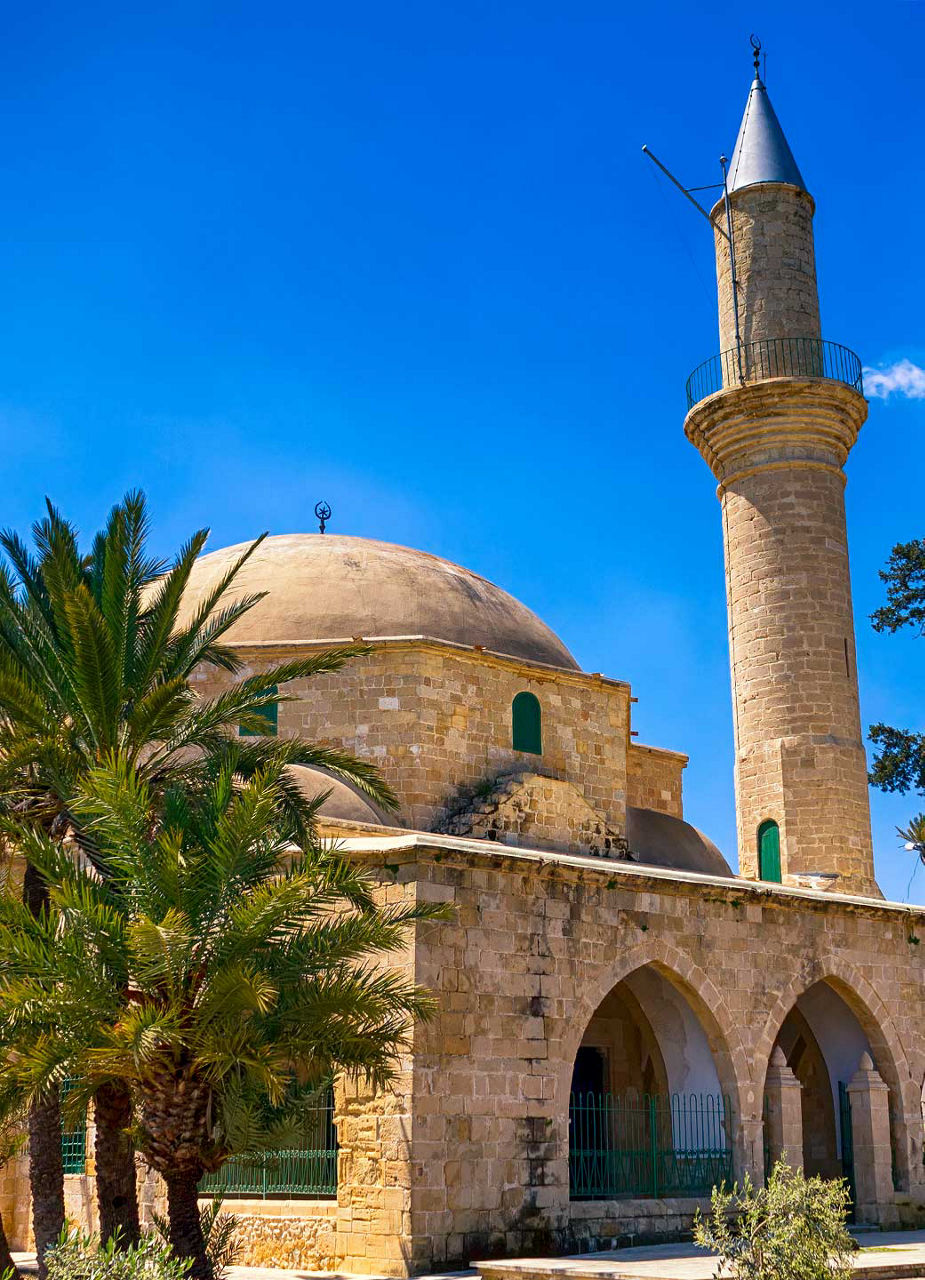 Sights Along the Shore
The Hala Sultan Tekke mosque is right on the lake. It is one of the most important Islamic pilgrimage sites, which welcomes all visitors. There is a four-kilometre nature trail around the lake. It takes you to the mosque and the Bekir Pasha aqueduct, also called the Kamares aqueduct. It has over 20 arches dating from the 18th century, that are still intact today. Along the way, you can refuel at one of the picnic tables. You should bring your own snacks, as there are no shops at the salt lake. Maybe that's a good thing, too, because you get to soak up the peaceful atmosphere all the better.