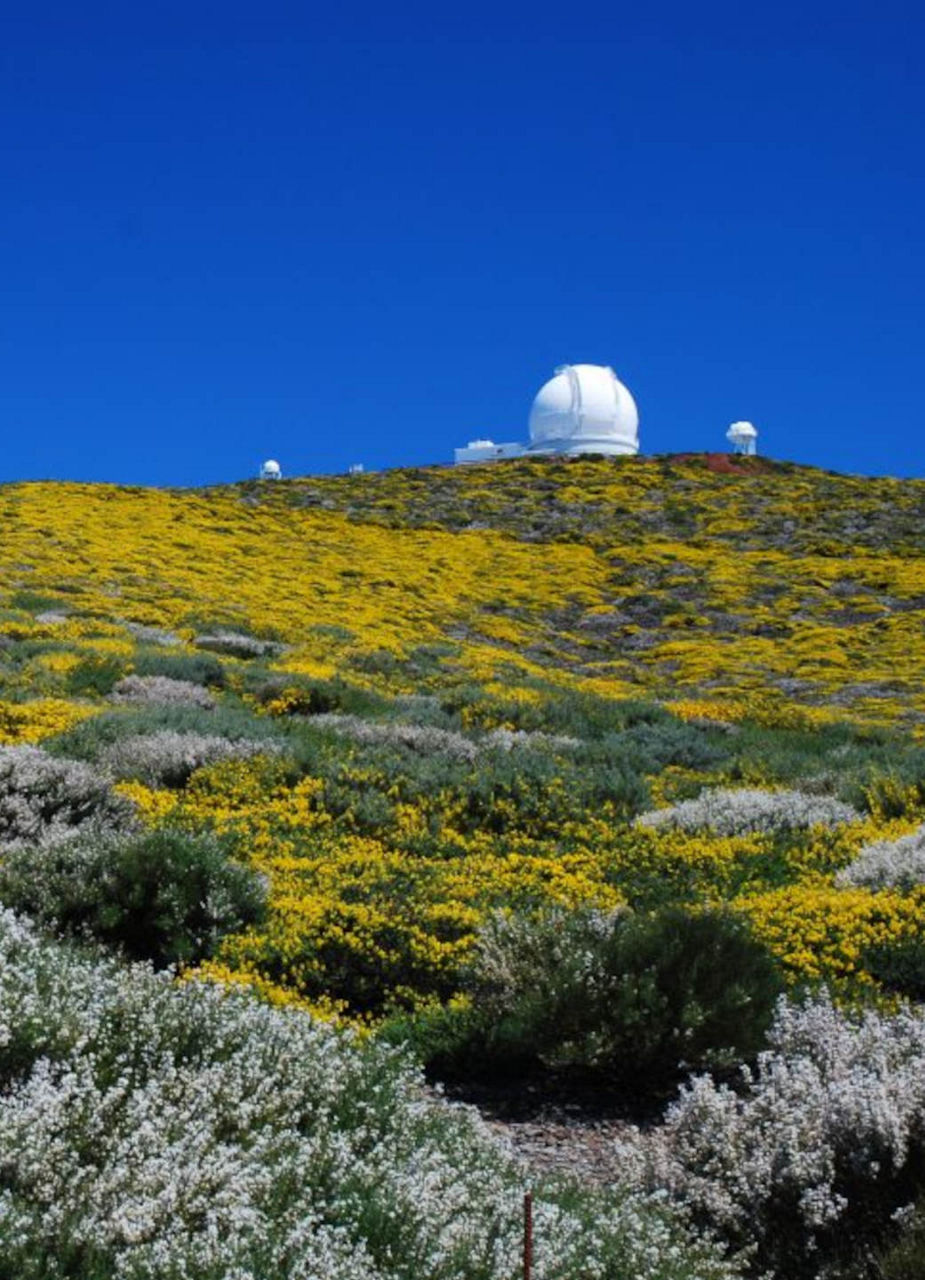 Created by Collapses and Erosion
The Caldera de Taburiente National Park offers an impressive backdrop. In the middle of La Palma is the most powerful sinkhole of the world located. This caldera has a diameter of around eight kilometres and is about 2,000 metres deep. The crater was formed by several landslides, collapses and erosion. With its high rock faces, mighty pine trees and gorges, the park offers a magnificent scenery for various activities. In addition, as a biosphere reserve, the park is home to a rich flora and fauna. The visitor centre is located in El Paso.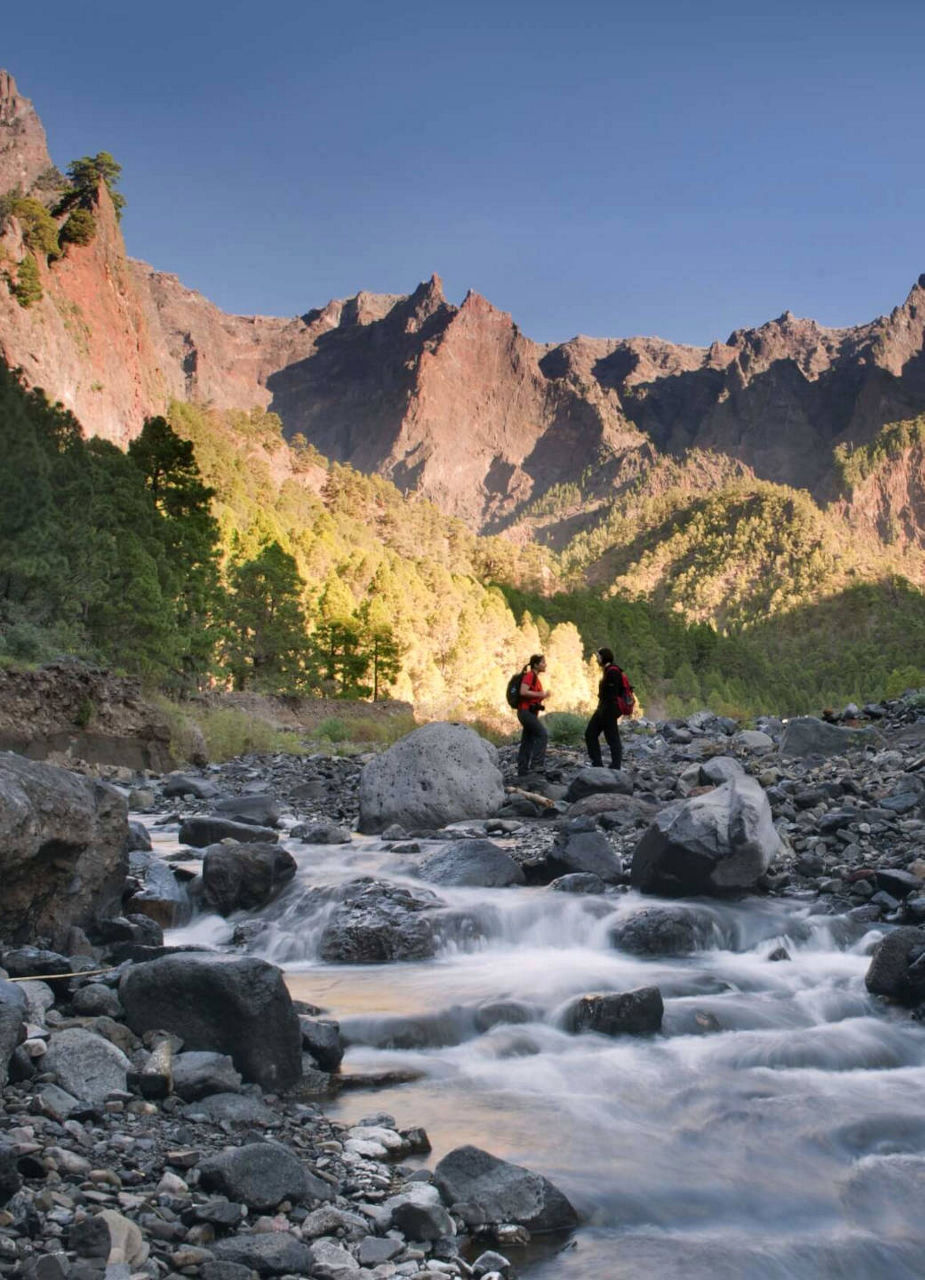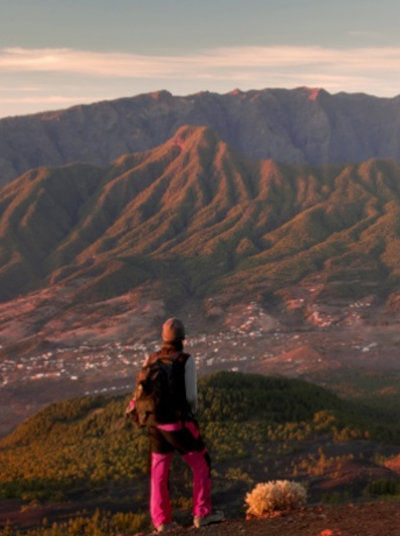 Hikes in the National Park Caldera de Taburiente
In the park you can only get around on foot. The hiking trails are very well developed and signposted. A recommended access point is the Mirador de La Cumbrecita viewpoint. You will reach it after a 30-minute drive from the El Paso Visitor Centre. The route selection is varied and offers different levels of difficulty. There is the option of circling the cauldron, climbing the Roque de los Muchachos peak or crossing deep gorges. At the Taburiente River hikers can take a break and let their feet relax in the cold water.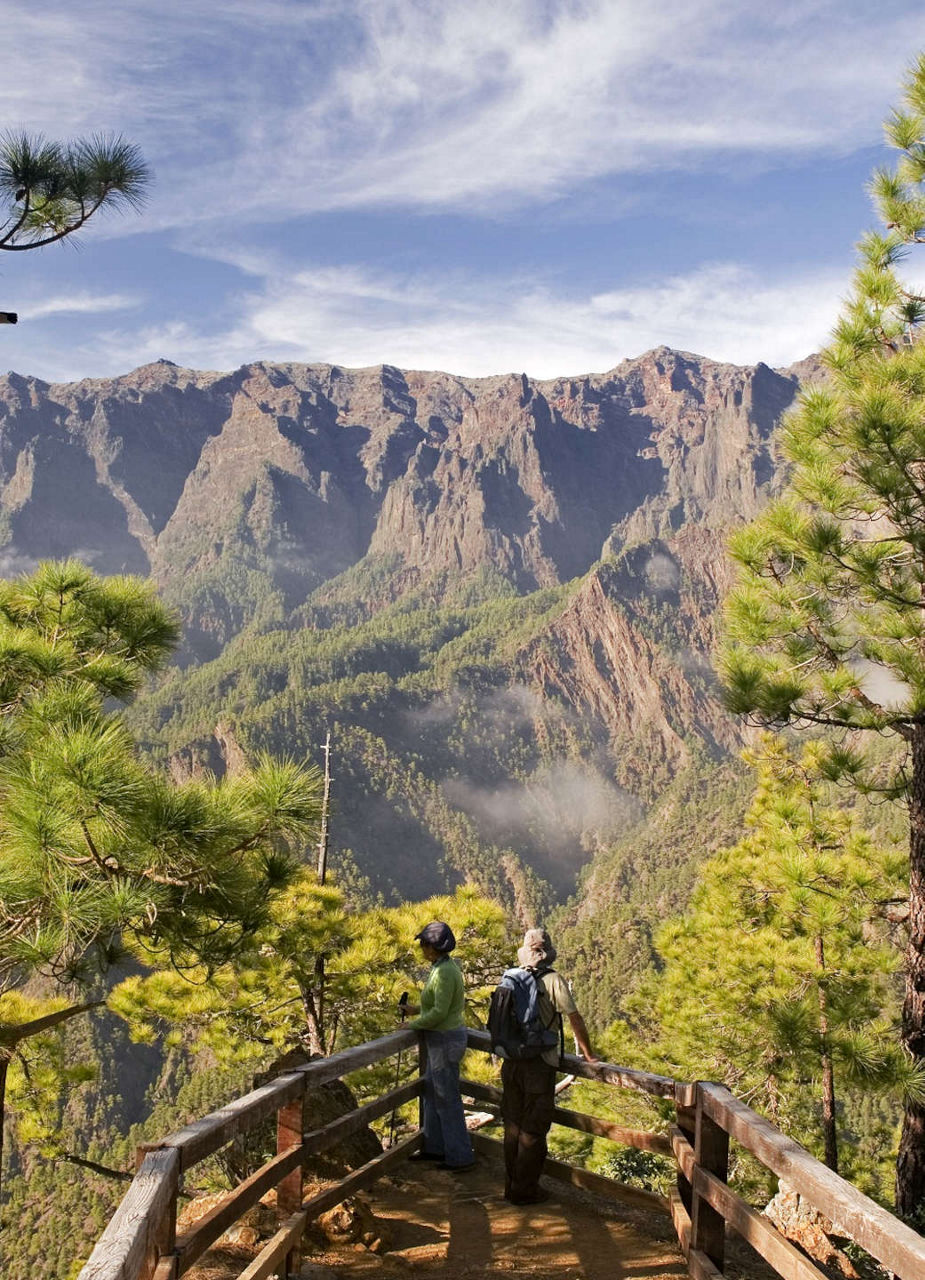 View Over the Crater
You can enjoy a magnificent panoramic view of the basin from the Mirador de la Cumbrecita viewpoint. The terraced promontory is secured with a railing and offers impressive views into the depths of the valley. The landscape is characterised by forests and intersected by the numerous gorges. Various hiking routes also start here. A parking space should be ideally booked in advance.
The night sky over La Palma is the only starlight reserve in the world that is protected by law from excessive light pollution. This creates an ideal condition for astro-tourism.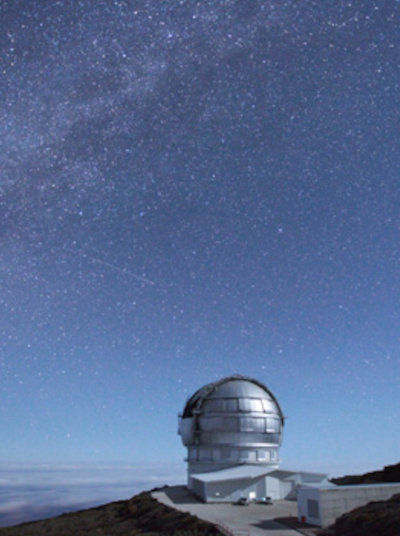 Sleep under the Stars
There is an observatory on the Roque de los Muchachos. The observatory with the largest optical telescope in the world can be visited on a group tour. However the facility at 2,400 metres above sea level is also fascinating to look at from the outside. If you want to do more than just observe the stars you can also pitch your tent in the Caldera de Taburiente National Park. Spending the night directly under the stars - falling asleep in the middle of nature - is an unforgettable experience.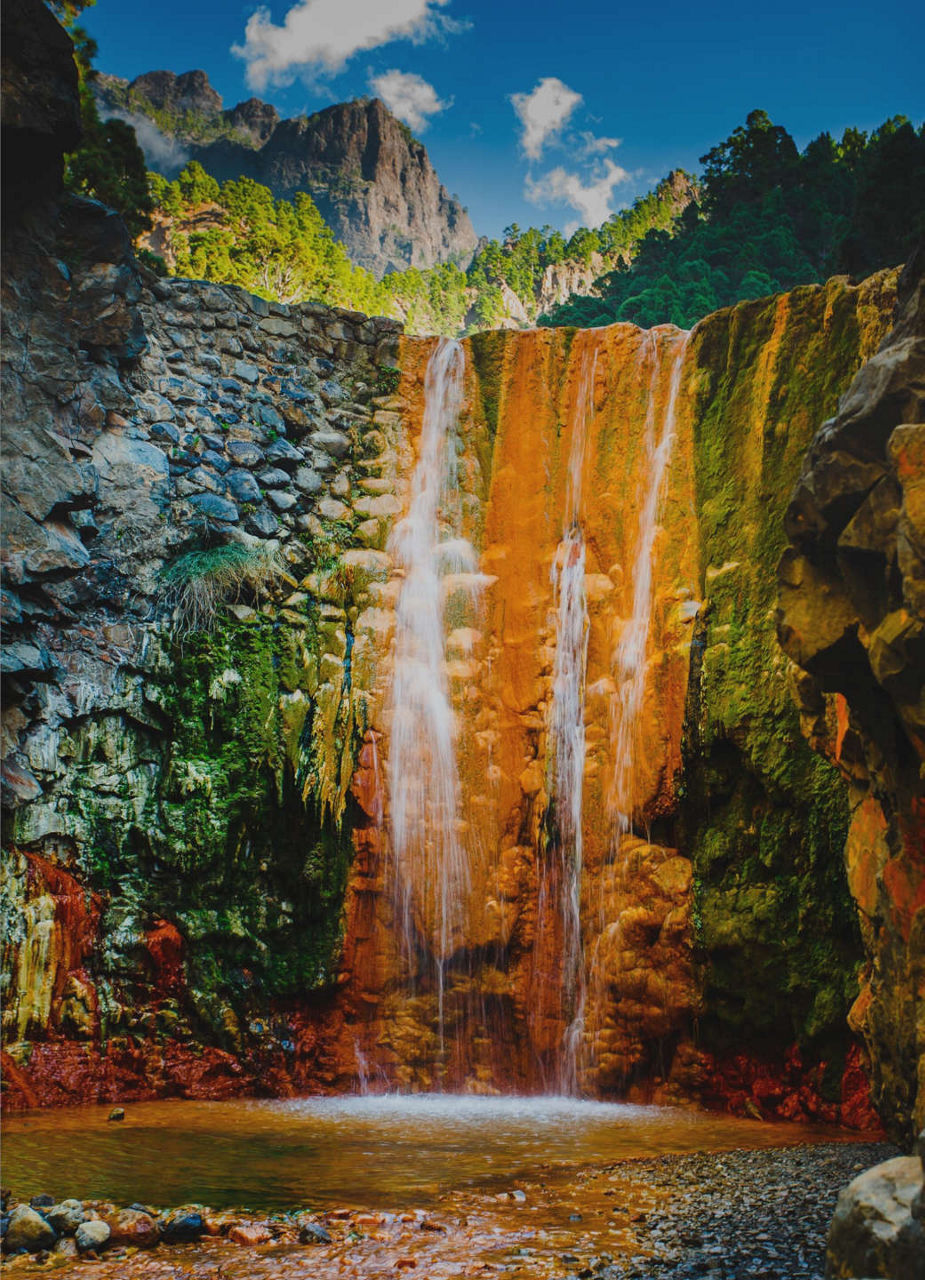 Cooling off at the Colourful Waterfall
The Waterfall of Colours is one of the park's attractions. The water flows over the six-metre-high rock face all year round. It is enough for a little cooling. The rock has been naturally coloured yellow, orange and green. There are two reasons for this spectacle of colours. On the one hand the ferruginous water and on the other hand algae and mosses. The waterfall is located in the Barranco de las Angustias gorge. The path runs in a stream bed, so great attention must be paid to the prevailing conditions.

For more inspiration about La Palma, please have a look on the official tourism website: