A visit to Timanfaya National Park gives you an impression of the uniqueness of Lanzarote's untouched landscapes. By virtue of the lack of vegetation, the incredible variety of colours and the rugged geological formations, this nature reserve is not infrequently compared to a lunar landscape.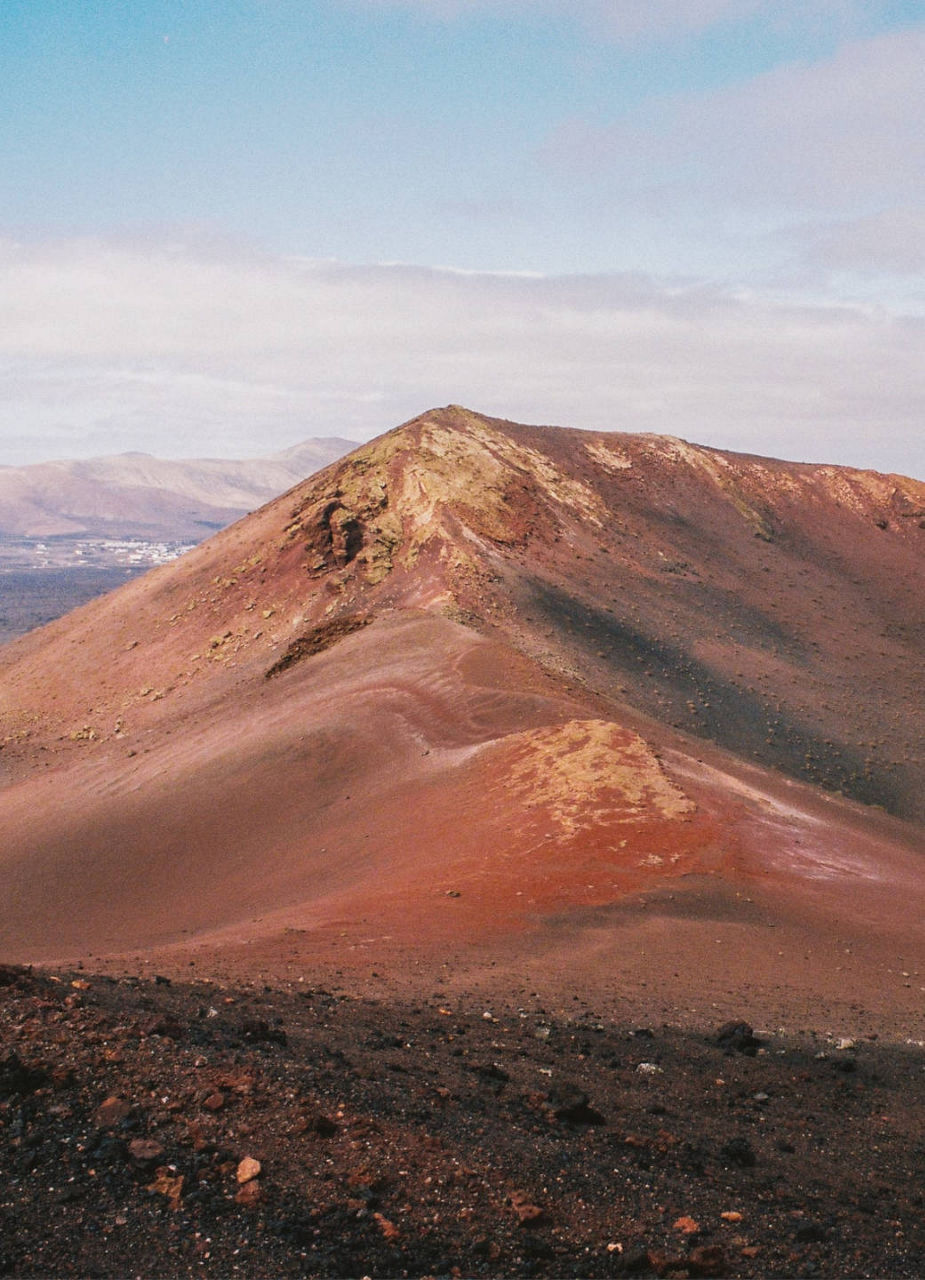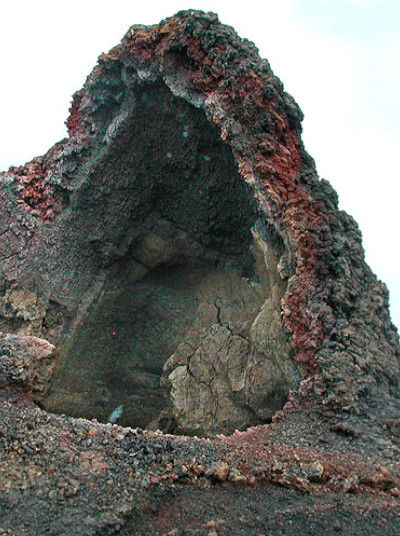 An Incredible Volcanic Landscape
Volcanic eruptions in the Montañas del Fuego ("Fire Mountains") occurred between the years of 1730 and 1736 and in 1824. They covered a large part of the island's surface with lava and hence created numerous geomorphological structures. In Timanfaya National Park you can immerse yourself in an extremely special volcanic world.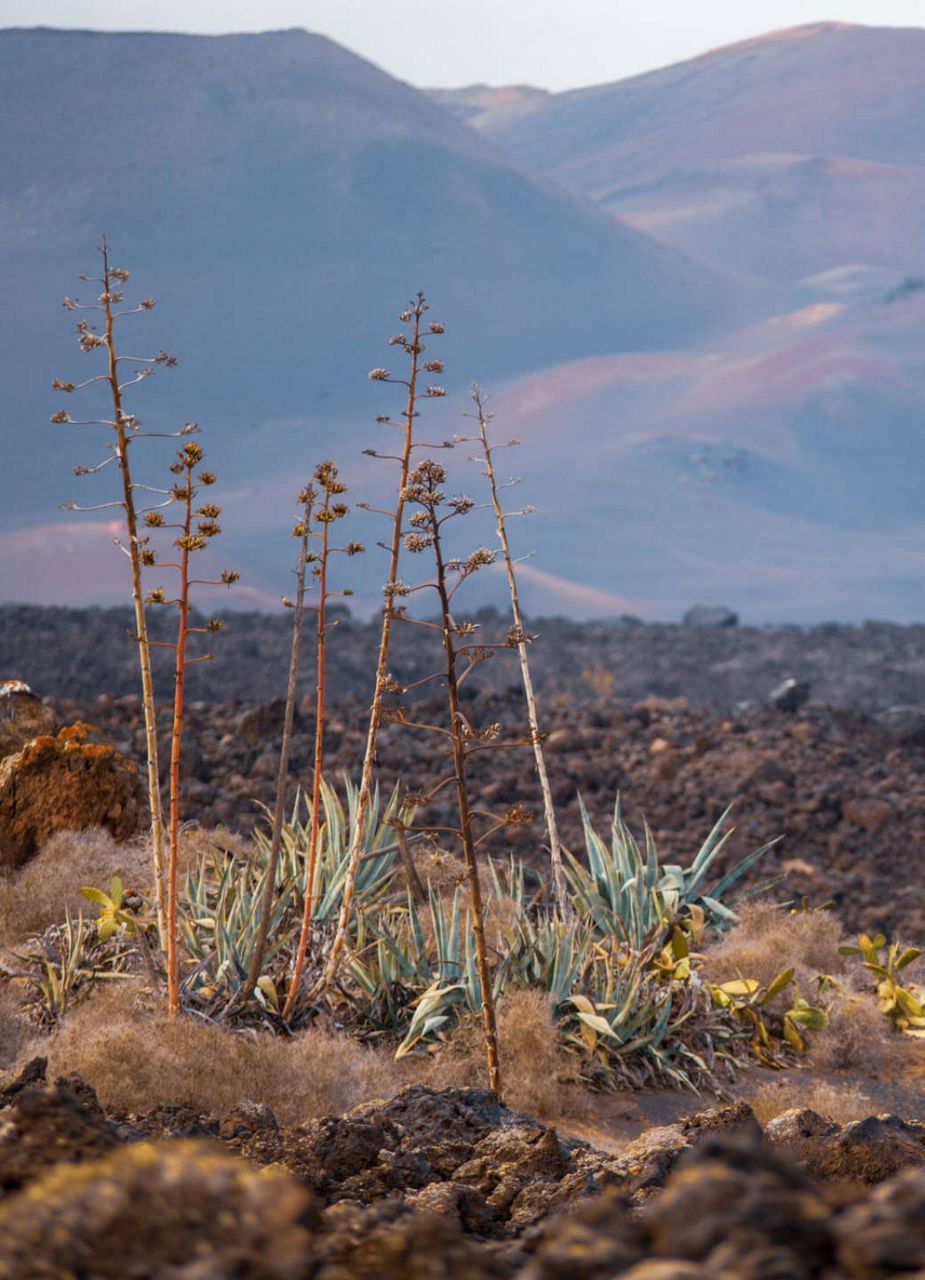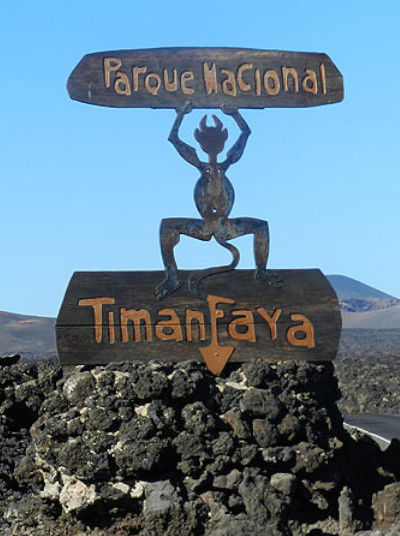 Mancha Blanca Visitor Centre
To discover the national park, it is worth visiting the visitor centre in Mancha Blanca at the beginning. There, you can see a complimentary exhibition that introduces the public to the volcanological phenomenon of Timanfaya. Thanks to an audiovisual programme you can also get a good overview of the park here.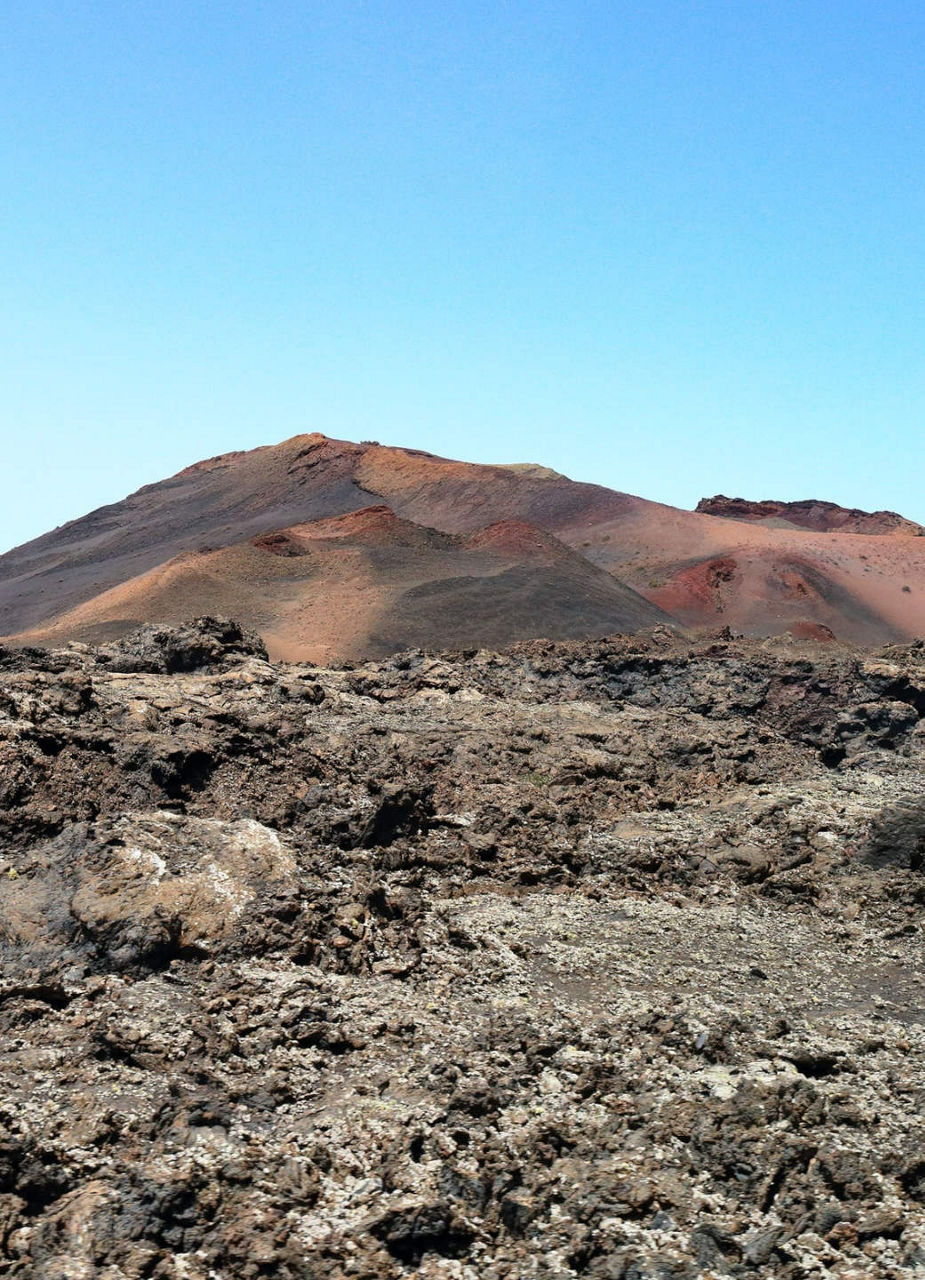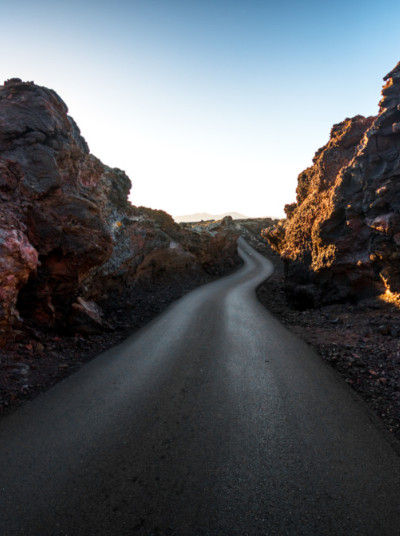 Bus Tour along the Fire Mountains
The 40-minute bus tour which is included in the park entrance fee is an excellent way to get an impression of the breathtaking volcanic landscape. The bus winds its way along the 14-kilometre route of the Fire Mountains. This tour is probably the park's best-known attraction and is definitely worth doing. It is not possible to drive a private vehicle on this route, however, buses leave every few minutes from the car park of the national park.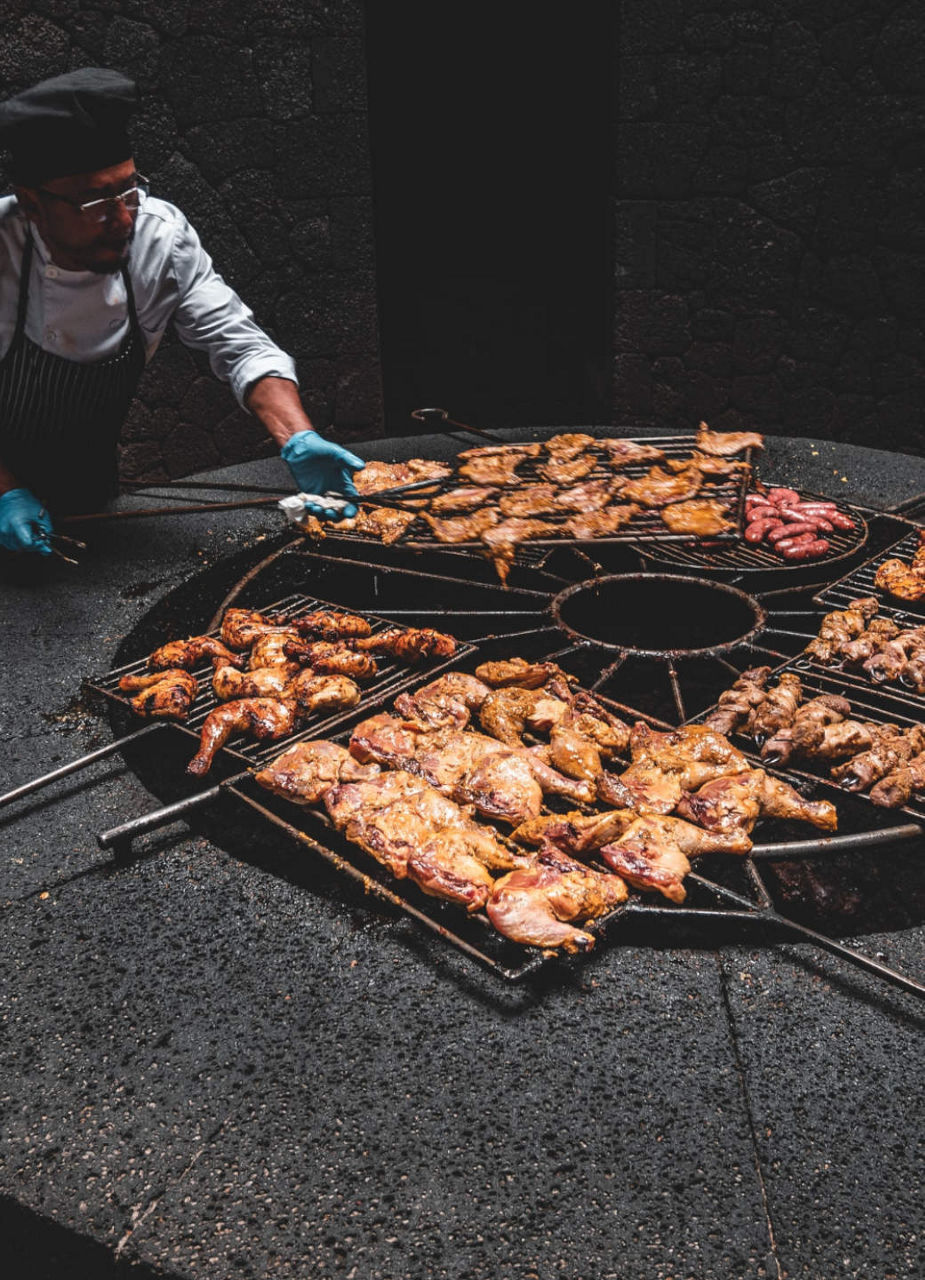 Break at the Viewpoint Islote de Hilario
After the bus tour it is worth taking a break in the all-the-way- around glass restaurant El Diablo at the end of the car park. In addition to a wonderful view of the dark volcano and the sea in the distance, you can observe demonstrations by national park employees. They dump water into the hot holes in the earth, causing fountains of steam to shoot out. The ground is so hot here that you can even barbecue without fire.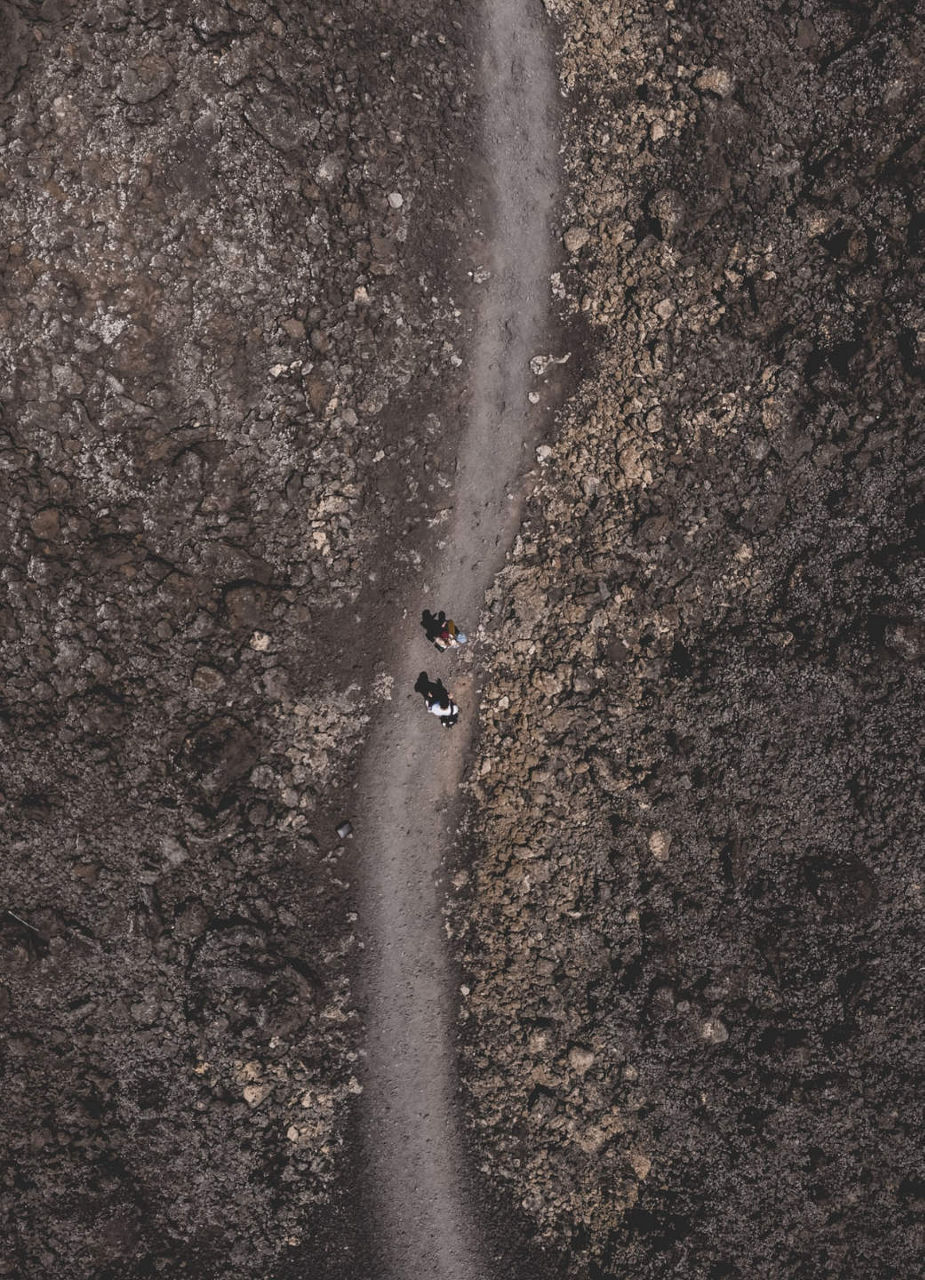 Hiking on the Moon - or in Timanfaya National Park?
You can get to know the extraordinary lava landscape even better by hiking some of the trails. Unfortunately, independent hiking is not permitted in the national park. We therefore recommend guided tours such as the Tremesana route (approx. 2 km) or the Ruta de Litoral in order not to miss out on this unique exploration. Book your hiking trip early and immerse yourself in a completely different world.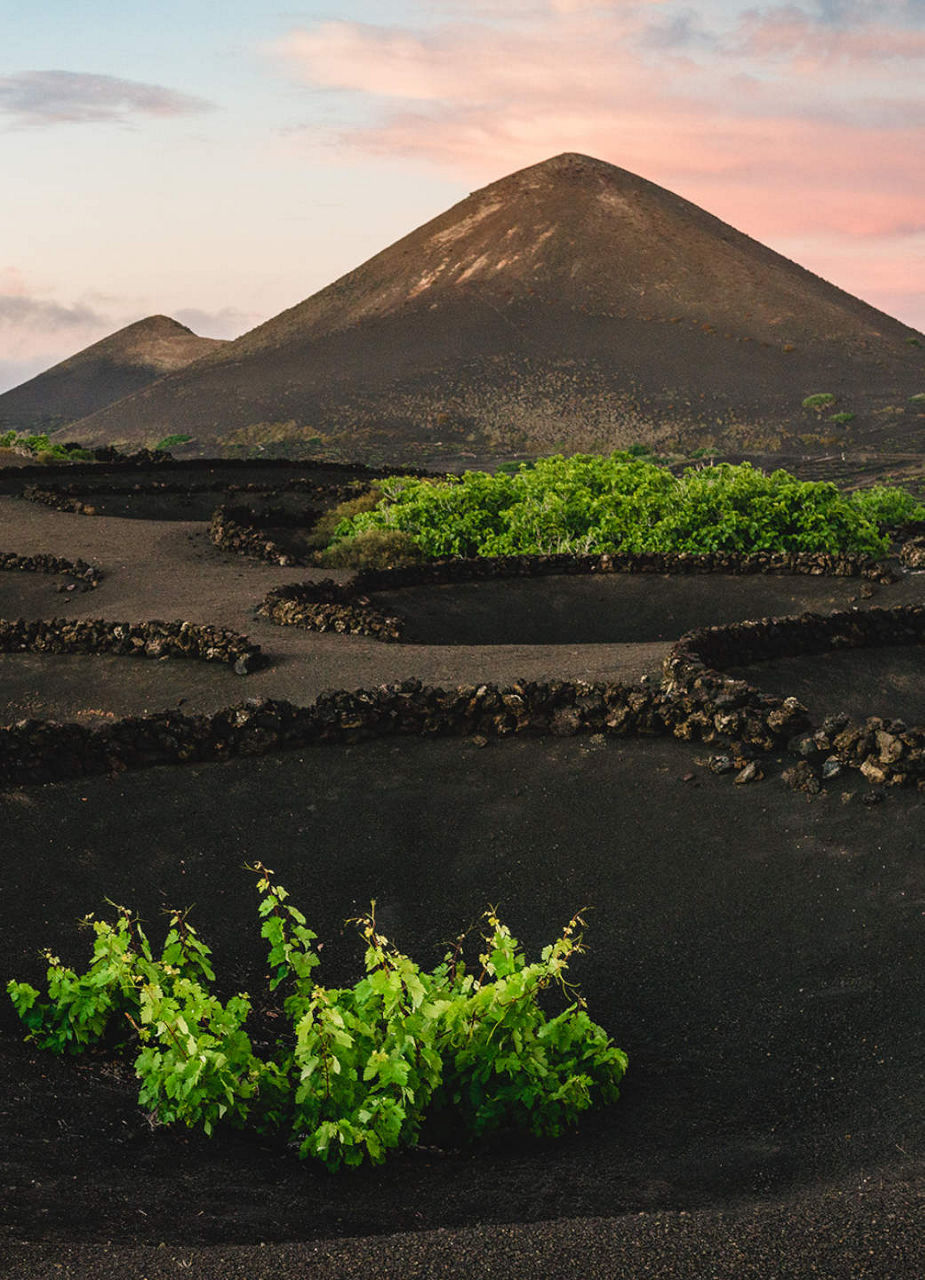 Delicious Wine from the Lava Mountains
Since the volcanoes on Lanzarote are dormant at the moment, they make an ideal place for vines to grow in. The volcanic ash is an ideal fertilizer for the vines. La Geria, found on the edge of Timanfaya National Park, is considered the largest wine-growing area on the Canary Islands. Enjoy a wine tasting here to round off your visit to Timanfaya National Park.