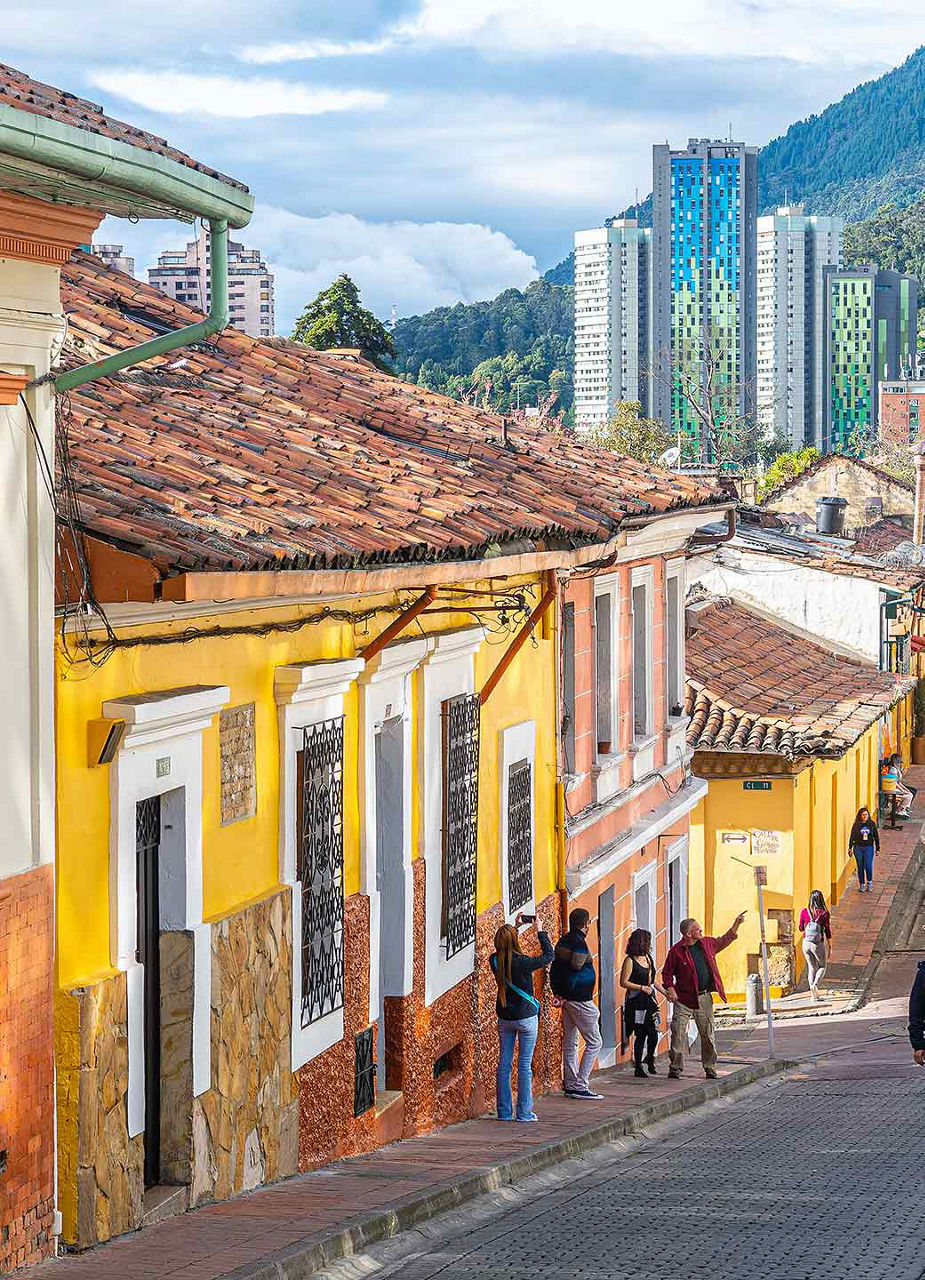 Skyscrapers meet colorful little houses with warped roofs, street art and portraits of the highly revered sculptor and painter Fernando Botero: Bogotá is both a modern metropolis and ground steeped in history. A contrast that is reflected in every step through the streets of the Colombian capital. We present you the highlights of Bogotá.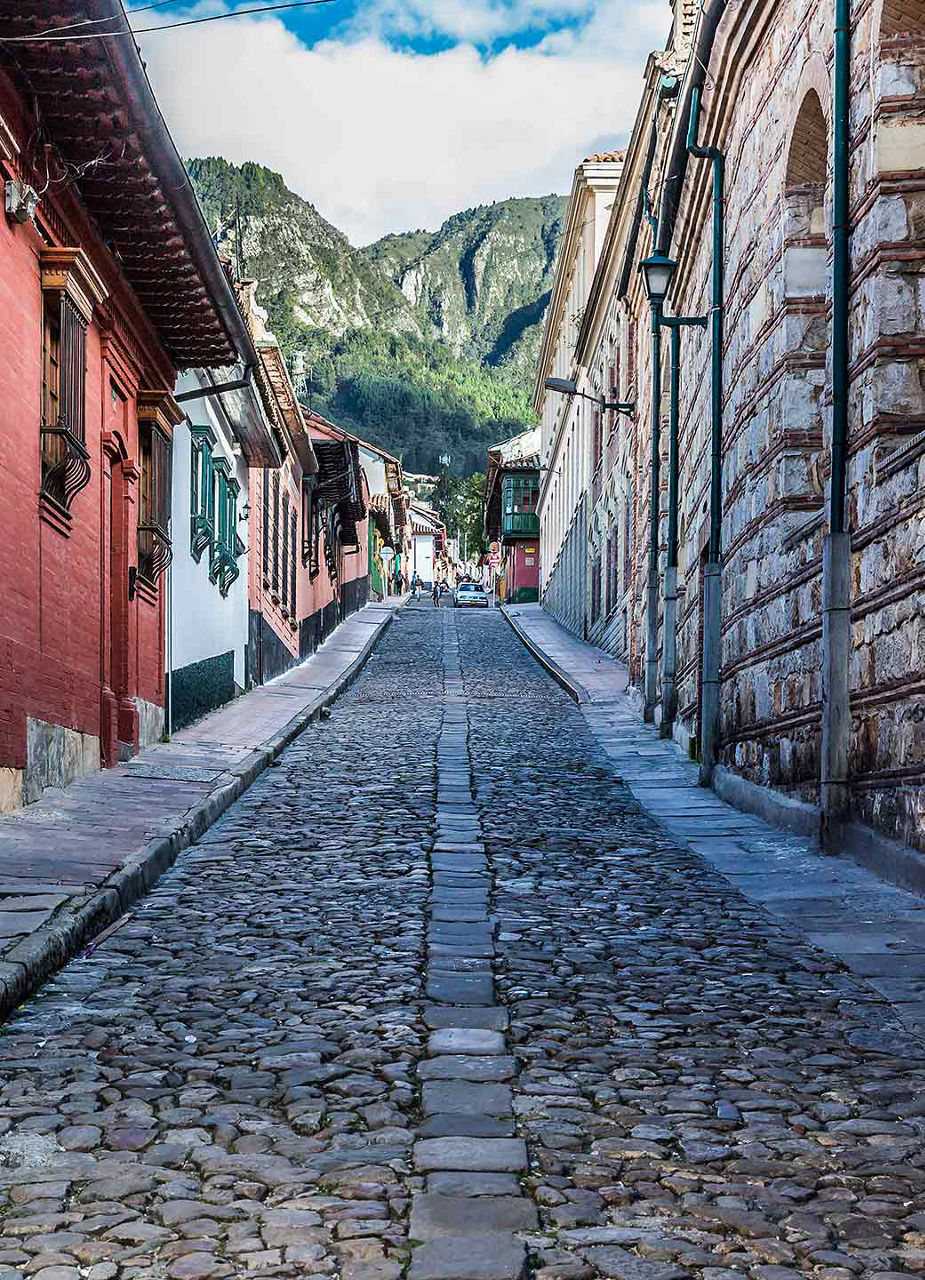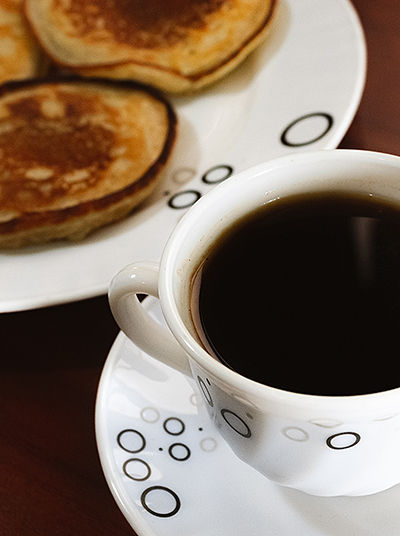 The Cultural Heart of the City
In the colorful and lively alleys of the old town "La Candelaria" there is the concentrated load of Colombia to discover. How could you get closer to Colombian culture than by getting acquainted with its culinary specialties? The café "Casa Galería" stands out not only with its squeaky yellow house facade and purple window frames, but also with its corn cakes and cake variations, which taste especially good in the ambience of ornate iron tables in the courtyard. For the optimal vacation feeling, a cup of Colombian coffee is, of course, a must.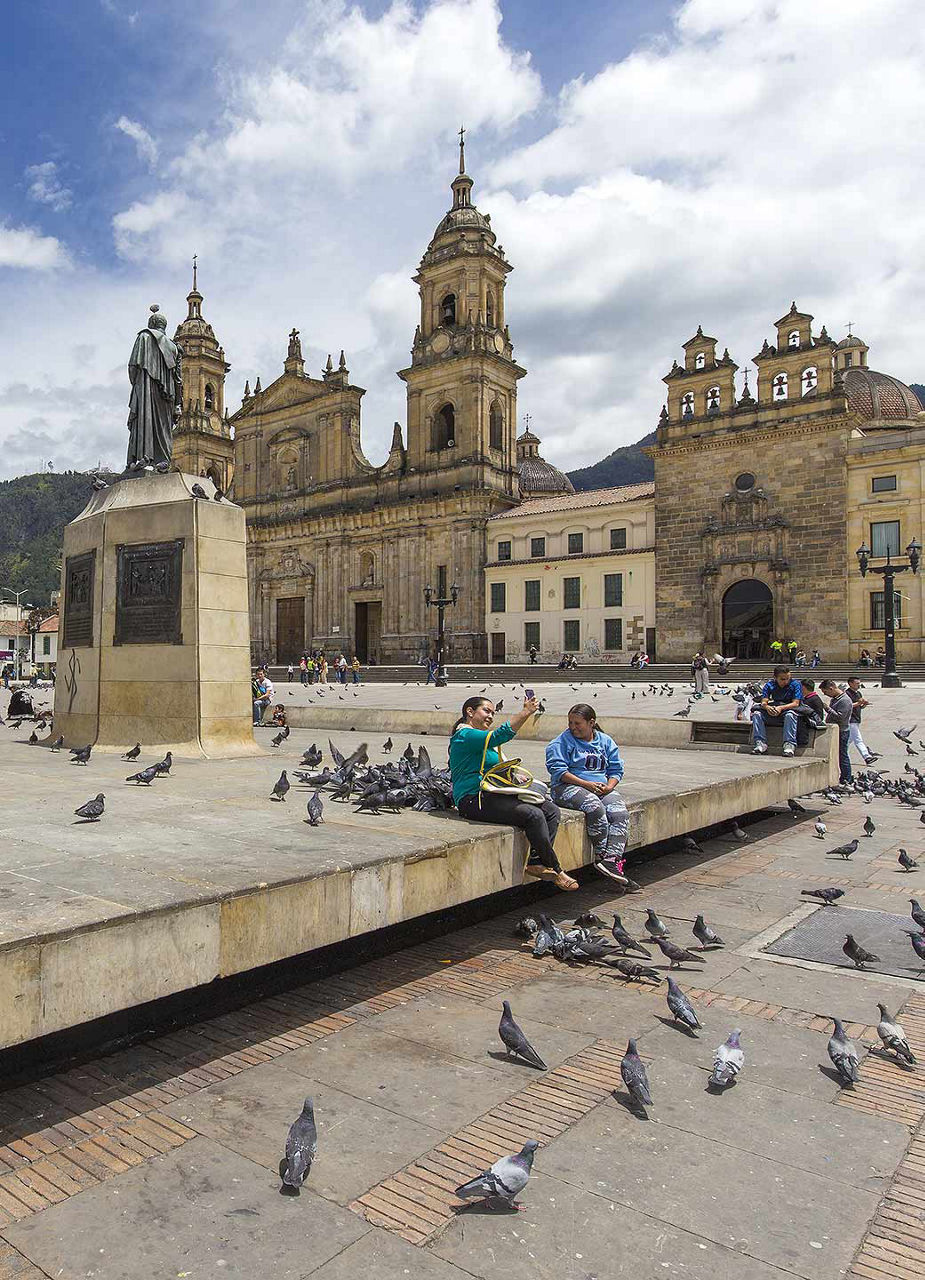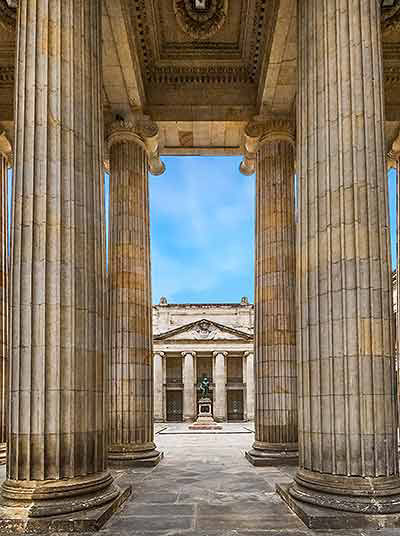 A Place to Stay
In the immediate vicinity of the café is one of the city's special sights: the over 13,000 square meter "Plaza de Bolívar" with monumental buildings all around. From north to south and west to east, there is plenty of architectural art to marvel at: the square-futuristic "Palace of Justice," the National Capitol with its massive stone columns, the "Catedral Primada de Colombia," which towers over everything with its two towers, and the sunny yellow City Hall. Just pick a staircase, take a seat on the steps and pause for a moment. Better still a few moments more.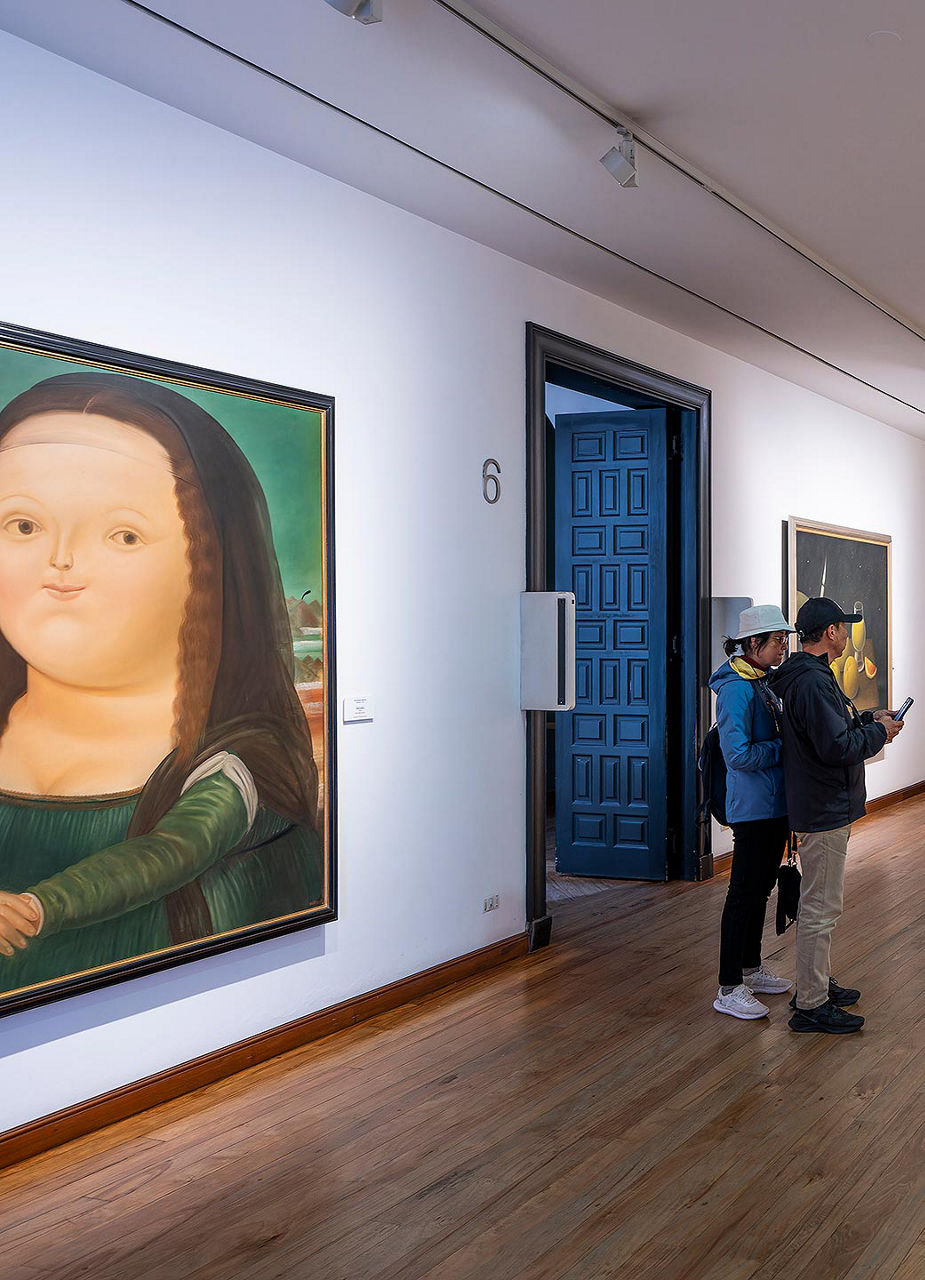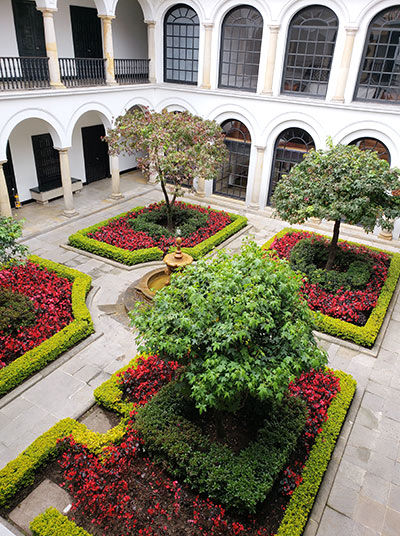 Lush Everywhere
Fernando Botero began drawing at the age of twelve. Today, the Colombian painter and sculptor is considered an exceptional talent and one of the most important artists in South America. Everything that comes before his eyes he paints excessively, well, thickly, but without denunciation. In the "Museo Botero", which is only a few minutes walk from the "Plaza de Bolívar", you can follow the development of his creative work and look at many chubby sculptures. Special highlight: Leonardo da Vinci's Mona Lisa, but with a few kilos more on the ribs. Best of all, admission is free.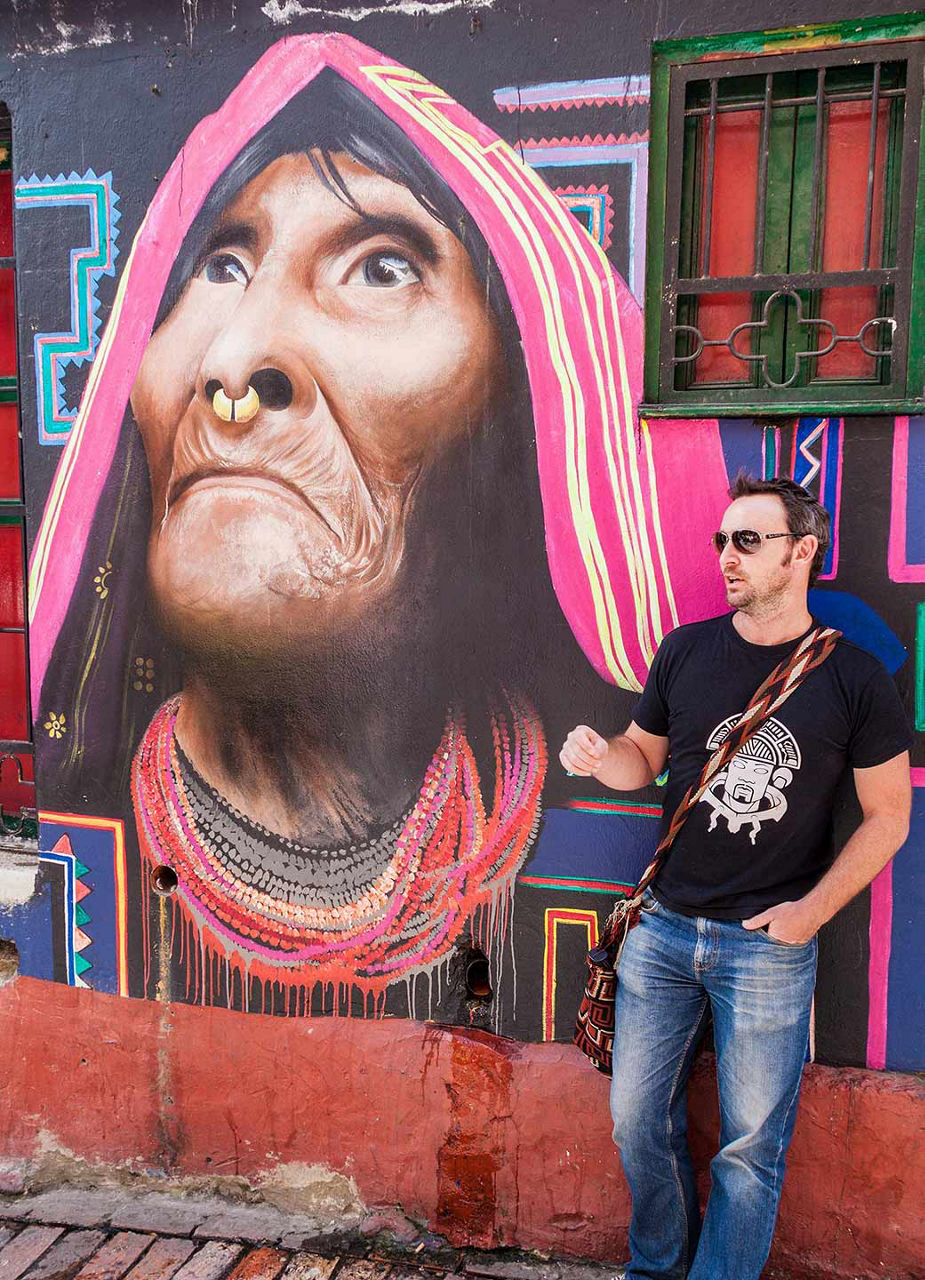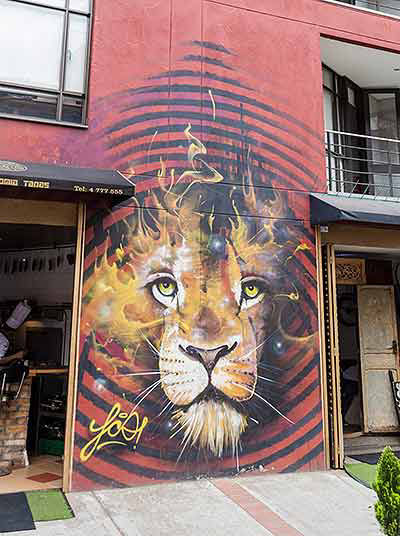 The Talking Walls
"La Candelaria" is not only one of the best preserved historic old towns in South America, the streets here are also full of garish graffiti. Whether house cat, lion, or human heads - on a guided graffiti tour you will get to know and interpret the artistic sights on the walls of the old town. And that's not all: in a pleasantly playful way, you'll also learn something about the life stories of Colombian artists that would otherwise have remained hidden.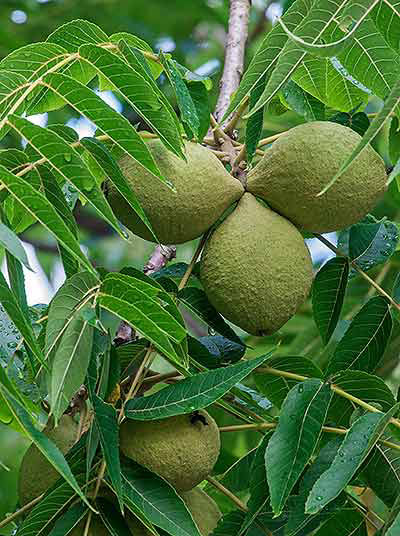 Science and Wonder
Did you know that the walnut is Bogotá's tree? More precisely, the "Juglans neotropica", which grows only in Colombia, Ecuador and Peru and belongs to the endangered species. In the Botanical Garden "José Celestino Mutis", just a few minutes from Colombia's capital, you can examine the nut and relax on paths between wax palms, carnations or lily ponds. But that is not the garden's only purpose. It sees itself as a knowledge and research center that is primarily concerned with the various ecosystems and their threats. In this way, much more than the nut is to be protected.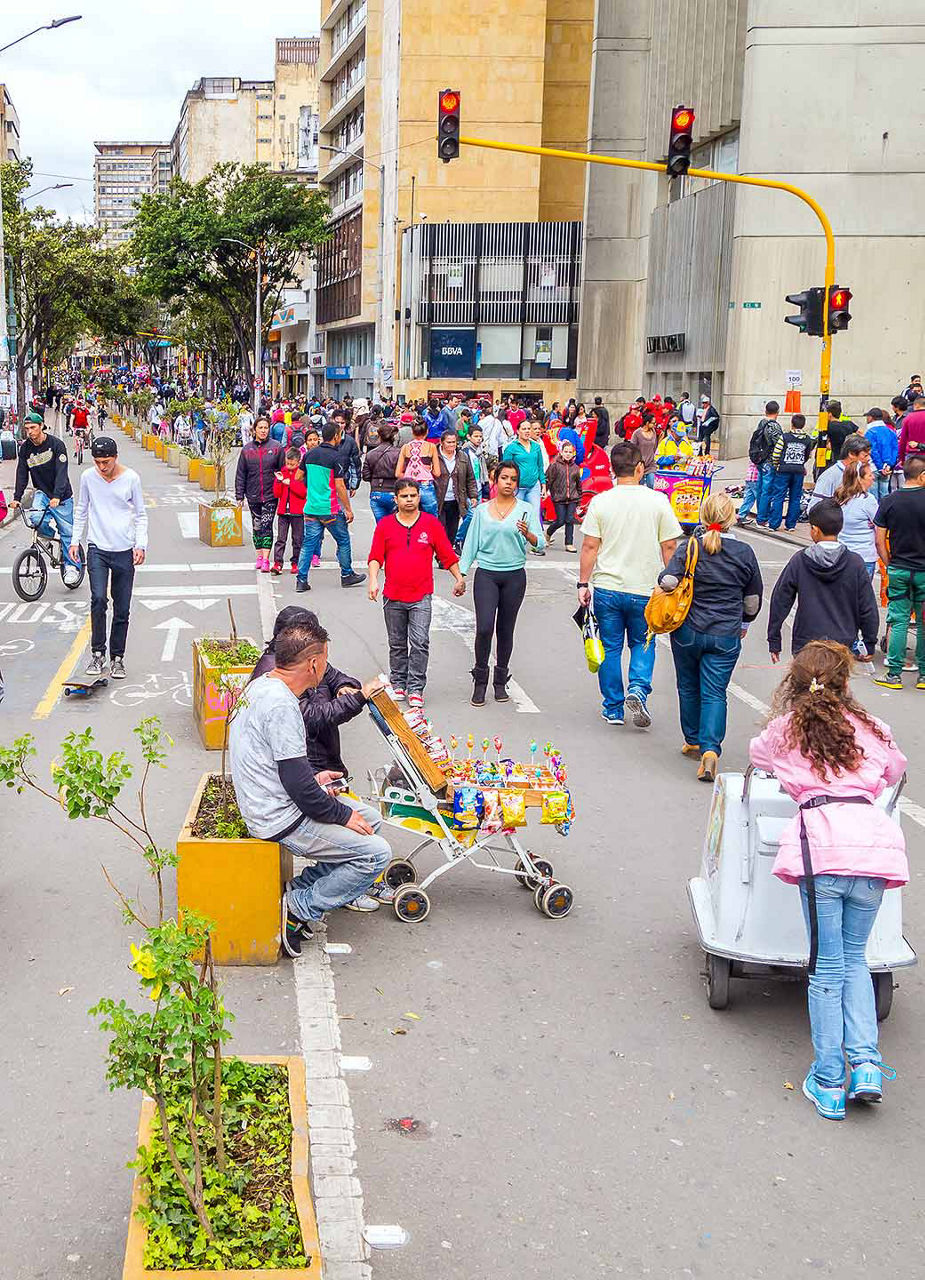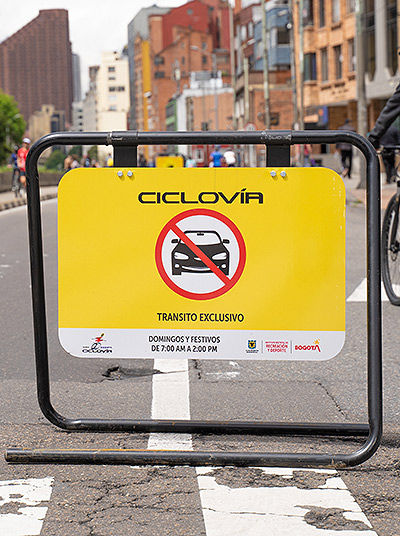 Advanced Locomotion
Since the end of the 1970s, every Sunday and every public holiday from morning until noon is called "Ciclovía. This is when the main roads in the capital Bogotá and other urban centers in Colombia such as Medellín and Cali are closed to cars and free for other means of transport. Sights and city life can then be explored in a car-free atmosphere - less noise, less exhaust fumes. Be creative in your choice of transportation. Classic bike, roller skates, skateboards, homemade soapbox runabouts or just your feet - everything is allowed to get to your destination.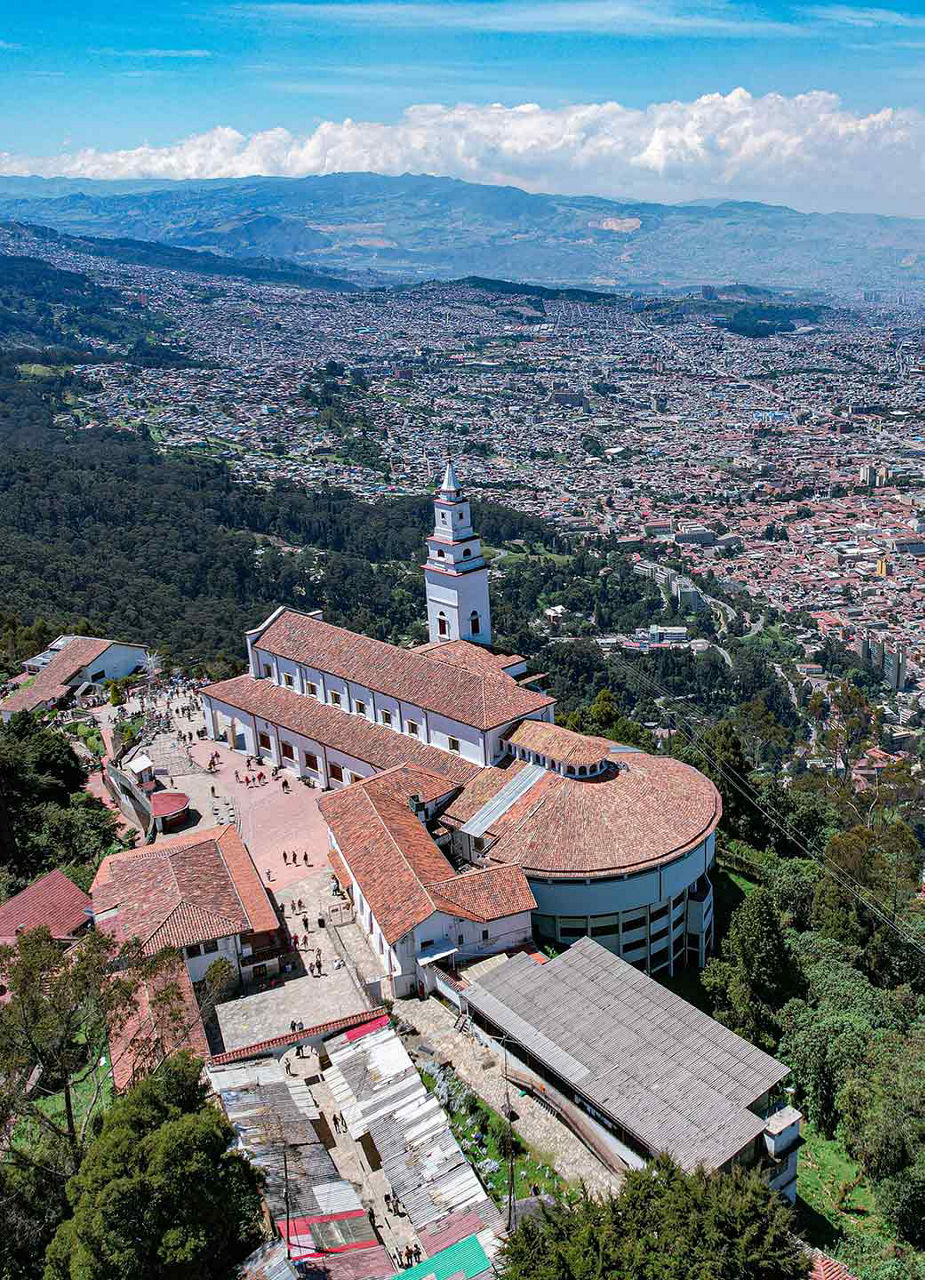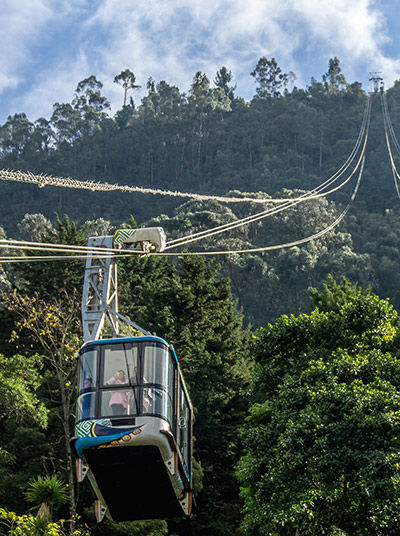 Best Views
No matter where you stand in Bogotá, its silhouette is visible from almost everywhere in the city: Monserrate Mountain is only a 20-minute drive from the center, and you can climb to the top either on foot or by cable car. From a bird's eye view, at an altitude of over 3,000 meters, the capital of Colombia presents itself from its most stately side. With this view, it is hardly surprising that a church was built on the mountain top as early as the beginning of the 17th century. The vernacular knows why: visitors should by no means lose faith when they let their gaze wander over the magnificent, man-made city.