Diving Facts
Dive shops within 50 km

Best time to travel

Recommended diving suit

Flight connections
Edelweiss recommendation
The coast of Bávaro, just 15 minutes by car from Punta Cana, is littered with diving schools and diving centres offering excursions that cater to their clients' preferences. Many of the dive sites are in shallow water and suitable for beginners. Most of the resorts across the island have house reefs and offer trial dives and introductory courses. A special highlight is the humpback whales that come to breed in Samaná Bay between December and April.
Top Diving Spots in the Dominican Republic
Igneri Caribe Taíno Underwater Museum
Set on the seabed between Playa Blanca and Playa Serena in Punta Cana, the Igneri Caribe Taíno Underwater Museum is a must-visit for divers interested in underwater photography. The subaquatic museum was created by award-winning sculptor Thimo Pimentel and consists of twenty sculptures that depict the country's indigenous heritage. This magical world is also a good place to snorkel.
El Acuario
Thanks to considerable reef restoration efforts by local organisations, El Acuario is one of the most interesting dive sites in the Punta Cana area, featuring an extraordinary diversity of species and coral. The site is ideal for beginners, who can look forward to seeing eagle rays, porcupine fish, filefish, grunts and parrotfish.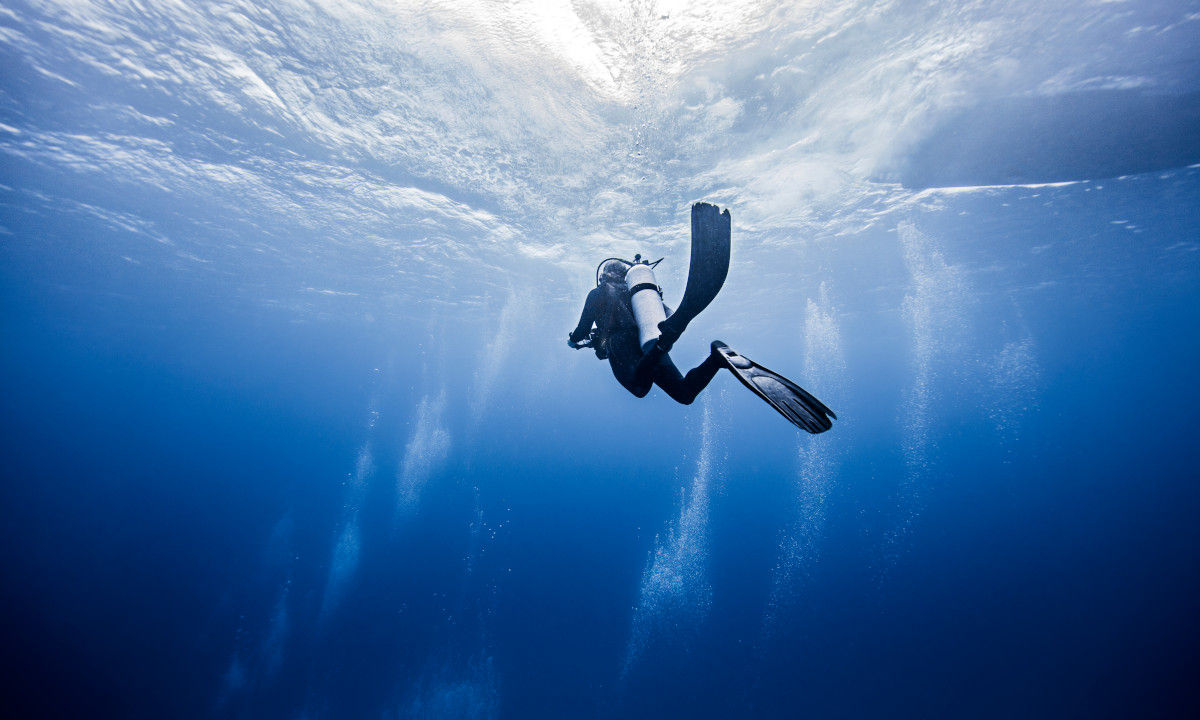 Wreck diving
Experienced and adventurous divers should not miss the chance to explore the remains of several sunken ships. The Astron was a 400-foot (120 m) cargo ship bound for Cuba which ran aground near Punta Cana during a storm. Due to strong currents, this subaquatic adventure is reserved for experienced divers only. The Enriquillo and Patricia are flat wrecks that are easy to reach from the coast of Punta Cana. They are also home to myriad species of fish, coral and other ocean dwellers. The Enriquillo was scuttled near Playa Blanca. Similar to the Astron, it is only recommended for experienced divers due to strong currents. The site attracts a wide range of turtle species that come to the coast to spawn. The Blue Vision Adventures diving centre and many other diving centres in Bávaro offer excursions to the various shipwrecks.
Snorkelling in Punta Rucia
A choice place for snorkellers, Punta Rucia is a 2.5-hour drive from Puerto Plata and a 30-minute boat ride from the tiny island of Cayo Arena. This tropical paradise offers scuba divers and snorkellers a marine world brimming with tropical fish. There are several boat tour operators, diving schools and B&Bs on the beach of Punta Rucia, including German-born René Thalheim's B&B (Los Corales). In addition, various diving schools offer day trips from Puerto Plata and Sosúa (a 30-minute drive further east), among them the Divecenter Merlin.
All skill levels at Three Rocks
A short boat trip from Sosúa (30 minutes by car from Puerto Plata), Three Rocks is a top diving spot teeming with tropical fish, small cleaner shrimp, rays and moray eels. Experienced divers will want to seize the opportunity to descend to the Coral Gardens at 80 feet (24 m). The PADI Five Star diving centres Merlin and Northern Coast Diving offer snorkelling and scuba diving day trips to Three Rocks.
Recommended diving schools
The following schools are the ideal choice for exciting diving lessons and trips:
This may interest you too...