Diving Facts
Dive shops within 50 km

Best time to travel

Recommended diving suit

Flight connection
Edelweiss recommendation
Tenerife is one of the most popular freediving destinations in Europe. Freediving is not chiefly about holding your breath under water; rather, it's about having control over your body and mind, and testing your limits. Founded by freediving world record holder Umberto Pelizzari, the Apnea Academy West Europe in La Caleta de Adeje offers technical and professional support, as well as all of the necessary infrastructure.
Top Diving Spots in Tenerife
Floating through ships
Wreck diving is a very special experience and a real highlight for divers. The waters off the coast of Tenerife are home to four wrecks waiting to be explored. The rusty iron parts of El Condesito, a former cargo ship that was transporting cement, lie at a depth of about 50 feet (15 m) in Arona and are teeming with marine life, including large scorpion fish, lizard fish, trumpet fish and stingrays. Shoals of fish like to loiter around the wreck, which attracts barracuda.
Exciting wrecks
The marine world of the coastal village of Puerto Colón, located in the Adeje municipality, boasts two wrecks, known as El Gemelos and consisting of a steel yacht and a fishing tug. Nowadays, the old parts serve as a habitat for various marine creatures, such as eagle rays. Scuttled in 2006 to form an artificial reef, the El Peñón wreck located in the Tabaiba neighbourhood of El Rosario is almost perfectly intact and awash with European pilchard and Atlantic mackerel. Divers are also very likely to spot parrotfish, trumpet fish and many other species of small fish looking for shelter at this site. The small fish attract predators, such as barracuda, rays, amberjacks and pollock, hunting for prey.
The El Meridian Wreck
El Meridian was one of the first whale watching boats in Tenerife. It sunk in the 1970s and was eventually towed out and sunk again near El Palm Mar, where it now lies on a sandy sea floor. Rays, angelsharks and parrotfish regularly saunter through the wreck. Due to the depth and strong currents, this dive is only suitable for experienced divers.
Paying a visit to morays, eels and the stone virgin
The Cueva de las Morenas (Moray Eel Cave) is situated on a basalt platform at a depth of 60 feet (18 m) in Los Cristianos in the south of Tenerife. The site is inhabited by three different types of moray: brown, black and fangtooth morays. From the platform, a vertical wall descends 100 feet (30 m) to where hundreds of garden eels live in burrows on the sea floor and poke their heads out. Experienced divers can dive down to 115 feet (35 m) and visit the Dolphin and the Virgin statues, which were built as a tribute to the French marine conservation pioneer Jacques Cousteau.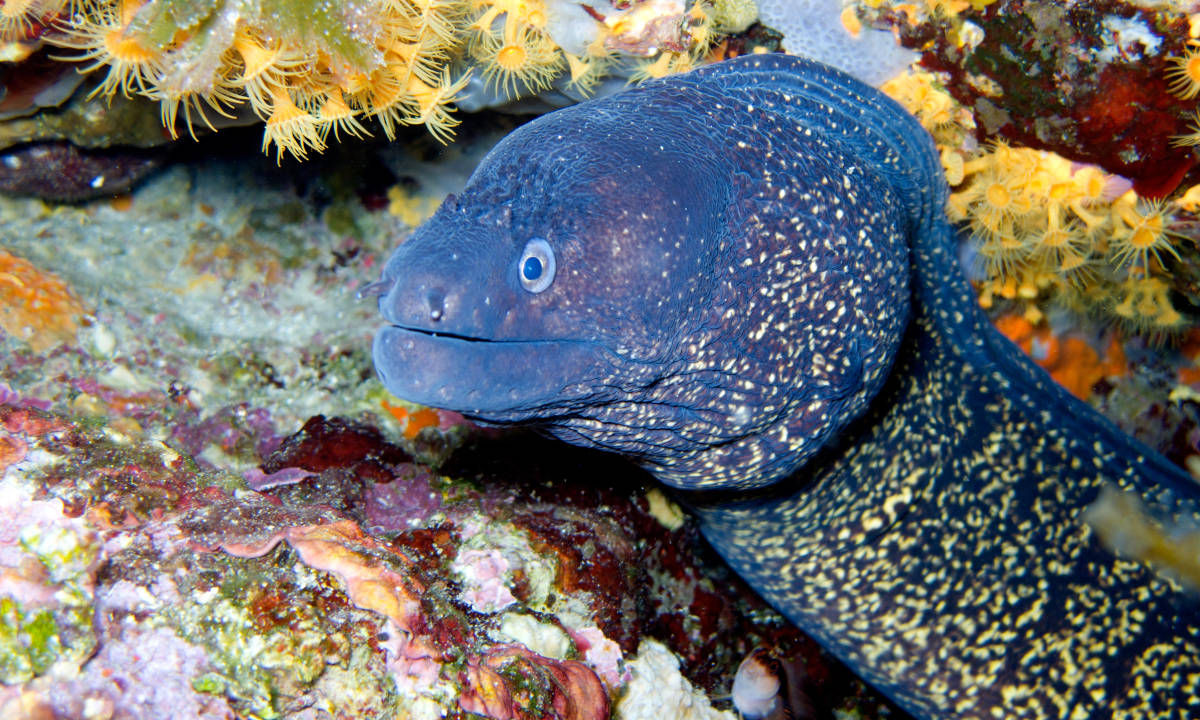 Whales in the waters between Tenerife and La Gomera
The rich diversity of marine life in the Canary Islands' waters is a result of the Canary Current. The Canary Current produces an upwelling of nutrient-rich water providing ideal conditions for a myriad of fish, mammals and invertebrates. Divers will enter the habitat of mantas, rays, moray eels, turtles and a host of gastropod and crab species. The waters separating La Gomera and Tenerife are quite the hotspot for whales and dolphins – especially long-finned pilot whales and sperm whales. Sharks are also resident in the waters of the Canary Islands, including angelsharks and hammerhead sharks.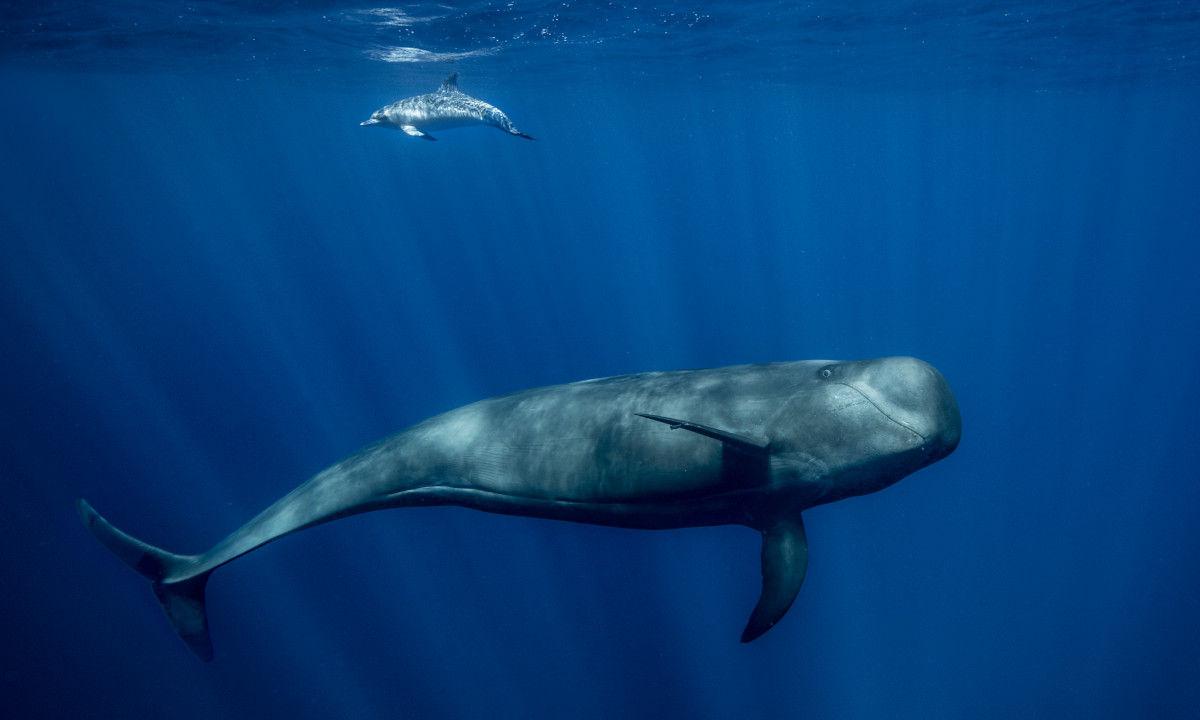 Recommended diving schools
The following schools are the ideal choice for exciting diving lessons and trips:
This may interest you too...