Holidays in Northern Europe
Fly to the far north with Edelweiss
Discover our destinations Bergen and Tromso in Norway as well as Reykjavik/ Keflavik in Iceland also in winter. Whether you want to marvel at the Northern Lights, experience the Norwegian fjords or the volcanoes of Iceland in winter light, a varied vacation is guaranteed.
Bergen - Norway's gateway to the fjords
In a sheltered bay in the southwest of Norway lies the charming city of Bergen. It is situated between beautiful fjords and Mountains and is rightly considered one of the most beautiful cities in Europe.
Bergen is the perfect starting point to discover the untouched beauty of the Norwegian fjords. The harsh climate and contrasting landscapes make the fjords of Norway an impressive experience, especially in winter. The mountains and the unique landscape around the city are perfect for skiing, cross-country skiing, sledding and winter excursions with the whole family.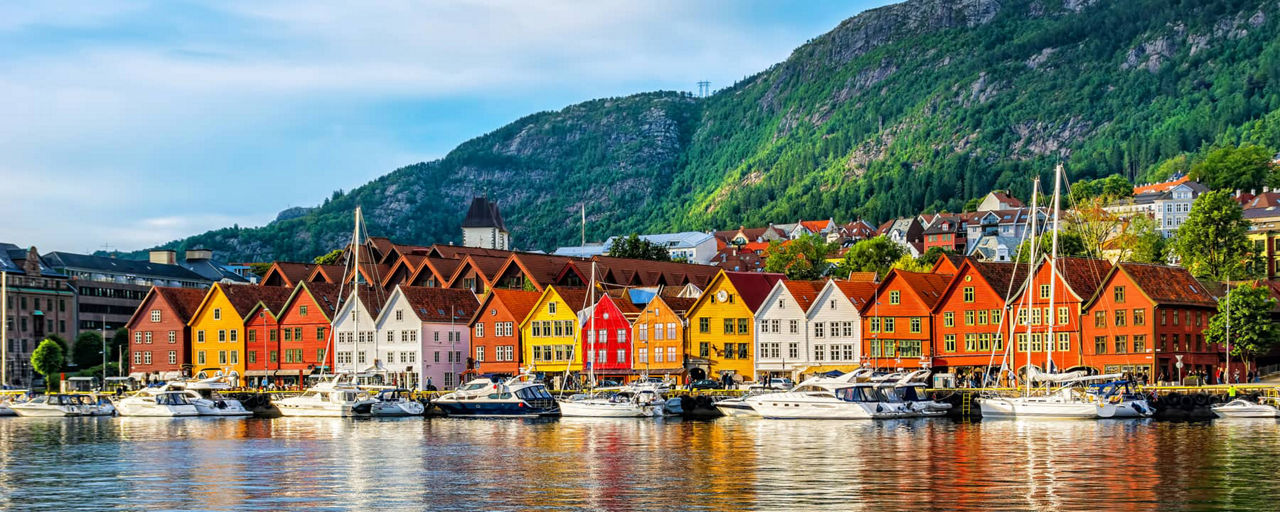 Tromso - the magical dance of the northern lights
The winter light in the far north of Scandinavia is unique. During the day, the daylight only shows for a short time, but during the polar nights you will experience a downright fantastic light show. Until the end of March you can admire the Northern Lights as they magically dance across the night sky. Steep mountains, deep fjords and the northern lights - what an experience!
How about a dog sled ride? The four-legged friends will gladly take you for a ride through the snowy wilderness. Dog sleds were once an important means of transportation, nowadays it is a fun winter activity for young and old.
Reykjavik / Keflavik - forces of nature in the middle of the Atlantic Ocean
The darkness of the Icelandic winter also has its advantages, because between September and April the chances are great to experience an impressive natural spectacle: the phenomenon of the Aurora Borealis, or the Northern Lights, as it is commonly called.
Besides fantastic nights, Iceland's winter awaits you with impressive glaciers with their deep blue ice caves, warm thermal springs and a nature that makes the heart of every outdoor lover beat faster.
Discover our holiday destinations in Northern Europe