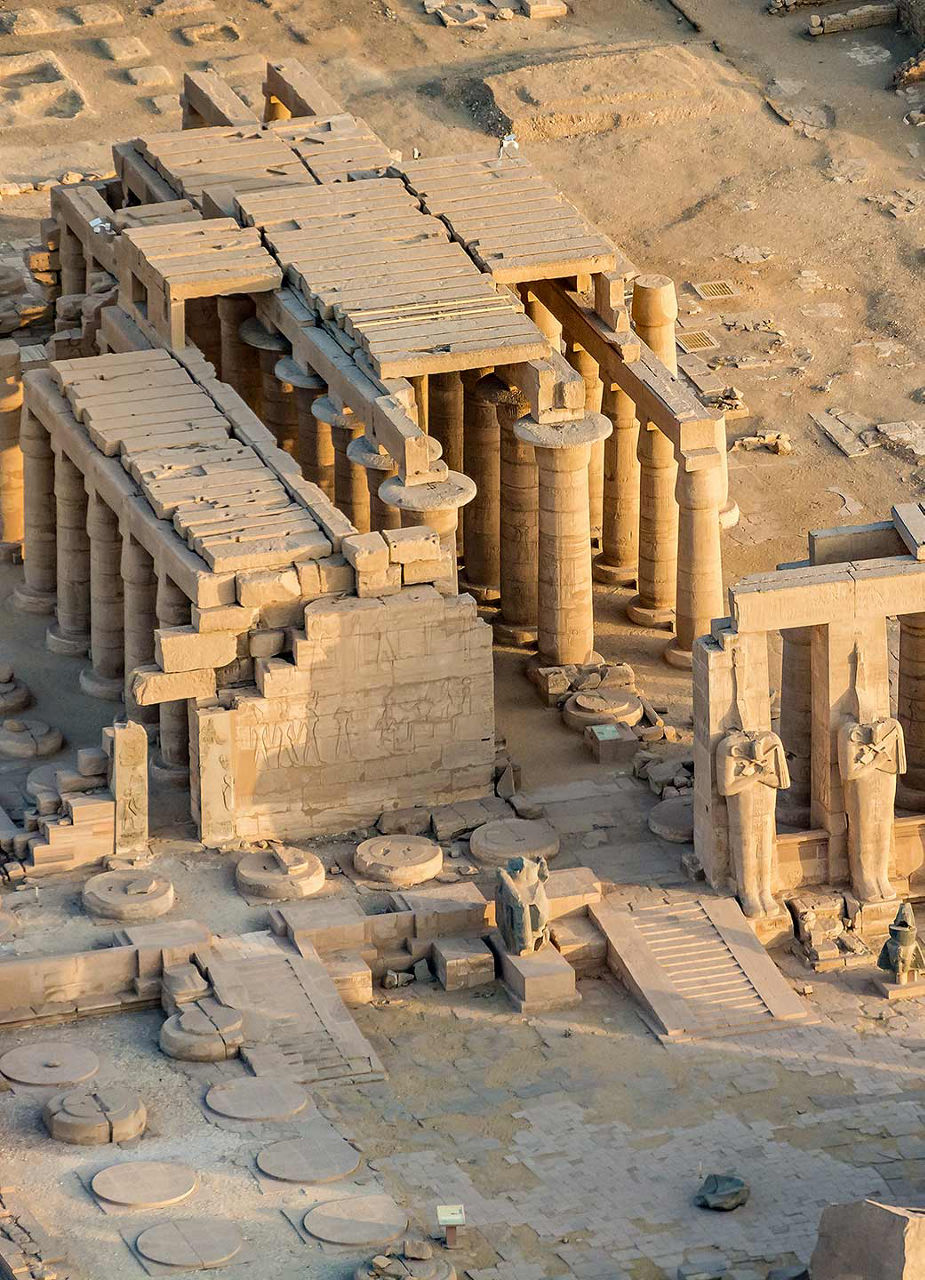 Get the Perfect Overview
Exceptional views of the great sights – and far away from the hustle and bustle? Admire the temples and landscapes of Luxor without the slightest disturbance during a hot air balloon ride.
The Giants Come to Life
Balloon rides at sunrise are particularly popular – for two reasons: the refreshing morning coolness and, of course, the breathtaking light shining on the mountains, villages, and temples. It is still dawn as you cross the Nile towards the launch site on the western bank. Many of the operators serve a small breakfast while the colourful giants are being filled with hot air in preparation for them to gently rise up into the sky. It is a truly magnificent sight! Then it is time to climb in and begin your flight over the 'world's largest open-air museum', as Luxor proudly calls itself, in the first rays of sunlight.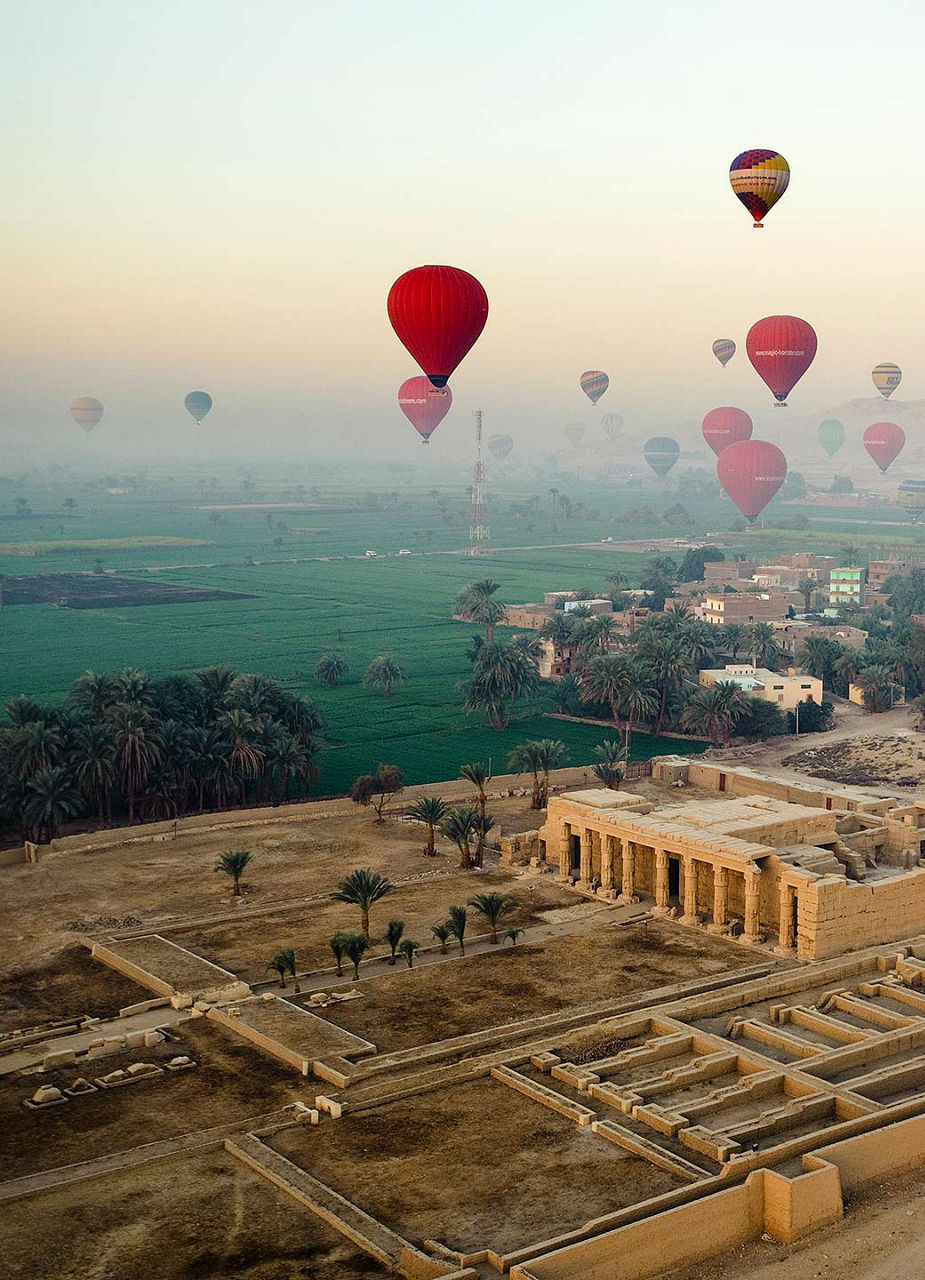 Old Splendour – Freshly Restored
You will be able to see the latest attraction below you on the eastern bank of the Nile just as soon as you take off. Having lain forgotten and partially buried for millennia, the 'Avenue of the Sphinxes' was reopened in 2021. More than 1300 freshly restored monuments line the splendid ancient avenue that runs parallel to the river, connecting the two great temples of Luxor. At nearly three kilometres in length, it is even impressive from a bird's eye view. From above, the avenue looks like a giant zip or a stone necklace and was once the site of the annual Opet festival, a royal celebration of fertility.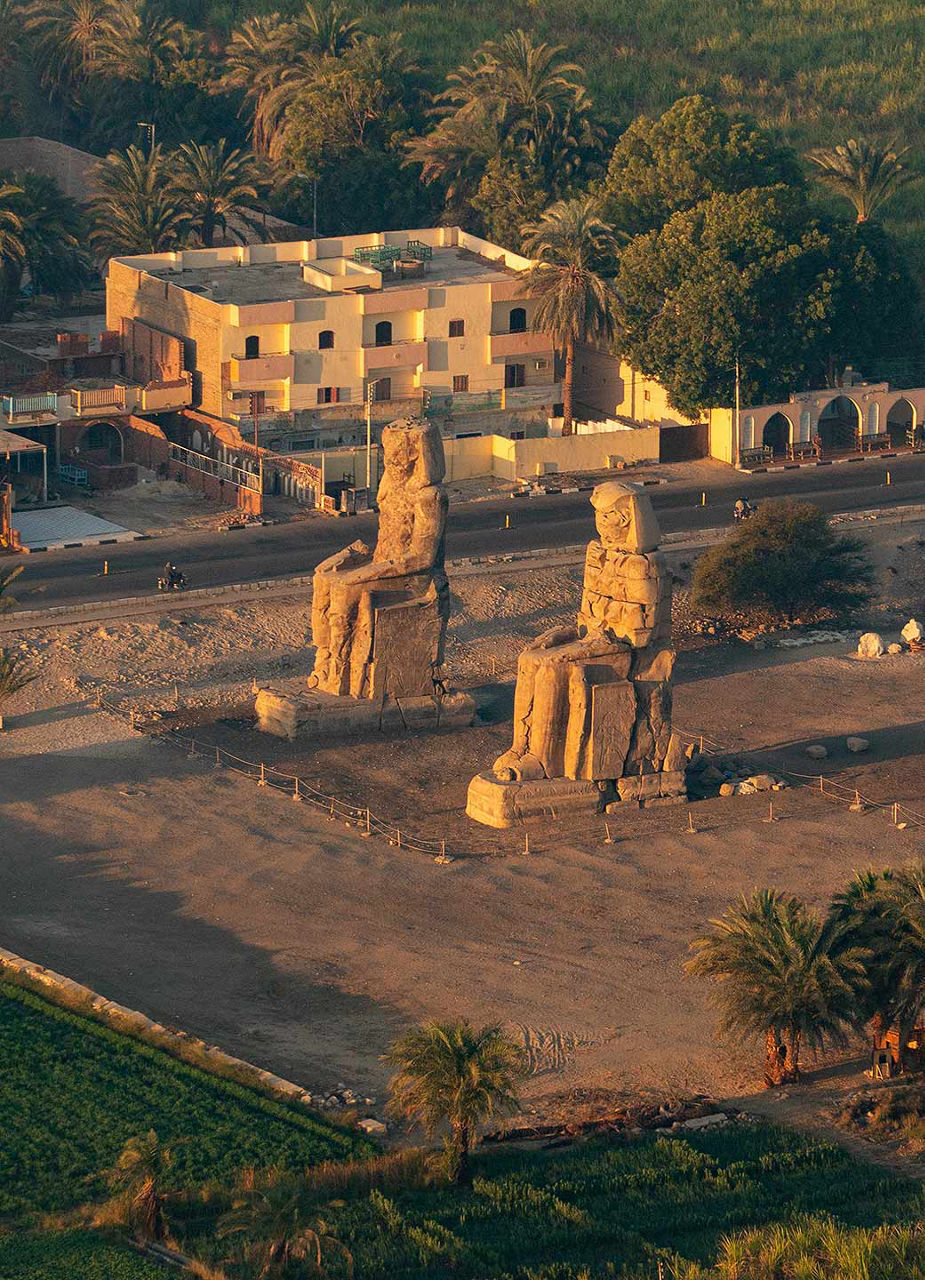 Colossal Views
The Karnak Temple and the Temple of Luxor are both on the banks of the Nile in the city centre. Partially shaded by the porticoes and palm trees, the latter's floor mosaics are clearly visible from the balloon. A little further downriver, you may catch a glimpse of the sacred lake at the Karnak Temple before continuing westwards, past villages, sugar cane and mint fields, towards the desert. Can you see the Memnon Colossi down below? The enormous statues mark the road to the Valley of the Kings that the balloon is heading towards, as the city gradually shrinks behind you. Soon, you will be floating above the edge of the green line of vegetation, with the mountains straight ahead.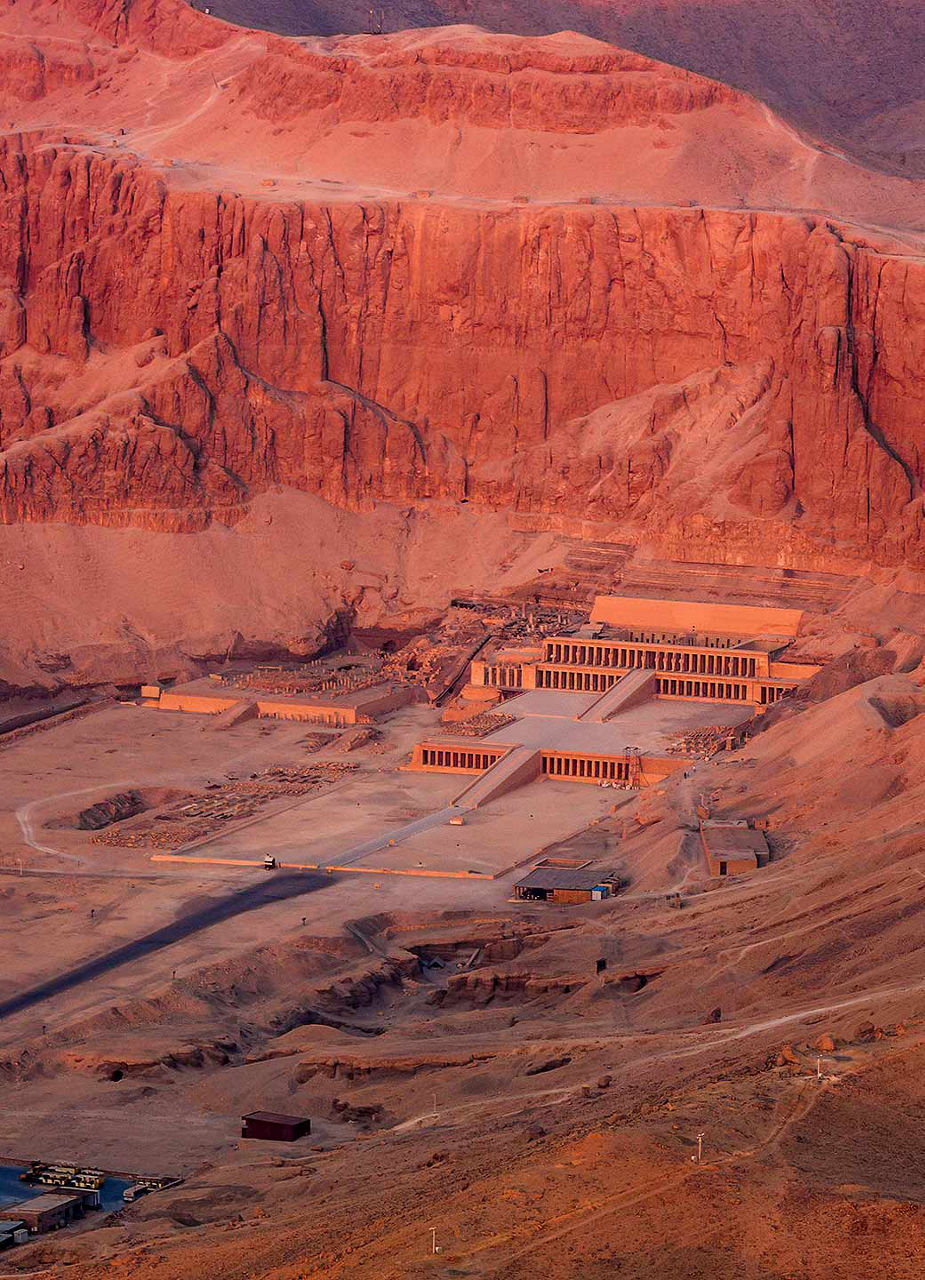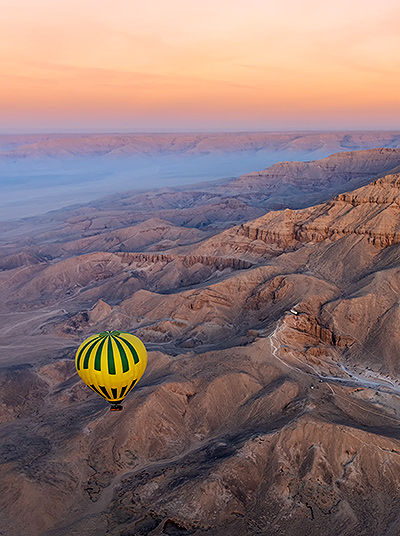 Oriental Light Show
The Valley of the Kings lies in the morning light as if it were aglow. The sunlight climbs up the already reddish cliffs, making the mountains seemingly glow. But the undisputed highlight of the balloon ride remains the mortuary temple of Hatshepsut. It lies majestically in the valley basin, its pillars, stairs, and terraces creating a spectacular play of light and shadow. No wonder, since the temple was built especially for this mood of light. The pharaoh took care to ensure that only the light of sunrise would reach the innermost halls, making sunrise the perfect time to get a close-up look at the 'open-air museum's' attractions.