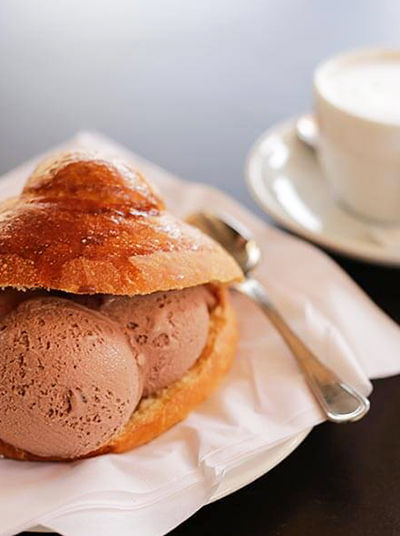 The Fish Market
The historic fish market is the best place to immerse yourself in traditional Sicilian life - early in the morning. The fishermen are selling their own catch of the day. No wonder the place is so popular with locals (and visitors). A must for every visit to Catania! Keep in mind that around noon the magic is already over. After that it's time for a drink in the bars around the square or a Sicilian breakfast, like a traditional coffee served alongside a brioche catanesi (brioche with ice cream). Simply delicious!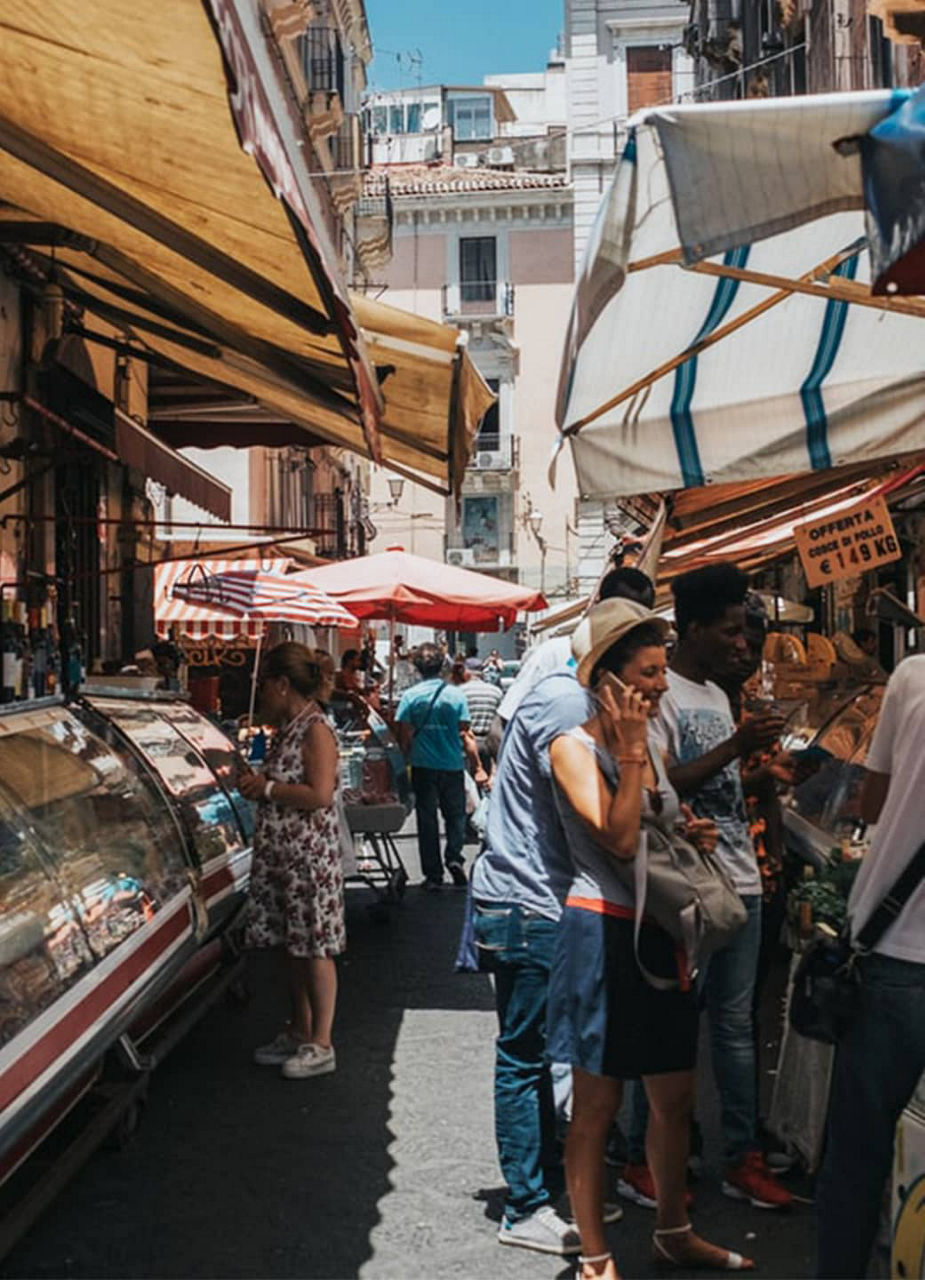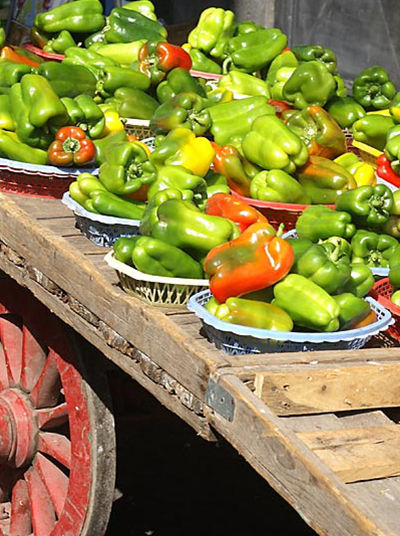 The Fera 'o Luni Market
The "Monday market" with its lively Sicilian atmosphere is no longer an insider tip. Despite its name it takes place every day except on Sundays. The stalls (and visitors) are tightly packed, protected from the scorching heat by large canopies. There, you'll find the best mix of clothes, accessories, and jewellery as well as fresh fruit, vegetables, and cheese. It closes at 1pm. Don't worry, afterwards it's time for a typical coffee or drink in one of the surrounding cafes and bars anyway.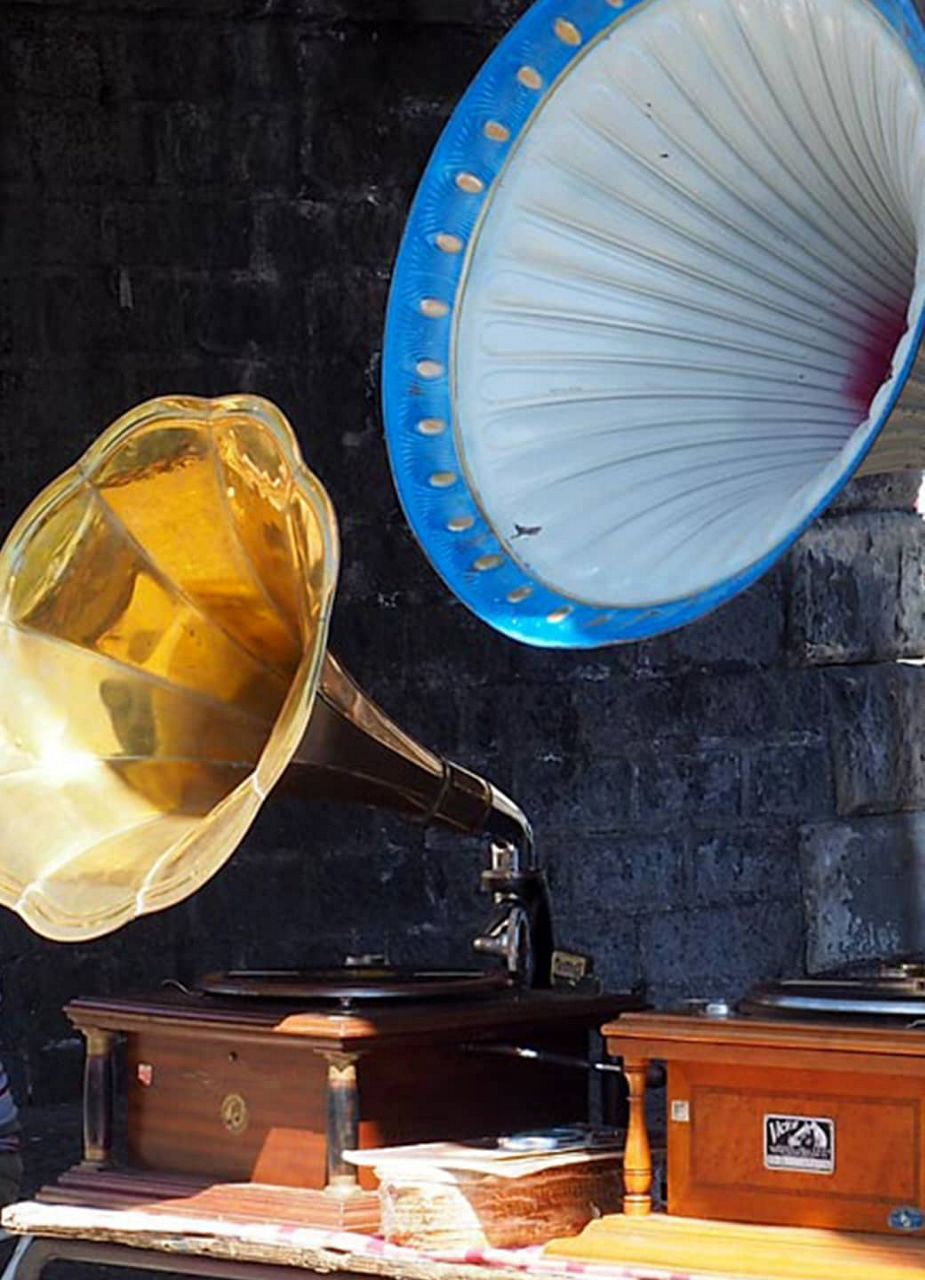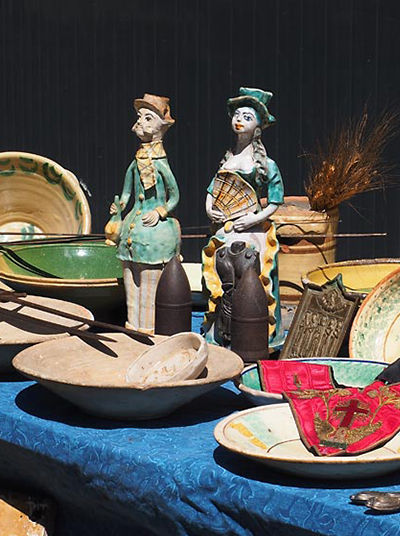 The Flea Market
Every Sunday morning the Mercatino della Pulci, which is set behind the fish halls, offers used - necessary and unnecessary - items. You'll find furniture, porcelain, jewellery, plates, and local handicrafts such as the famous ceramic heads, Testa di Moro. The market presents itself as a good opportunity for holidaymakers to grab a unique souvenir of Catania.