Discover the Cape Verde Islands Sal and Boa Vista
Geographically, the nine islands of Cape Verde together with Madeira, the Azores and the Canary Islands belong to Macaronesia, which means islands of bliss. We are happy that you can discover all these island groups with us - Boa Vista has been added as the newest destination.
Sal - lots of sunshine for water sports enthusiasts
Sal Island owes its name to the salt industry that flourished here between the 18th and the mid-twentieth century. With its beautiful white sand beaches, pleasantly warm waters and beautiful coral reefs, it offers unique conditions for divers, snorkelers and all surfers.
Despite its volcanic origin, the island is flat and resembles the surface of the moon. It has a warm, tropical dry climate. Besides the paradisiacal beaches, excursions to Murdeira Bay, Rabo de Junco, Joaquim Petinha Bay, Buracona, Ponta Preta as well as the Cave of Love (Gruta do Amor) are worthwhile.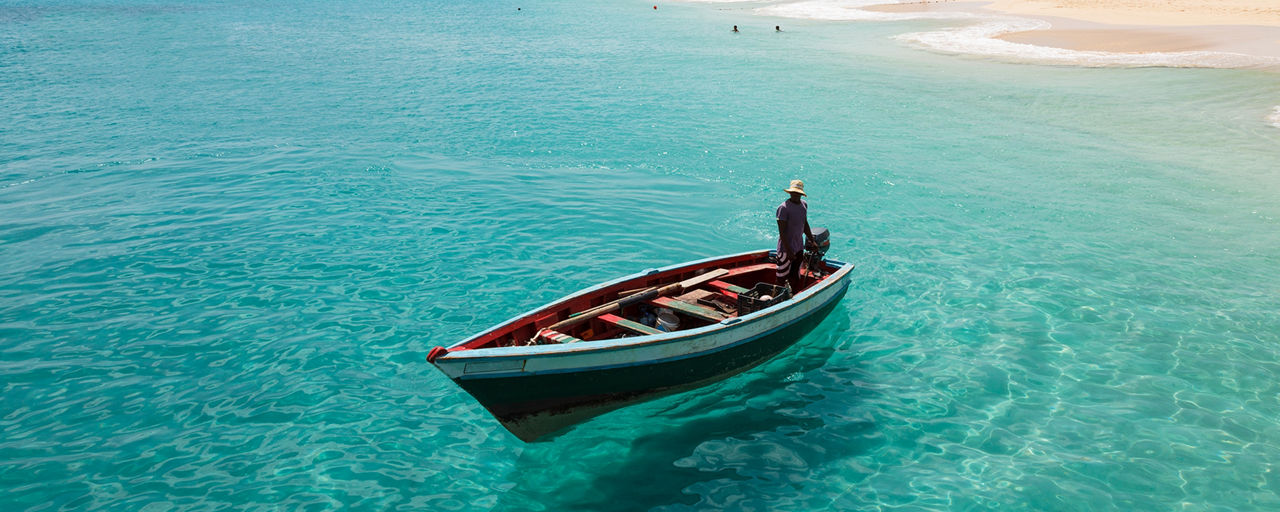 Boa Vista - an oasis in the middle of the Atlantic Ocean
Boa Vista is a bit quieter than Sal and is known by many as the dune island. Dunes and oases, palm trees and miles of dream beaches make up Boa Vista's charm. Due to the warm trade winds, water sports are also very popular here.
The desert of Viana, the fishing village of Spinguera and the plain of Campo da Serra are, besides the beaches of Santa Mónica and Ervatão, the most worth seeing places of the island. And listen to the "Morna", the longing music of Cape Verde, which is heard in many places from late afternoon.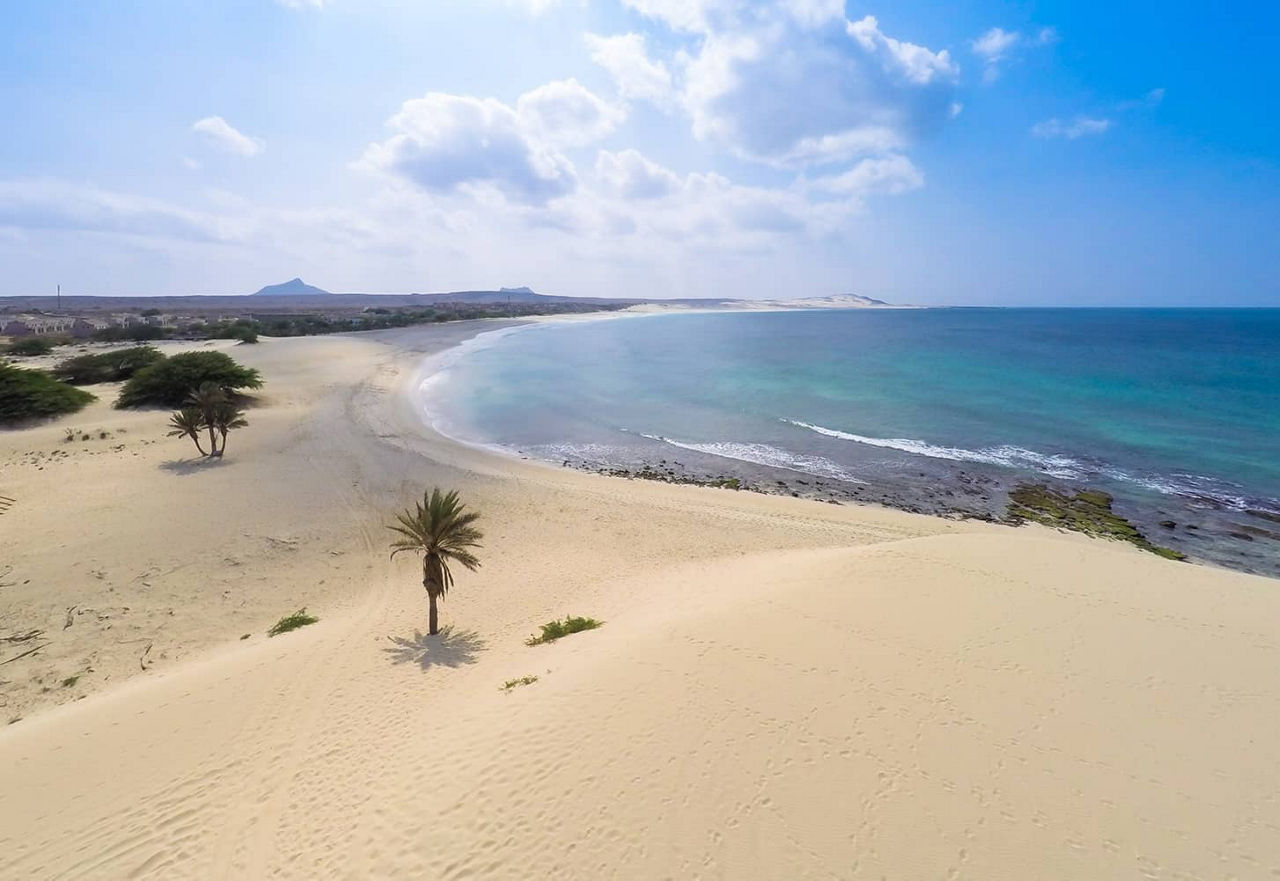 Discover our holiday destinations in Cape Verde