Surrounded by the Atlantic, yet not far off the west coast of Africa, lies the third largest of the Cape Verde islands: Boa Vista. The island's just over 630 square kilometres hold exactly what its name promises: good views no matter where you look. A bizarre shipwreck, a historic chimney, and paradisiacal sandy beaches – let us take you on a journey to discover Boa Vista's best postcard motifs.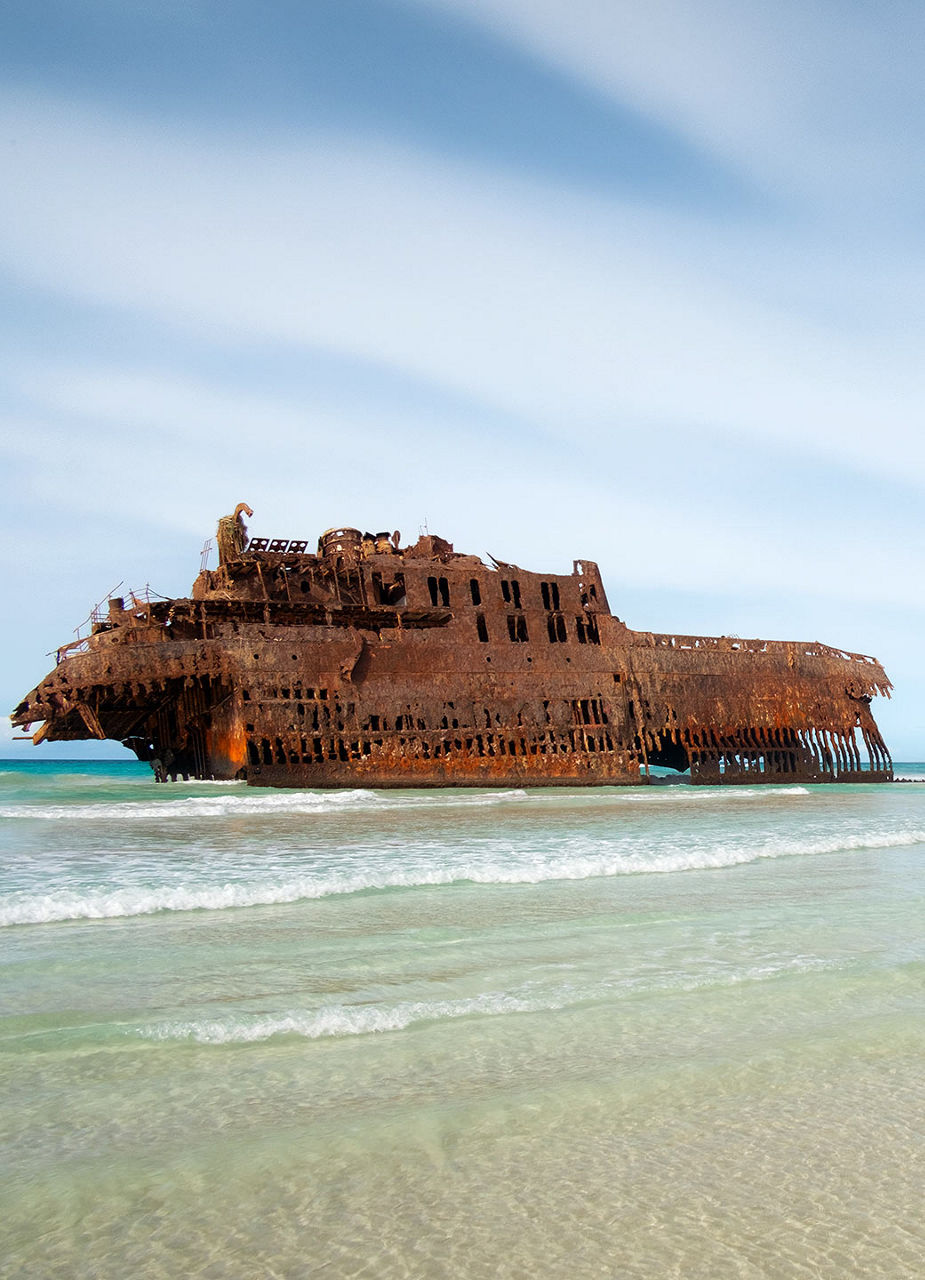 Shipwrecks and Church Bells
'Praia da Atalanta' boasts white powdery sand and a picture-book sea: shimmering turquoise, warm, with foaming white waves. Yet this beach, that is half an hour's drive from Sal Rei, is far from ordinary. It is the site where the cargo ship 'Santa Maria' ran aground more than 50 years ago – and it can still be seen rusting away today. From flour to olives and wine: the ship once held more than 1,000 tonnes of cargo. The most unusual cargo was probably four church bells for the Cathedral of Brasília that spent three years on the sea floor before they could be raised again.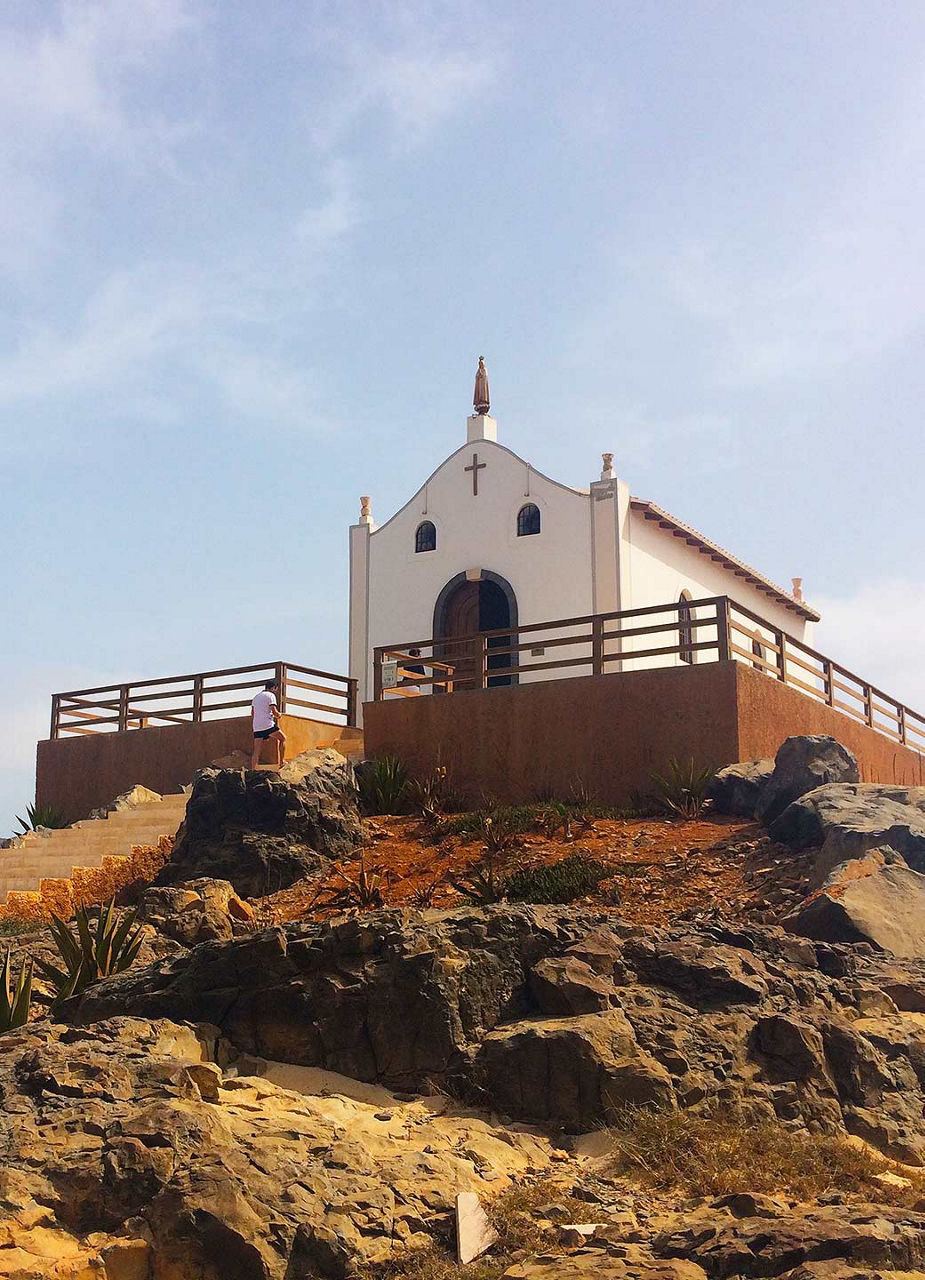 Chapel in Nirvana
When you leave the capital of Sal Rei, it is no more than a 20-minute walk before you leave civilization behind you on Boa Vista. And then, in the middle of nowhere, you come across something you probably would not have expected there: a small chapel. The foundation stone for 'Our Lady of Fatima' was laid in the early 1920s. Today, a more modern version of the original stone chapel can be seen on a small rise and, with its white facade, it contrasts with red sand, black rocks and the Atlantic Ocean that you can hear loudly crashing onto the coastline.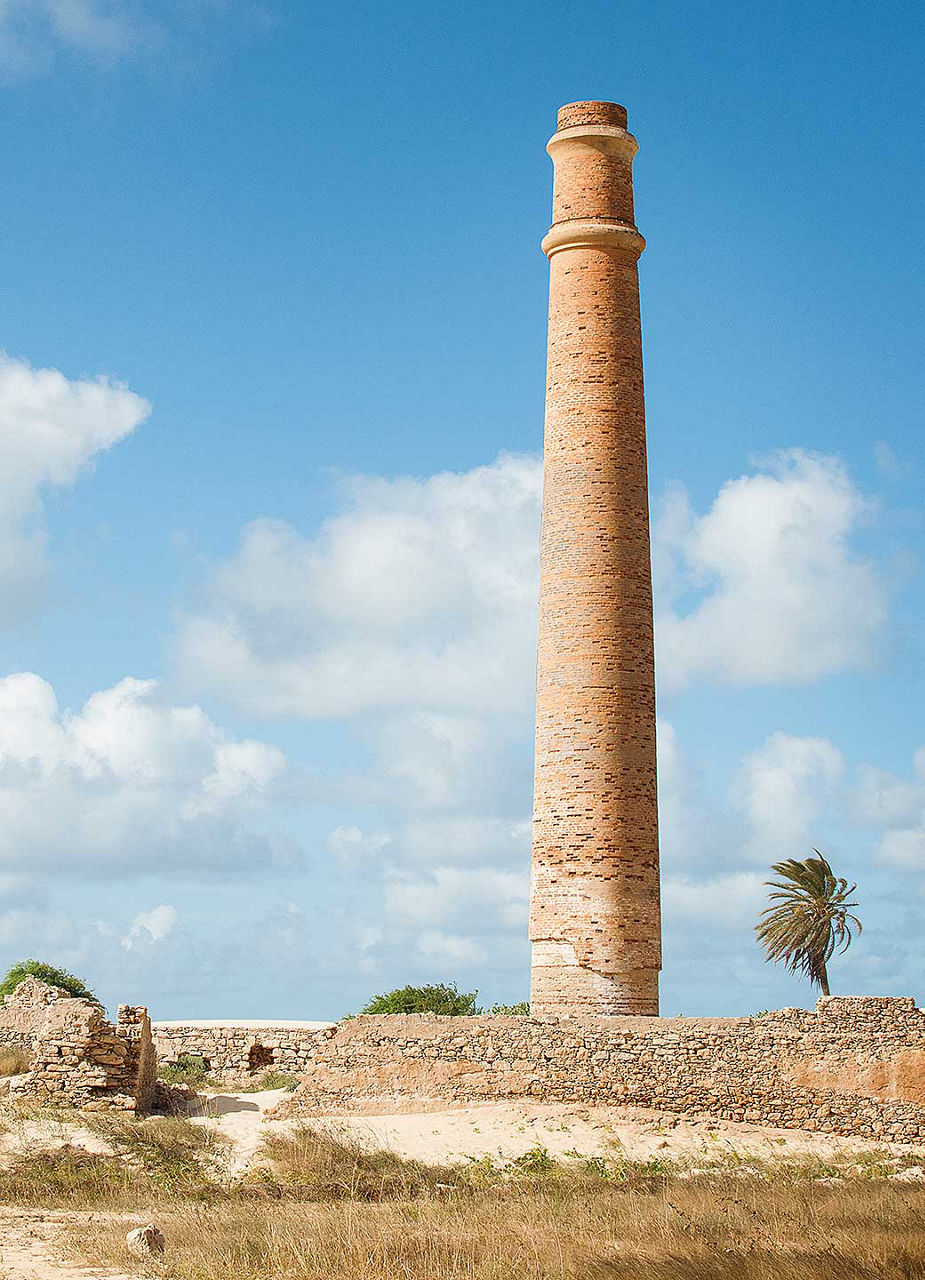 A Chimney in the Dunes
It is the only remnant from a time when the natural landscape around the 'Dunas des Chaves' – about half an hour's walk from the former capital Rabil – was shaped by a completely different image: a brick factory. The remaining chimney is considered among Boa Vista's landmarks. At its base, you can still find very few stone foundations in the sand. If you set off in search of the postcard motif, you will be able to feel the historic aura that surrounds the place to this day over a glass of cool Strela beer at the stylish 'Perola D'Chaves'.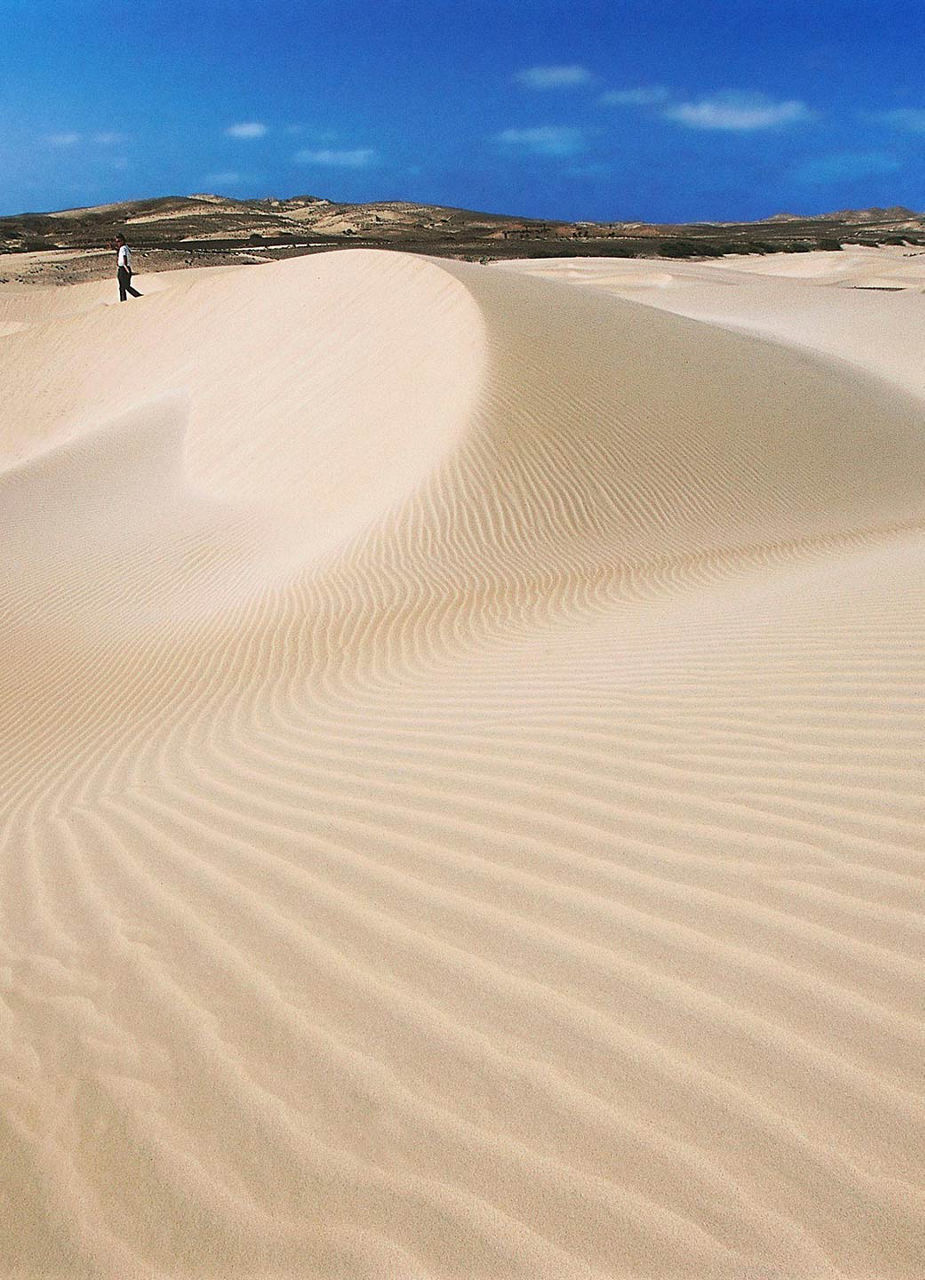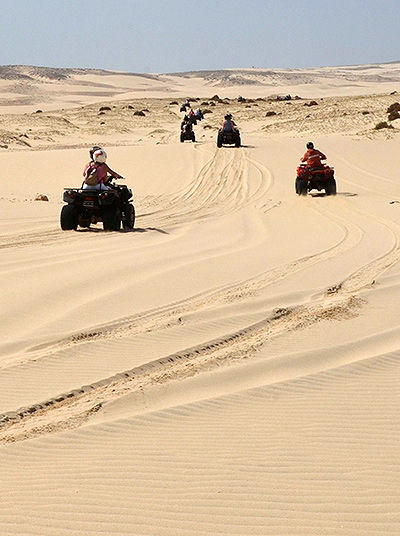 Desert or Mars?
There is a miniature desert in the northwest of the island, just a few minutes' drive from Rabil. The 'Deserto de Viana' is just a few kilometres long, but it is nothing short of idyllic and beautiful, even compared to its big sister, the Sahara. Take a guided quad or jeep tour and allow the desert experts to show you the best spots for sand surfing. But beware, remember to give yourself a pinch every now and then! After all, as with any desert: blink once and you might think you've ended up on Mars.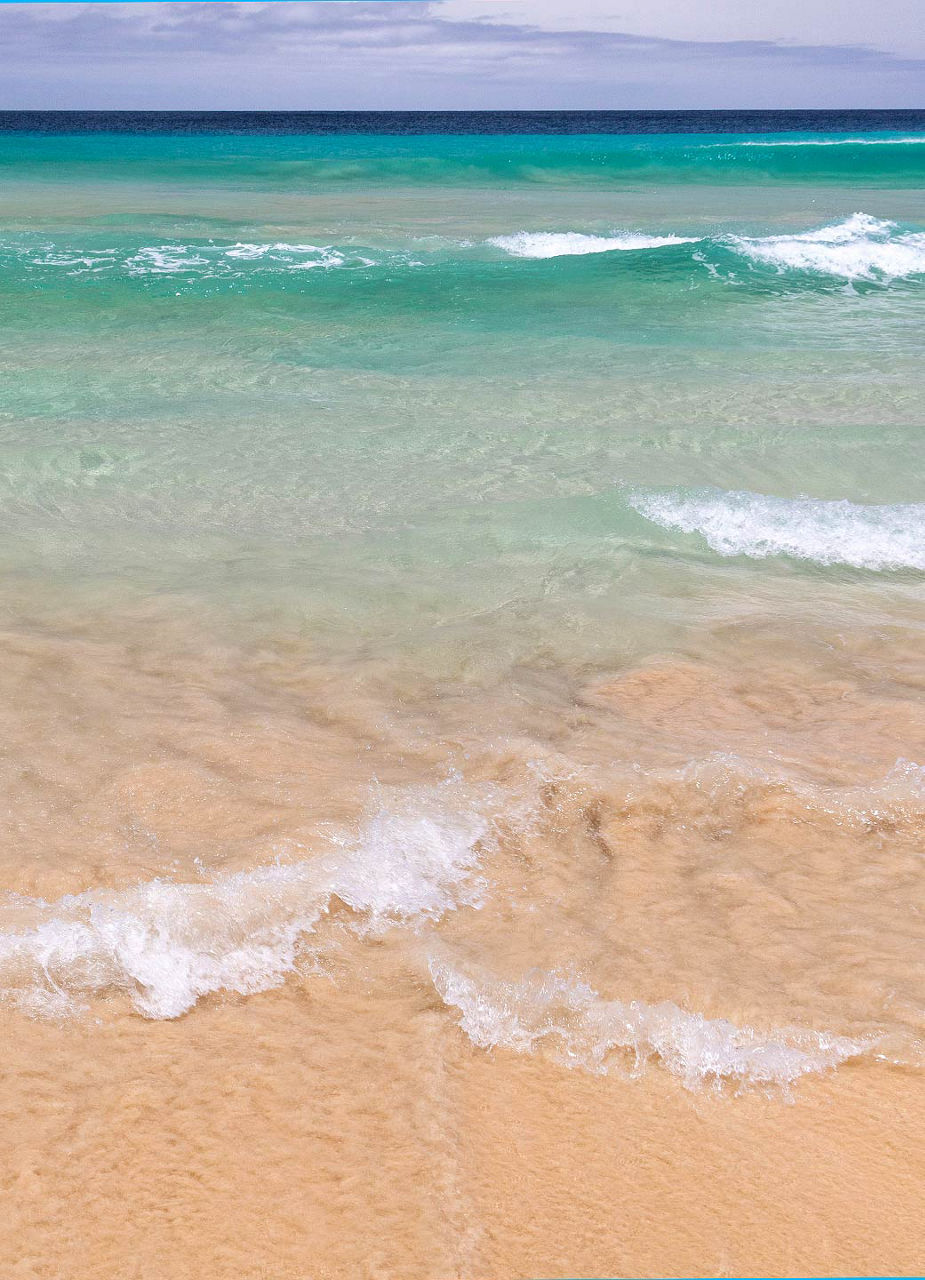 Beaches for Every Taste
Like with so many others of the island's beaches,'Praia de Santa Mónica' has everything you need for a successful day at the beach on Boa Vista, and it is just a 20-minute drive from Rabil. 15 kilometres of the finest sandy beach with shallow water make it the perfect place to bury your feet in the sand or enjoy a little splash. Then again, if you prefer something more exciting – with salt water splashing your face – just head out a bit further to enjoy some waves and deeper water. Enjoy sea views over a cool drink at the rustic straw-roofed beach bar. And if you are looking for an extra helping of romance, whales sometimes appear on the horizon at sunset.