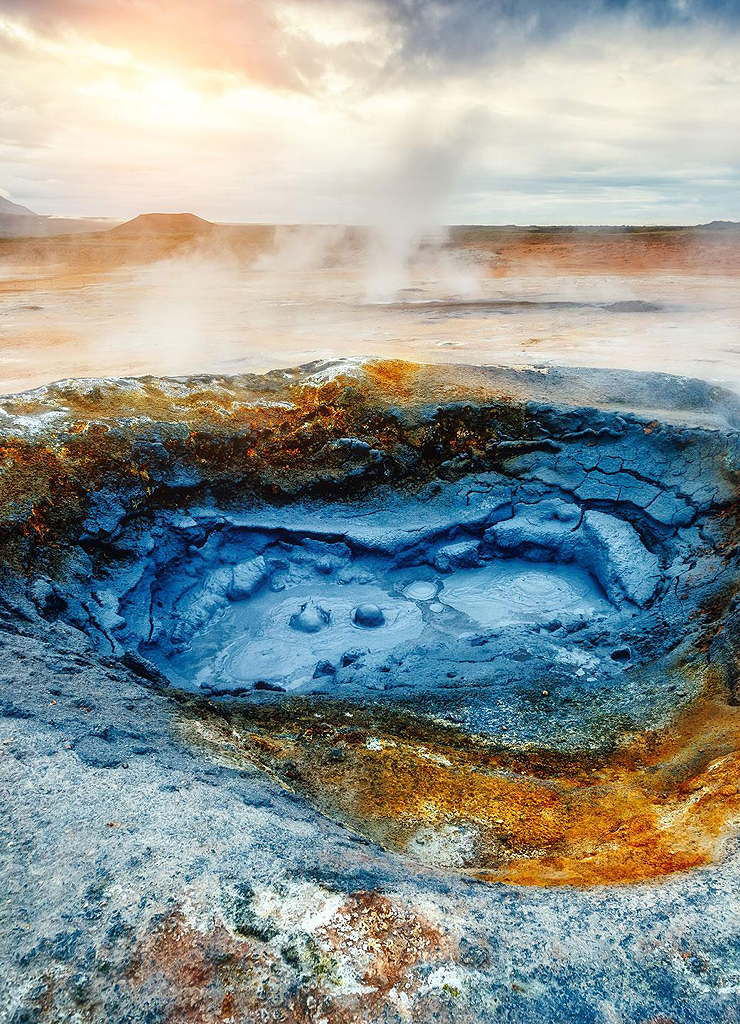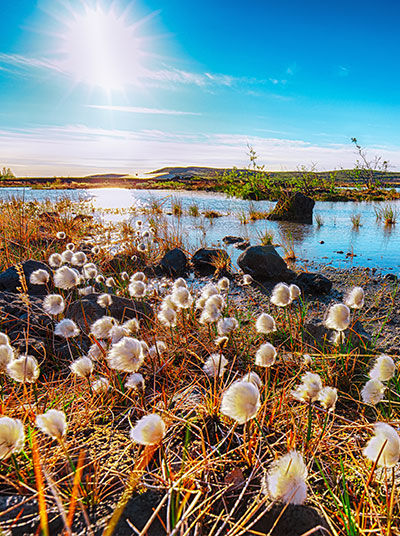 With an area of more than 103,000 square kilometres, Iceland is the largest volcanic island on the planet and one of the world's most sparsely populated regions. No wonder that nature has been making its mark for thousands of years, with fire and water at the forefront of the landscape. We show you where nature remains wild and untouched.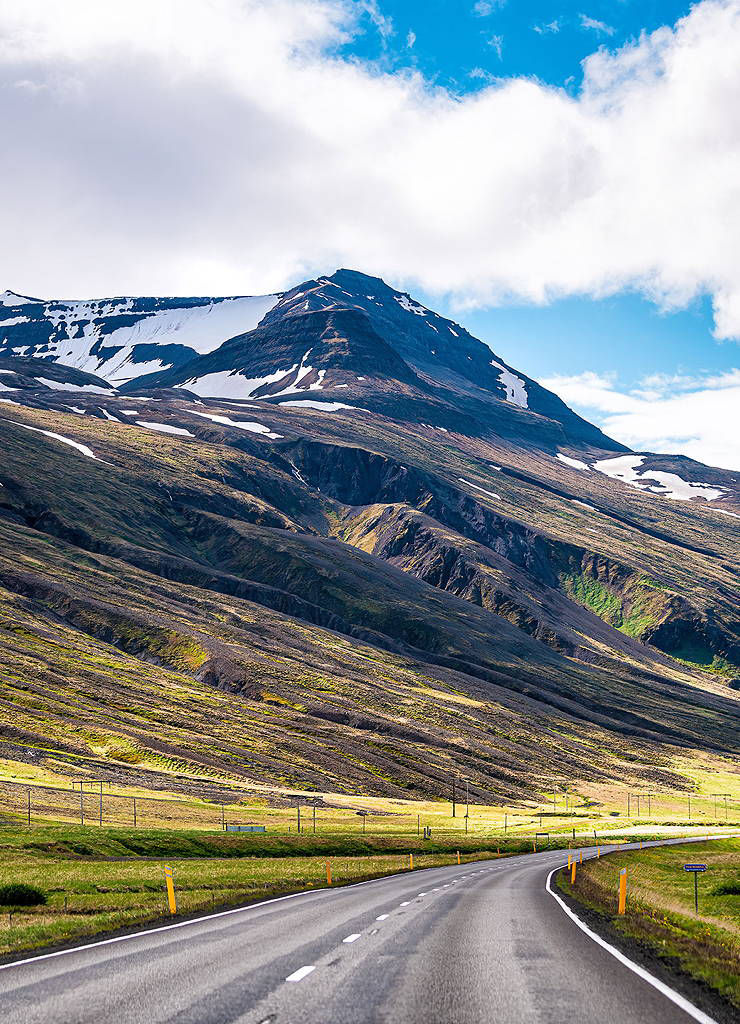 City, Country, Fjord from Above
Are you ready to hike for a good six hours through Iceland's nature, to enjoy moorland and trails, peaceful grazing sheep, and a bit of a climb for that extra effort? Then you won't want to miss the Súlur, which can be reached in just 15 minutes from Akureyri. Once associated with the "Kerling" volcano, it fortunately no longer bubbles inside the more than 1,200-metre-high mountain. You can walk to the summit in peace and experience the city, the countryside, and the fjord from a bird's eye view.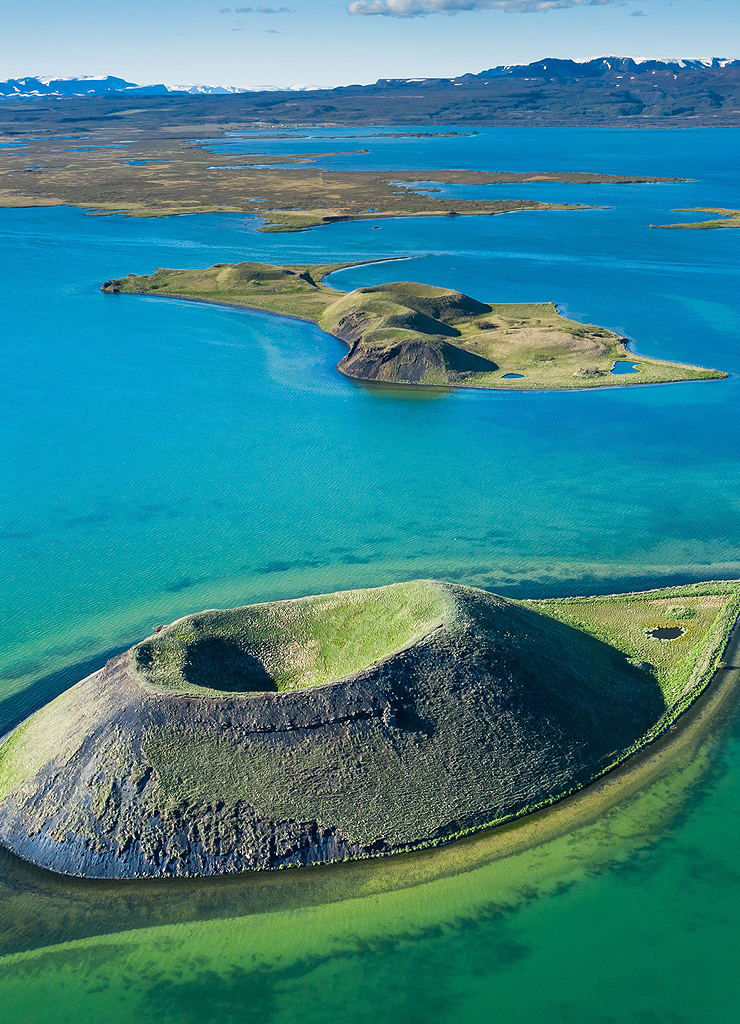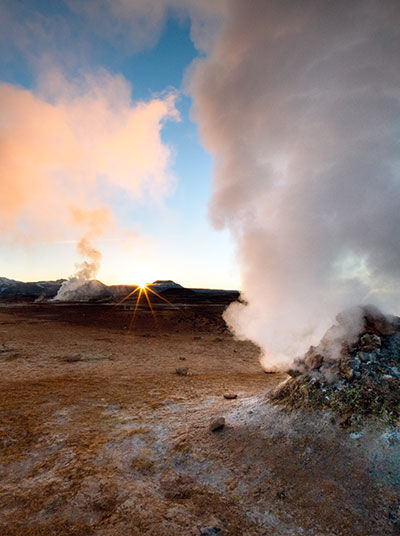 Volcanic Lake with Extras
Admittedly, "Mosquito lake" is not exactly an appealing name for a body of water - at least not to human ears. However, the 37-square-kilometre Mývatn is not only as large as the canton of Basel-City, it also boasts several volcanic lakes: Floating pseudo-craters, bubbling springs, and steaming geothermal fields on land. Not to mention the little lake-side church, which was fortunately spared by the last lava flow in the 18th century. Whether mosquito or human: Those who spend time at Mývatn, which can be reached in an hour from Akureyri, will be immediately captivated by the whimsical giant.
A Grotto to Fall in Love With
If it was up to the wild woman Ygritte in the "Game of Thrones" saga, Jon Snow from the Stark House was absolutely clueless. But one thing must have been clear to the man: Grjótagjá, about an hour's drive from Akureyri, is a place to fall in love. So it's not surprising that the series couple got particularly close for the first time in this grotto. For what more exciting place could there be than a cliff-side cave at twilight, where voices echo, drops land softly on stones, and the lake in the middle is so clear that the walls are reflected in it?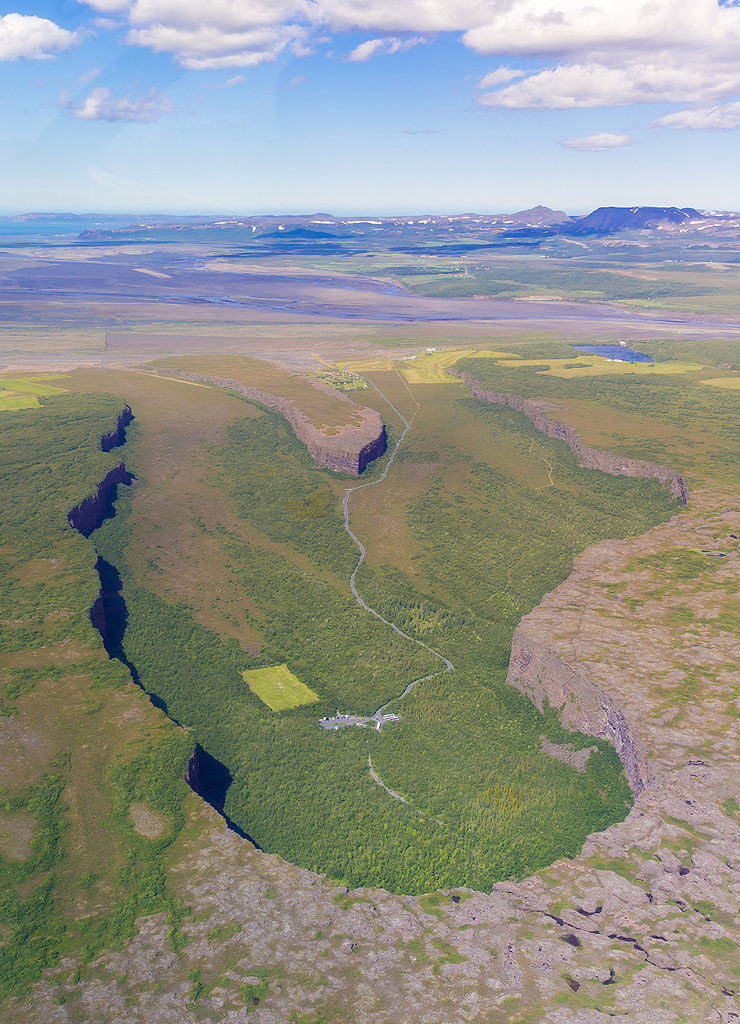 Myth vs. Reality
The way it etches itself into the landscape, one could think that supernatural forces had been at work here. And in fact, Odin's horse, Sleipnir, is said to have bored his hooves into the Earth at the very point where the horseshoe-shaped Ásbyrgi Gorge now stretches. Even today, the dried-up waterfall is said to be the capital of the elves. That's probably why you come across all sorts of remarkable things: Birch trees that shimmer silver, mixed forests with trees over four metres high, and a diversity of plants and species that is rare for barren Iceland. If you hear a flutter next to you, you'd better look twice to make sure you don't mistake the little meadow pipit for an elf!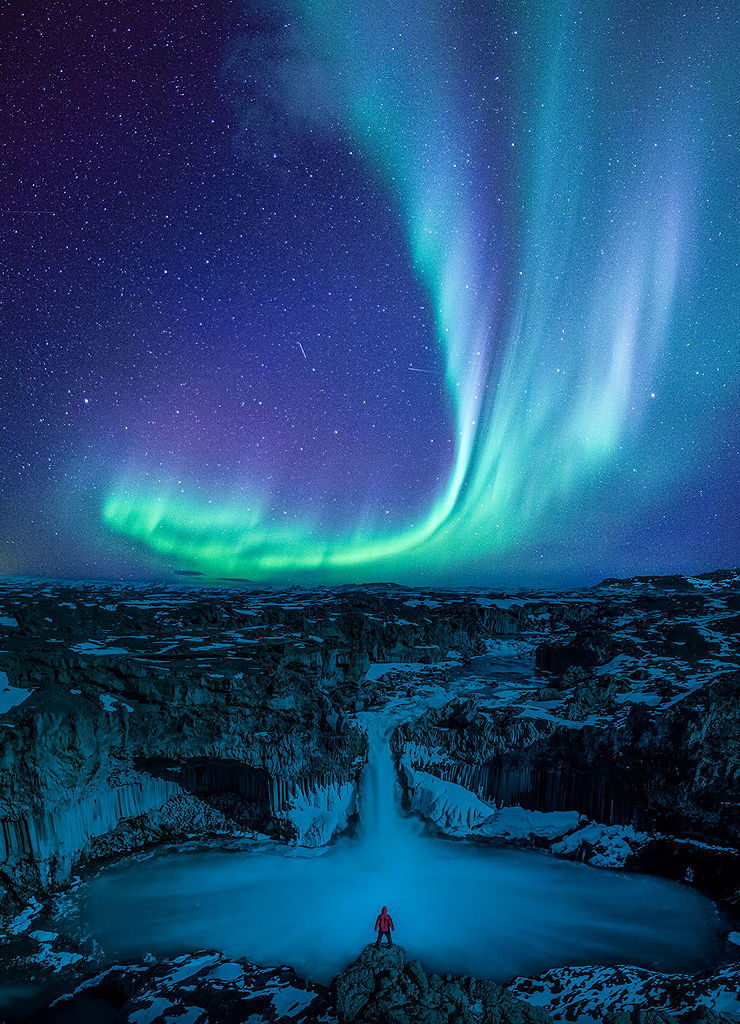 The Power of Water
What would a holiday in the land of waterfalls be without a stop at one of the most magnificent examples in all of Iceland? The Aldeyjarfoss is about an hour away from Akureyri and impressively demonstrates: When water and fire meet, new universes are created. Where sharp-edged basalt rock meets white foaming waves, where the spray splashes to incredible heights, and the noise of the water masses roars in yours ears, the gate opens to another world - where water rules.