Golf Facts
Golf courses within 50 km

Well-known courses

Erinvale Golf Club & Pearl Valley

Best travel time

Flight connection
Edelweiss Recommendation
With a plethora of golf courses on offer, Cape Town is a true magnet for fans of the sport! Your best bet is to enquire about distances between the various golf courses and their tee times before you travel. By the way: the highest handicap in Cape Town is 24 – though the South Africans are generally quite lenient, and golfers rarely have to show their handicap certificate in the clubs. In other words, even if your handicap is higher than required, nothing need get in the way of enjoying a round of golf in the Table Mountain area.
Golf History
The fact that golf has been played in South Africa as far back as 1920 is owed to the country's ideal climate and the influence of the British. Thus, unsurprisingly, the country has produced several top players, such as Gary Player, Ernie Els, Retief Goosen and Louis Oosthuizen. Today, South Africa is home to more than 500 golf courses. Whereas some are linked to luxury resorts, many others are open to the public and affordable even on a more modest budget.
Top Golf Courses in Cape Town
Erinvale Golf Club
Der Erinvale Golf Club wurde von der südafrikanischen Golflegende Gary Player gebaut und punktet mit einer ausgezeichneten Lage mit Blick auf die False Bay, den Tafelberg und den Helderberg. Nicht nur das Design macht den Platz zu einem Schmuckstück, er ist auch bekannt für seine ausgezeichnete Instandhaltung und das trickreiche und schnelle Green auf den Back Nine. Bei einer Greenfee ab etwa CHF 40.– gehört er schon fast zu den Schnäppchen in Südafrika – Nicht-Hotelgäste hingegen bezahlen über CHF 100.– für eine 18-Loch-Runde.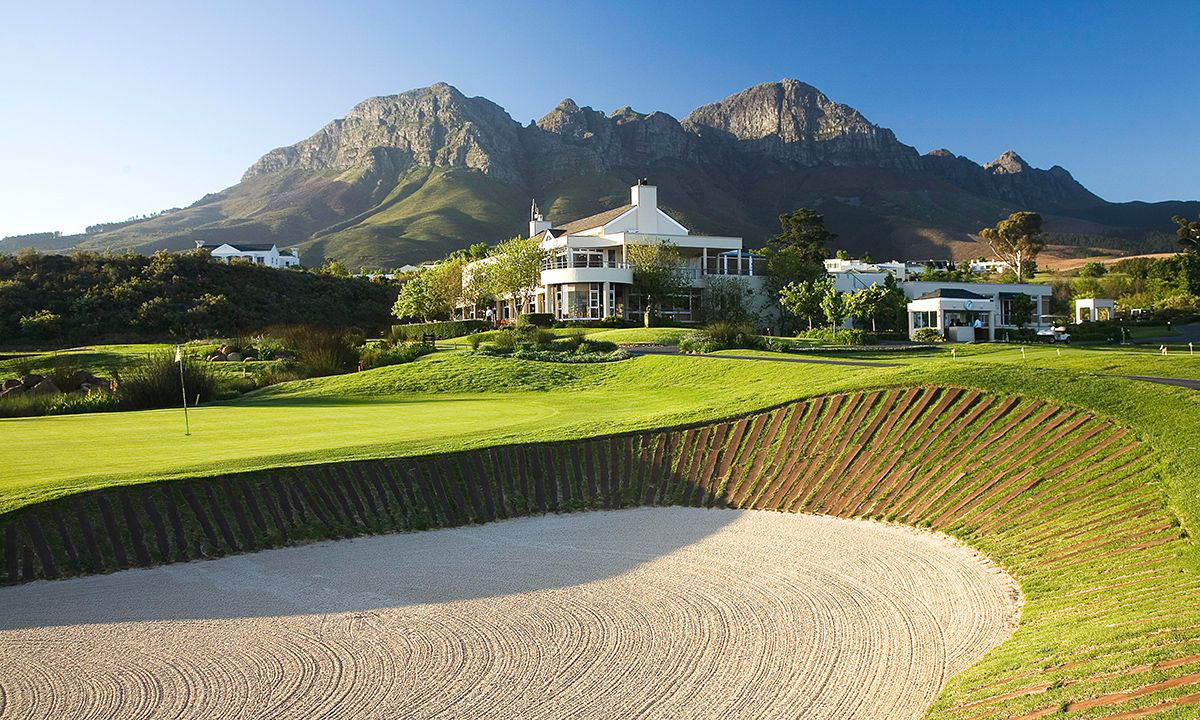 Pearl Valley Jack Nicklaus Signature Golf Course
Im Pearl Valley hat ein weiterer ganz grosser Golfer seine Handschrift inklusive einer Vielzahl an Bunkern (!) hinterlassen. Die Bezeichnung «Jack Nicklaus Signature Golf Course» bedeutet, dass der Golden Bear Jack Nicklaus höchstpersönlich bei Design und Bau Hand angelegt hat. Das zeigt sich auch in den Greenfees, die bei etwa CHF 120.– beginnen. Günstigere Optionen sind in Kombination mit Übernachtungen im Pearl Valley erhältlich.
Other Recommended Golf Courses
The following golf courses are also well worth a visit:
This may interest you too...