Great Comfort and Design in the Cabin Interior
For Edelweiss, Swiss quality takes centre stage in cabin design too. This is assured by the long-established Lantal AG that offers the best in design and seat comfort.
"We do everything we can to assure the ultimate in passenger well-being." This is the pledge made by Lantal AG. Similarly, Edelweiss is all about quality and making sure every passenger feels at home and in the best of hands on their flight. So what could be more fitting than a long-term partnership between Switzerland's leading leisure travel airline and this traditional Swiss company based in Langenthal. The manufacturer of first-class textiles is a leader in interior design for passenger aircraft, business jets, busses, trams, passenger trains and yachts. Edelweiss uses Lantal textiles for its aircraft cabin seats and curtains - and the air-filled seat cushions in Business Class with the Pneumatic Comfort System (PCS) are also made by Lantal.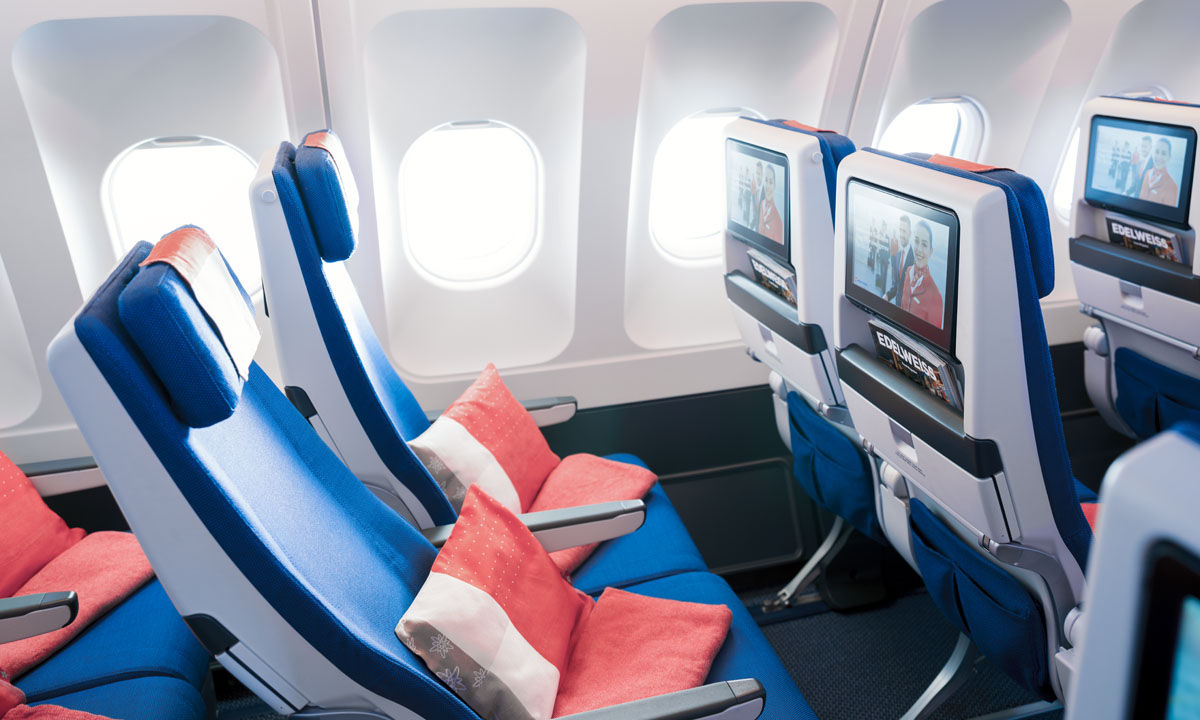 A bit of history
Established in 1886 as a regional linen mill, Lantal AG used tradition and innovation to become the travel industry's leading textile supplier.

The company started out by producing linen for cheesemakers in the Emmental valley. In 1951, the decision was made to incorporate and call the company Möbelstoffweberei Langenthal AG. Collaboration with the still young aviation industry began in 1954, when the Dutch airline KLM ordered seat cover fabrics. Branch offices in the US and a design studio followed, thus combining functionality with good design. In 1996, Langenthal AG became the globally active Lantal Textiles AG that focused on the transport industry and set up an engineering department in 2008.
Curtains, textiles and revolutionary air cushions
The textiles used for the curtains and seats in the Edelweiss fleet are supplied by Edelweiss's long-standing partner. This is not just because Lantal combines functionality with aesthetical excellence but, above all, because every Lantal product is made with such care and attention to detail. Throughout its 130-year history, Lantal has never lost sight of what truly matters: passion for textiles.

Passengers who book a long-haul flight in Edelweiss Business Class can look forward to sitting on air! Inter alia, the aircraft are equipped with Thompson Vantage seats that feature the Pneumatic Comfort System PCS by Lantal. The air cushion system is based on a patented technology. Air-filled cushions fully replace the conventional seat foam resulting in a lighter seat construction which reduces fuel consumption and cuts costs.
Top quality for flight passengers
But much more importantly: with the PCS system, travel in Edelweiss Business Class is like sitting on cloud nine. Unlike the conventional foam padding, the air cushion adapts automatically to every body shape and position. Passengers can modify the cushion firmness to suit their personal preference, opting for a softer level when seated and more firmness when resting. And the ultimate feature for Business Class passengers: the massage function. Whether outbound or inbound, a flight spent seated on a Lantal air cushion guarantees a relaxed and rested arrival.

As well as passion for what they do, Edelweiss and Lantal share a commitment to top quality. Every year, Lantal conducts more than 8000 tests in engineering and design - not merely to ensure that the products are in keeping with the strict safety measures of the travel industry, but to make sure that the high standards in innovation, quality, longevity etc. are also fully met. Lantal has its own weaving mills and other manufacturing facilities where Lantal products are made. And: every piece is inspected by hand.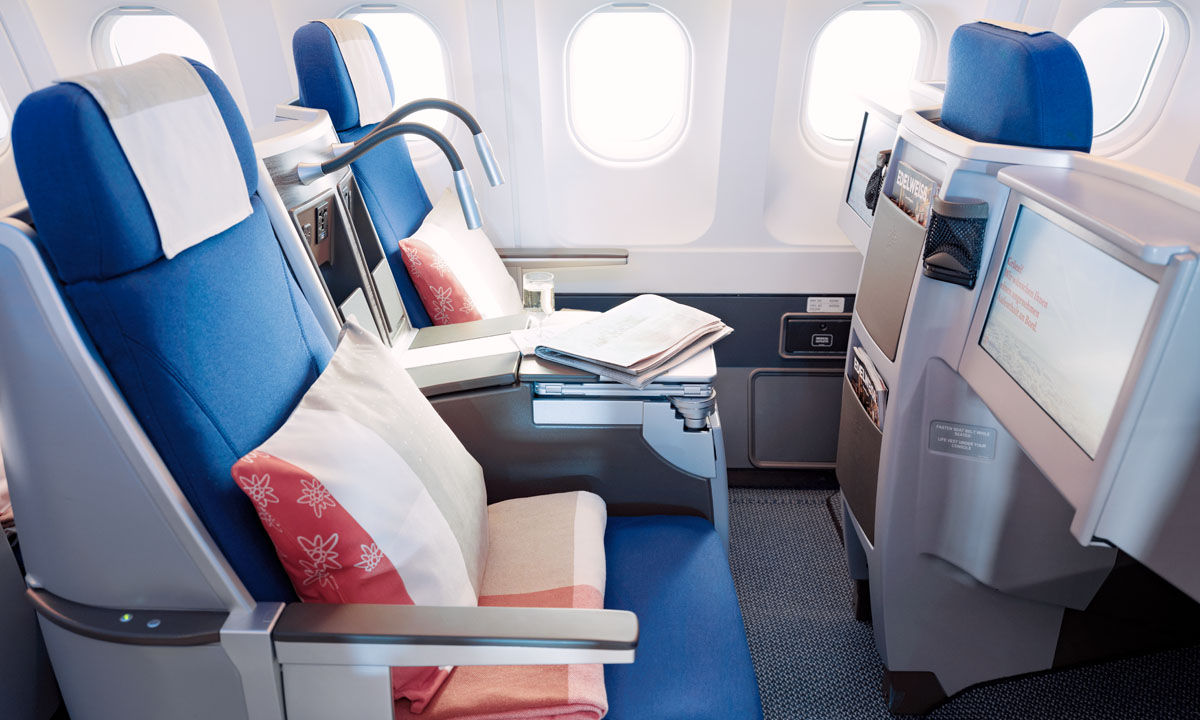 Service and comfort above the clouds
Tradition, innovation and quality to satisfy the highest demands and expectations. Thanks to Lantal, Edelweiss can offer passengers sitting and resting quality at its best – in tandem with maximum service above the clouds.