A treat above the clouds
Passengers on board our planes enjoy delicious, seasonal food prepared with the highest quality regional products. According to the duration of your flight, we serve you either a tasty snack or a light meal from our Edelweiss box.
We honour our heritage by serving passengers products that reflect our roots, including bread from Bertschi bakery and our Swiss Biberli (gingerbread filled with almond paste).
Water, soft drinks and hot drinks are complimentary in Economy Class. Alcoholic beverages are available for a fee. We accept credit and debit cards as well as Google and Apple Pay as a method of payment.
The Edelweiss box
The specially developed Edelweiss Box is fresh, unique and modern, and replaces the traditional tray, as its lid can be used as a plate. It also elegantly covers food, eliminating the need for a disposable plastic lid. In line with our desire to make the on-board experience as sustainable as possible, the Edelweiss Box is reusable.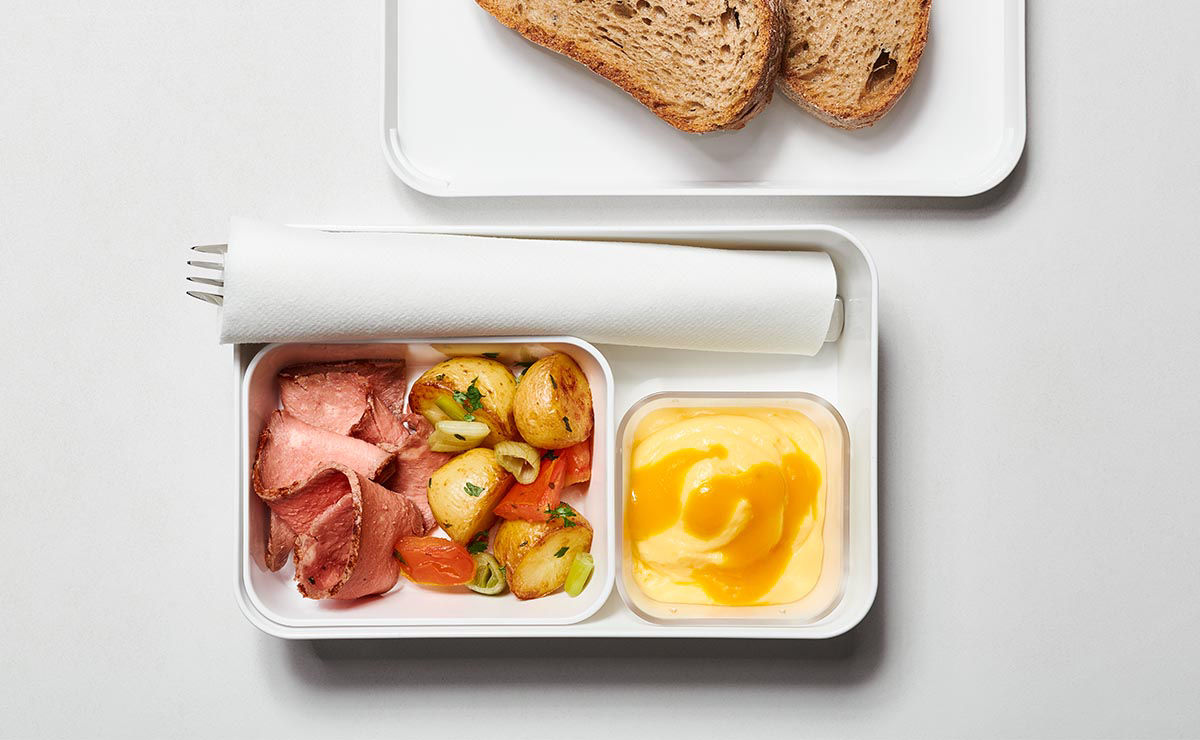 Special meals
We offer a wide choice of special meals to cater to your special needs on any flight. This service is offered in all travel classes on long-haul flights and selected short- and medium-haul flights. Please select and order your meal up to 4 days before your departure.