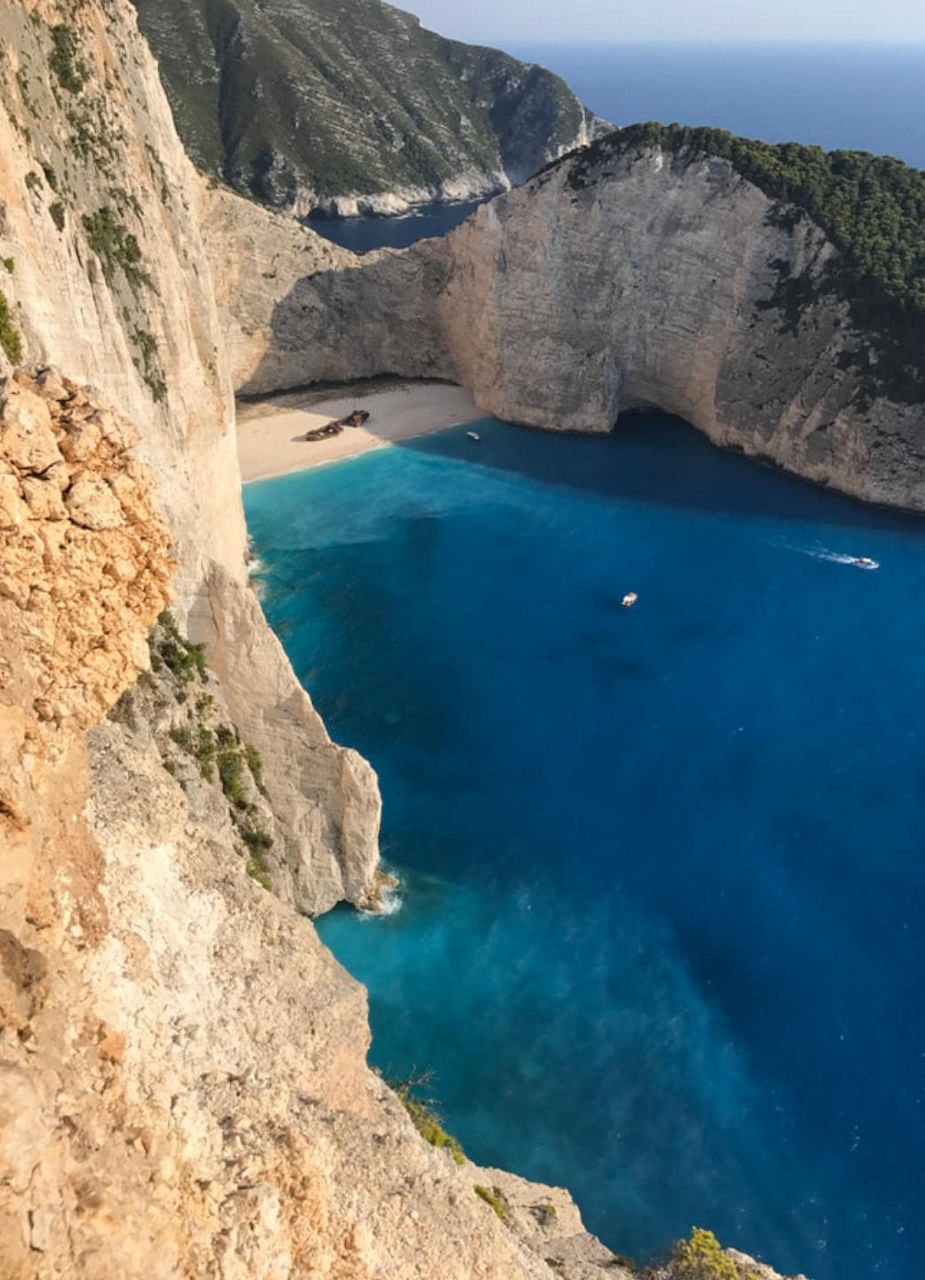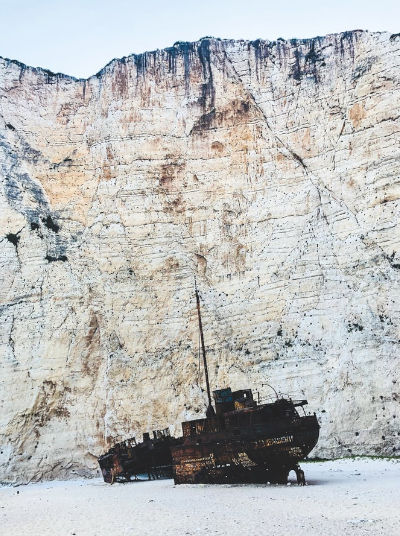 Shipwreck Beach
Shipwreck beach or «Navagio» is by far the most famous beach on Zakynthos, if not all of Greece. The beach is only reachable by boat and visitors are advised to visit in the morning when the swell is lower. There is also an option to marvel the shipwreck and electric blue waters of the bay from above on the viewing platform on the cliff.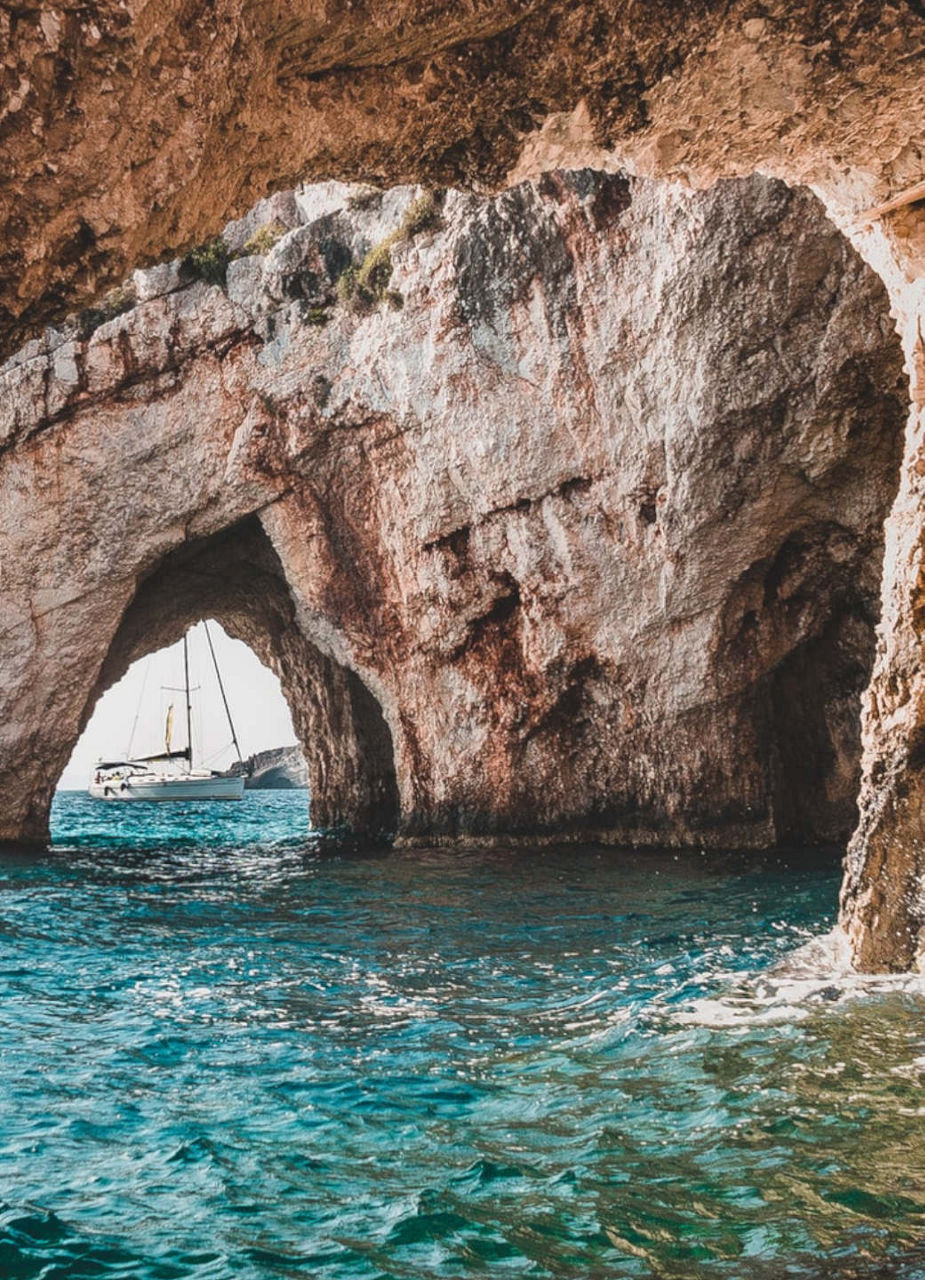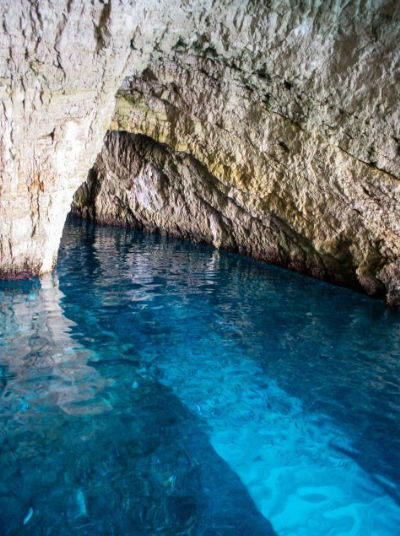 Blue Caves
Along with the shipwreck beach the blue caves are the flagship sights of Zakynthos. Located on the west coast in the village of Volimes, there are many tours that offer excursions to the caves. One can also rent a boat and discover the caves at your own pace to ensure enough time to take in the scenery. The caves boast the most mesmerising shades of blue that photos can only capture to a certain extent but will be engraved in one's memory for a lifetime.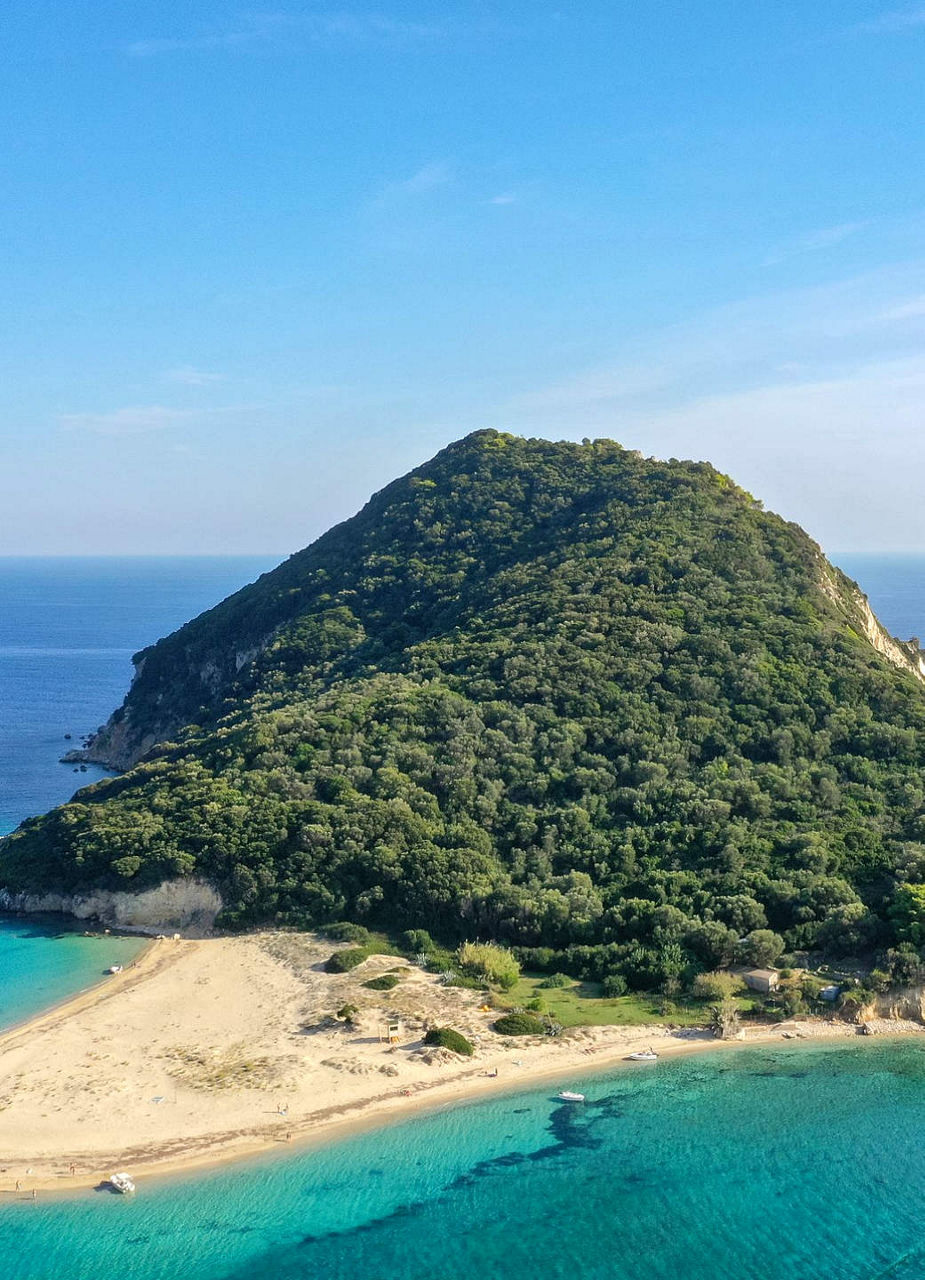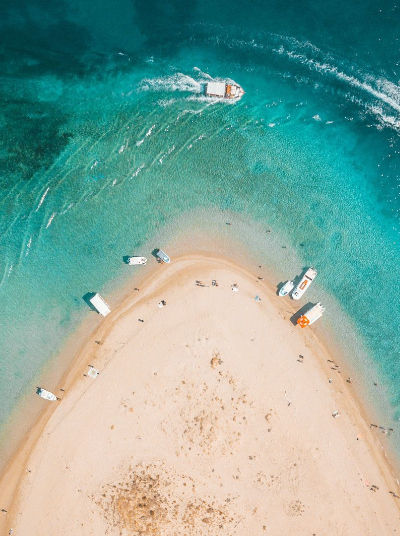 Marathonissi Islet
The Marathonissi Islet was inhabited up until the second world war but has since been abandoned and included as part of the Zakynthos Marine park. It is home to some of the last remaining Mediterranean monk seals and serves as a nesting ground for the loggerhead sea turtle. Visitors are expected to stay within 5 meters of the shore in order to protect the natural habitat.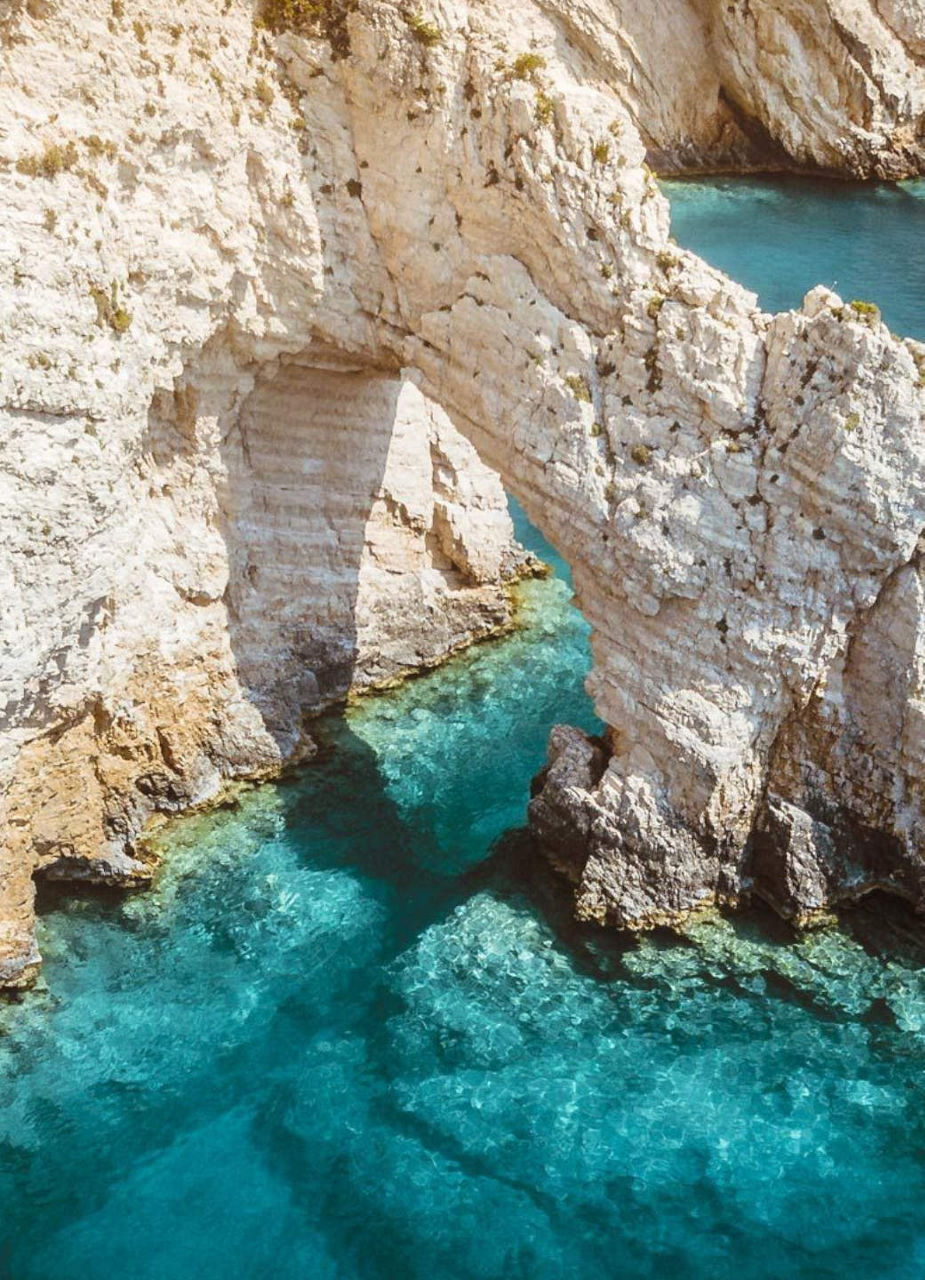 Keri
Keri is a small traditional village on the west coast. The village has been able to keep its authentic charm and has a calming atmosphere perched on top of a hill encompassed by olive groves. Attractions in the village are the Panagia Keriotissa church whose bell tower you can climb, and the snow-whit Keri lighthouse about 2 kilometres away. The views from the lighthouse are spectacular looking over the Keri bay and Mizithres cliffs.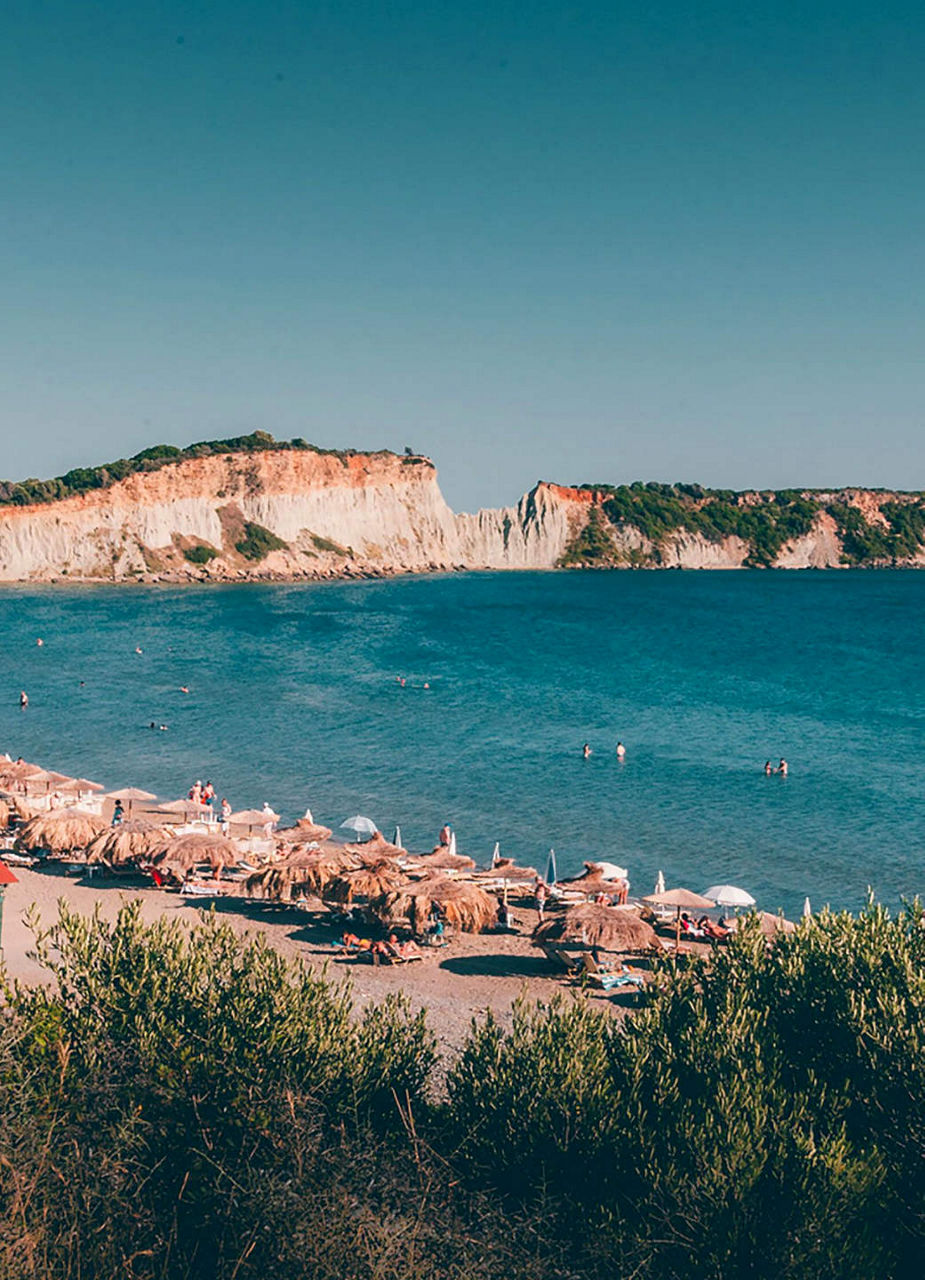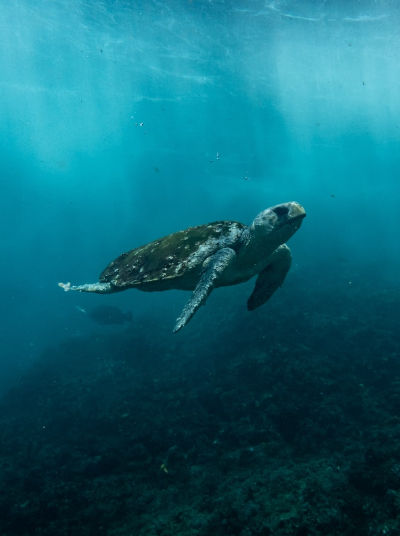 Gerakas Beach
Gerakas beach is said to be one of the best beaches on Zakynthos with golden sand and shallow clear waters. The beach is largely unspoiled and is a show of Zakynthos' pure natural beauty. Although a popular destination during the day, the beach closes half an hour before sunset until after dawn as the endangered loggerhead turtles nest along this beach and it is therefore protected.