Golf Facts
Golf courses within 50 km

Well-known courses

Abama, Costa Adeje & Buenavista

Best travel time

Flight connection
Edelweiss Recommendation
Tenerife boasts the largest and finest choice of golf courses of the Canary Islands. Advance booking of tee times is strongly advised. If you are travelling in a group of four or more, you are also recommended to book the driving ranges ahead of time, as they are small and in high demand. Regardless of season, be sure to bring a windcheater or a rain jacket.
Golf History
Founded in 1932, the Real Club de Tenerife is the second-oldest golf club In Spain. Despite adjustments made over the years, the club has preserved its original design and still exudes an air of Britishness. The other golf courses on the island were built between the late 1980s and early 2000, offering today's fans of the sport a unique golfing experience.
Top Golf Courses in Tenerife
Abama Golf Resort
Situated at an altitude of 315 metres above sea level, the 6,271-metre Abama golf course is set in a landscape of more than 25,000 palm trees and over 300 species of subtropical plants. White sand bunkers, 22 lakes and numerous waterfalls complete the picture. Designed by Dave Thomas, the Abama golf course is one of the best courses in all of Spain. Here, players of all levels will be tested and surprised. The large greens offer an endless choice of flag positions, combined with the wide teeing areas on each hole.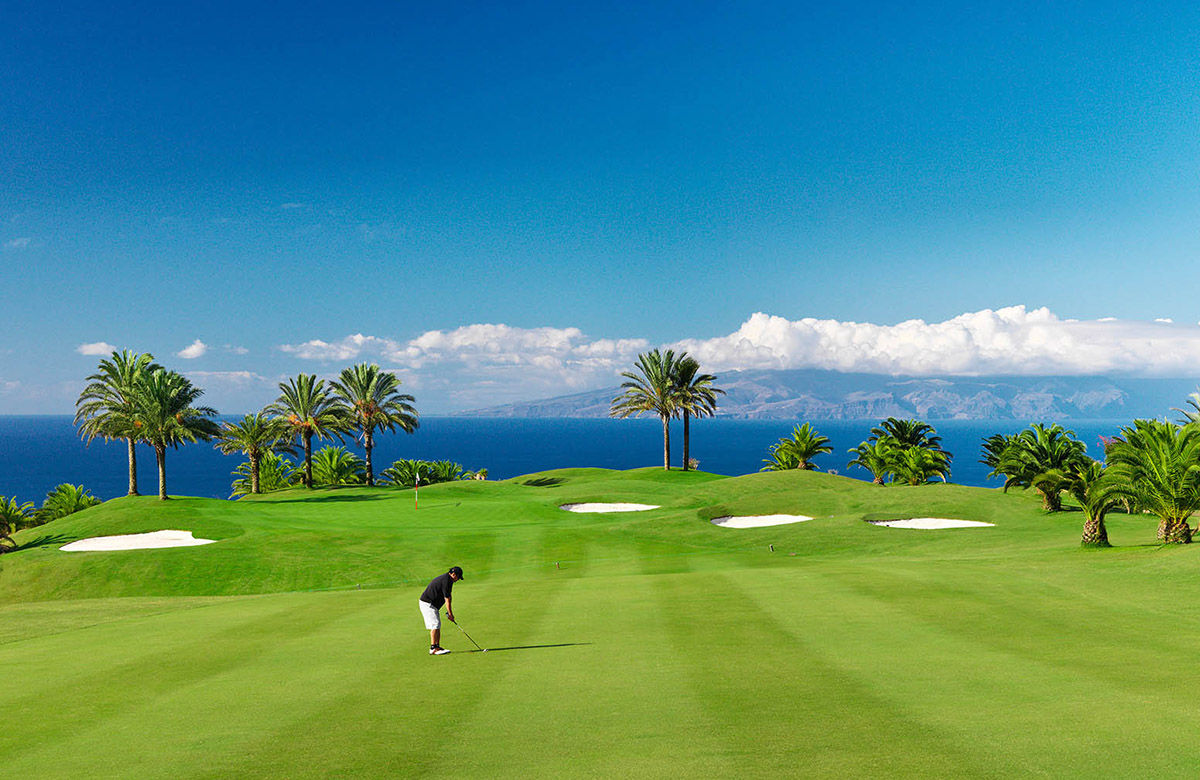 Golf Costa Adeje
The Costa Adeje golf course with its 18-hole championship course was designed by José Gancedo and is set in a beautiful location on the Adeje coast. The course layout is hilly and particularly suitable for experienced golfers, as there are water hazards that require precision. Additionally, there is the 9-hole Los Lagos golf course with slightly shorter fairways, though also suitable for the discerning golfer.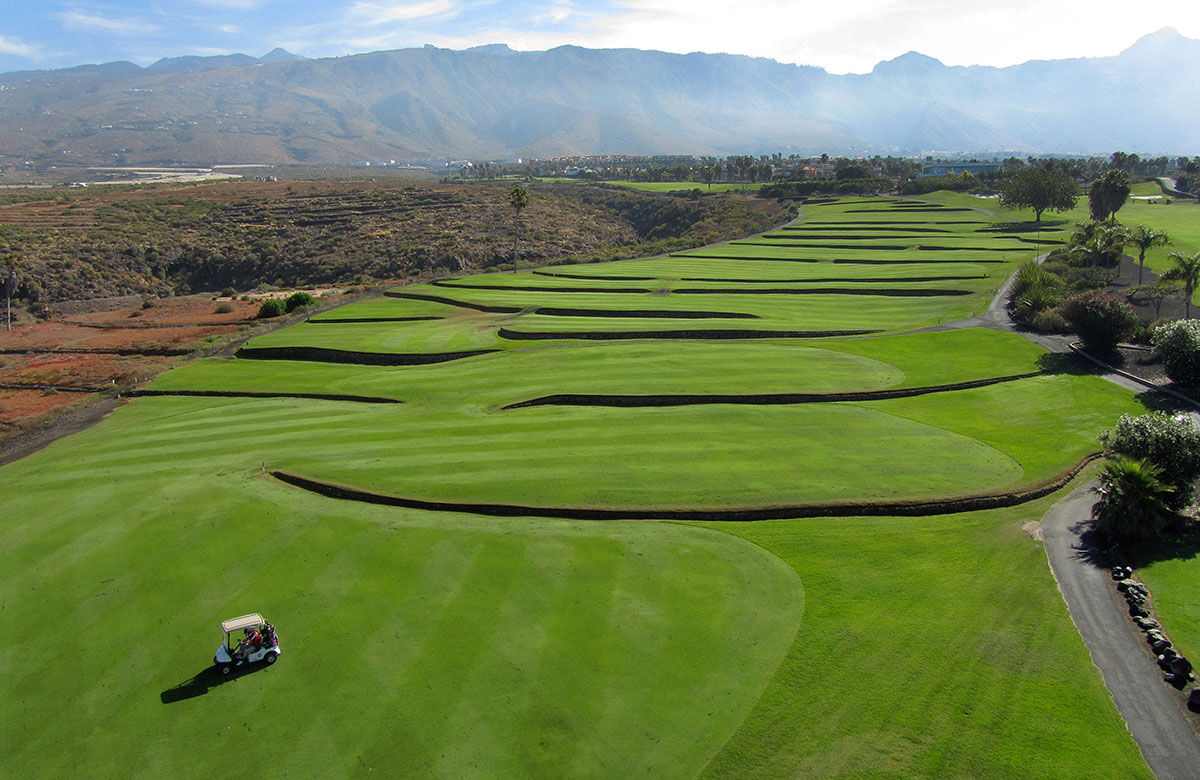 Other Recommended Golf Courses
The following golf courses are also well worth a visit:
This may interest you too...