Discover Sardinia
Sardinia is famous for its fantastic beaches with over 2000 km of coastline. Swim in crystal clear waters, explore secluded bays, dive into fascinating underwater worlds and discover cool surf spots. Away from the coast, there is also a lot to discover on the Mediterranean island. Explore the beautiful hinterland on a bike tour or a hike or stroll through one of the many beautiful towns.
Olbia - the gateway to the Costa Smeralda
Olbia is not only the gateway to the luxurious and emerald Costa Smeralda, but to the whole of Sardinia. Around the port city lie wonderful beaches for every taste. Among the most popular sights in Olbia are the Basilica di San Simplicio, in the middle of the old town, and the Castello di Pedres just outside.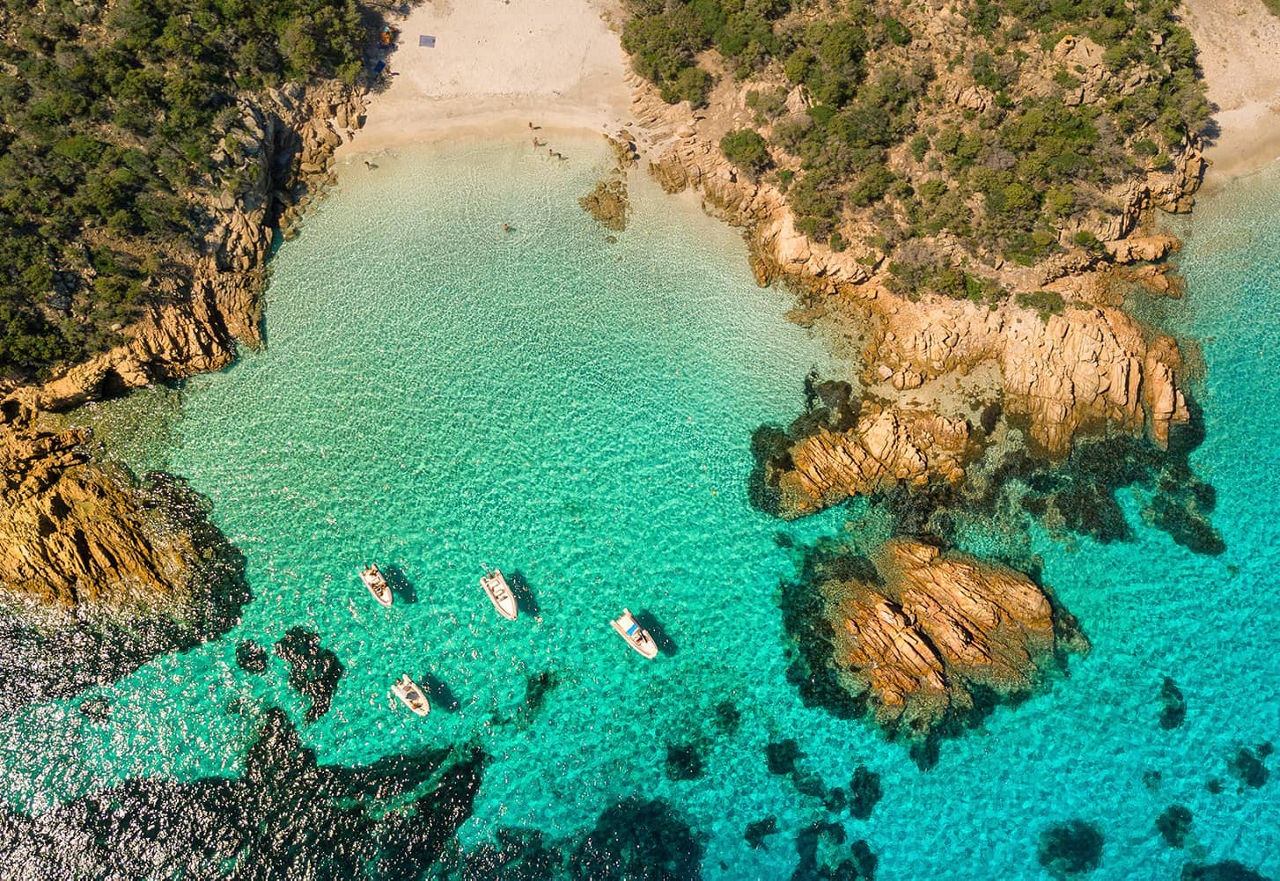 Cagliari - culture and beach vacations in southern Sardinia
Cagliari at the southern tip of the Italian vacation island captivates with a mixture of big city and medieval architecture. Just like Rome, the Sardinian capital was built on seven hills. It is not surprising that the largest city on the island is not only a paradise for diving, sailing, windsurfing and kitesurfing, but also for hiking, biking and horseback riding.
Discover our holiday destinations in Sardinia