The capital of Galicia, Santiago de Compostela, has been visited by believers for centuries. Even today, tourists make pilgrimages to the lively city and its magnificent buildings. We present six hotels with a historical background. The hotels have been gently renovated and combined with modern elements.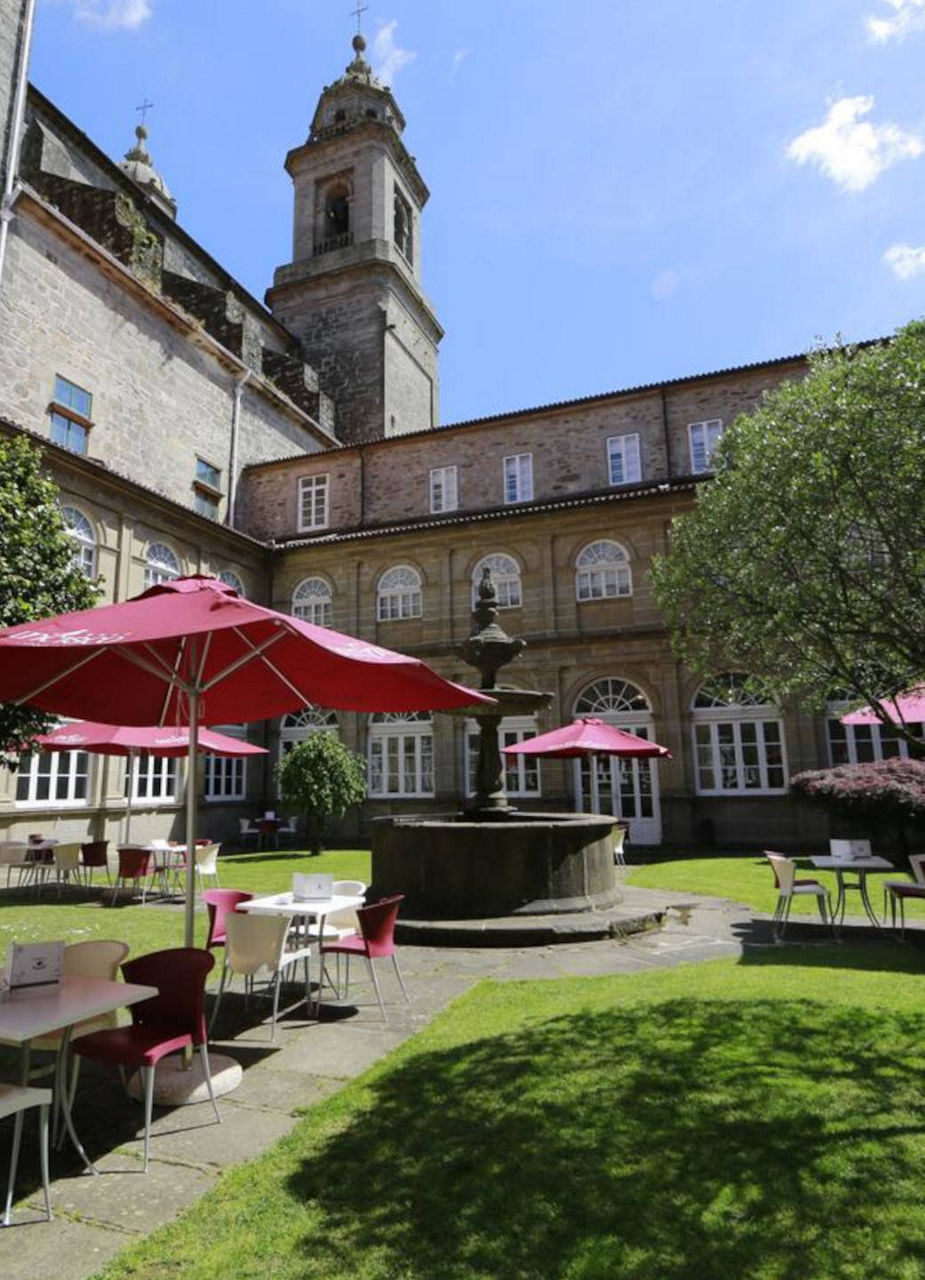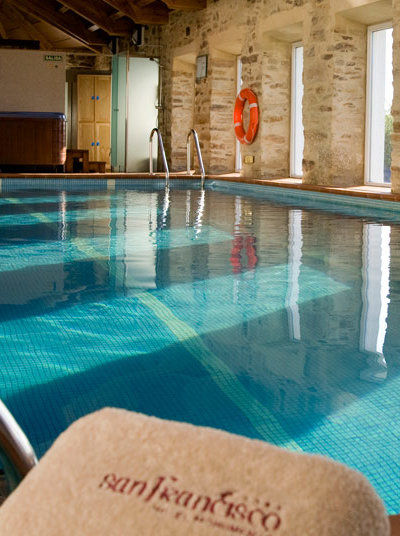 San Francisco Monumento
You will stay in a historic Franciscan monastery in the middle of the city center. The building from the 18th century is a UNESCO cultural heritage site. The style has been preserved and complemented with modern elements. Thus, you will enjoy pleasant comfort in the hotel. The former laundry has been converted into a swimming pool. Furthermore, you can enjoy typical dishes of Galician cuisine in the restaurant that is set in a cosy hall.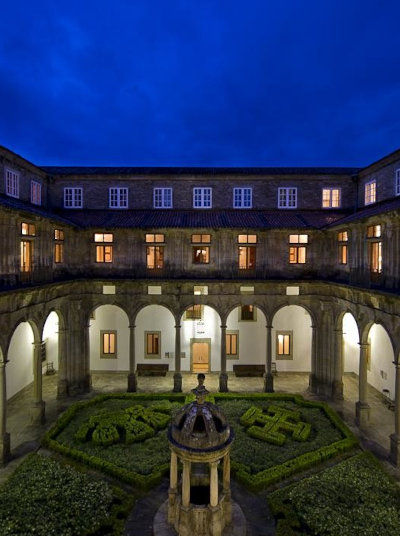 Parador de Santiago Hostal Reis Catolicos
The hotel is considered one of the oldest in the world and offers a luxurious ambience. The building, a former royal hospital from the 15th century, offered accommodation to pilgrims even back then. Today, it is equipped with classically furnished and spacious rooms right next to the cathedral. The four impressive cloisters offer plenty of space and stylish lounge areas to retreat and relax. Traditional meals can be enjoyed in the magnificent dining room, allowing the day to end in an elegant atmosphere.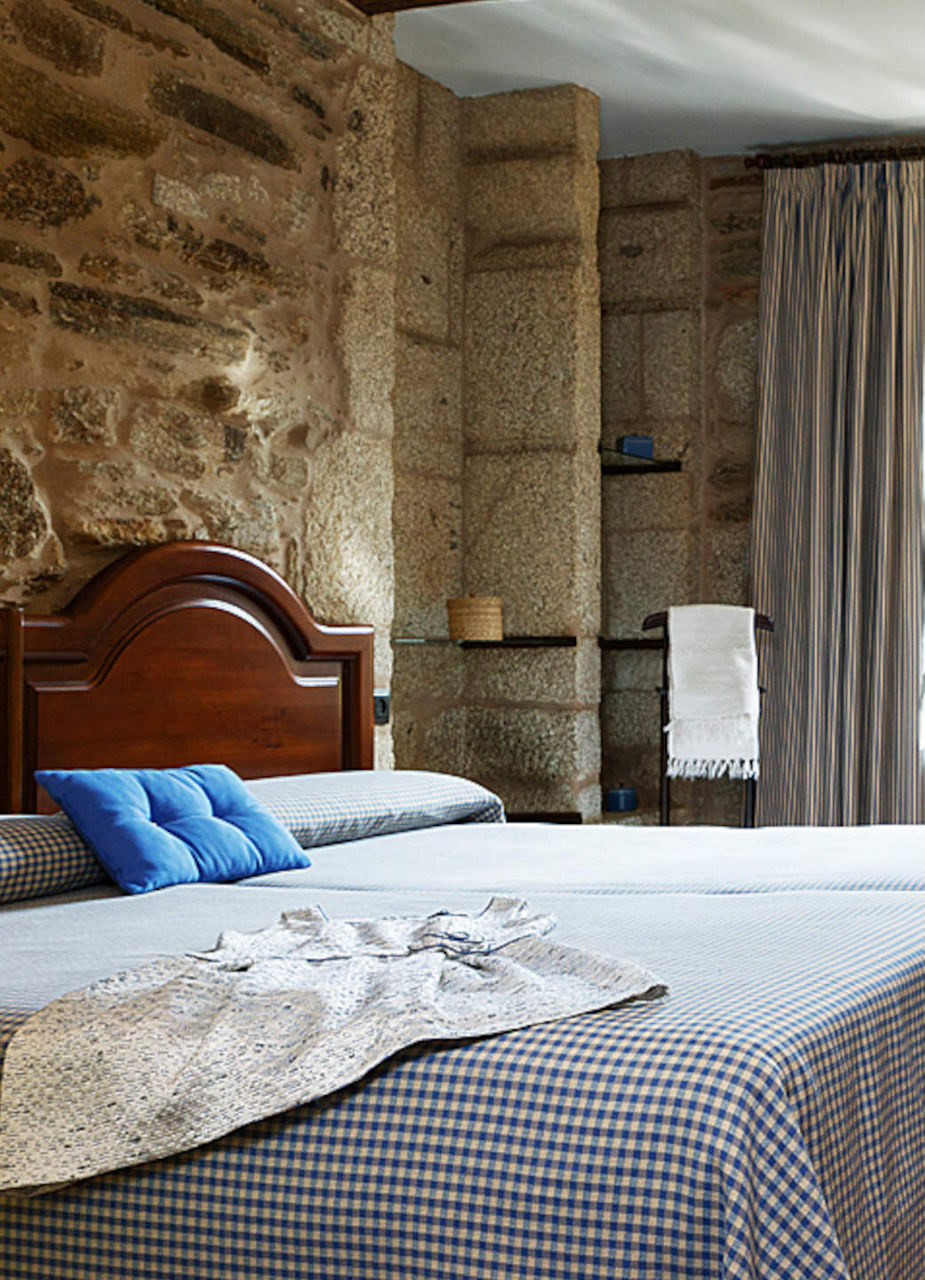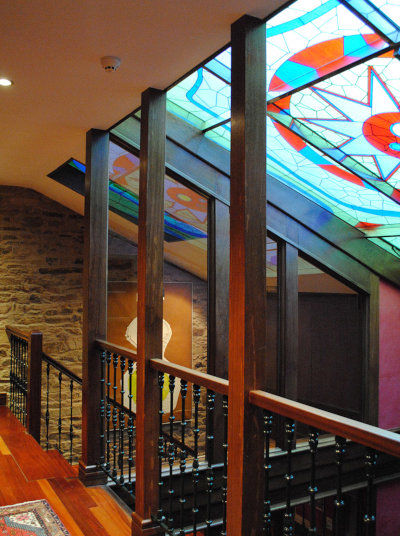 Hotel Rua Villar
This family run hotel is a restored 18th century manor house. In the rooms you will find original features such as the wooden beams and the impressive skylight in the middle of the building. The artworks and paintings also add to the charm of the house. After exploring the hotel, you can relax and read something at the fireplace in the hall. The hotel offers a selection of magazines and books.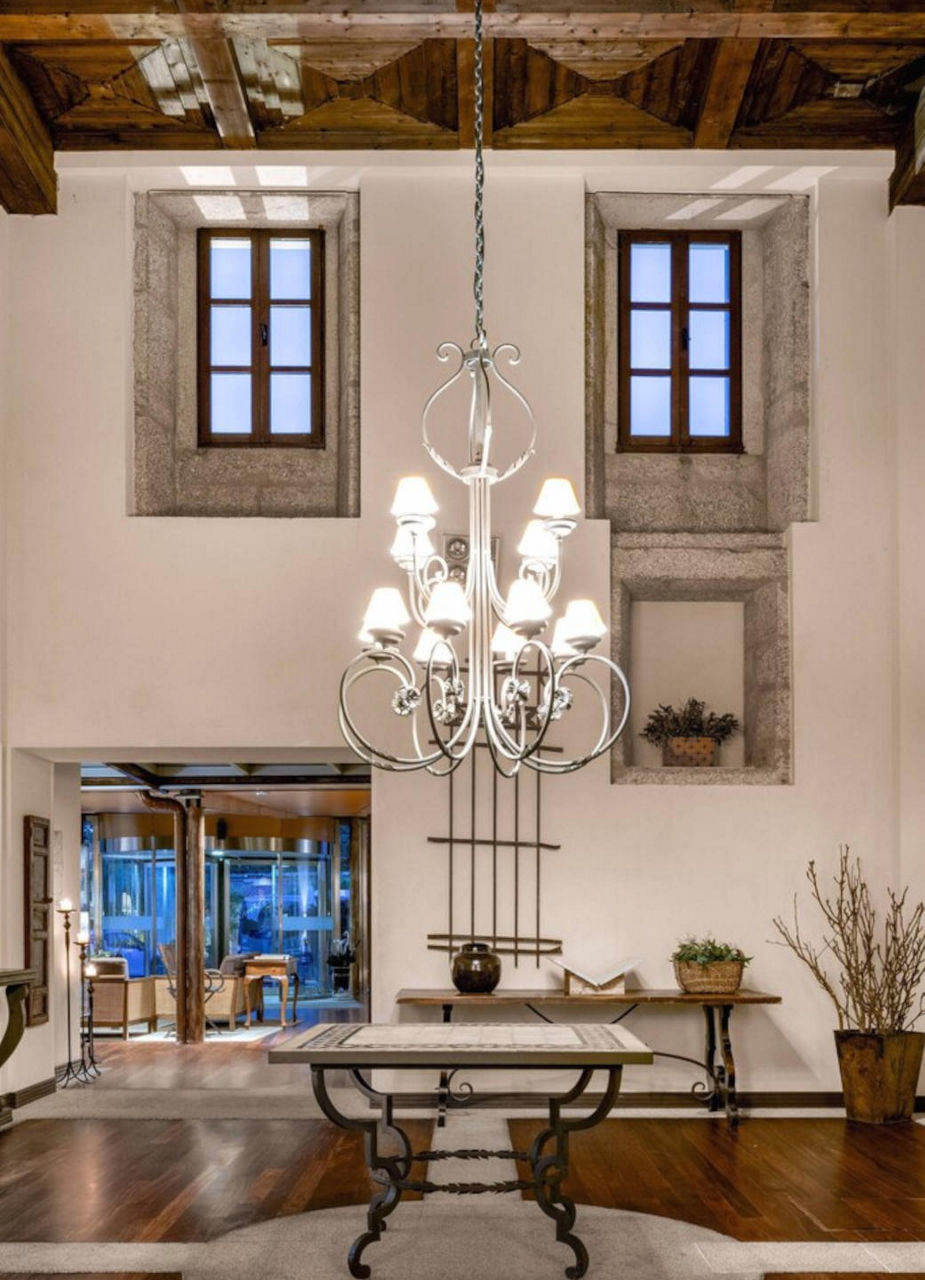 Hotel Palacio del Carmen
The hotel was originally built and functioning a monastery. Today, it still offers a peaceful atmosphere close to the important sights. The Palacio del Carmen is not only equipped with a magnificent garden and terrace, but a fitness centre and an indoor salt water pool as well. In the modern el camelio restaurant, Galician specialities and fish are among the dishes on the menu.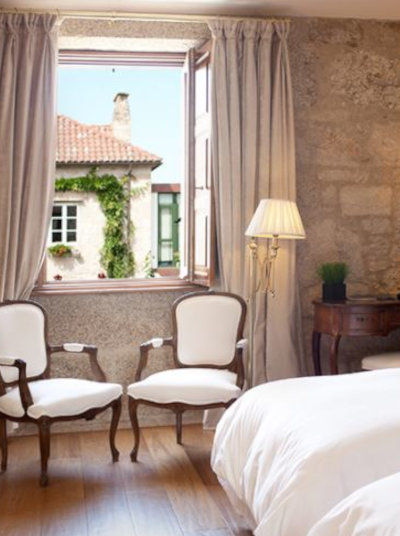 A Quinta da Auga Hotel & Spa
The eco-friendly boutique hotel is located about three kilometres outside Santiago de Compostela. This luxurious hotel was converted from a former paper factory. A Quinta da Auga has spacious gardens, fountains, and canals. Its spa area offers numerous relaxation options such as a sauna, a whirlpool, a Turkish bath, and a pool. The rooms are designed with a mixture of antiquity and modernity. Moreover, the library with its magnificent baroque fireplace invites you to linger.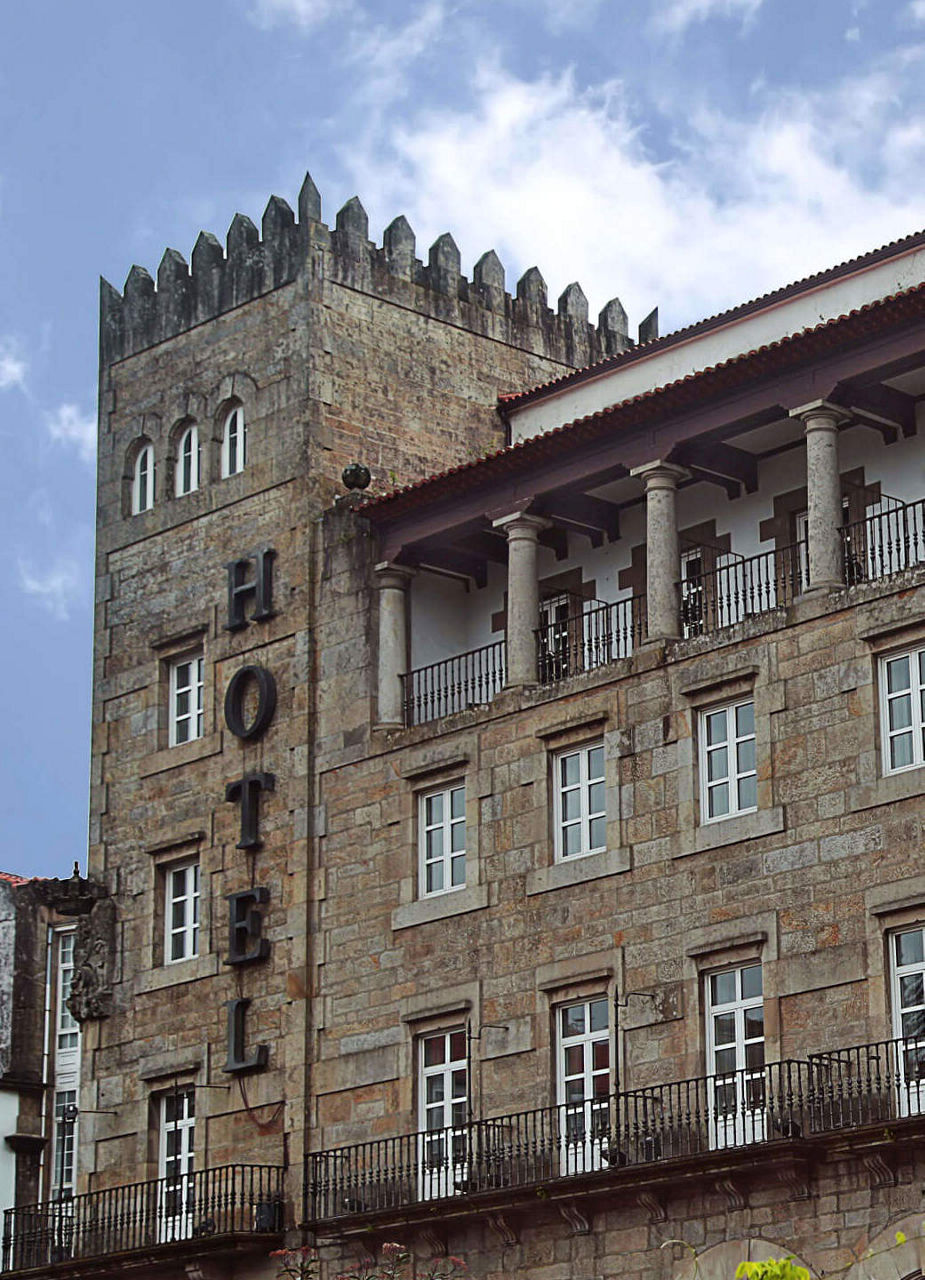 Hotel Compostela
This hotel building from 1927 is a mixture of palace and fortress. Behind the Moors, a modern interior awaits you. After a hearty breakfast in the cafeteria you can explore the surrounding area. You can easily reach the city's sights on foot.