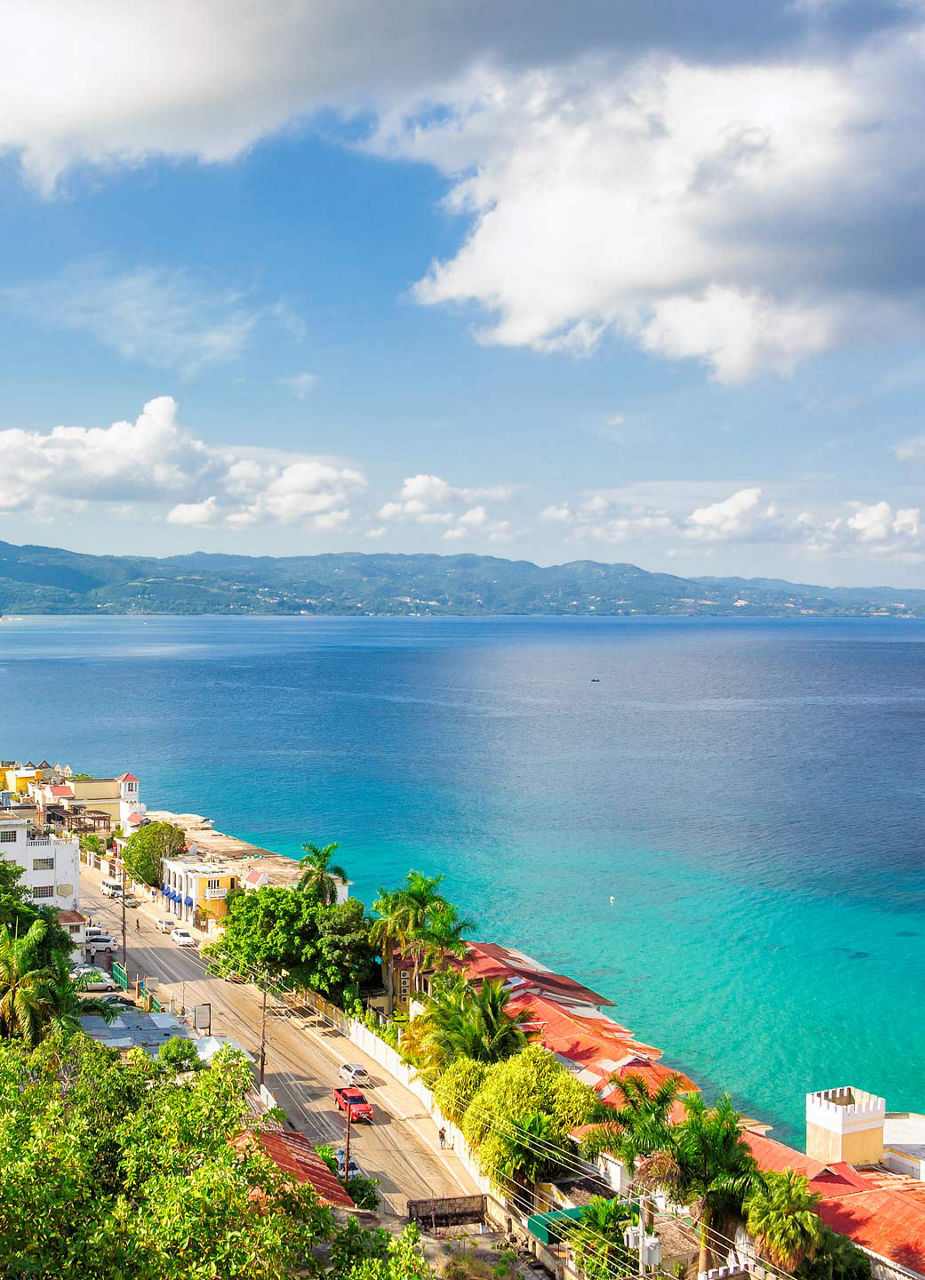 A Morning at the Bay
The chirping of exotic birds starts with the rising sun, followed by the melodic rattling of bicycle chains as the mobile vendors set off on their tour. Soon the smooth sound of reggae beats joins in. Every day is a new chance to enjoy life the Caribbean way in Montego Bay, Jamaica's second largest city. But for that, you first need to some fortification. The traditional Jamaican breakfast Ackee and Saltfish is prepared with cod fish served with akee fruit, onions, bacon, vegetables, and plantains. In Montego Bay, people eat a hearty meal in the morning; you can try the national dish at Castle Vue B&B in the city centre, for example.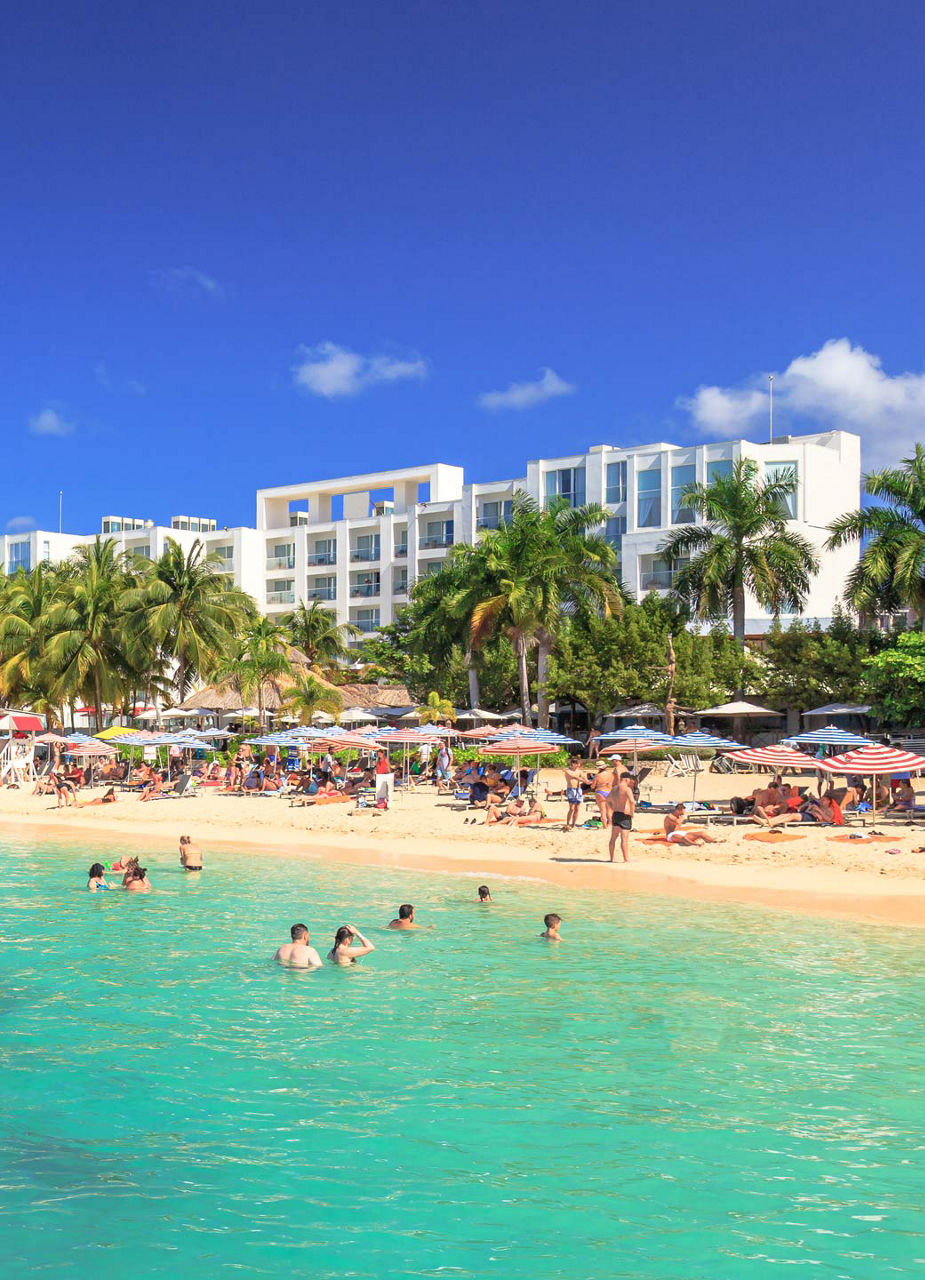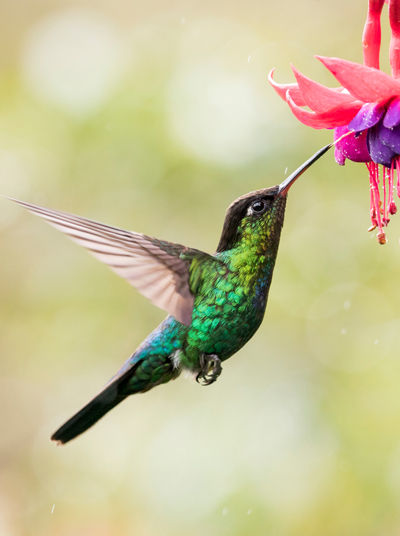 Doctor's Cave and Hummingbirds
Jamaicans usually refer to Montego Bay as MoBay. The bay gives the city its charm, located in the north of Jamaica directly on the turquoise-blue Caribbean Sea. One of the most beautiful stretches of beach is called Doctor's Cave, a private beach where you can rent sunbeds and umbrellas and drink colourful rum cocktails. The water here is shallow and the sand is fine, making Doctor's Cave also an ideal beach for families with children. The same goes for the Rockland Bird Sanctuary, a bird park just south of the city, in the middle of the jungle. After admiring the colourful hummingbirds, you can enjoy a fantastic view from the mountains to the sea.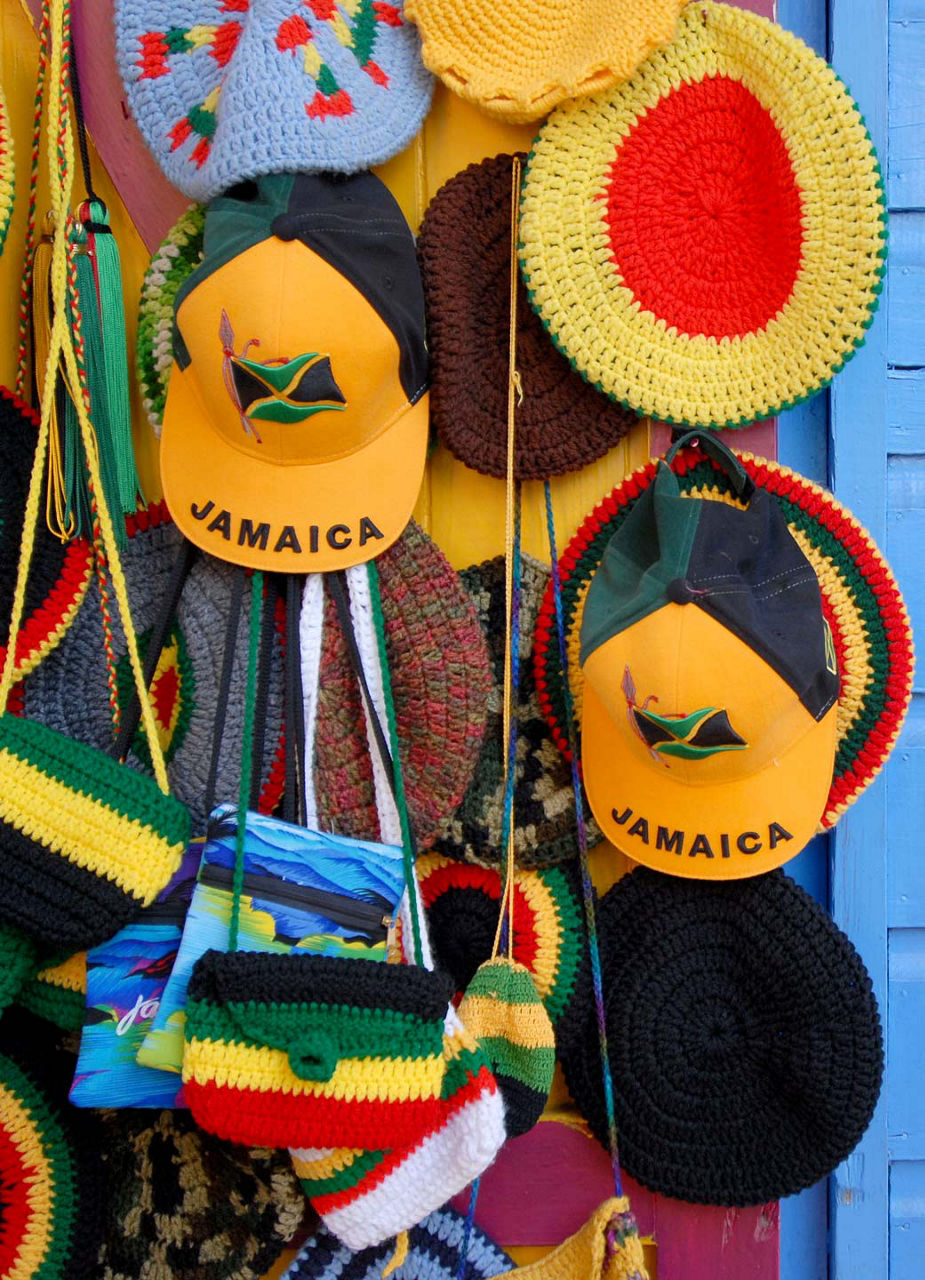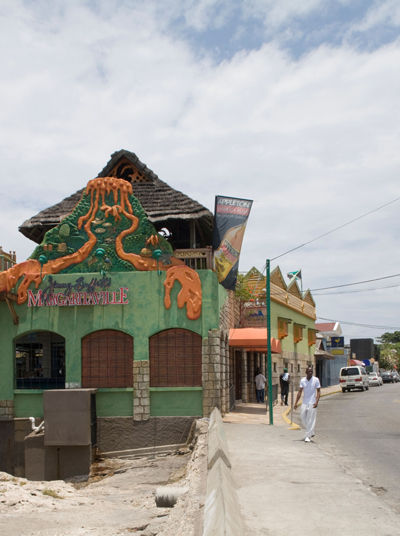 Rummage and Browse
Once back in town, you can spend the afternoon in Montego Bay on the Hip-Strip, the entertainment mile that runs parallel to the beach. You'll find many Jamaicans standing along the road with their bicycle baskets full of local fruits: bananas, pineapples, papayas. The shops have souvenirs and postcards, of course, but if you are looking for something special, you should visit the Craft Market at the southern end of the Hip-Strip. In a complex of small wooden huts, brightly painted in blue, yellow and pink, decorated with pennant strings, there is plenty to see. Whether it's clothes, woven baskets, bags, or caps in cheerful Jamaican colours – you'll definitely find something to float your boat!
A Beach Bar to Fall in Love With
The sun is setting in Montego Bay, and although the sound of the birds is fading with the light, the reggae music is just getting louder. The first people are beginning to dance in the bars and clubs on the beach and Hip-Strip, while some are still enjoying dinner in the restaurants nearby. A Jamaican speciality is meat with jerk marinade, which each family cooks following its own recipe. You can get the best jerk meat at a casual restaurant called Scotchies, which looks like a big beach bar. They serve spicy marinated chicken, beef, and fish on a huge wooden grill, accompanied by breadfruit – just delicious!