The choice of dreamlike beaches and paradisiacal bays on the island of Lefkada is huge. We have selected a few gems for you.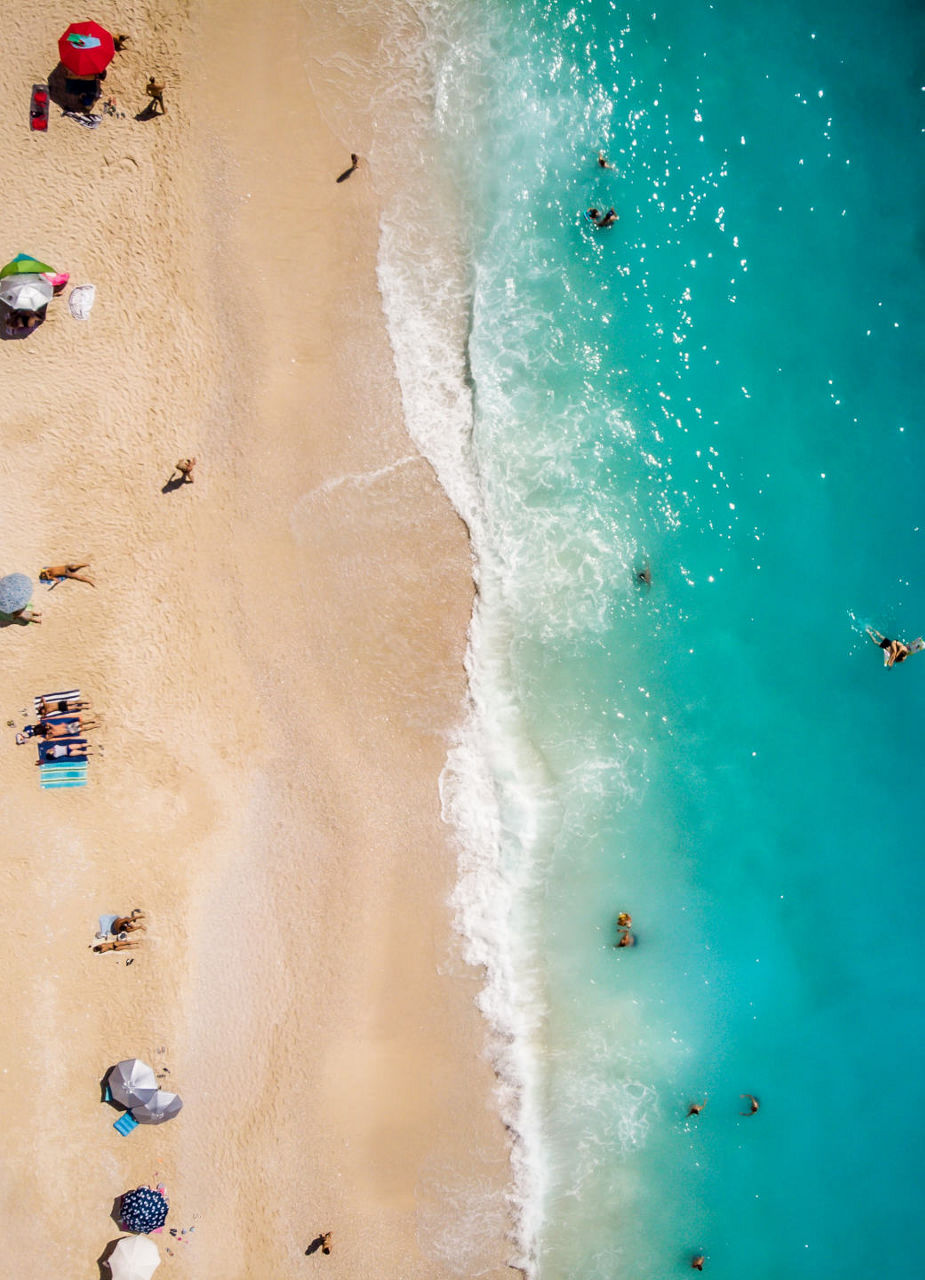 Kathisma Beach
The magnificent Kathisma Beach is located on the west coast and can be reached by car in a few minutes from Agios Nikitas. This very wide and sandy/pebbly beach is about one kilometre long and therefore ideal for families. Close by you can find a water sports centre as well as various restaurants and beach bars where you can eat and enjoy the sunset with a refreshing drink.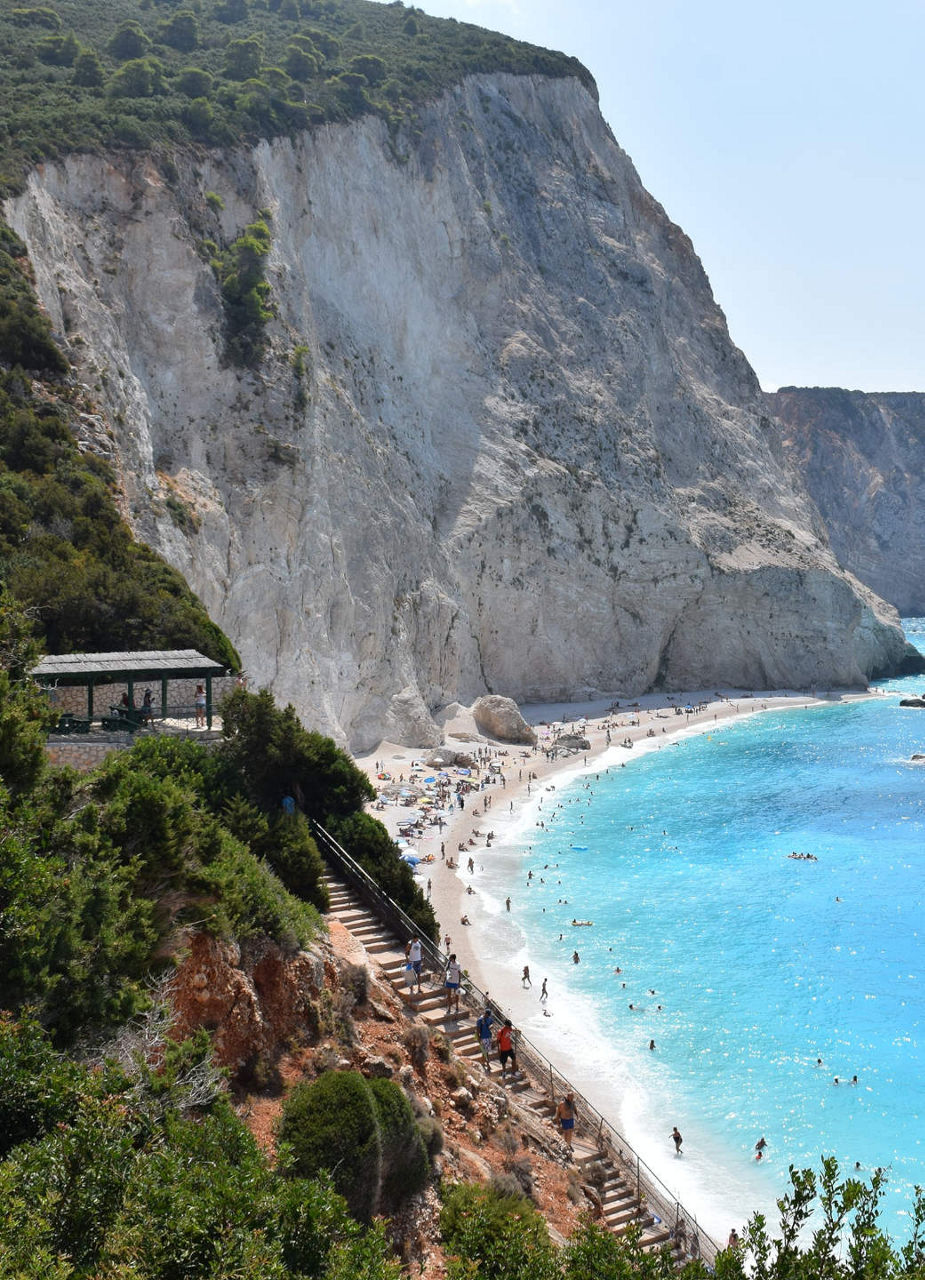 Porto Katsiki
This is one of Greece's most stunning seashores and regularly gets ranked as of the best European beaches. Due to its great popularity, Porto Katsiki is usually very crowded. It is located about 40 kilometres southwest of Lefkada town and is surrounded by a white cliff. Parking is available, however, this pebblly beach is only accessible by steep stairs. Furthermore, catering is procurable and sunbeds and parasols can be rented.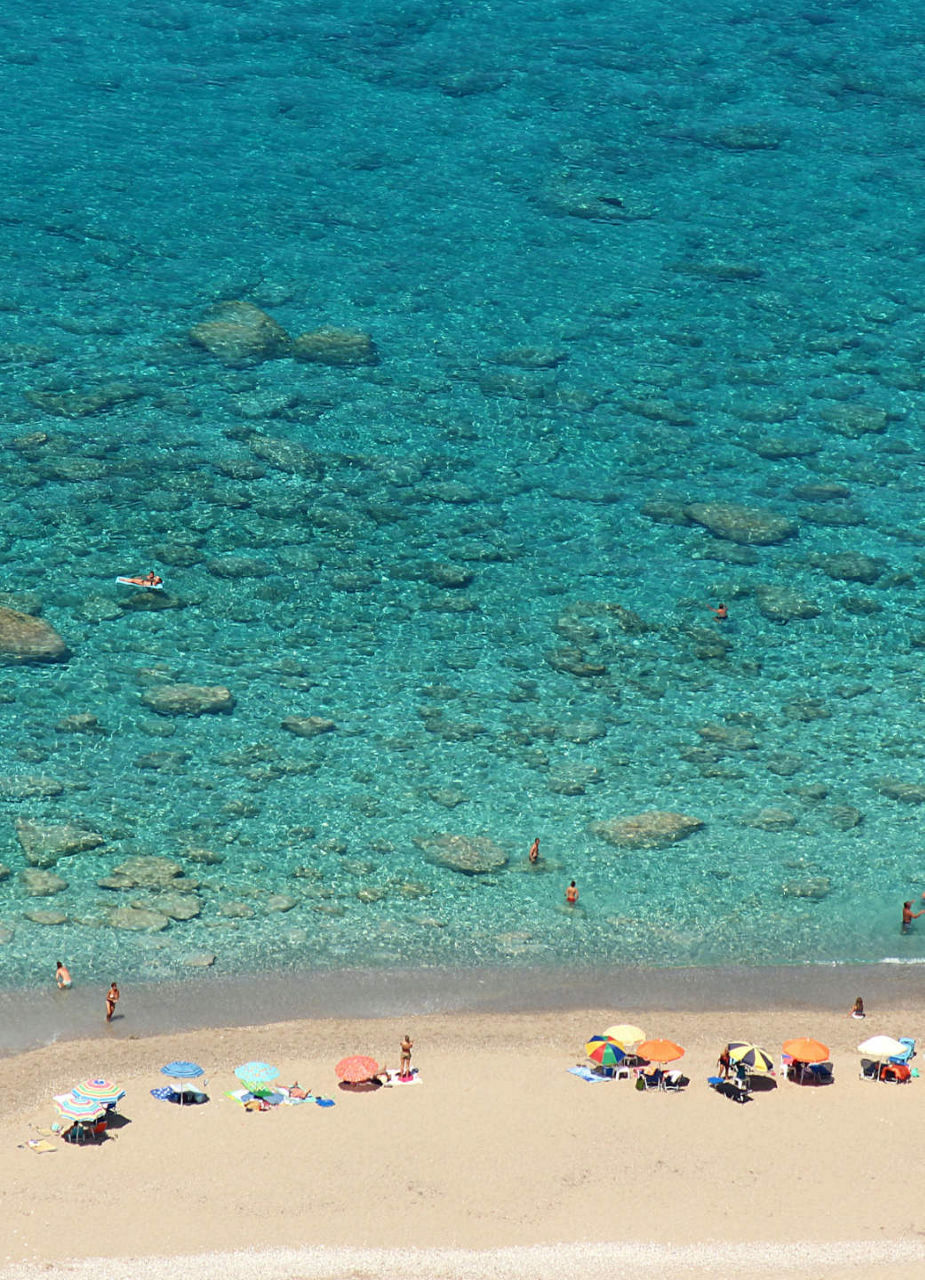 Agiofili Beach
Agiofili Beach is another wonderful beach on Lefkada. The picturesque little bay with sand, pebbles, and crystal clear turquoise waters is located near Vasiliki in the south of the island. The most convenient way to reach the beach is by water taxi from Vasiliki. It is also possible to get there by car and parking is available. There is a small kiosk on the beach. Moreover, in the peak season you can rent deckchairs and umbrellas.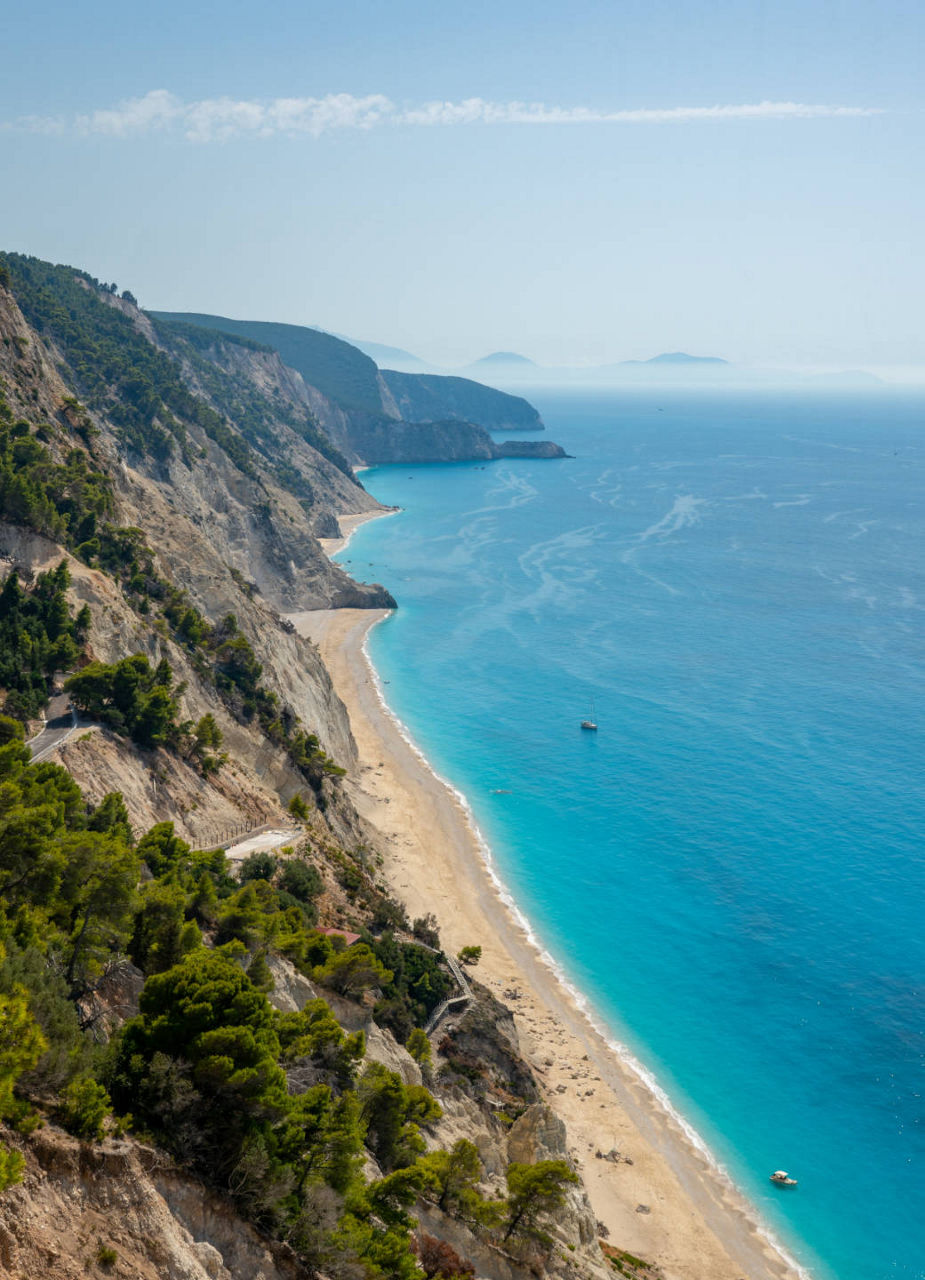 Egremni Beach
Egremni Beach is a fantastic place in the southwest of the island and definitely worth a visit. Ever since the area got hit by an earthquake a few years ago, the two kilometre long sandy and pebbly beach is only accessible by boat. There are regular connections from Nidri or Vasiliki. The scenery with the steep rock faces is movie-like and the waters are clear and blue just like in the Caribbean. During the peak season there is a beach bar and sunbeds as well as parasols can be rented.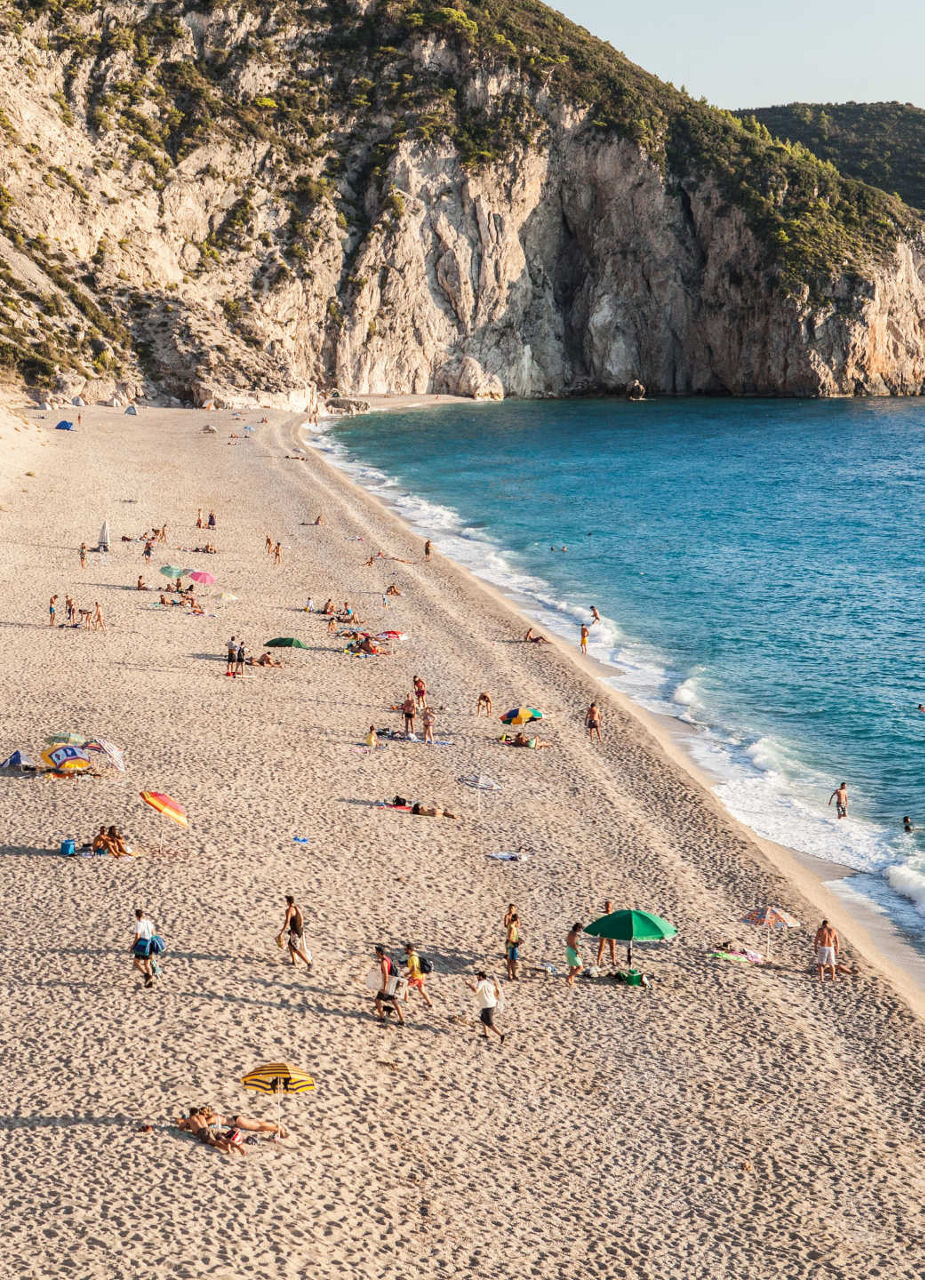 Milos Beach
Another jewel on the island is Milos Beach. You can reach the beautiful and somewhat less crowded waterfront on foot from the village of Agios Nikitas in the northwest of the island. The beautiful sandy and pebbley beach, the crystal clear water, and the dreamlike scenery are definitely worth the short walk. We recommend good shoes for the sometimes steep path down to the seashore.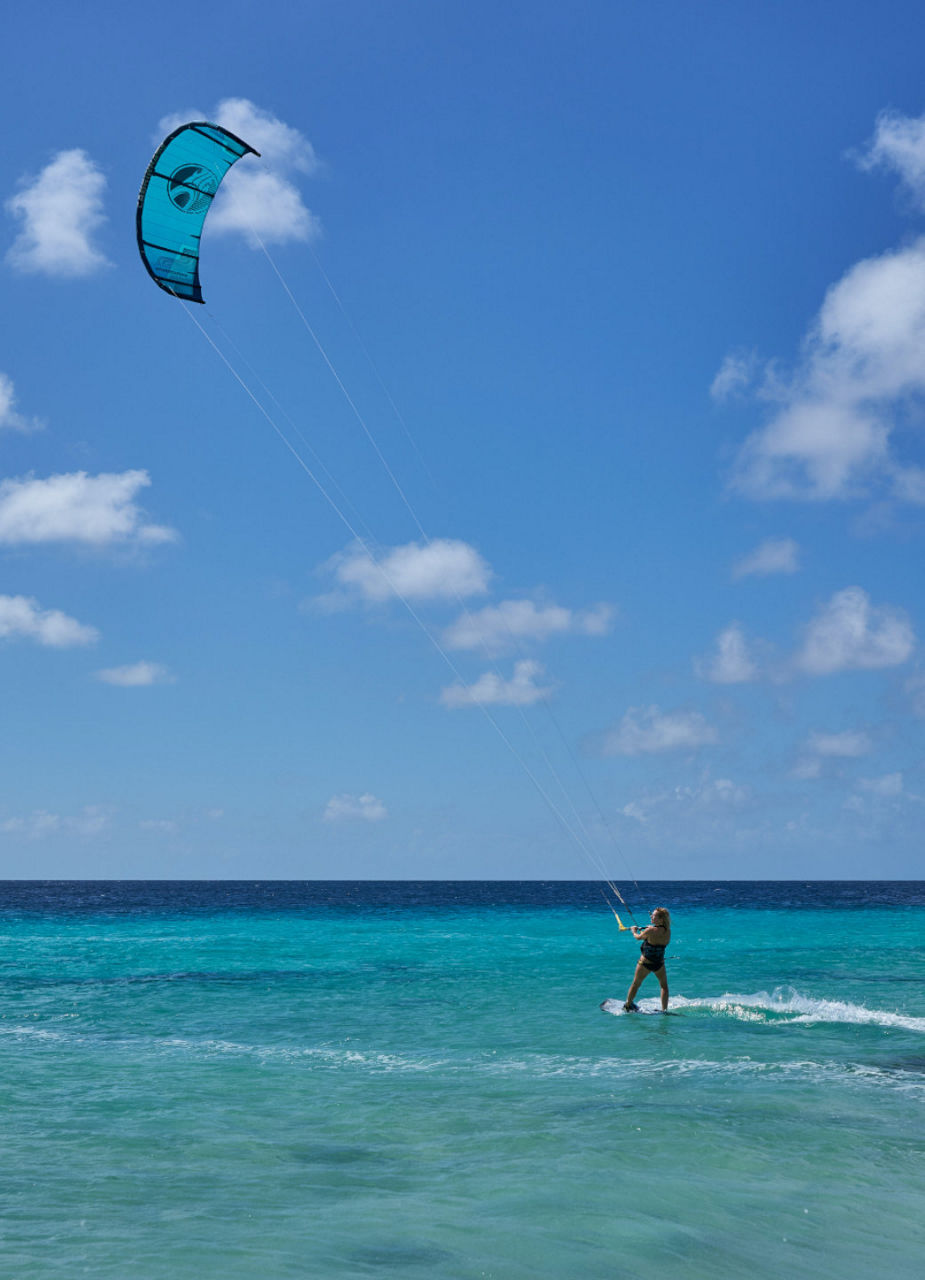 Agios Ioannis – Milli Beach
This beach of is an absolute highlight for all wind and kite surfers or for those who like to watch them doing their manoeuvres. Agios Ioannis is located in the north of the island near Lefkada town and is one of the best and most famous surf spots in Europe. You can rent equipment and attend courses at Milos Beach Resort. This shoreline with its stunning scenery is also ideal for walks.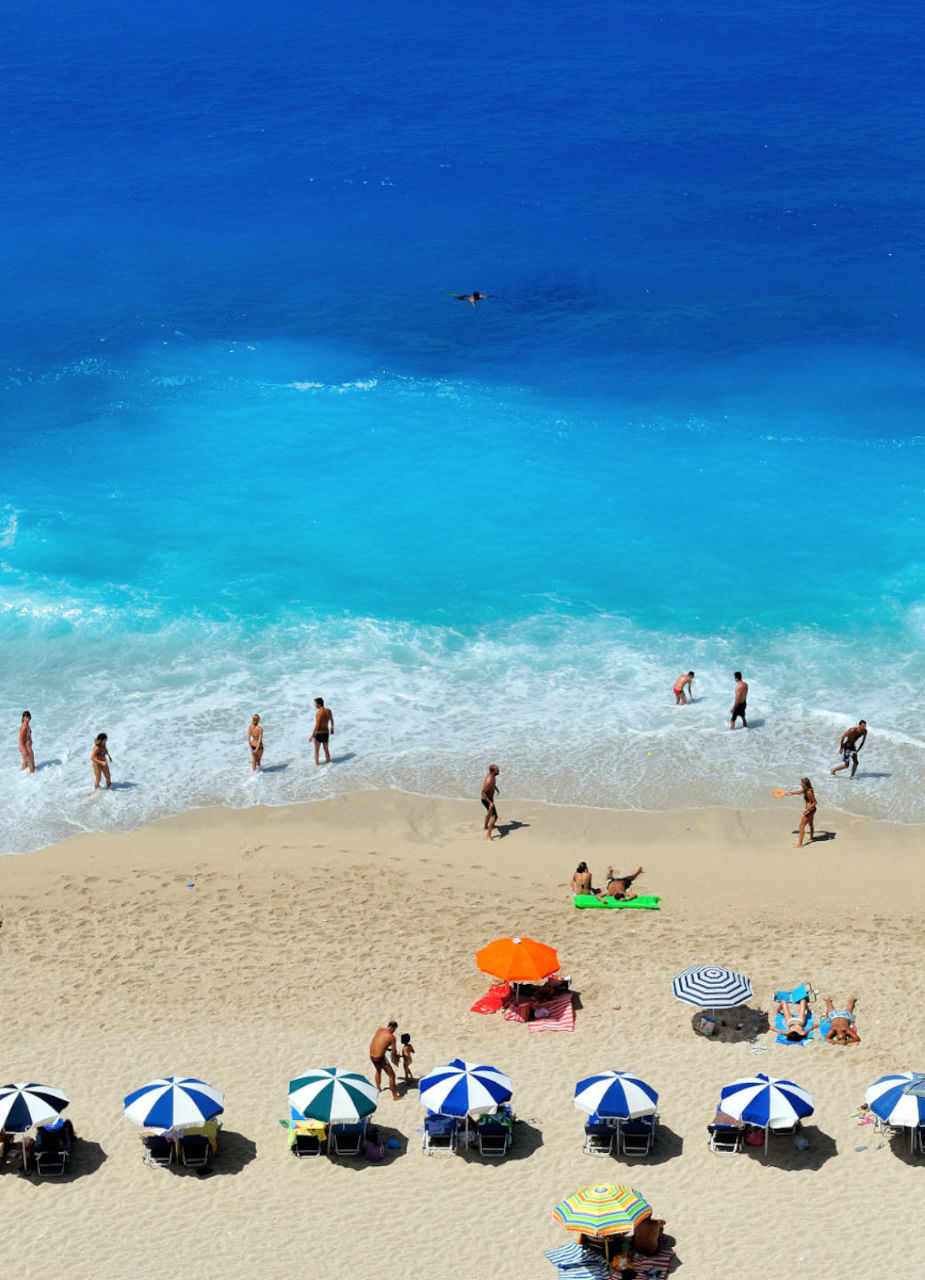 Afteli Beach
This small gem is located on the east coast of Lefkada and shimmers in all shades of blue. The approach is a bit adventurous, for the last four kilometres lead over a narrow and winding gravel road. Once there, a small bay invites you to relax, swim, and snorkel. There is a small restaurant and you can rent sunbeds and parasols.