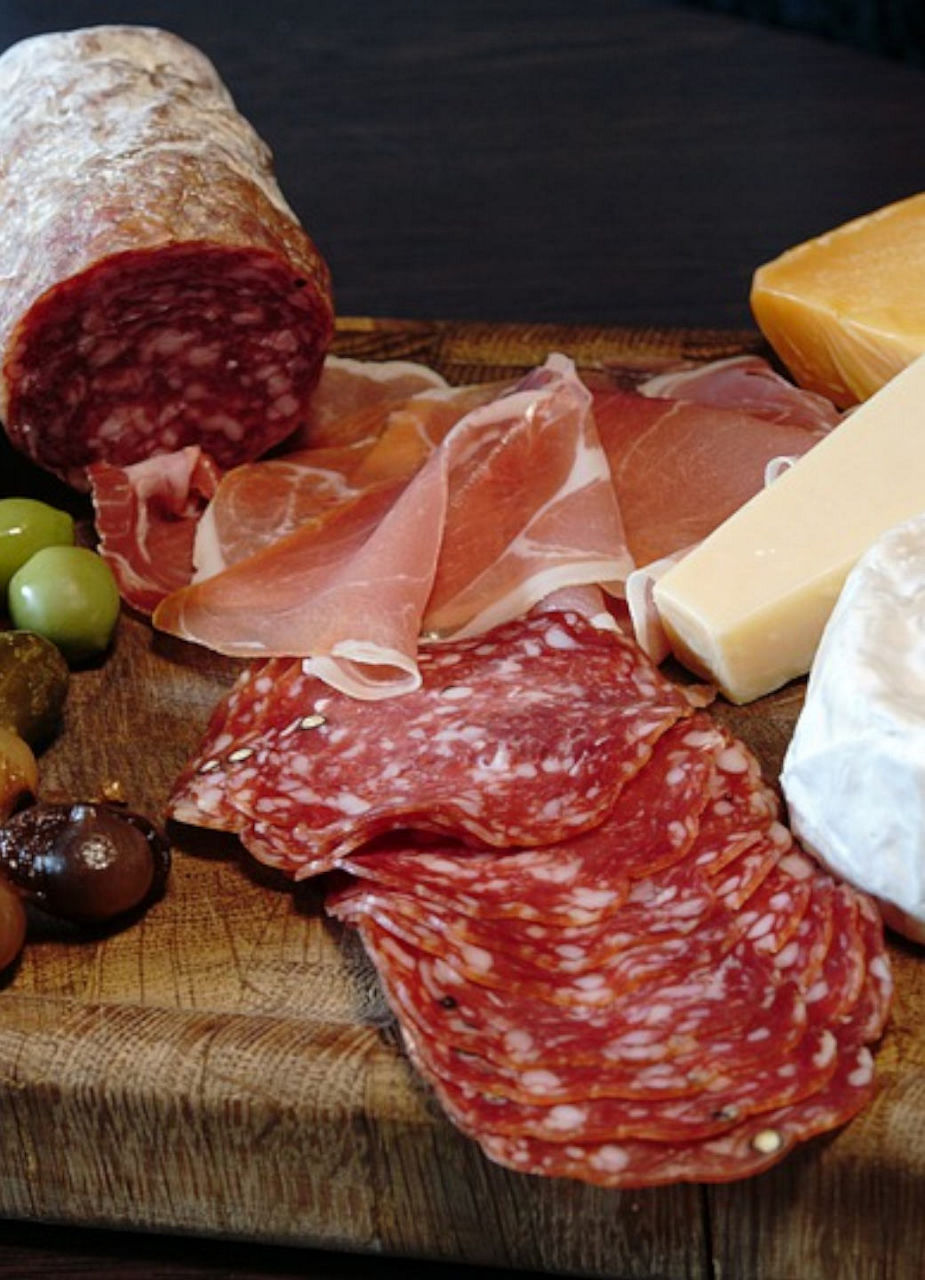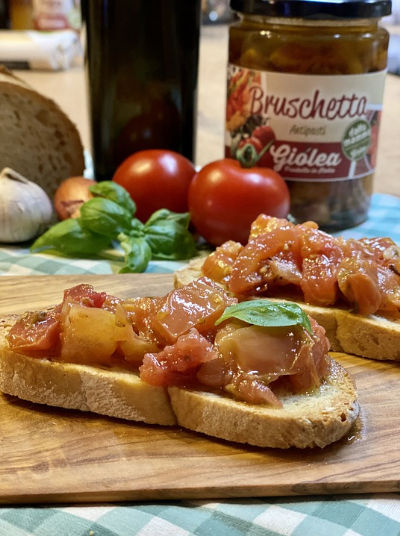 Antipasti
With an antipasti (appetizer plate) you can try some of these local specialties, here you can usually get very typical various pickled vegetables and several types of cured meats and cheeses, which are produced in the village or in the surrounding area. The most famous cheeses are ricotta, provolone, mozzarella and pecorino. The latter is produced from sheep's milk and is most common in the Aspromonte area. Pecorino is comparable to Parmesan and is used in a similar way, which is why it is also very well known and can sometimes be found in grocery stores in our country.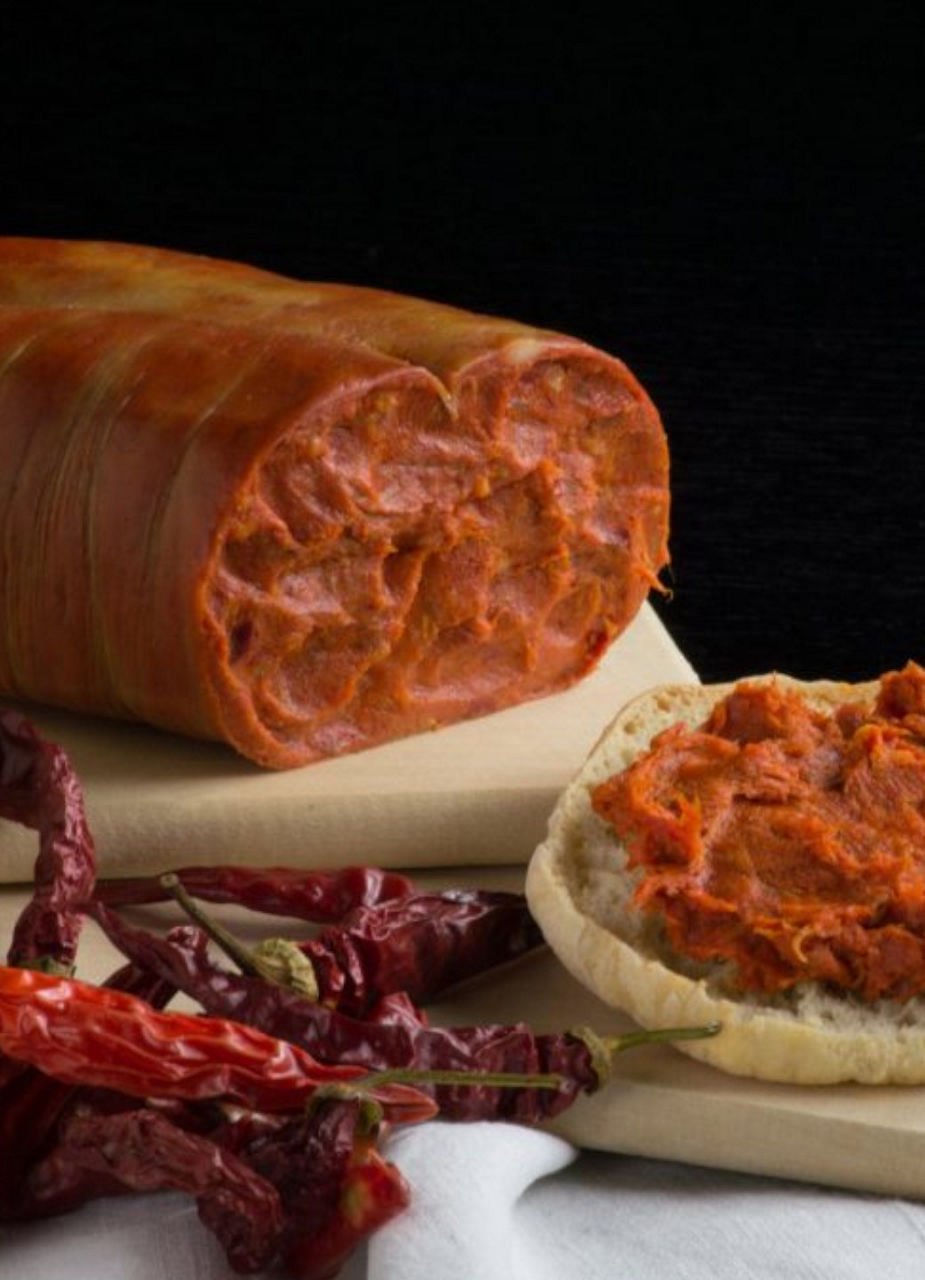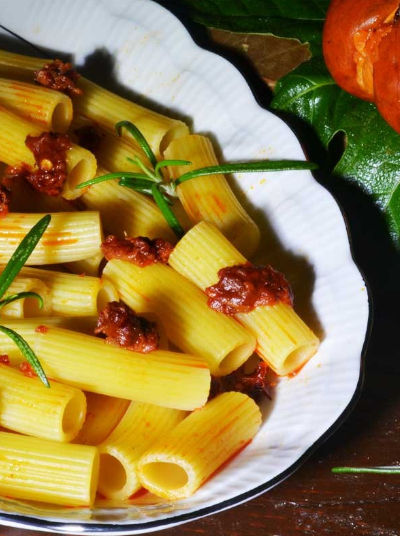 Nduja
Particularly famous is also the Nduja, a very spicy, fiery red Mett sausage, which is used in pasta sauces or as a spread. It contains a large amount of chili, which is why the sausage is fiery red. Because of its distinctive taste and piquancy, nduja is often used as a seasoning ingredient in all kinds of dishes. Originally this specialty comes from Spilinga, near the famous Capo Vaticano.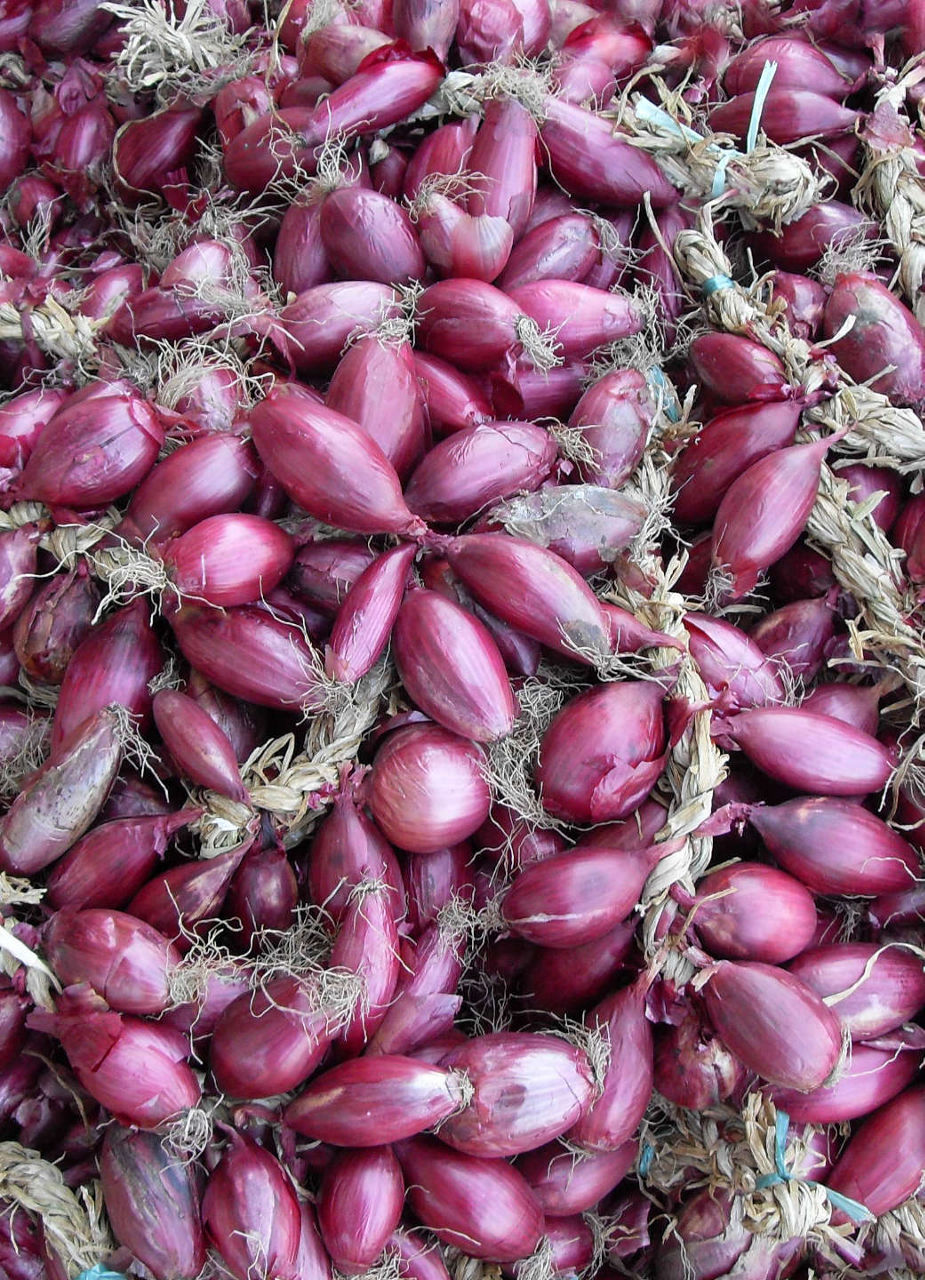 The Cipolla Rossa
The red onion, also known as cipolla rossa, is also an essential ingredient in Calabrian cuisine and is present in almost all dishes. This particular onion is said to have been introduced to Calabria about 2000 years ago. Contrary to what one would expect, the onion has a rather sweet taste and is very healthy and easily digestible. These characteristics are probably due to the Mediterranean microclimate and the salty sea air. The Cipolla Rossa is used to make the famous onion jam, which is excellent as a sauce with various cheeses!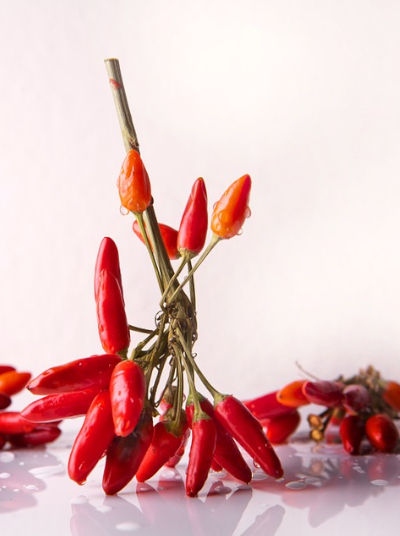 The Peperoncino
The Calabrese love it hot. The peperoncino is an extremely hot chili variety and it is hard to imagine Calabria without it. You can get it in all kinds of varieties, whether fresh, dried or in olive oil. In the spicy cuisine of Calabria, the peperoncino is an essential ingredient and is used to season and refine dishes. The fresh pods are hung on a string and dried in the open air. Tourists will notice that these hanging chili peppers dominate the townscape and can be found everywhere, whether in front of houses, on balconies, on small stalls or in restaurants!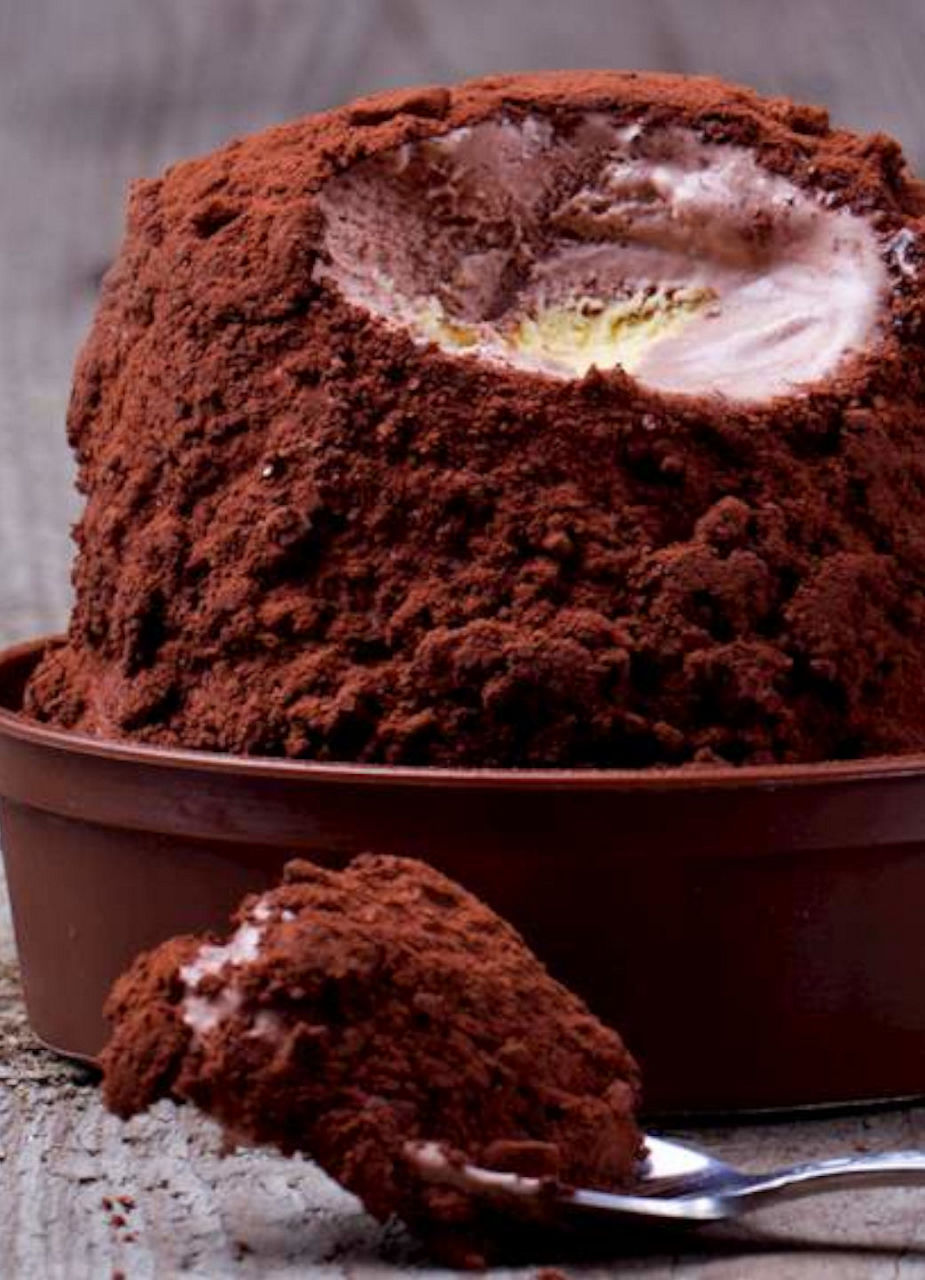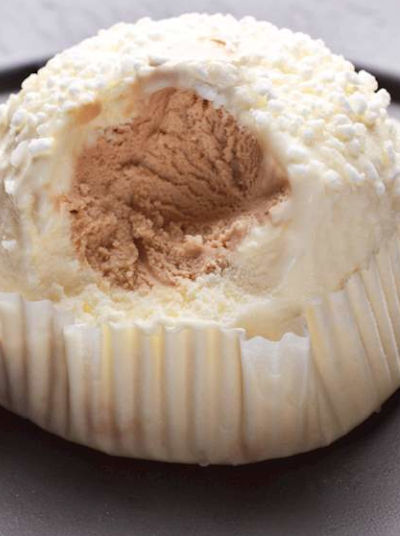 The Tartufo Ice Cream
The Tartufo ice cream, a special ice cream specialty. Tartufo ice cream is one of the most famous specialties from Calabria and is irresistible for ice cream lovers. The special ice cream finds its origin in Pizzo, a small town on the west coast. Contrary to what the name Tartufo (Italian for truffle) suggests, it consists of nut and chocolate ice cream and is filled with a core of chocolate sauce. The not-quite-round scoop is frozen and turned in a cocoa bath before serving. Meanwhile, the numerous gelaterias offer the tartufo ice cream in all possible variations and different fillings - a real treat!