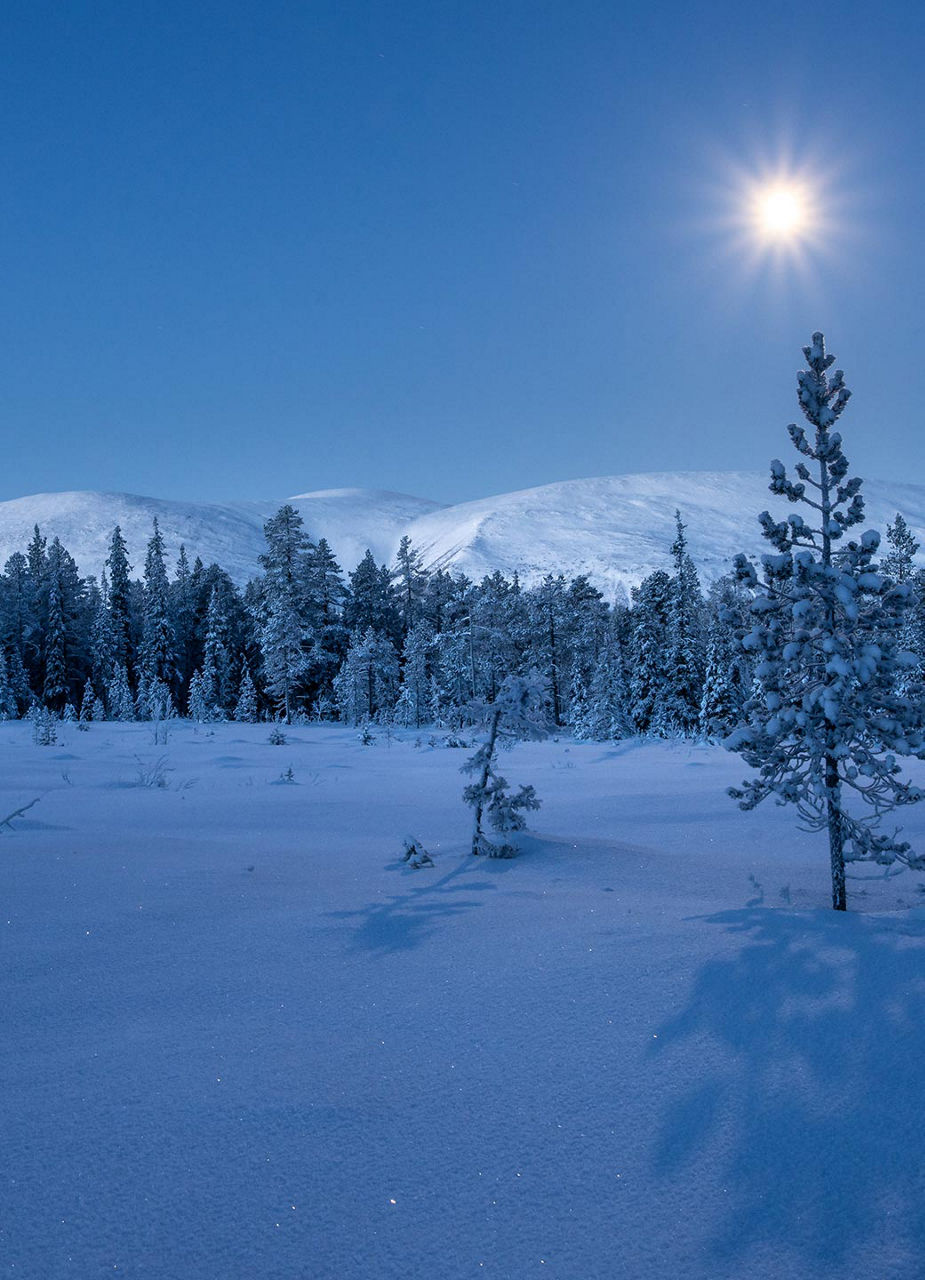 Finland's ski resorts: spacious and not too steep
Do you love the far north and want guaranteed snow? We have an insider tip for you: Finland! High up in the Arctic Circle, in Finnish Lapland, snow and well-maintained slopes and pistes are guaranteed. Expansive ski resorts await you here, most of which are not particularly steep and ideal for leisure skiers. Not quite as high as the Alps - the highest ski resort is in Pallas, Finland, around 780 metres above sea level - but with guaranteed snowfall and no long waiting times at the start.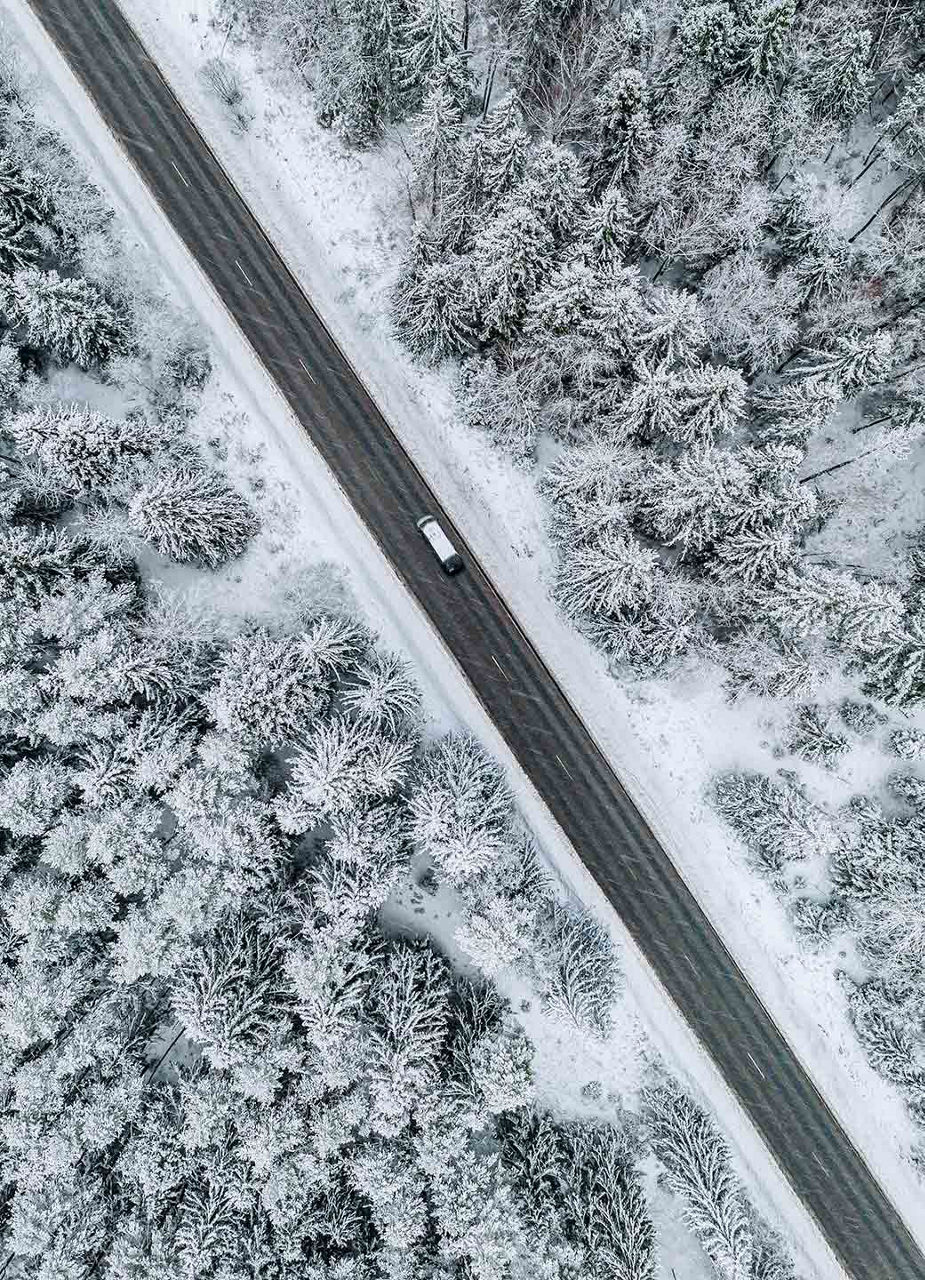 No fear of wintry roads
Finnish Lapland is really not difficult to reach. You can head for any of the beautiful ski resorts from Ivalo, where Finland's northernmost airport is located, either by renting a car or booking a place on the shuttle bus through your accommodation. Scheduled buses do not run in the winter season. To get around, a rental car is the best option. Driving is easy, and there is no need for a 4-wheel drive - the roads in the region are always cleared.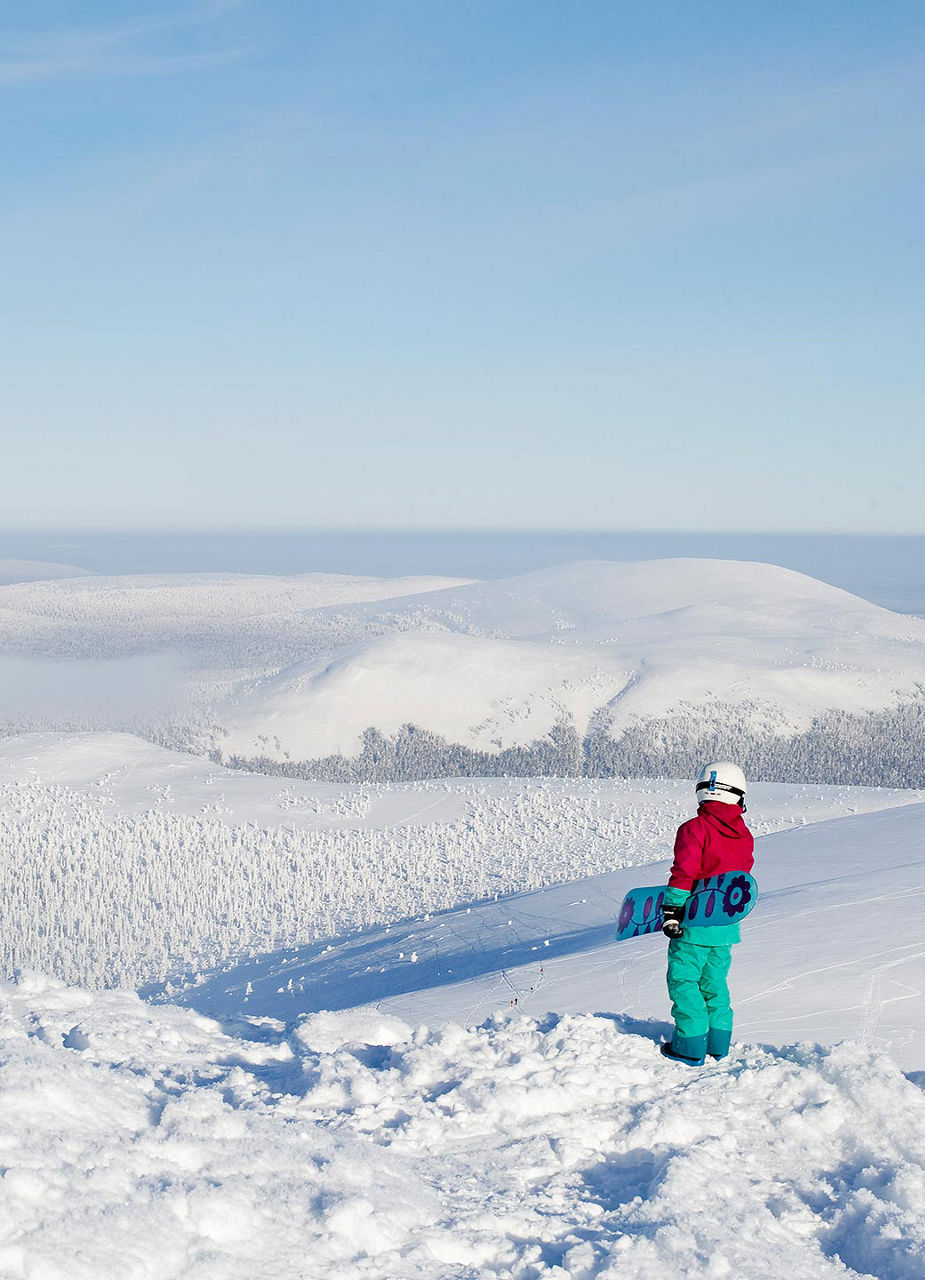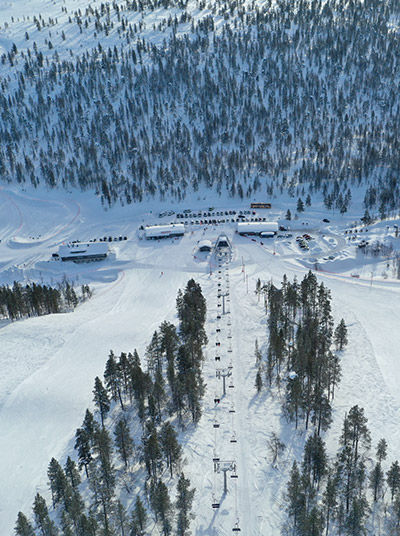 18-kilometre slope in the Saariselkä ski resort
The ski resort surrounding Saariselkä is very popular among skiers and snowboarders. The village is on the small side, but it has become a hub for winter sports. Around 35 kilometres south of Ivalo airport, this tranquil winter wonderland offers a total of 18 kilometres of manicured pistes. Pure delight: the ski slopes here often extend right up to the hotel entrance. Many hotels offer their own ski rental and provide thermal clothing free of charge.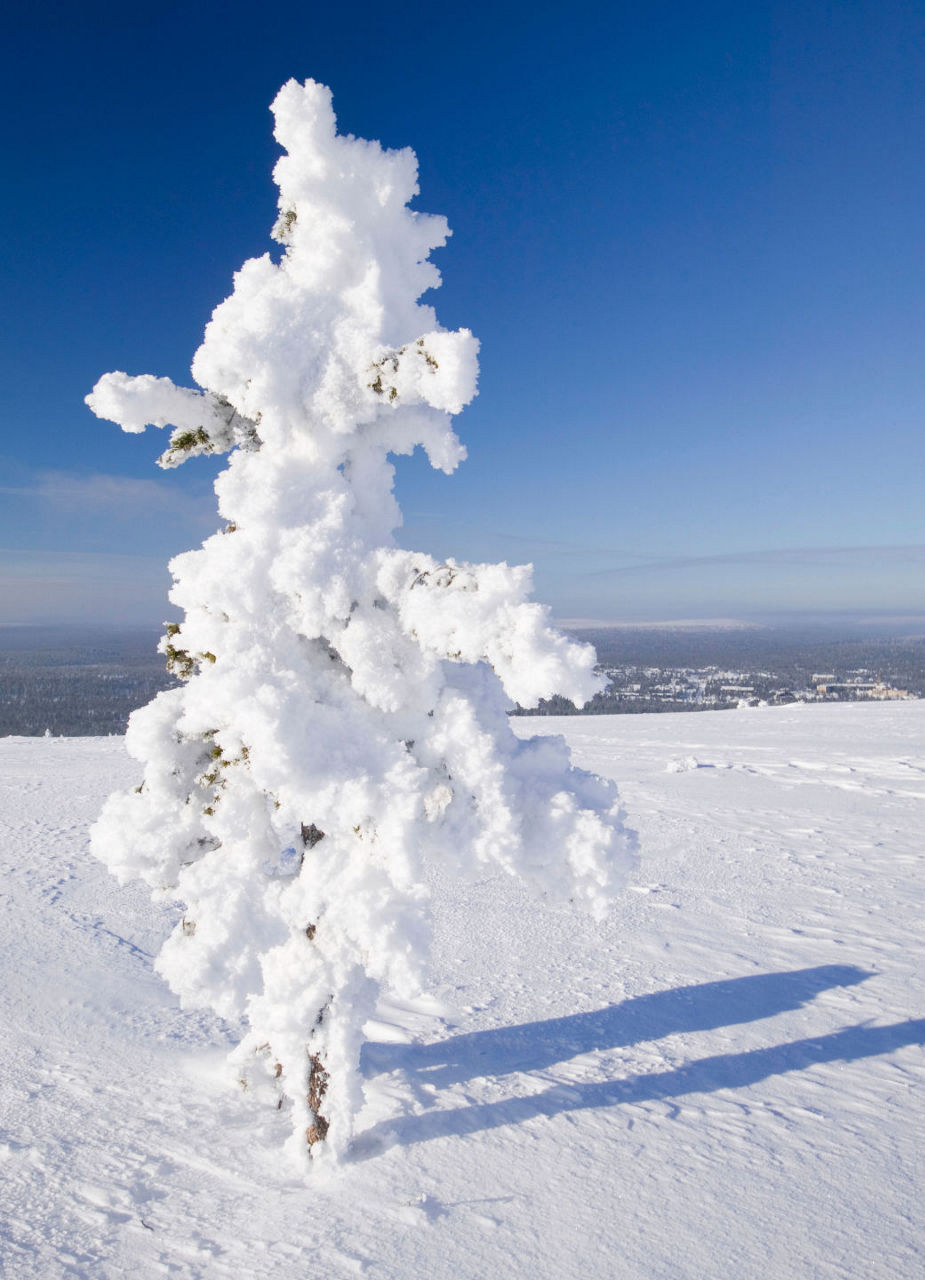 Frosty nature
That's right, you read that correctly. You will be provided with special thermal clothing. Because, with all due respect, your conventional ski gear might not be warm enough for Lapland. Here, winter temperatures can drop to -25 or -30 degrees. Wearing a light outfit and forgoing your jacket completely for après-ski is not advisable in Finland.
However, no one really gets cold during downhill or cross-country skiing. Thanks to the physical exertion, you can usually spend four to five hours outside without any problems. And even if it's not bitterly cold every day, it's advisable to wear a balaclava helmet, especially when skiing, to avoid icy cold wind in your face.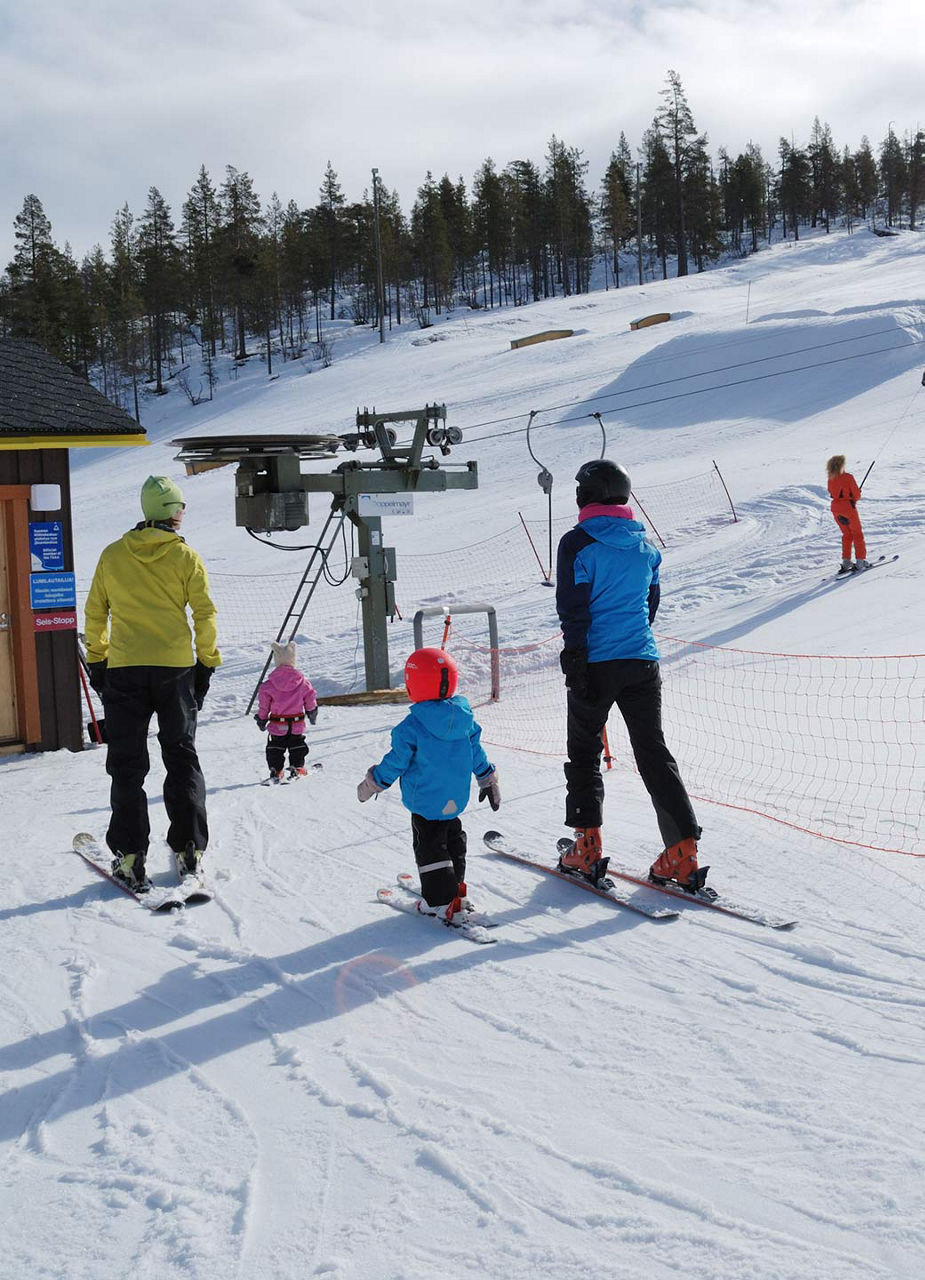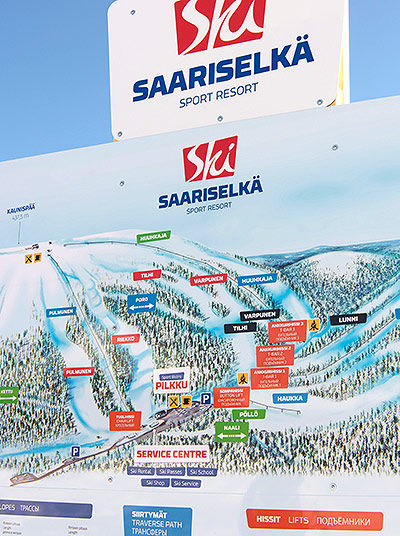 Ideal for beginners too: slopes for every level
More than half of the slopes in Saariselkä, namely 9.5 kilometres, are classified as easy, 5.5 as medium and 3.5 kilometres as difficult - perfect slopes for everyone. Beginners or skiers not yet quite sure of their abilities can practice on the gentle hills without a second thought. There are six ski lifts in total: a comfortable chairlift with three seats, three T-bar lifts, a platter lift and a rope lift, which is ideal for children learning to ski or snowboard.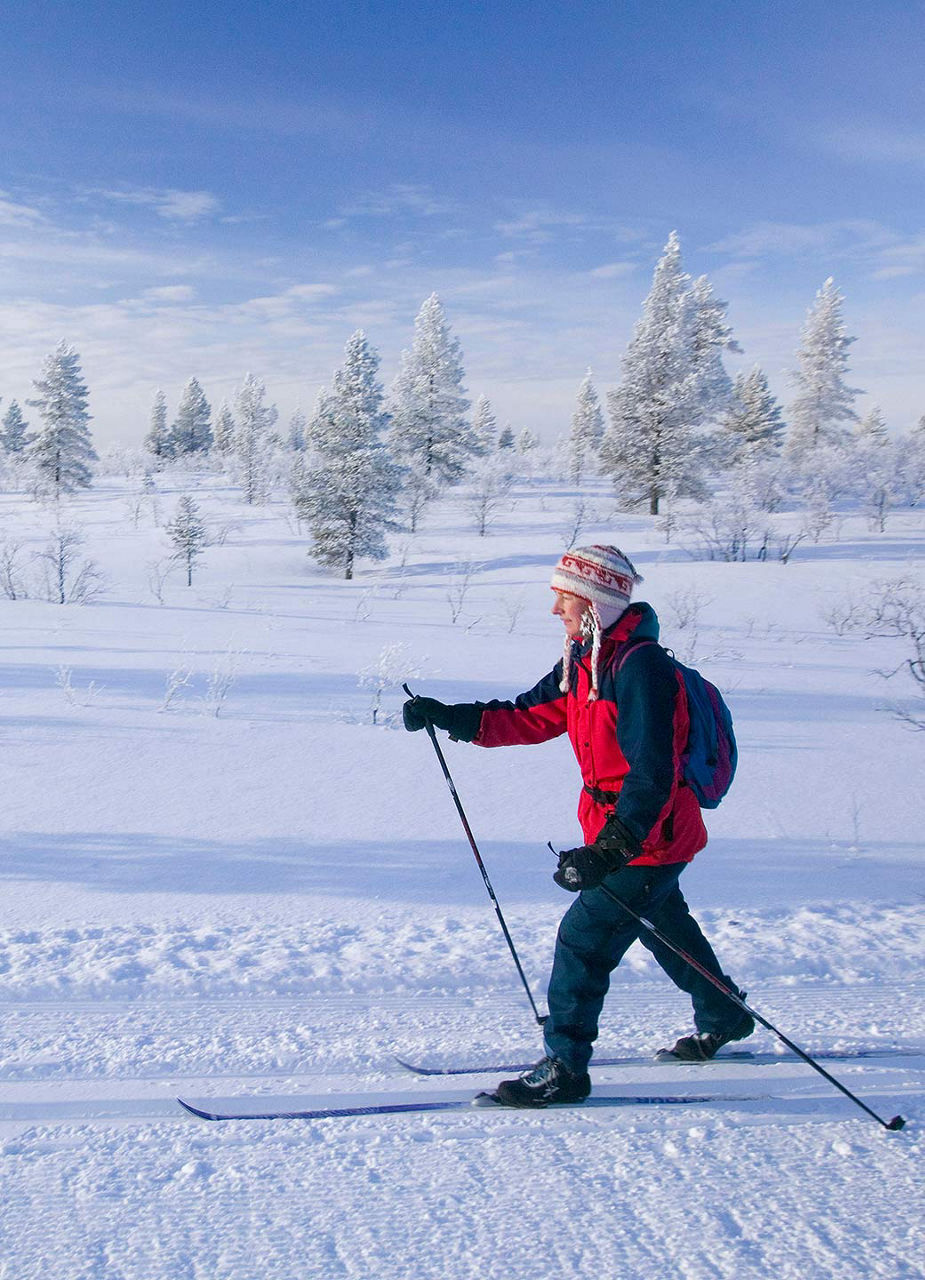 Cross-country skiing: endless horizons
If you prefer to forgo the rapid downhill skiing and opt for leisurely horizontal tours, there are extensive cross-country ski trails stretching across the snow-white landscape. These trails are perfect for skating and classic cross-country skiing. Rent the appropriate equipment from your hotel or at the Saariselkä Ski Shop. Ski right up to your accommodation and use the equipment for as many days as you wish.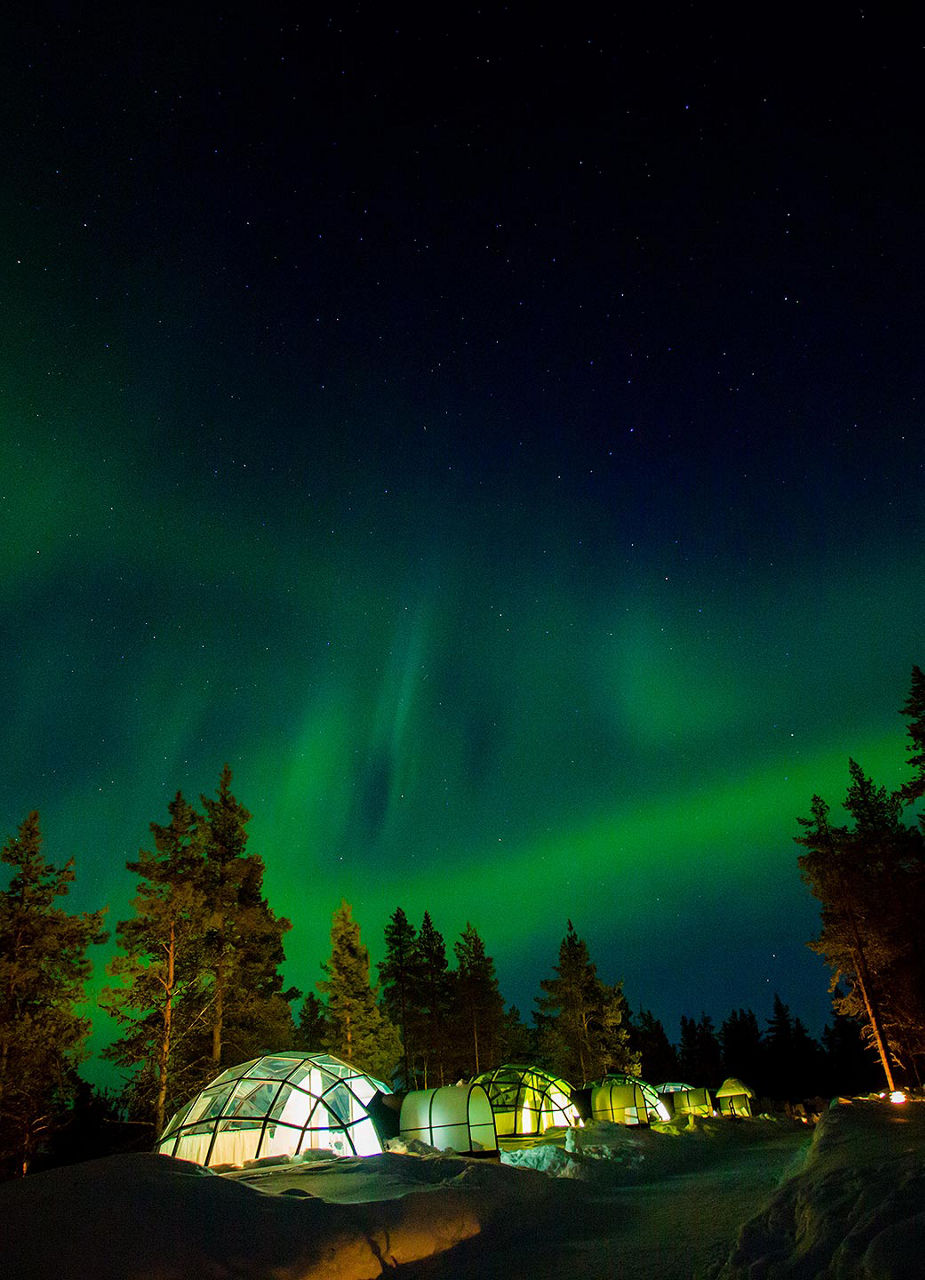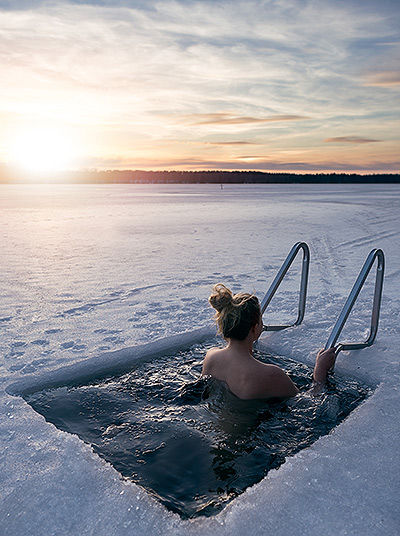 Accommodation in Saariselkä – from rustic to luxurious
Saariselkä offers more than 10,000 beds for visitors. Choose between a cosy Finnish holiday home or a luxurious hotel.
One of the most beautiful hotels is the Star Arctic Hotel. Located on Kaunispää Mountain, right next to the large ski resort, it boasts glass igloos and "arctic chalets" with enormous thermal glass windows. If you prefer to relax a little further away from the hustle and bustle, the "Wilderness Hotel Muotka & Igloos" is the place to be. It offers modern décor, with a mix of rustic Lapland charm, featuring glass igloos, large cabins for tour groups and a wide range of sporting activities. If you are keen to see the aurora borealis as well as ski, this Northern Lights Village is the perfect place to stay. With its glass igloos and cabins, ice pool and private sauna, it offers plenty of relaxation and the best views of the Northern Lights.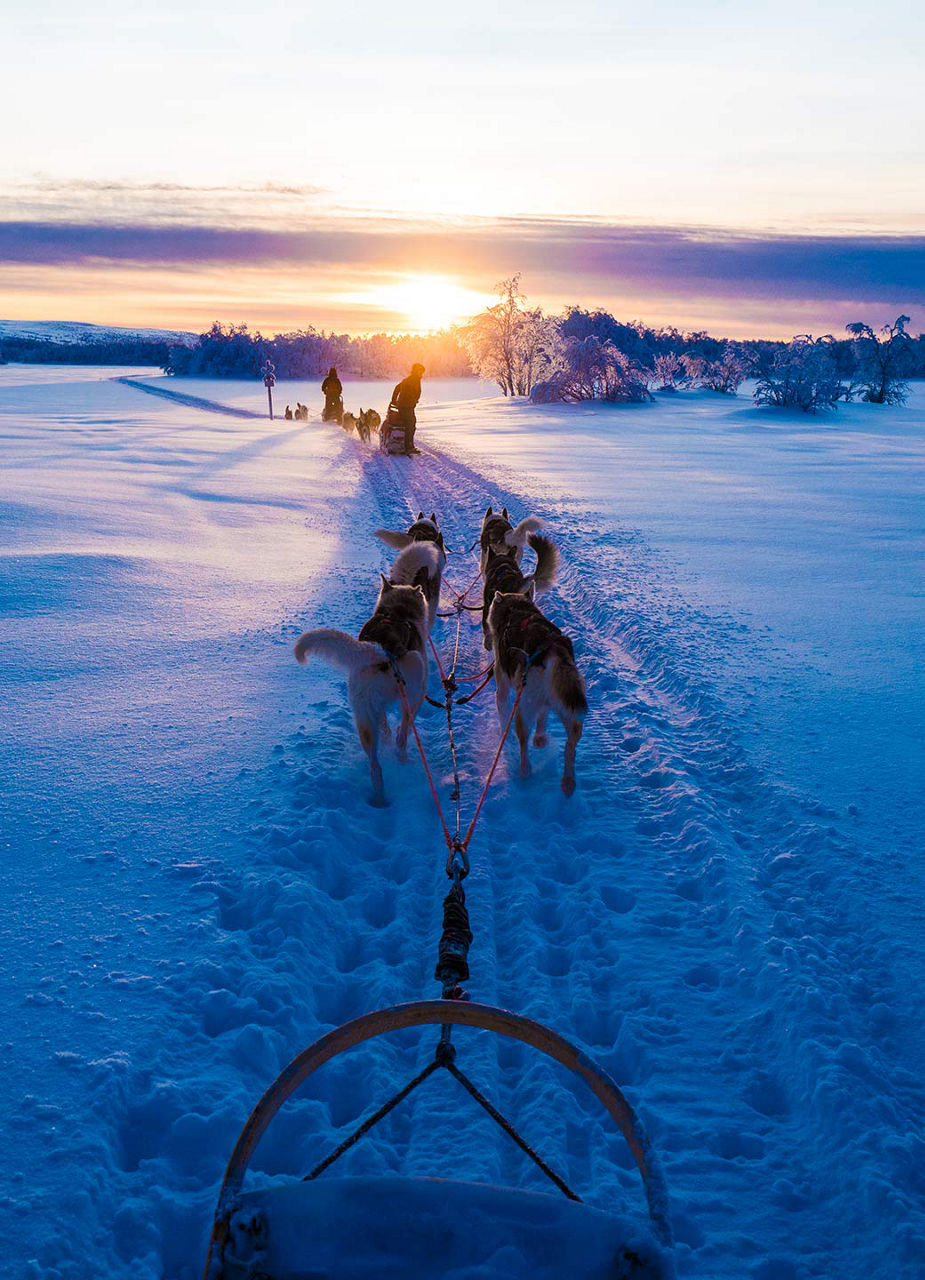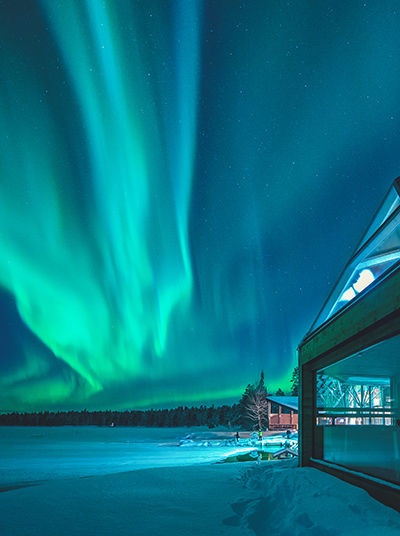 Off-piste: arctic adventures
No skiing holiday is complete without some relaxation and adventure, and you don't need to hit the slopes every day. Other spectacular arctic adventures await you in Saariselkä and the vicinity. Let the huskies pull you around in a sled and discover Finland's longest northern toboggan run, the Saariselkä Tobogganing. This is especially recommended for "aurora tobogganing" on moonless, clear nights. Enjoy a cosier environment by embracing the Finnish sauna culture. If your hotel offers a glass sauna, book a session in the evening or at night for the best experience. You will see a beautiful starry sky and if you are lucky, the northern lights. Be sure to try your luck (again) on the last day of your stay - seeing the Northern Lights creates the perfect ending to your trip to the Finnish Arctic Circle.