A port city, a student hotspot, a place with bizarre structures from long ago - Bari on the Adriatic has all of this and more. But the province of the same name also offers a few real gems with narrow streets and lively piazzas. We invite you to excursions in the region and show you authentic and extraordinary destinations in and around Bari.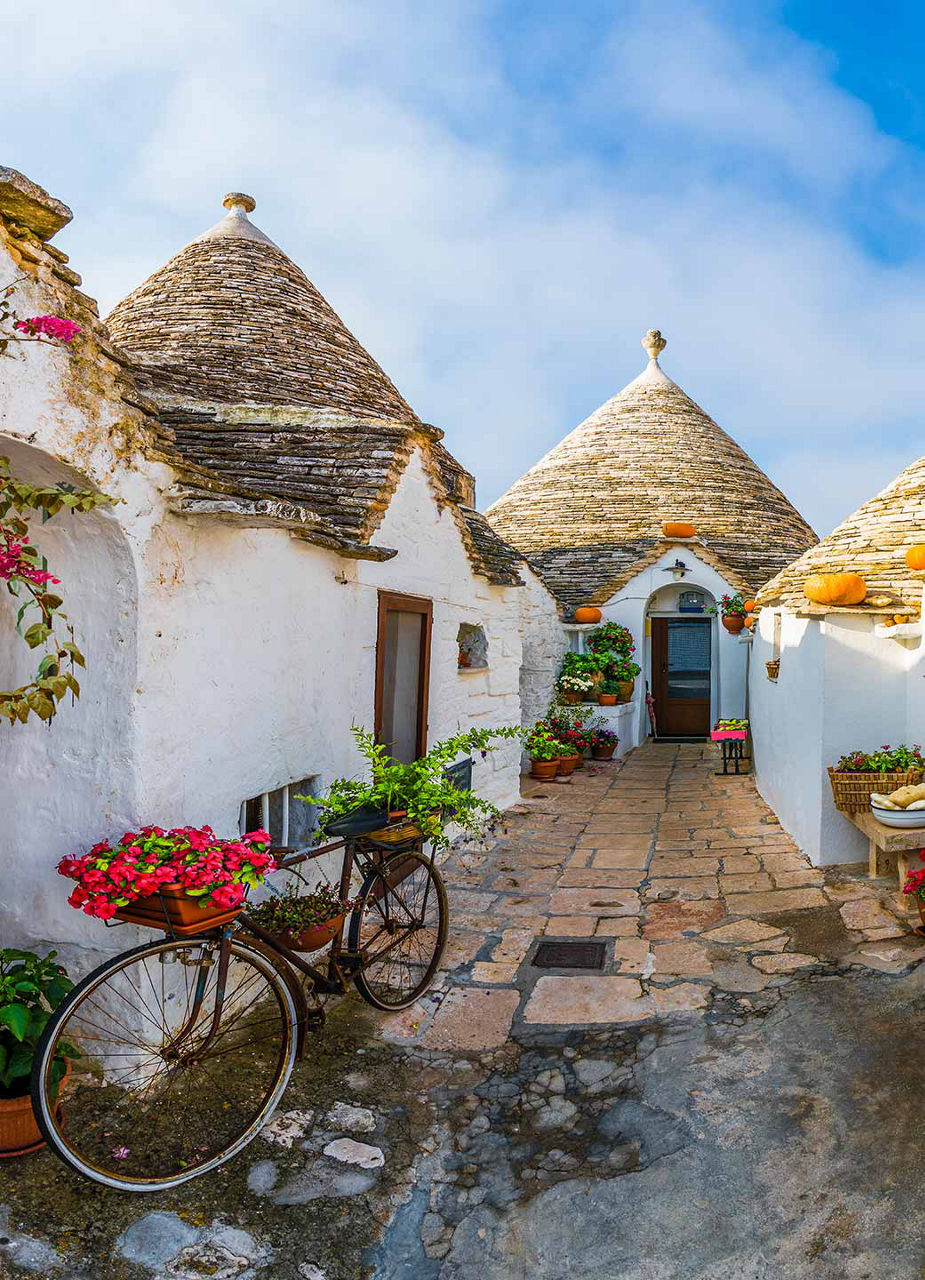 Structures of a Special Type
Alberobello is just an hour's drive from Bari and has very special dwellings to offer: Trulli. What may sound like the name of a chocolate speciality are in fact round houses with pointed roofs that resemble cones. They are believed to resemble the first shepherd huts of mankind. The whole of Alberobello is full of the cute little houses and was thus included in the UNESCO World Heritage List in 1996. The largest trullo of all trulli is the "Trullo Savrano"which you will recognise from afar with its 14-metre tower top.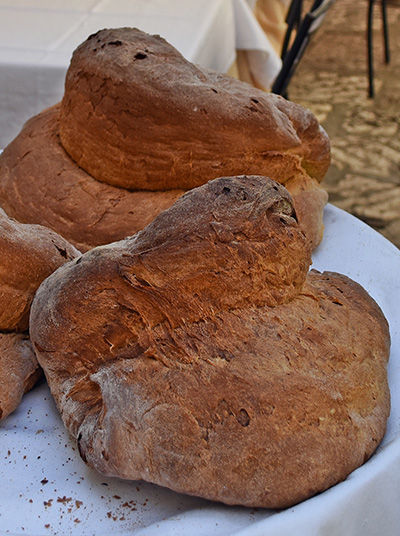 A Snack in Altamura
Even the ancient Romans knew that "panem et circenses" (bread and games) kept the people in a good mood. While gladiator fights and snake pits would require time travel and appropriate machinery, not to mention moral concerns, it only takes about 40 minutes by car from Bari to find excellent bread: Altamura is known for "Pane di Altamura," a crumbly hard wheat barley bread that can be tasted on almost every corner of the city. Visit the "Antico Forno Santa Chiara" bakery which has been practising its craft since the 15th century. Our ancient ancestors would definitely be a little envious of a serene snack in the courtyard with fresh pane.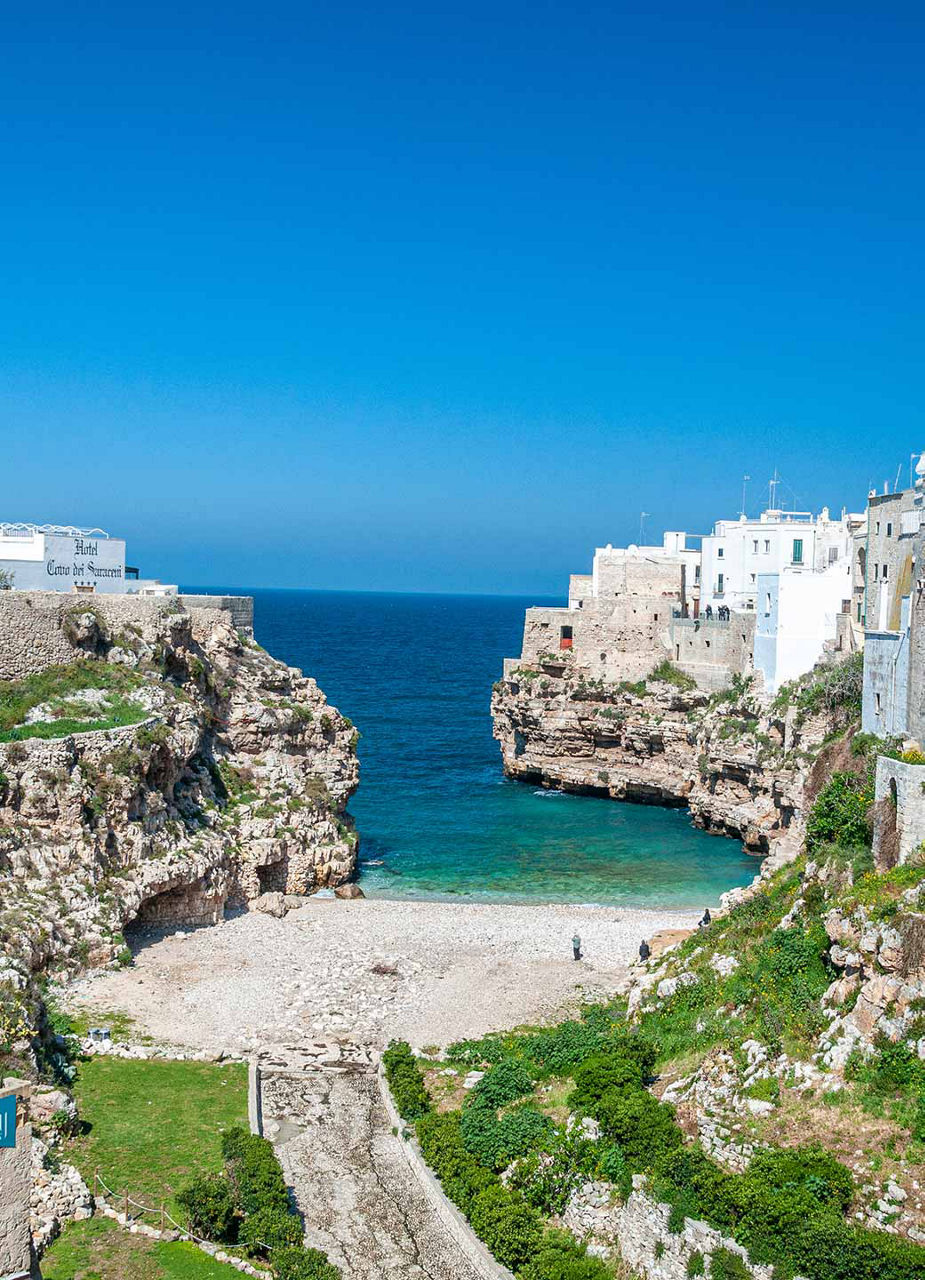 Picture Book Bay
The pleasantly warm water of the Adriatic splashing at your feet, to the left and right, rugged cliffs rise up to the glistening sun, from which white and beige stone houses emerge, casting shadows on the sea in some places. Behind you, your beach mat is waiting to be inaugurated, and an exciting book is ready for reading. The bustling city centre of Bari seems far away and yet it is quickly accessible should you want some excitement. "Lama Monachile" is the magical place that crowns your beach trip to Polignano a Mare, about half an hour from Bari.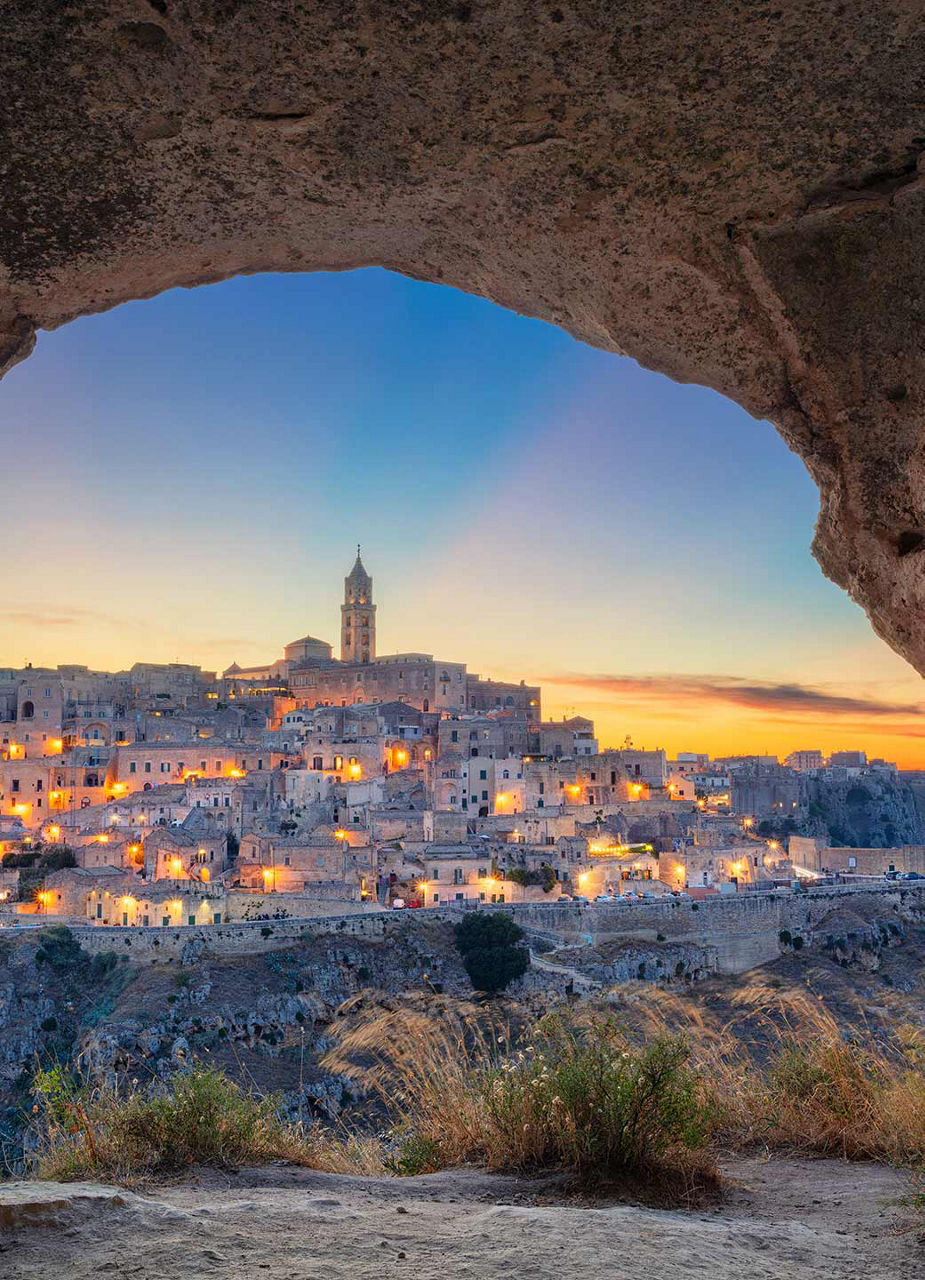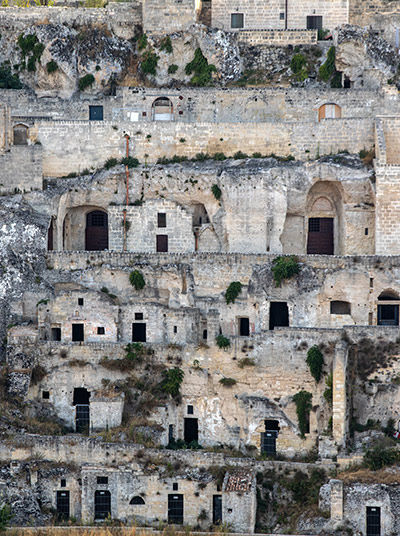 A Real Cliffhanger
Unfortunately, James Bond did not have a chance in "No Time to Die" to take a short break and enjoy the view during his brisk drive through Matera, which is about an hour's drive from Bari. Lucky for you that you're not a busy secret agent, but can fully immerse yourself in the cliff town with its world-famous cave settlements, the "Sassi di Matera". Our tip: Leave the city centre behind and head for the "Belvedere Murgia Timone" viewing platform. When the city starts to glow in the evening, you still won't save the world, but you'll be able to enjoy it!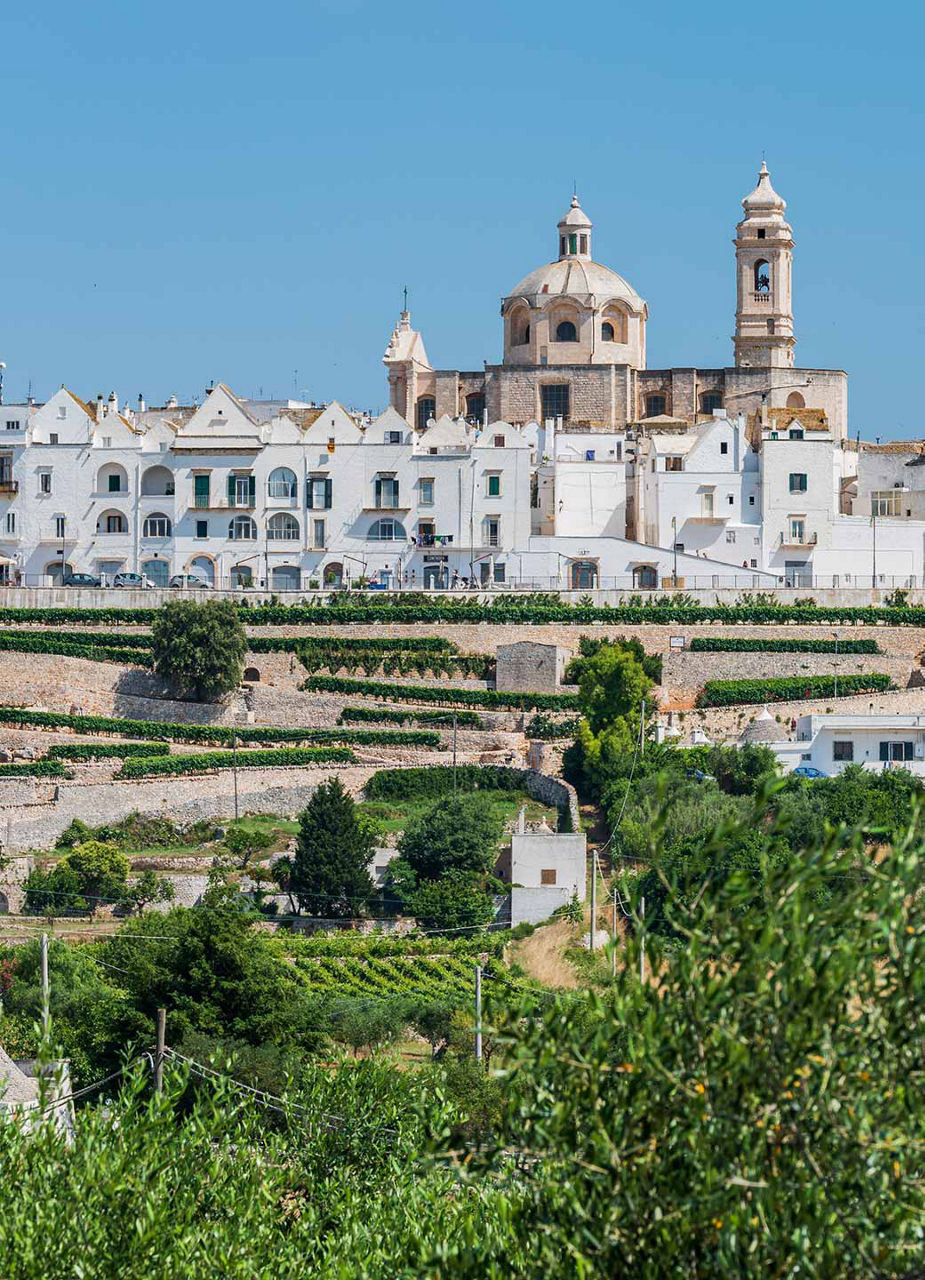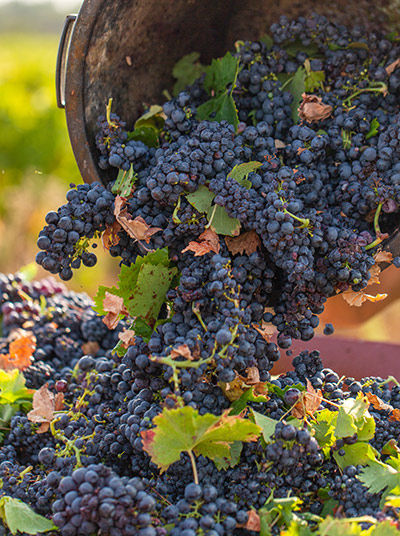 Purely a Matter of Taste
A trip to Italy without good wine would be like a serving of pasta without Parmesan! Make sure to take the opportunity to taste what the region's cellars have to offer in the wine-growing region of Locorotondo, just under 80 kilometres from Bari. Just outside the village, in the midst of vineyards, is the winery "I Pàstini", built in 1996. A guided tour of the wine cellars and vineyards, followed by a wine tasting, will allow you to get to know, taste - and most likely fall in love with - the specialties of the area.