The third largest of the Ionian Islands combines quiet country life with lively towns: a fantastic mix to get to know the locals' culture and traditions. You will also come across Byzantine and Venetian remains, since Zakynthos has received frequent visitors for thousands of years.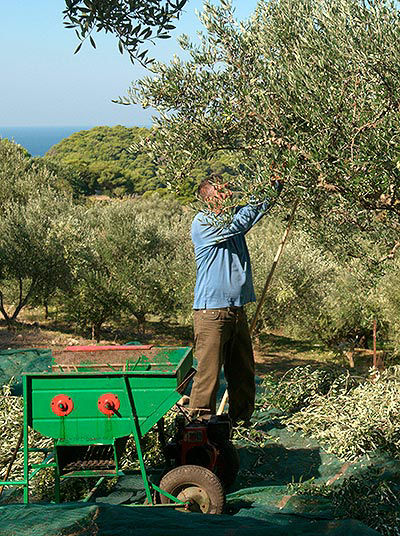 Wine, Olives, and Currants
A newspaper, a few coins, and kitchen utensils are spread out on the table as if great-great-grandmother had only just popped out to the garden for a moment. The lovingly designed rooms of the agricultural museum 'Vertzagio' in Pigadakia impressively convey what life would have been like for Greek farmers 200 years ago. In the yard, you will find some of the original tools for processing olives and wine that used to be driven by horses. For those who cannot get enough of the country life, we highly recommend taking a stroll through the picturesque village and green hills that surround Alykes.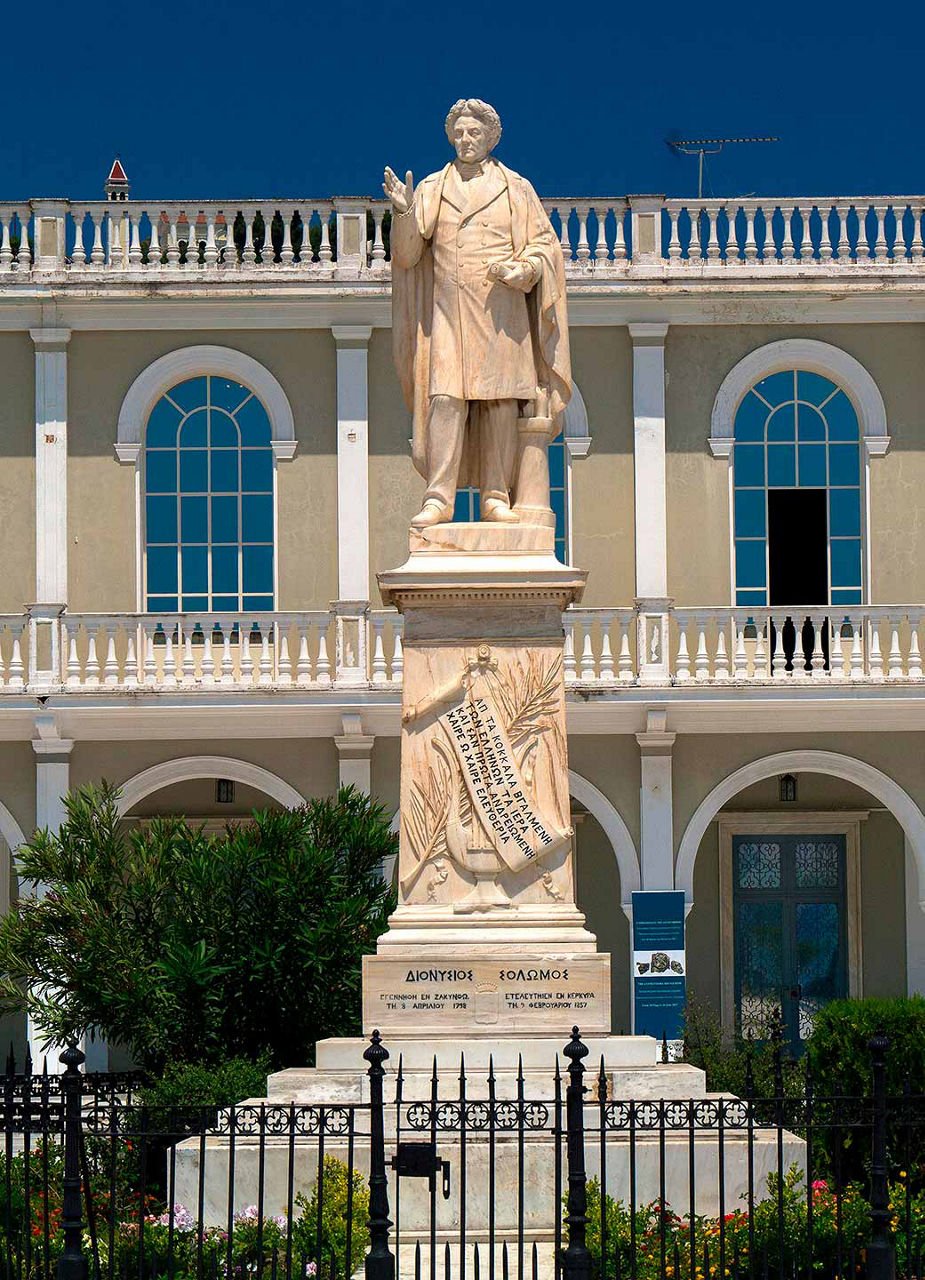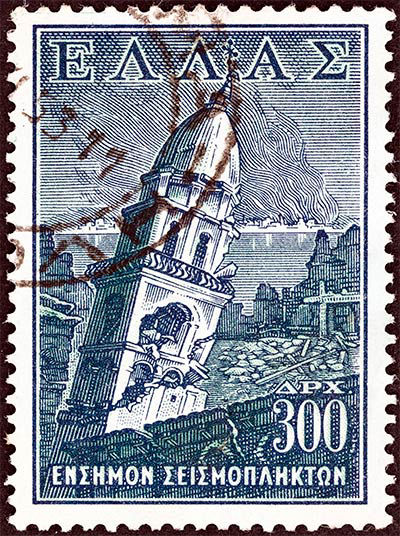 Guardians of Art
The Byzantine Museum in the centre of Zakynthos Town is not only the largest on the island, it also has a special significance for the locals. This is because when the town was destroyed by an earthquake in 1953, many valuable art treasures were also irretrievably lost. The artefacts that survived can now be seen at this museum — a true treasure trove of Zakynthian identity. Art from several millennia is gathered here — from Byzantine carvings to paintings by important Greek painters.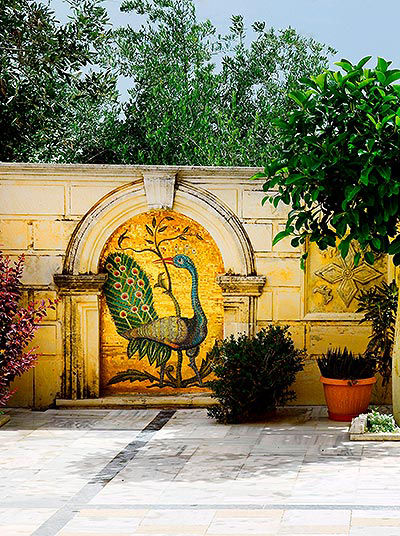 The Sisters' Song
The towers of the Eleftheortria convent jut out of the green hilly landscape around Macherado like huge strawberry-cream sweets. The red and white striped domes are not the convent's only special feature, though. Unlike many other convents and monasteries, it is still in active use and lived in today. The nuns here fearlessly combine tradition with progress. For example, they draw electricity from their own solar plant. The splendidly flowering convent garden is very much worth seeing. And if you stroll around it blissfully for a while, you will be able to hear the pious sisters singing in the choir.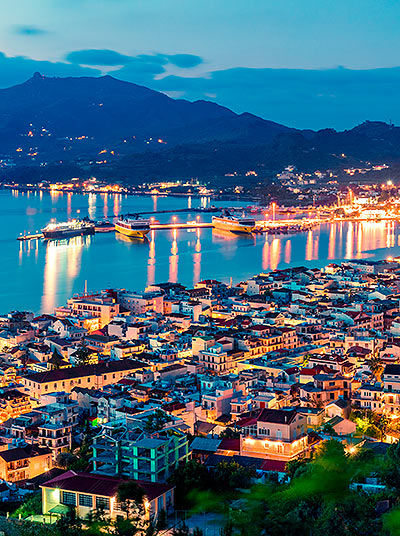 Venetian Heritage
On Bochali hill above Zakynthos Town lie the ruins of 'Kastro' castle that resemble a large turtle shell: knobbly, defiant, and old — as if covered with green fluff. It was built in the 15th century by the Venetians, who gave the island the name 'Fior die Levante' (Flower of the East). In the peaceful park, only the massive fortifications still act as a reminder of how embattled the island once was. You can access the ruins via a steep wooded footpath or by car. Highlight: the panoramic view of the Skopos peninsula and the town centre of Zakynthos where modern life reigns.