When the Northern Lights dance across the sky from September to March, Tromsø becomes the ideal starting point for winter outdoor adventures. If you want to add even more variety to your vacation in Northern Norway, fly even further north to the King Crab City of Kirkenes. Here are our excursion tips in and around the Arctic capital Tromsø: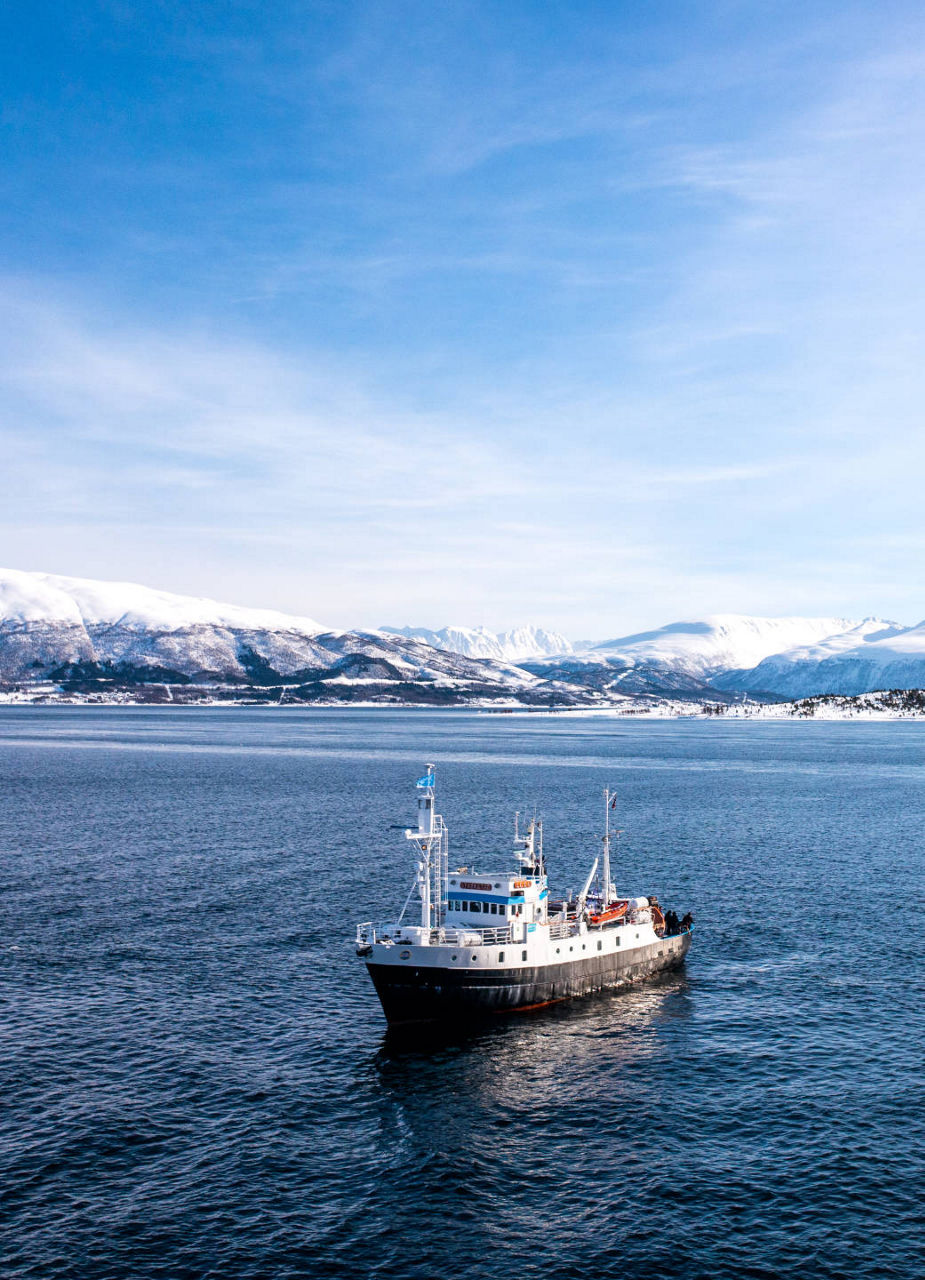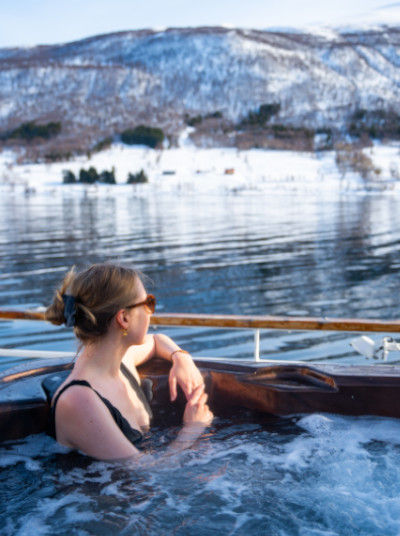 Fjord Cruise
Tromsø is surrounded by majestic fjords, which you can best discover on a fjord cruise. In their wintry guise, the Scandinavian fjords offer a particularly magical sight. On board MS Strøndstad you can also enjoy this unique 360° panorama from the jacuzzi or sauna.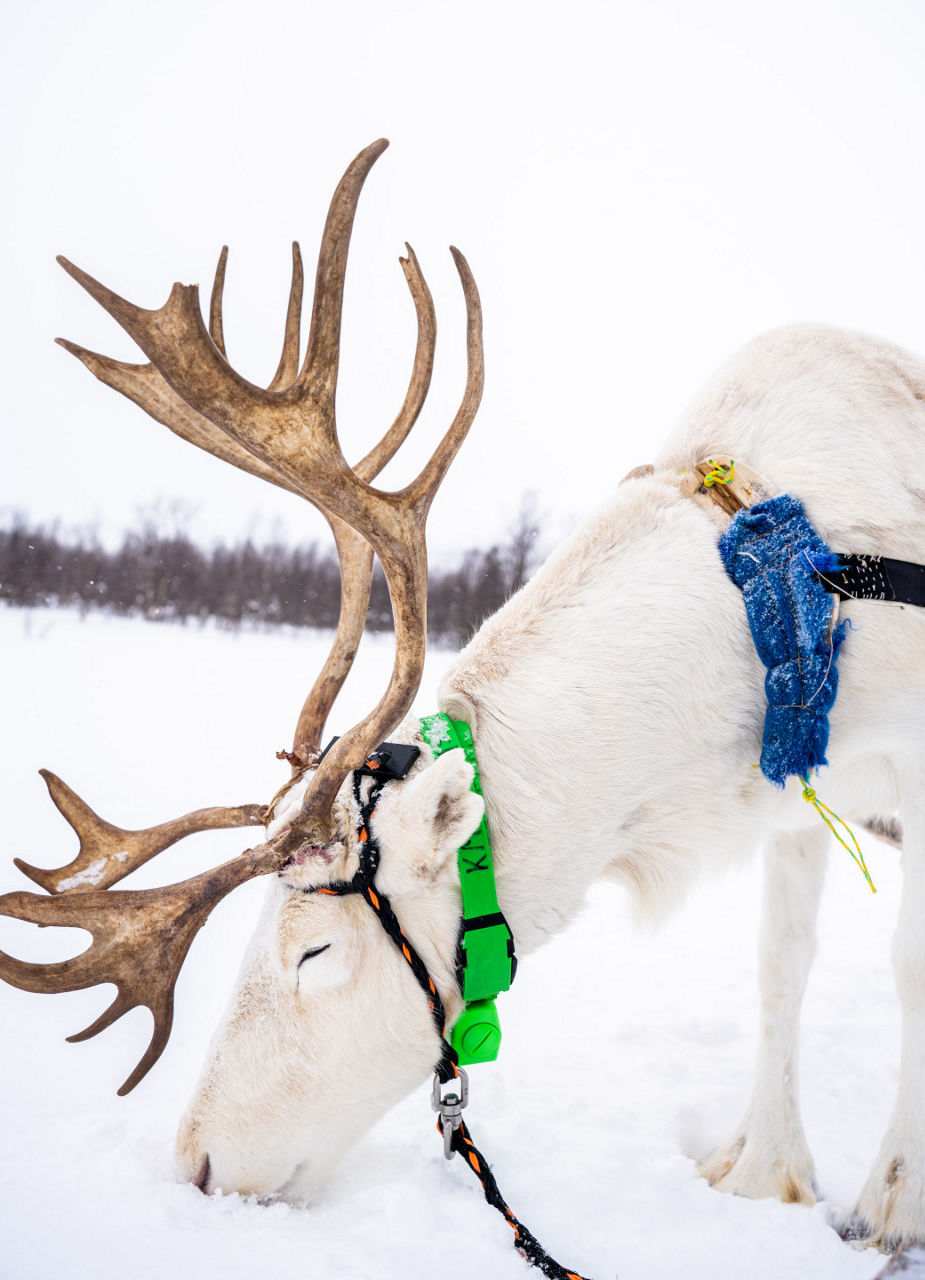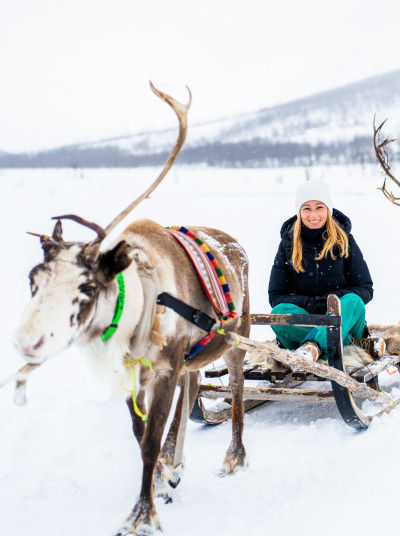 Reindeer sleigh ride
Just a 75-minute drive from Tromsø is Camp Tamok. If you want to dive deeper into the Arctic wilderness, you can make yourself comfortable here on a wooden sled and be pulled by reindeer. The reindeer sled rides are offered by Sámi, the indigenous people of Norway. They will be happy to tell you more about their centuries-old reindeer culture and traditions.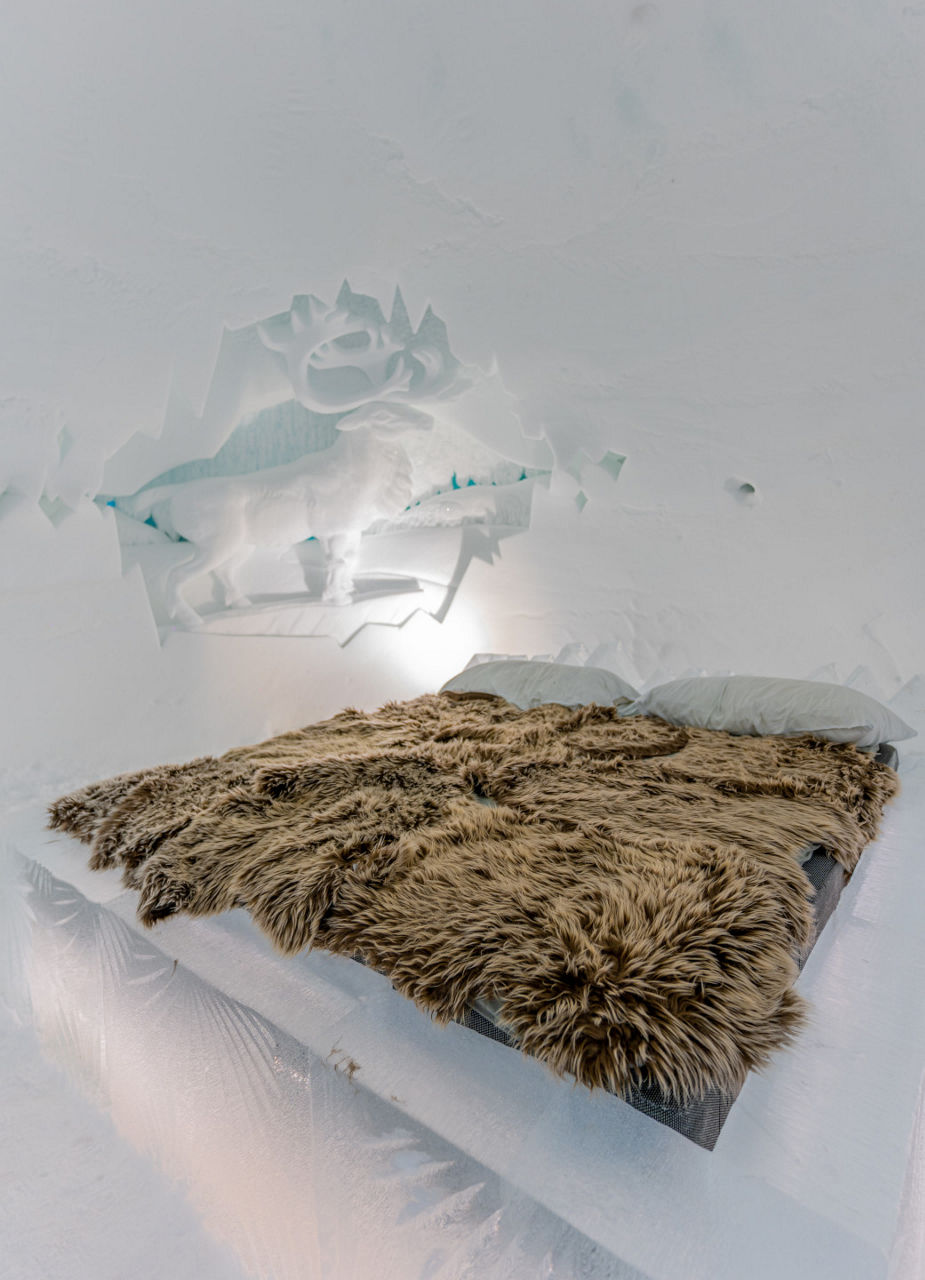 Tromsø Ice Domes
Camp Tamok also offers a unique accommodation option: a hotel made entirely of snow and ice. The rooms of the Tromsø Ice Domes are created by local ice carving artists. A visit to the famous ice domes and their "ice cold art" is worthwhile for everyone - whether with an overnight stay in the ice, or just for a drink at the ice bar.
Kirkenes is a small town in the extreme northeast of northern Norway, known as the capital of the Barents region. Situated right on the border with Russia, Kirkenes offers a unique natural environment that is rare elsewhere in Norway. The area is also a fascinating destination for history buffs, as World War II left its mark here. If you want to dive even deeper into the Arctic wilderness here, Norwegian offers a daily flight from Tromsø to Kirkenes in just under an hour.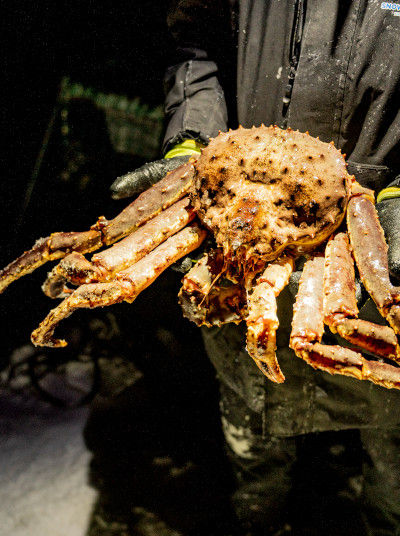 King Crab Safari
You can enjoy freshly caught fish and seafood everywhere in Norway. But if you want to taste a real Arctic delicacy, the king crab, you have to travel to Kirkenes. On a King Crab Safari you will learn more about the history and preparation of the king crab. And of course, the delicacy may also be tasted.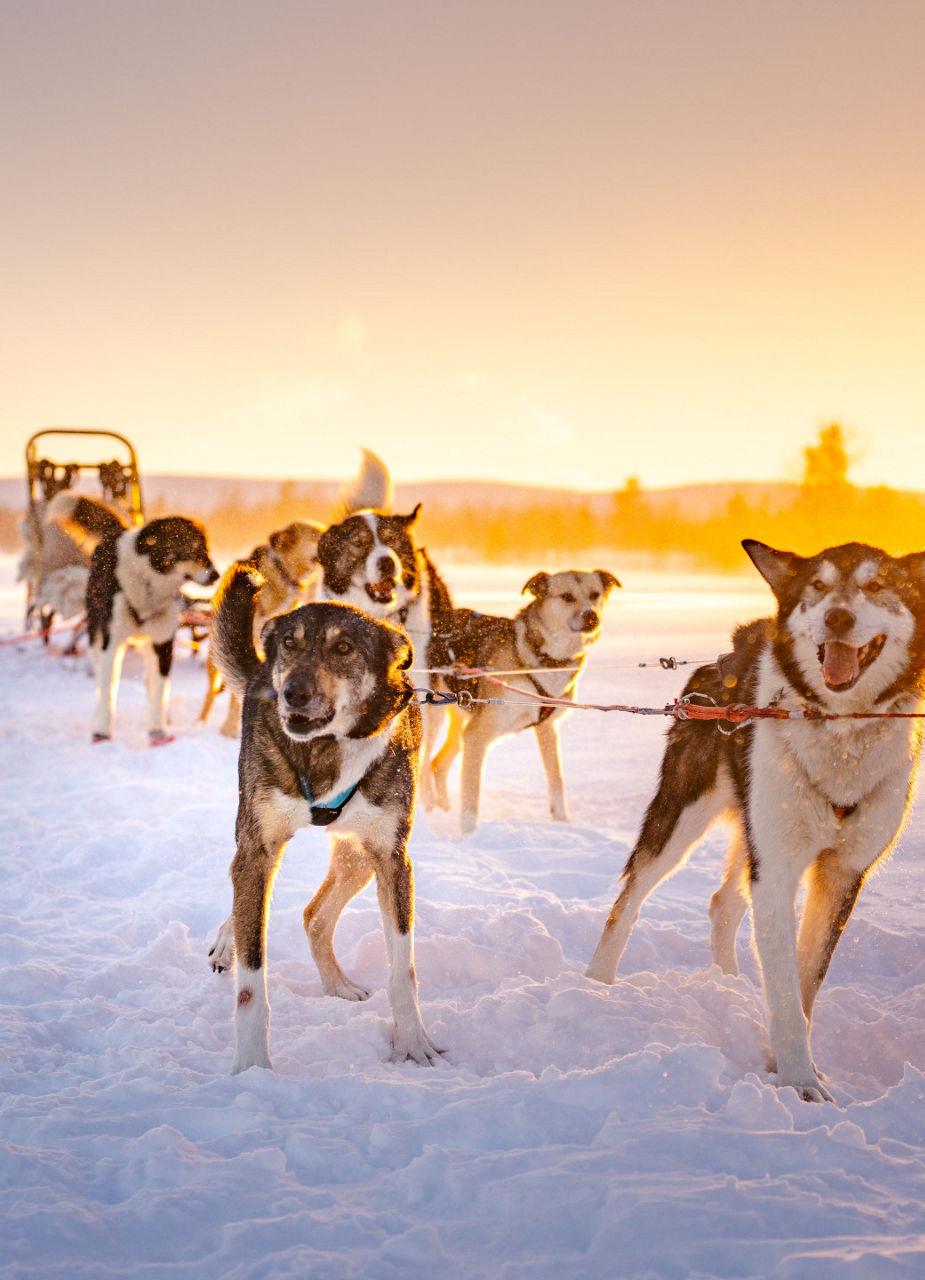 Husky tour
With well over 100 Alaskan huskies, the Snowhotel in Kirkenes is a paradise for all dog lovers. The sporty four-legged friends are happy about every excursion with their mushers and even pick up the guests and their luggage by dog sled from Kirkenes airport. A husky tour at sunset through the lonely winter landscape of Norway is an unforgettable experience.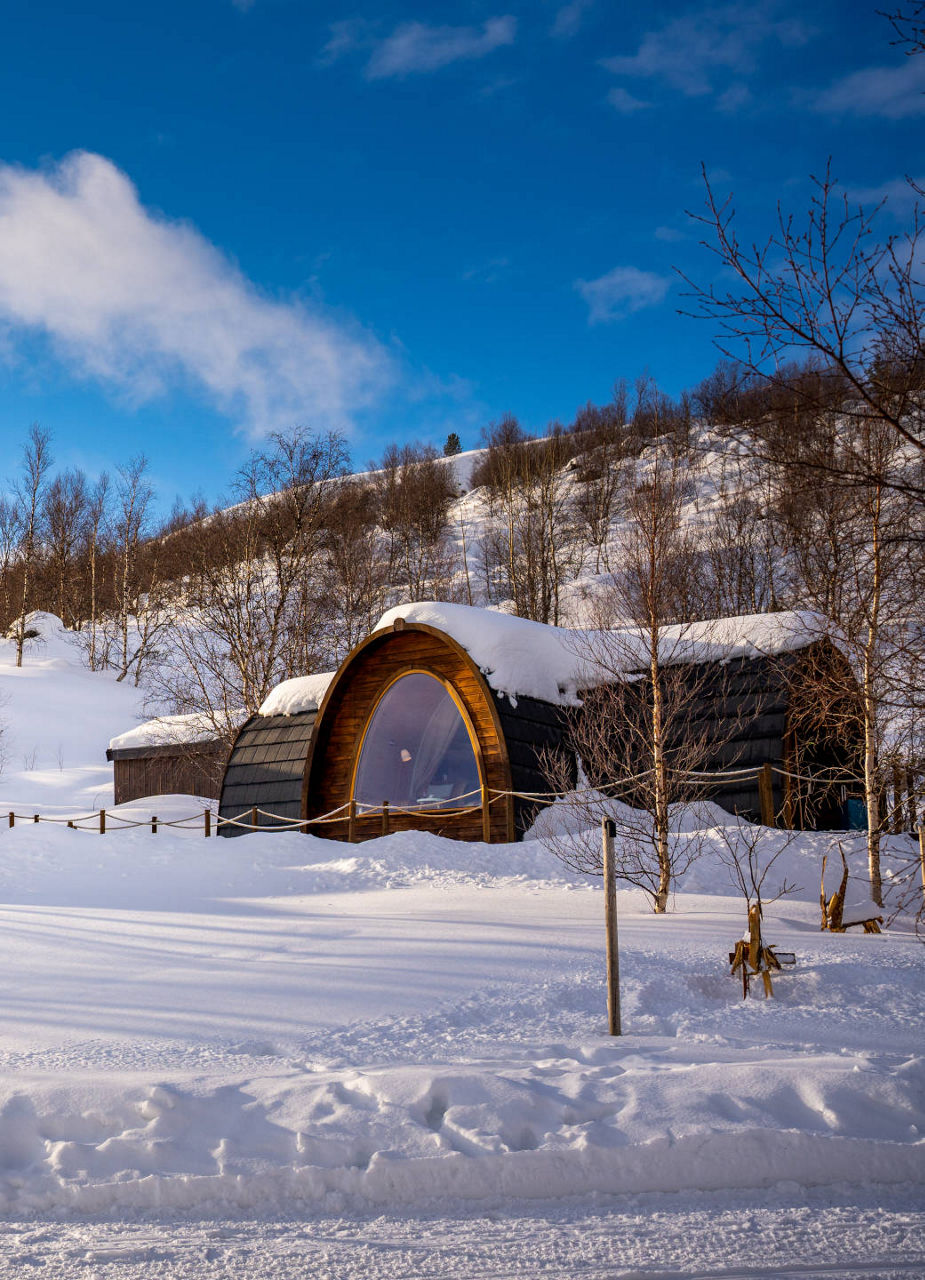 Gamme Aurora Cabins
If you are lucky, you can see the Northern Lights shining from your bed thanks to the large panoramic windows of the Gamme Cabins at Snowhotel Kirkenes. The wooden cabins with Scandinavian charm and private bathroom can be rented as a couple or as a family, and meals are taken in Snowhotel Kirkenes' main restaurant. A unique overnight experience awaits you - perhaps even under the dancing northern lights.