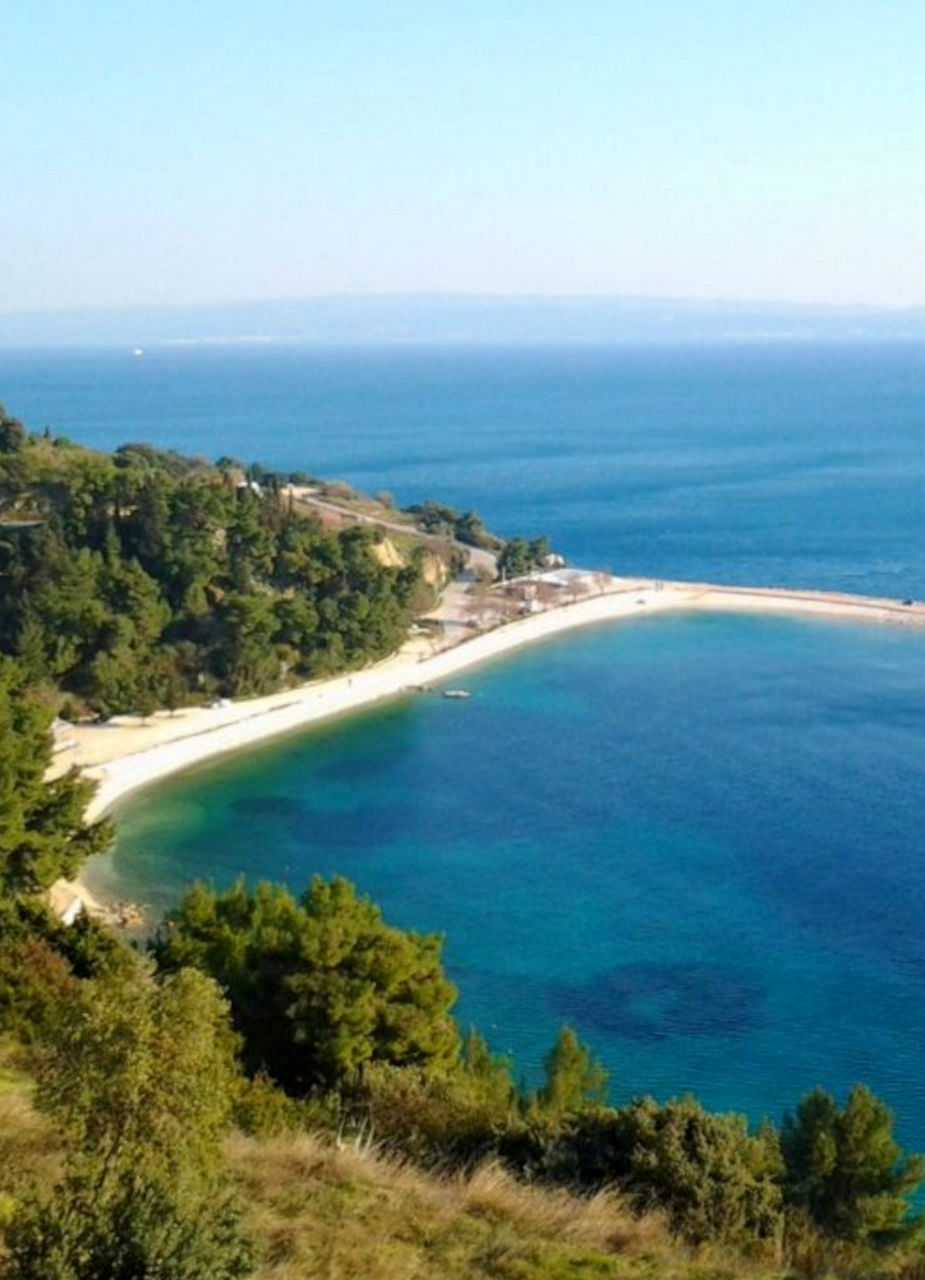 Bene Beach
The idyllic Bene Beach is hidden in the forest park Marjan and is one of the oldest beaches in Split. Located six kilometres from the city centre it is picturesquely situated among the dense pine trees in the middle of nature. The pines provide shade which is especially pleasant on hot summer days. Grab a bike or an e-scooter and explore the forest park with its beautiful views on your way to the beach.
Stobrec Jug Beach
Another beach highlight near Split is Stobrec Jug beach. This beautiful bay is located about nine kilometres from the city centre. The crystal clear water appears in the most beautiful turquoise colours and the steeply sloping pebble beach is wonderful for swimming. If you want to escape the hustle and bustle of the city, this is the place to go.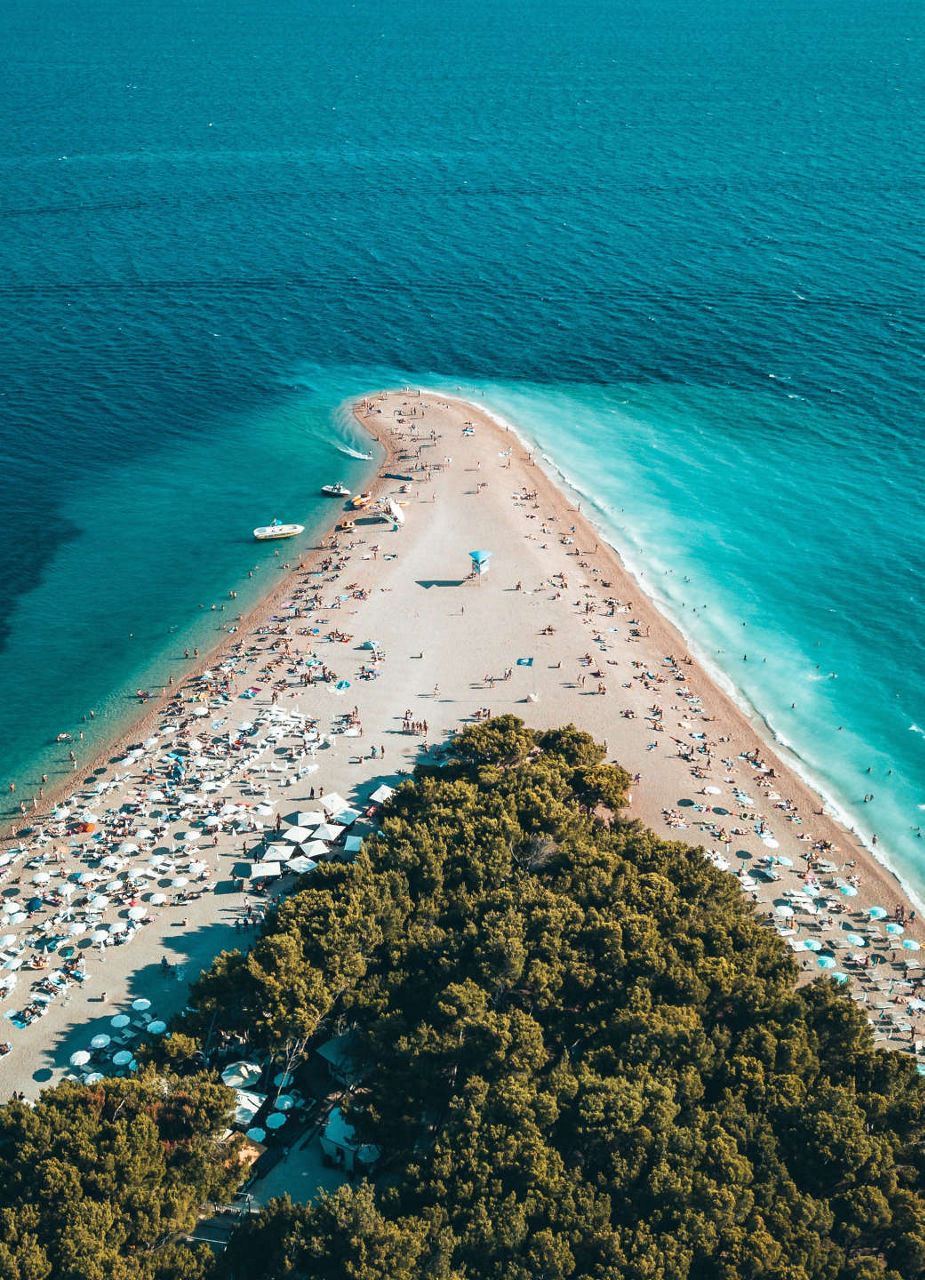 Island Beaches
In addition to the beaches on the mainland, there are beautiful coastlines to be discovered on the nearby islands. Some of them can comfortably be visited by boat during a day trip. How about a boat trip to the Golden Horn on the island of Brač? A touristy and well-developed pebble beach with turquoise blue water awaits you. Another highlight is the return trip during sunset.