Skiáthos is a paradise with lush pine forests and crystal clear waters. It is picturesque, unspoilt, and blessed with more than 60 clean beaches. The most famous of them is Koukounariés, as it was declared the third most beautiful Mediterranean beach. Skiáthos' old town boasts a exuberant nightlife. Nature lovers will be delighted by the well marked hiking trails that lead through some of the most beautiful and pristine parts of the island.​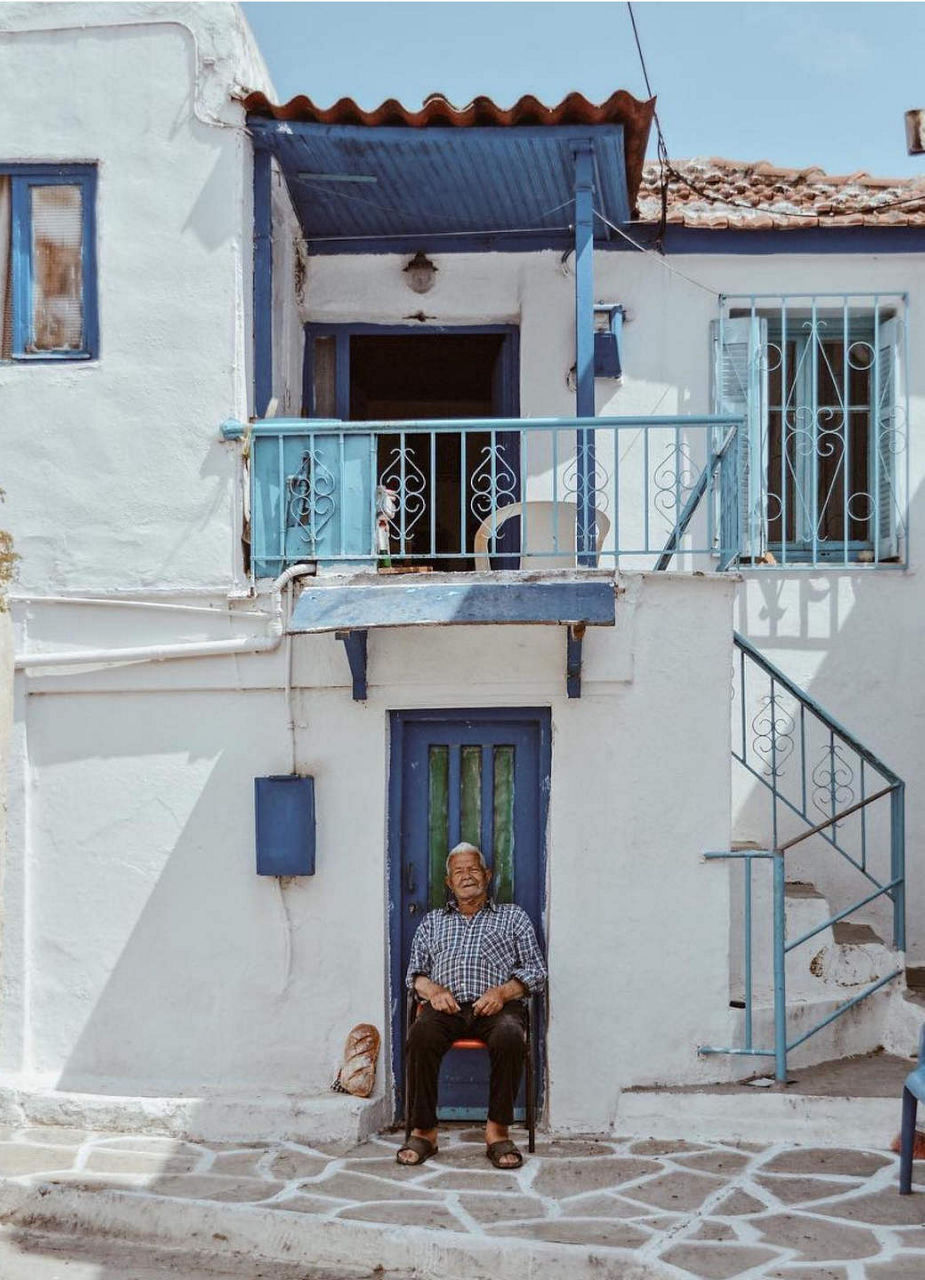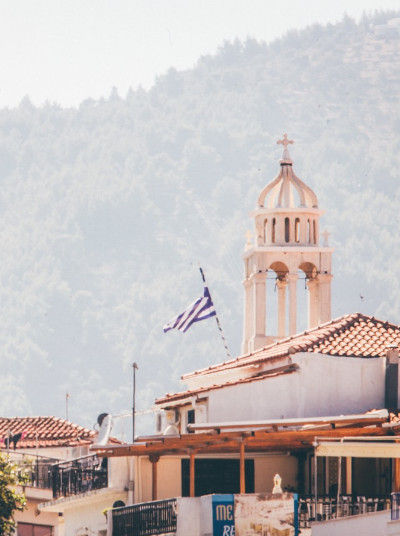 A Stroll through the Capital
A walk through Skiáthos is a must for holidaymakers. You get charmed by white houses with blue windows and doors, narrow cobblestone streets and quaint tavernas - it doesn't get more Greek than this. Bourtzi is a tiny peninsula in front of the harbour, which also served as a backdrop for the film "Mamma Mia!". Don't miss out on the Bourtzi cafe which serves cocktails and tapas and relax while taking in the view of the sea.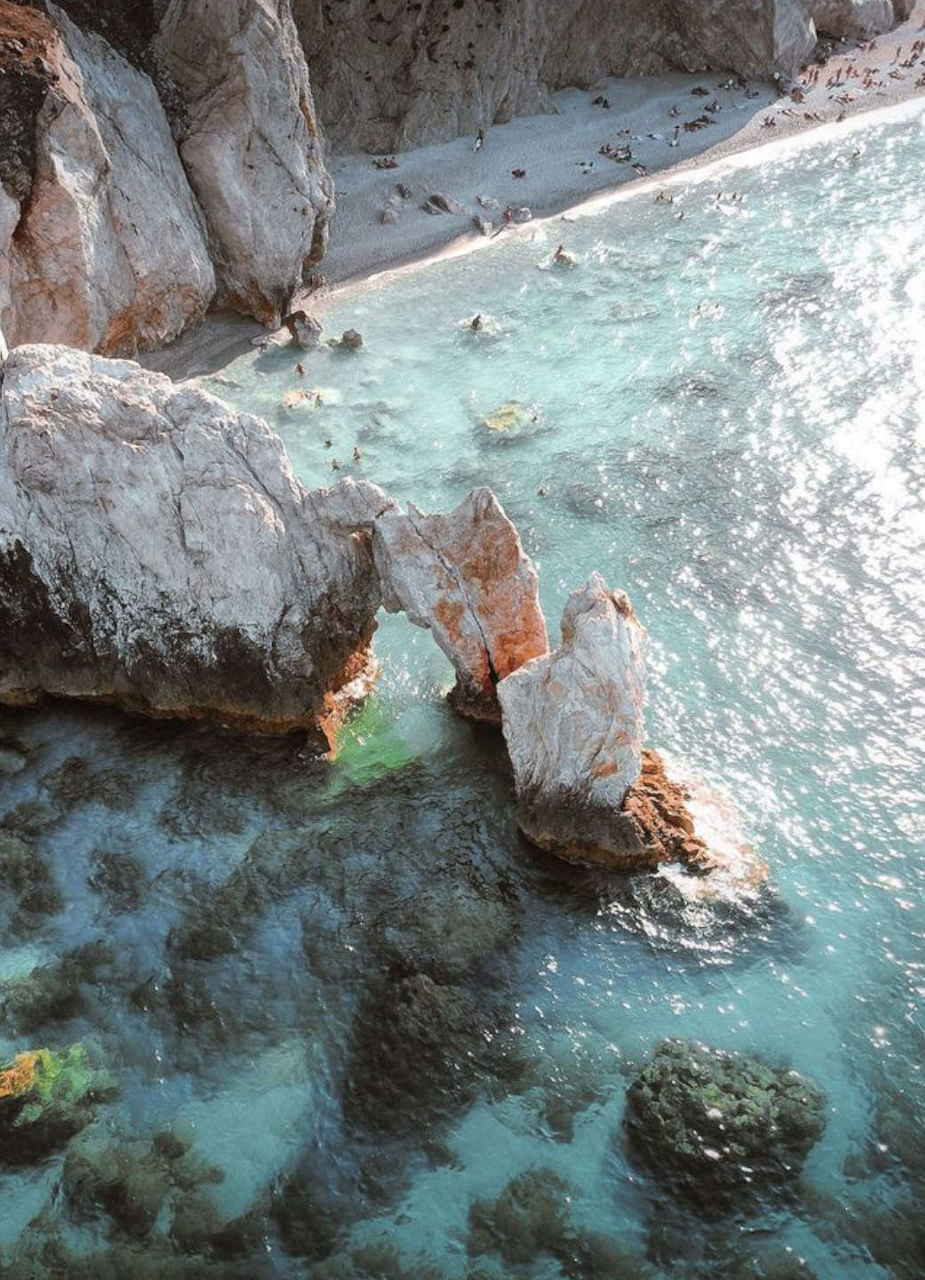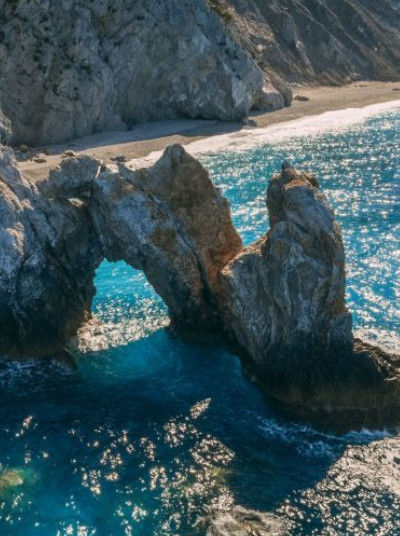 Boat Trip to Lalaria
Accessible only by sea, Lalaria is unlike any other beach. The surroundings, albeit wild in appearance cast a sense of tranquillity. Its small, smooth, and blue and white pebbles scrunch under your feet. Behind you is an almost vertical rock face and in front of you stretches the long bay with its unobstructed view of the blue-green Aegean Sea. At the far end, you can spot the Tripia Petra, a portal-like rock formation through which you can swim, rising from the waters.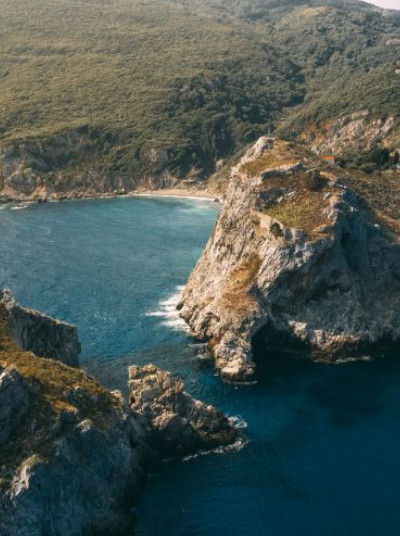 Kastro
Right next to the Lalaria beach is another must-see seashore. Kastro Beach owes its name to the medieval castle town that once towered over the beach. If you have time, explore the ruins. You can still visit two of the original 22 churches. The view of the peninsula is breathtaking.
Hiking on Skiáthos
With a network of 243 kilometres of roads and trails, Skiáthos is ideal for hiking. There are 25 signposted trails of varying length and difficulty. Even though most trails are on the easy side, you should still take a guided hike, as guides can tell you more about the area's culture and take you to secluded beaches. ​Tip: There is a fantastic route of about two hours that connects the monasteries of Evangelistria and Kechria in the north of the island. ​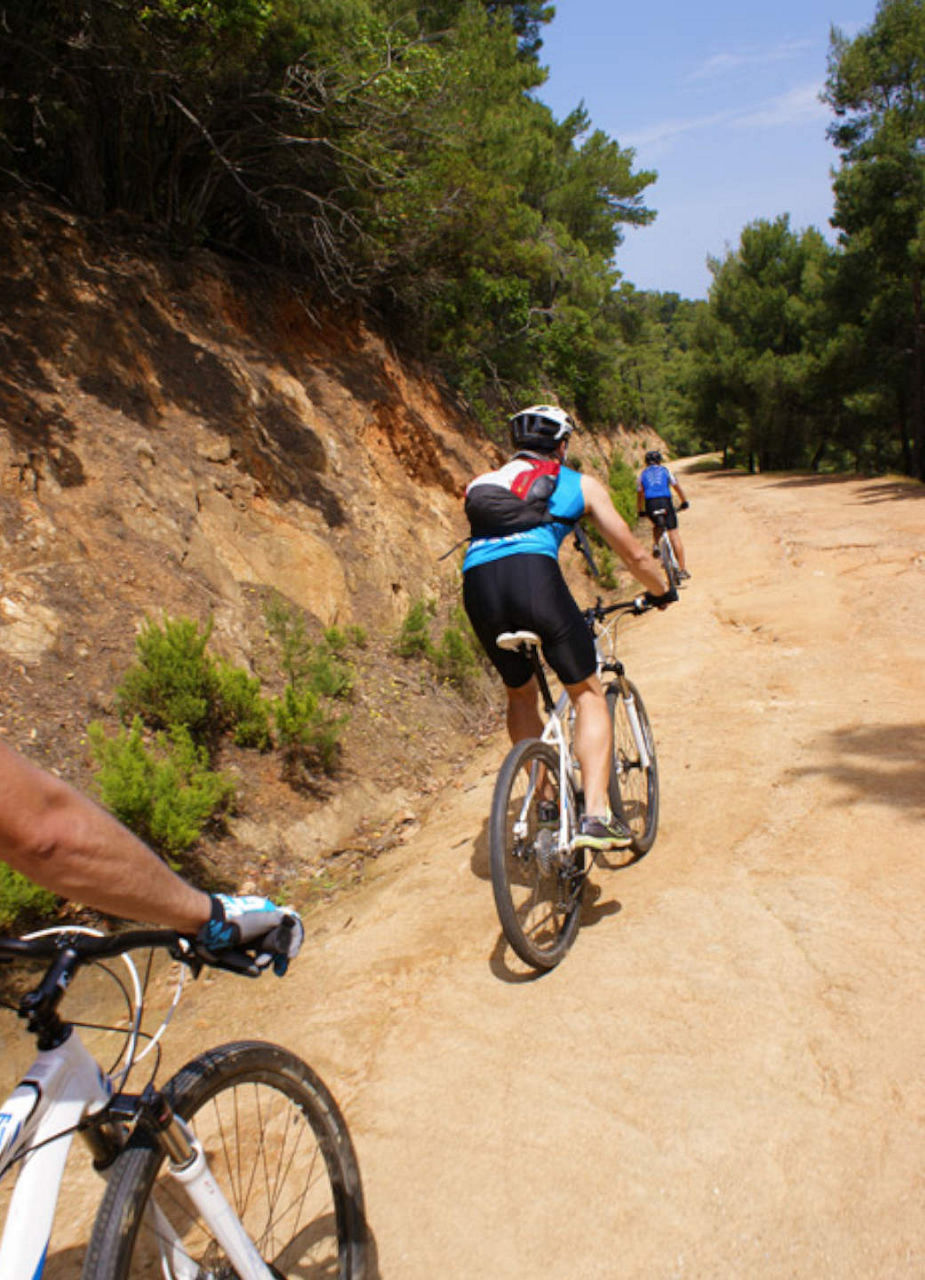 Bike Trails
Speaking of hills and trails, a day of mountain biking is a great way to see even more of the island. There are various guided tours starting from the capital city. One of them is the one to Kastro on the north coast (18 kilometres round trip). This ride will take you over rough terrain, through pine forests, and across calmer areas. Support vehicles can be arranged on request.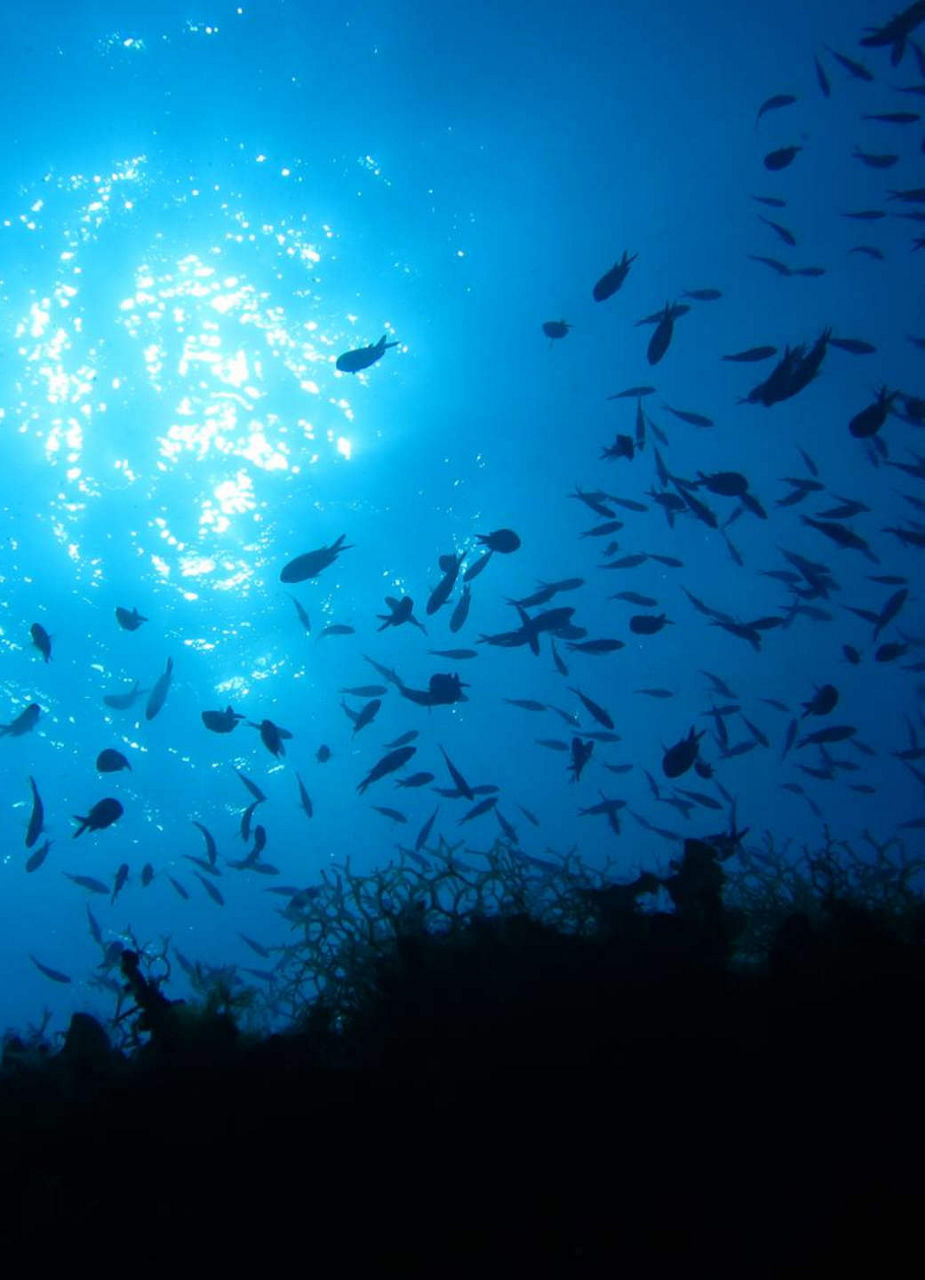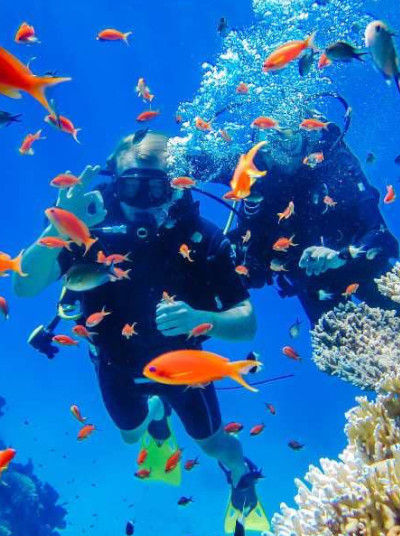 Diving
There are suitable sites for beginners and experienced divers all over Skiathos, most of them with fantastic visibility conditions. Moreover, there is no shortage of diving centres offering all the necessary equipment. The professional guides know which reefs to explore and take you out to uninhabited islands around Skiáthos.​