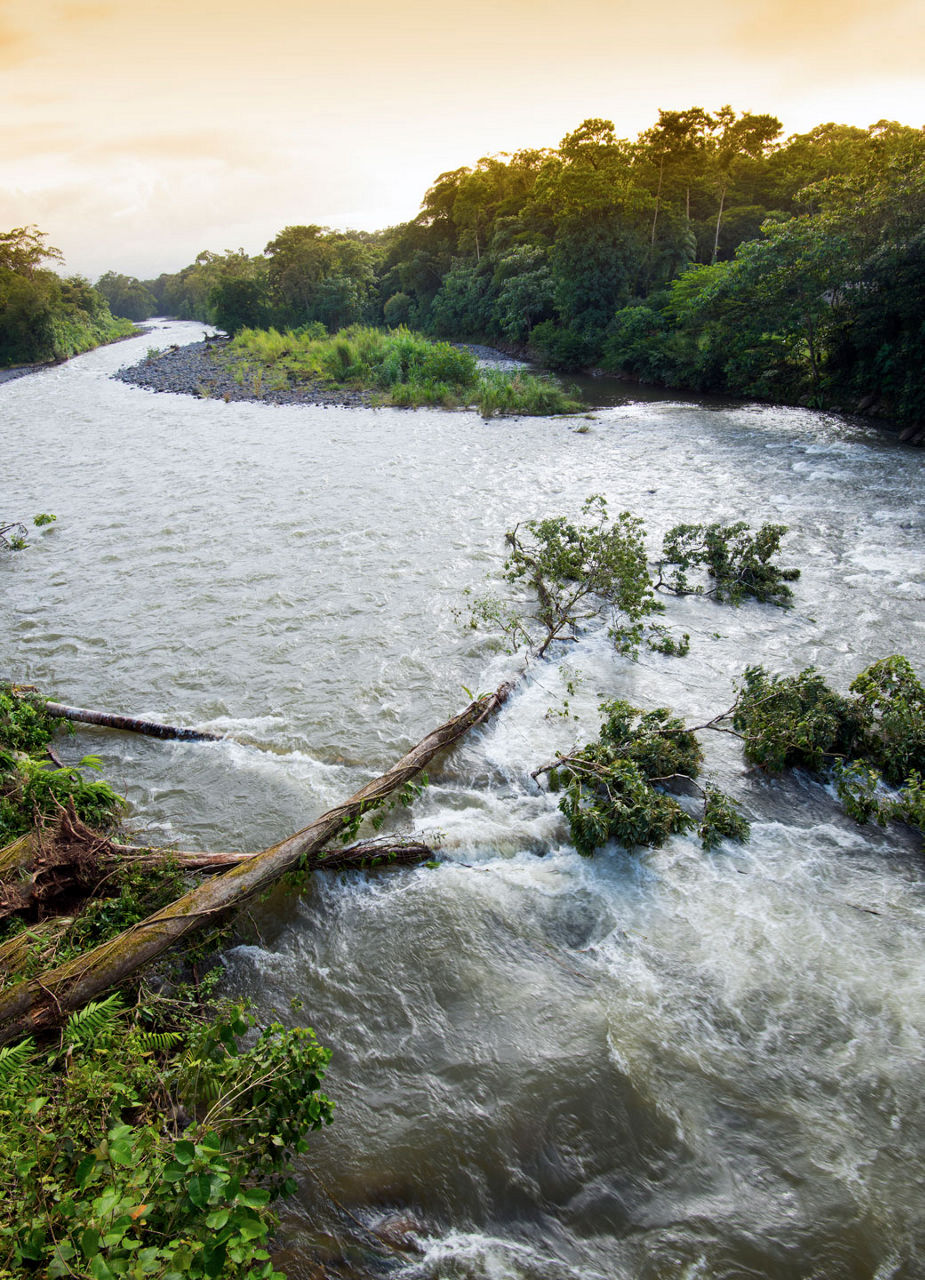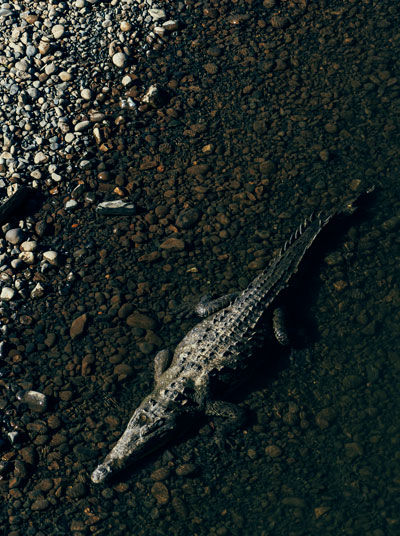 A Different Way of Travelling
The most beautiful roads traversing the jungle are made of water, and one of them is the Rio Sarapiqui. Before the development of paved roads, the 85-km stretch of river was the only navigable route through Central America. While that may have changed now, the Sarapiquí still remains one of the most popular routes, simply because it takes you straight into the dense greenery, into the splendour of Costa Rica's nature. You can also experience this up close on the river, and set the pace yourself.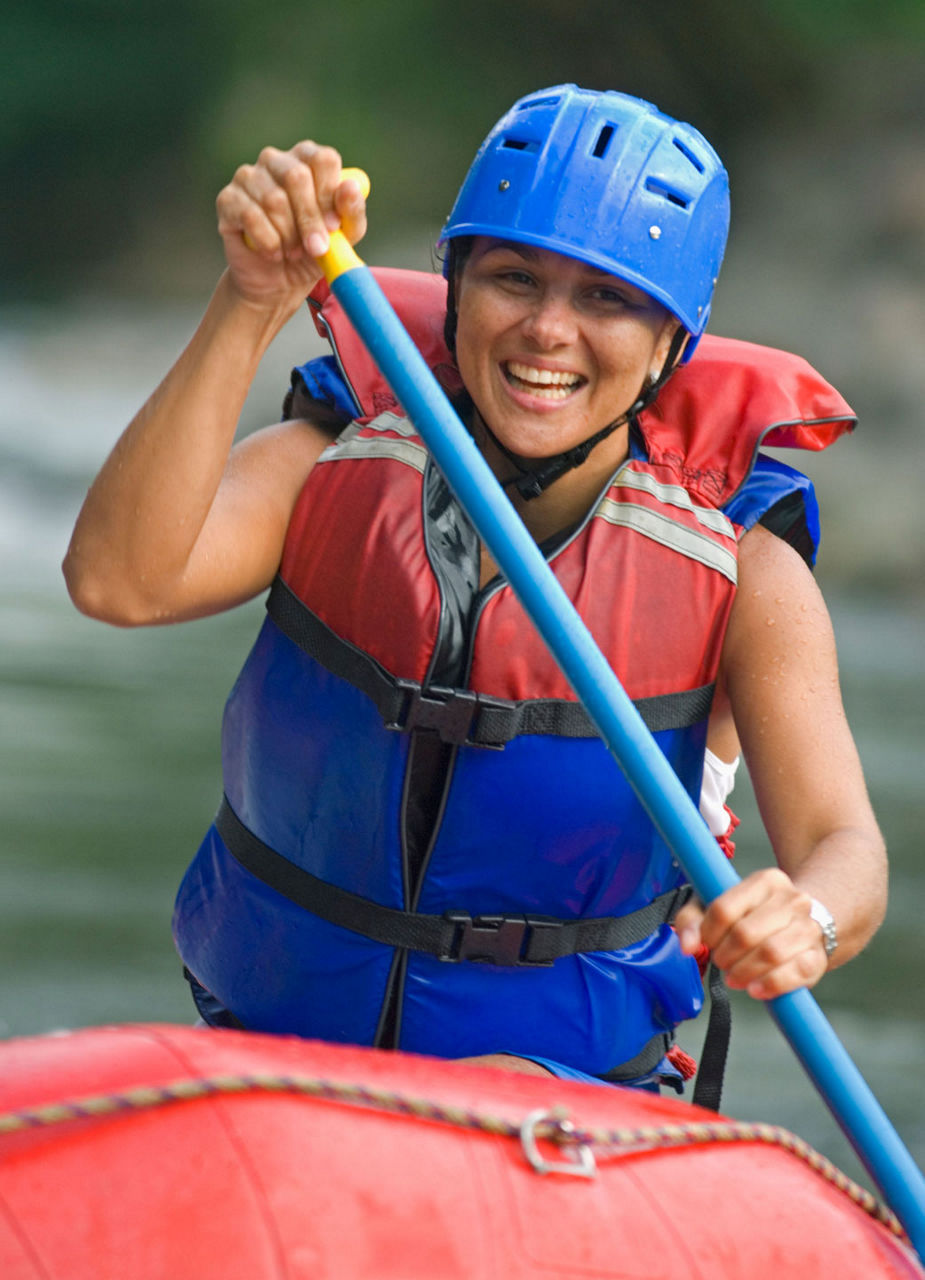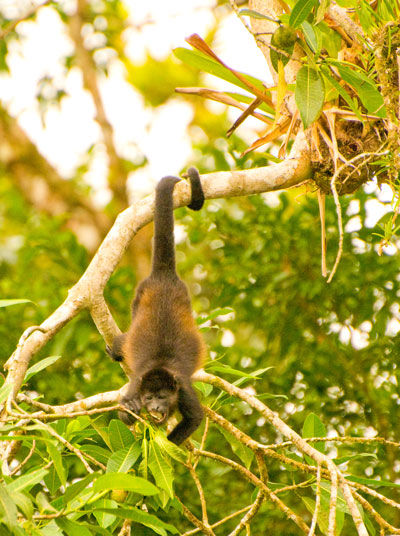 A Quiet Tour
Those interested in exotic animals can take a two-hour paddle tour at the calm lower end of the Sarapiquí. The leisurely pace allows plenty of time for you to marvel at the animal and plant diversity, including river turtles and caimans snoozing on the banks. Take a look at the treetops, and you will spot athletic howler monkeys and countless bird species: majestic toucans, blue and jewelled herons, or mangrove swallows. This is also the nesting place of the great soldier macaw or Bechstein's macaw. This truly colourful bird, measuring 85 centimetres, is unfortunately threatened with extinction.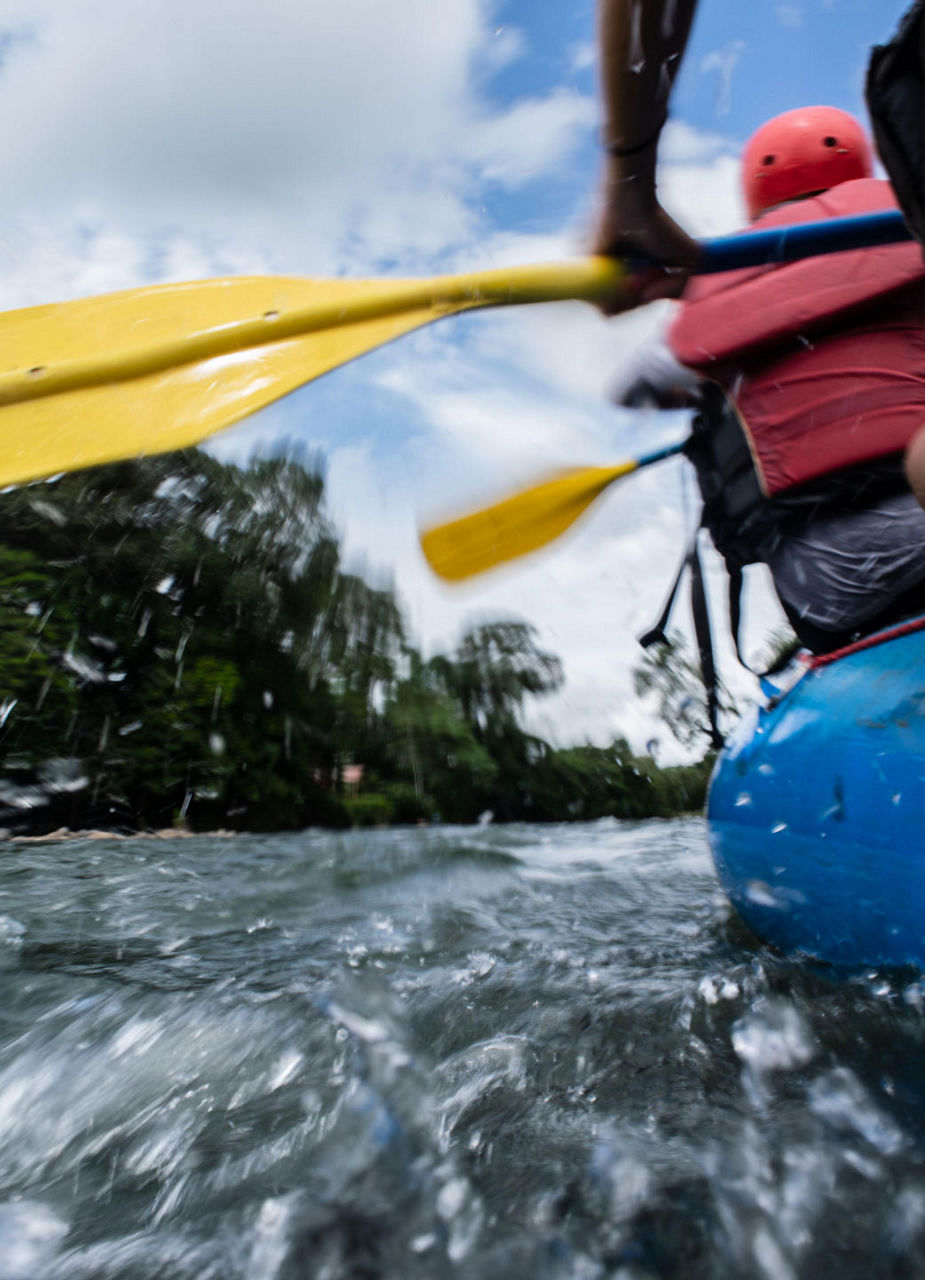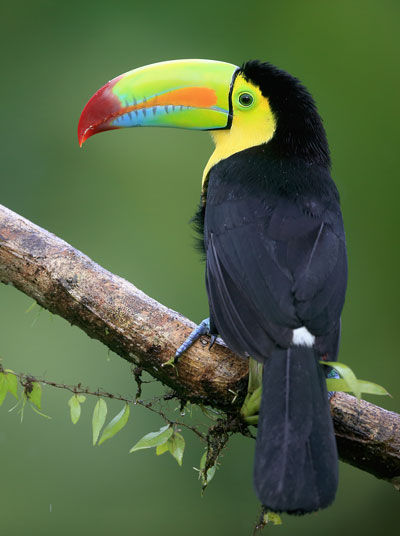 Sustainably Beautiful
Costa Rica is proud of its natural treasures. In order to preserve it, the country is committed to environmental protection and the preservation of biodiversity. Today, it is one of the world's pioneers in ecotourism. Many of the boat trips along the Rio Sarapiquí are eco-certified, even the rafting tours. Those looking for some action will not be disappointed with a two to three-hour whitewater trip between San José and La Fortuna. The almost 22-kilometre-long, two-way route in the middle of the rainforest provides the opportunity to master more than 40 exciting rapids with names like "The Terminator" or "Dos Locos".