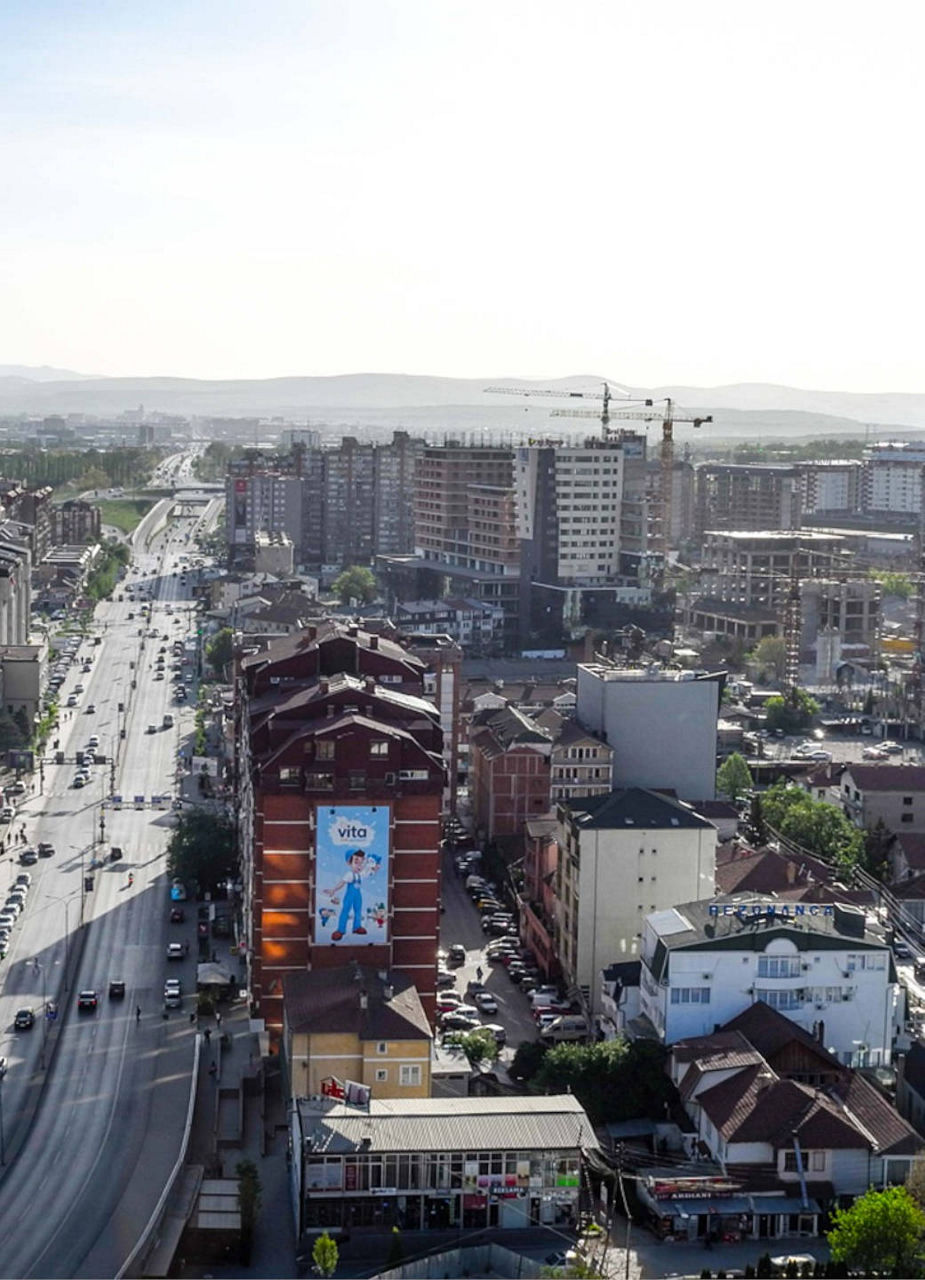 Young City Full of Life
Kosovo is one of the youngest states in the world. Its capital Pristina is still new territory for tourists. The country boasts a youthful population. You can experience a lust for life particularly well on foot. The most important sights are within walking distance. You will encounter a colorful mix of sites and surprising buildings.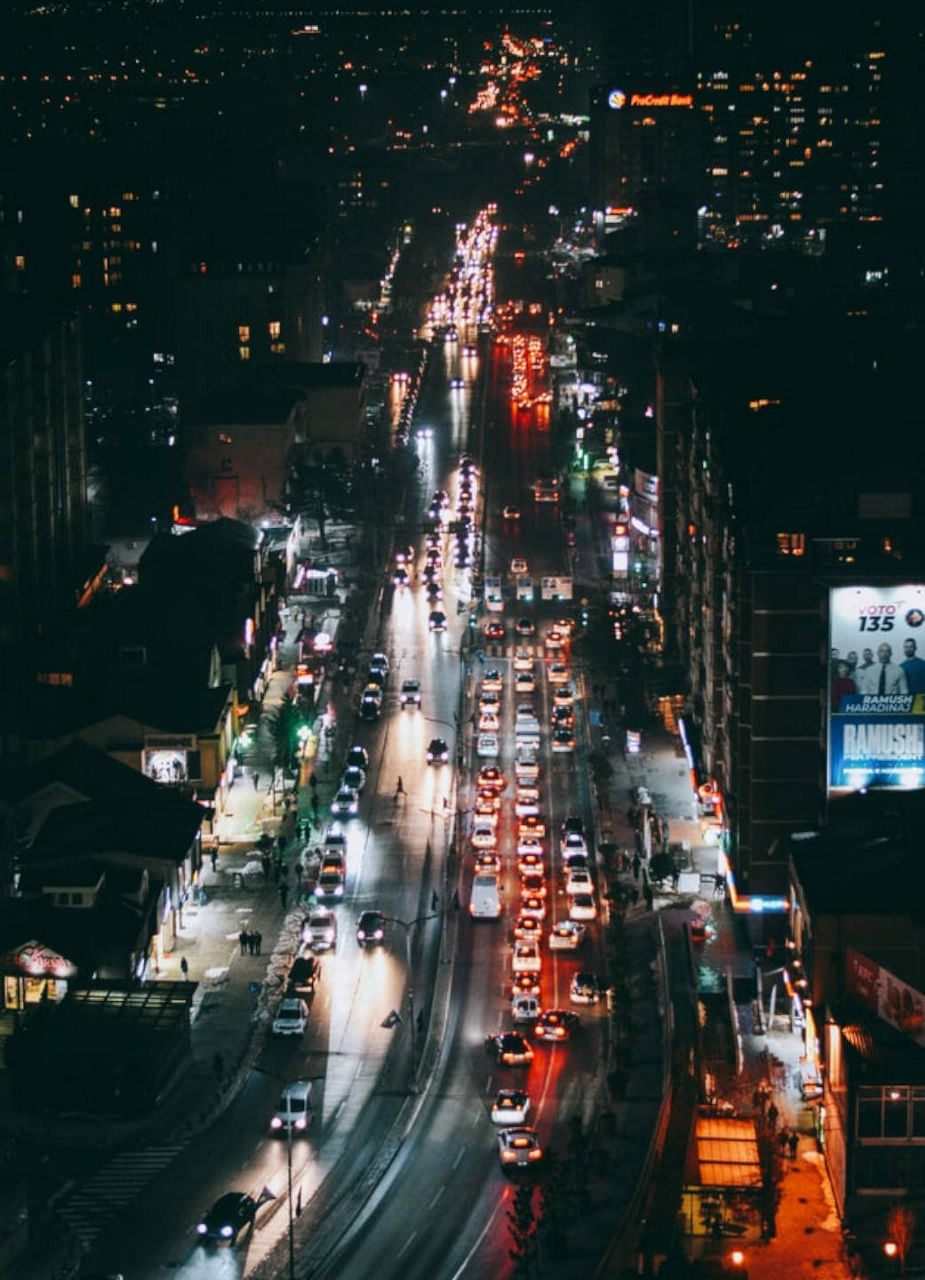 Arriving in the City Life of Pristina
You will get a first feeling for city life along the main pedestrian street Bulevardi Nënë Tereza. In the evening, the street which is quieter during the day really comes to life. The boulevard in the city centre is an ideal starting point for further explorations. Moreover, the city is full of cafes which all offer great opportunites to observe the hustle and bustle on the streets.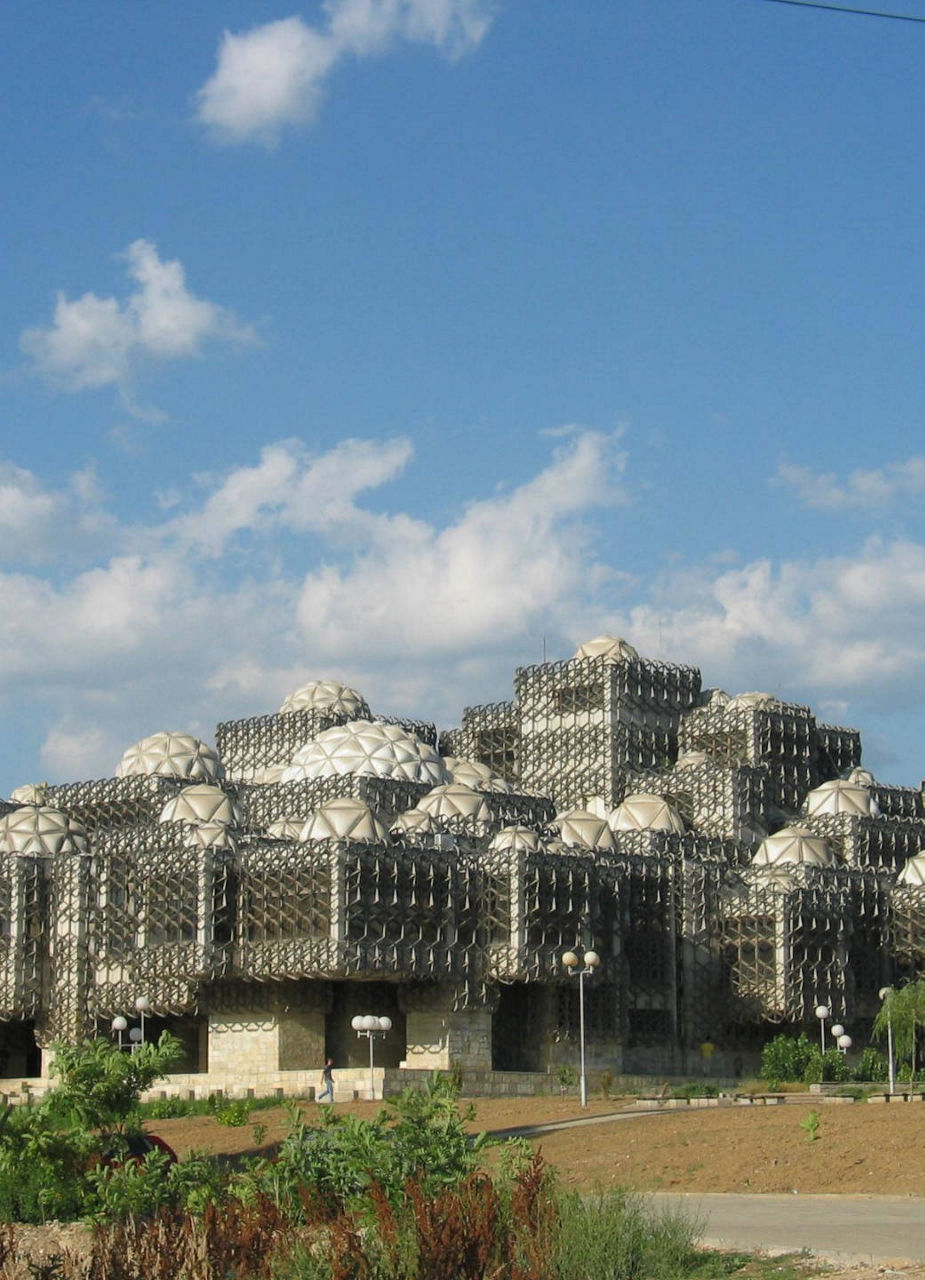 Architectural Uniqueness in Kosovo
On the grounds of the University of Pristina, the large and almost out-of-place building of the National Library catches the eye. The brutalist building is wrapped in a steel net and covered with 99 domes. It looks like as if white bubbles are trying to escape the bizarre shell. The library is open to the public and hence, can be visited.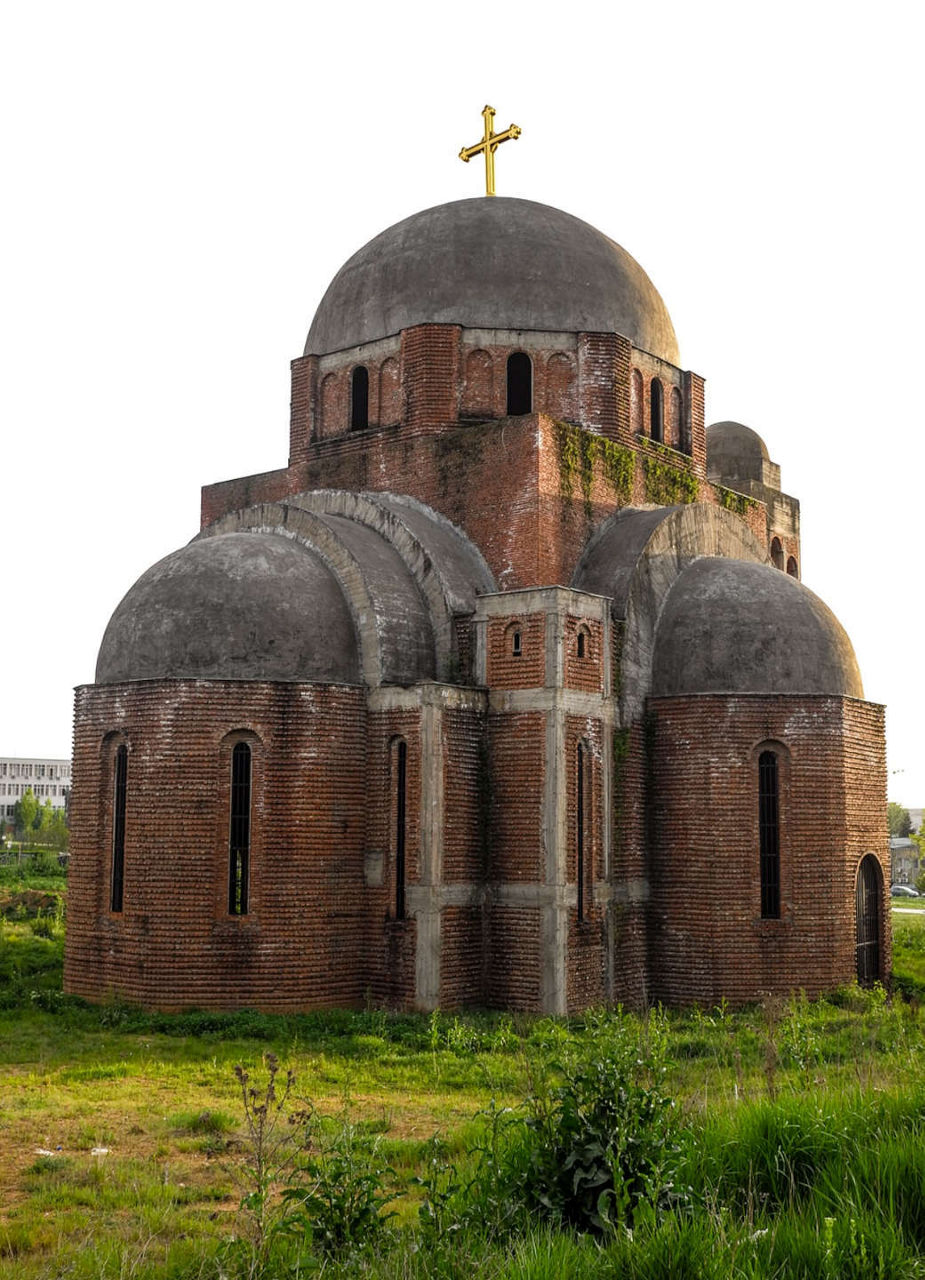 Churches in Muslim Kosovo
As Pristina is predominantly Muslim, there are numerous mosques in the city. However, you can see two churches in front of the National Library. One of them is the never completed Serbian Orthodox Church of Christ the Saviour and the other one is the new Cathedral of Saint Mother Teresa. The bell tower can be climbed, and it offers a great view over the city.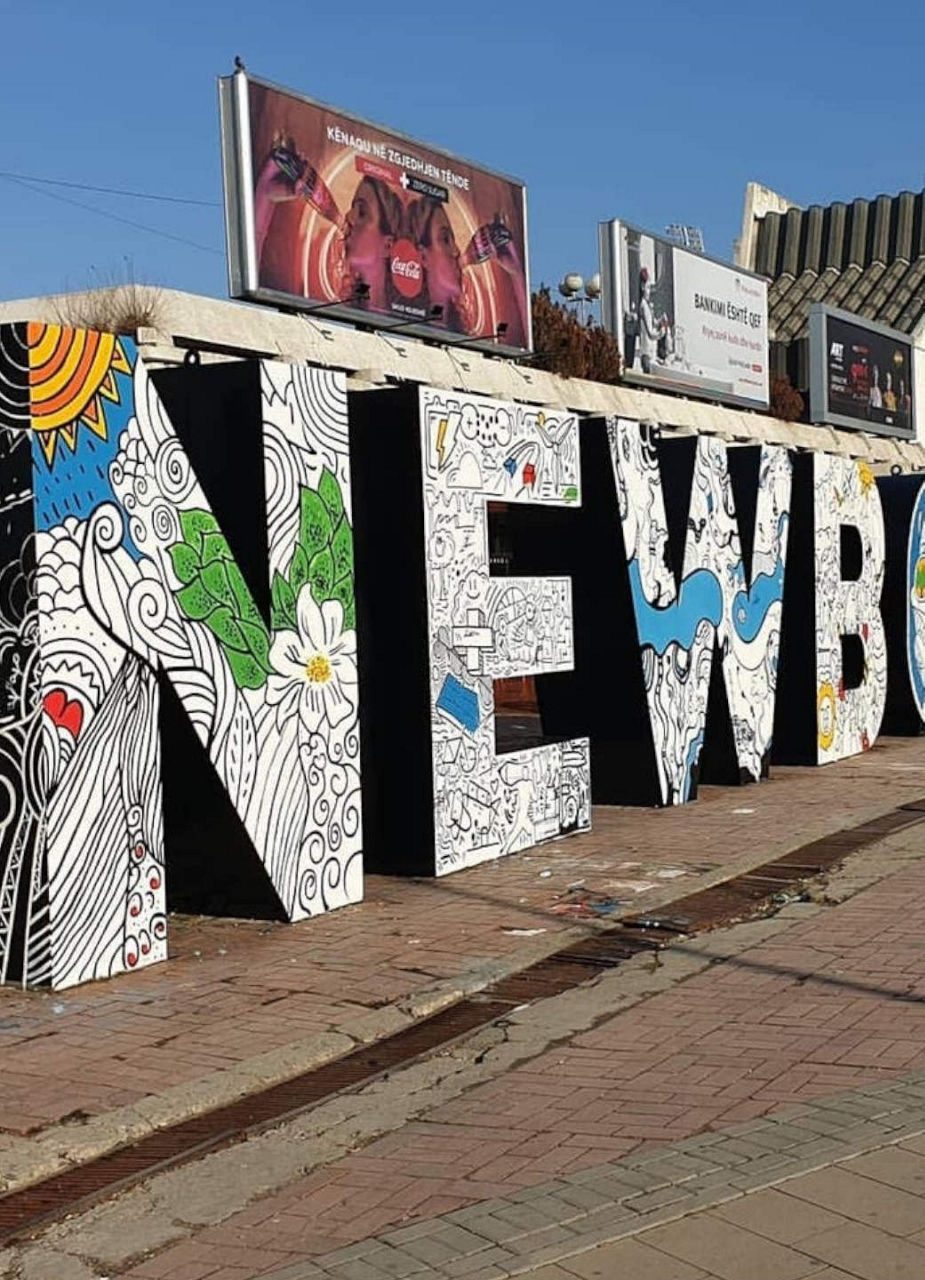 Modern and Artistic Flair
Many places in the city have a modern flair. A well-known example is the NEWBORN sign. The sculpture is a monument to Kosovo's independence, which was declared on 17 February 2008. The three-metre-high letters are still an important symbol today. In the meantime, graffiti with profound messages have been applied, which are also worth a quick look. Don't be surprised if perhaps the artwork will look different when you visit again.