Bathing, plunging, building sandcastles, playing, rummaging about, cocktails with a view of the sea – "the small" Balearic island has beaches that suit every salty taste. We'd like to show you the prettiest and most captivating ones.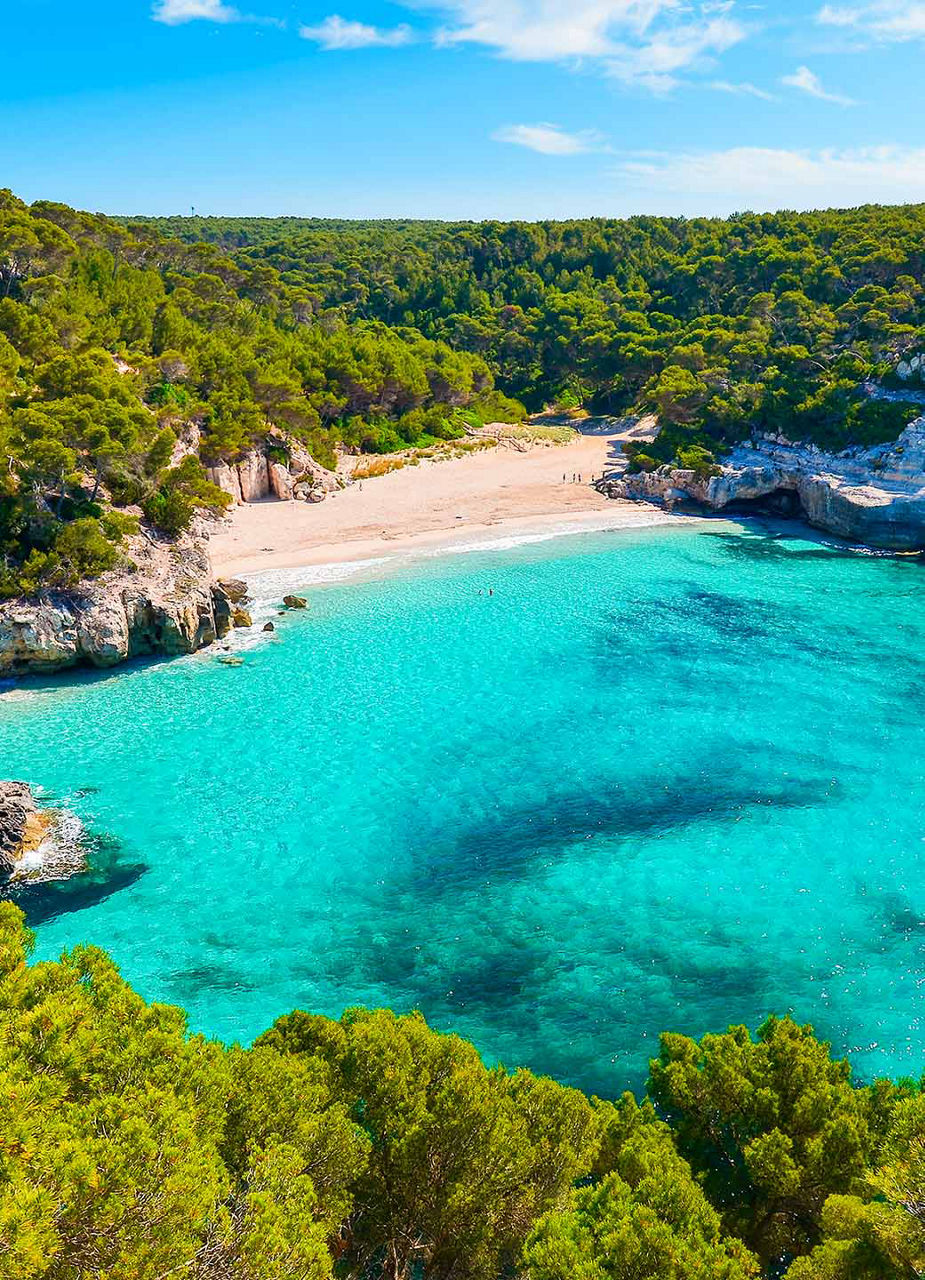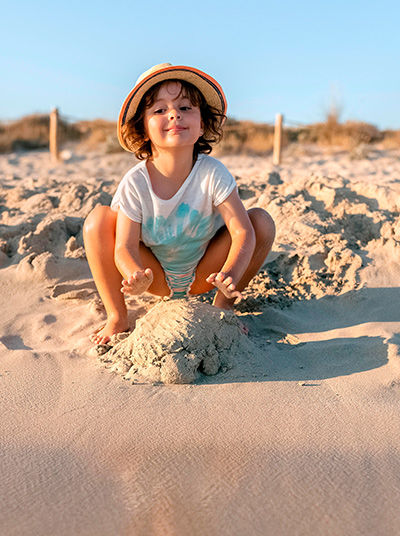 A Beach that has it All: Platja de Son Bou
Whether you're looking to splash about in the gentle waters, crawl your way up to a buoy, head out into the open sea in a kayak, build sandcastles, or get a tan in a recliner – the Platja de Son Bou simply has it all. If you're all soaked up on sun and seawater, you can enjoy a cocktail and calamari in one of the many beach bars – views are on the house. Want to stretch your legs a bit after a seafood salad? Take advantage of the longest sandy beach on the island for a long and romantic stroll in the evening sun and visit the ruins of the centuries-old basilica of Son Bou while you're at it.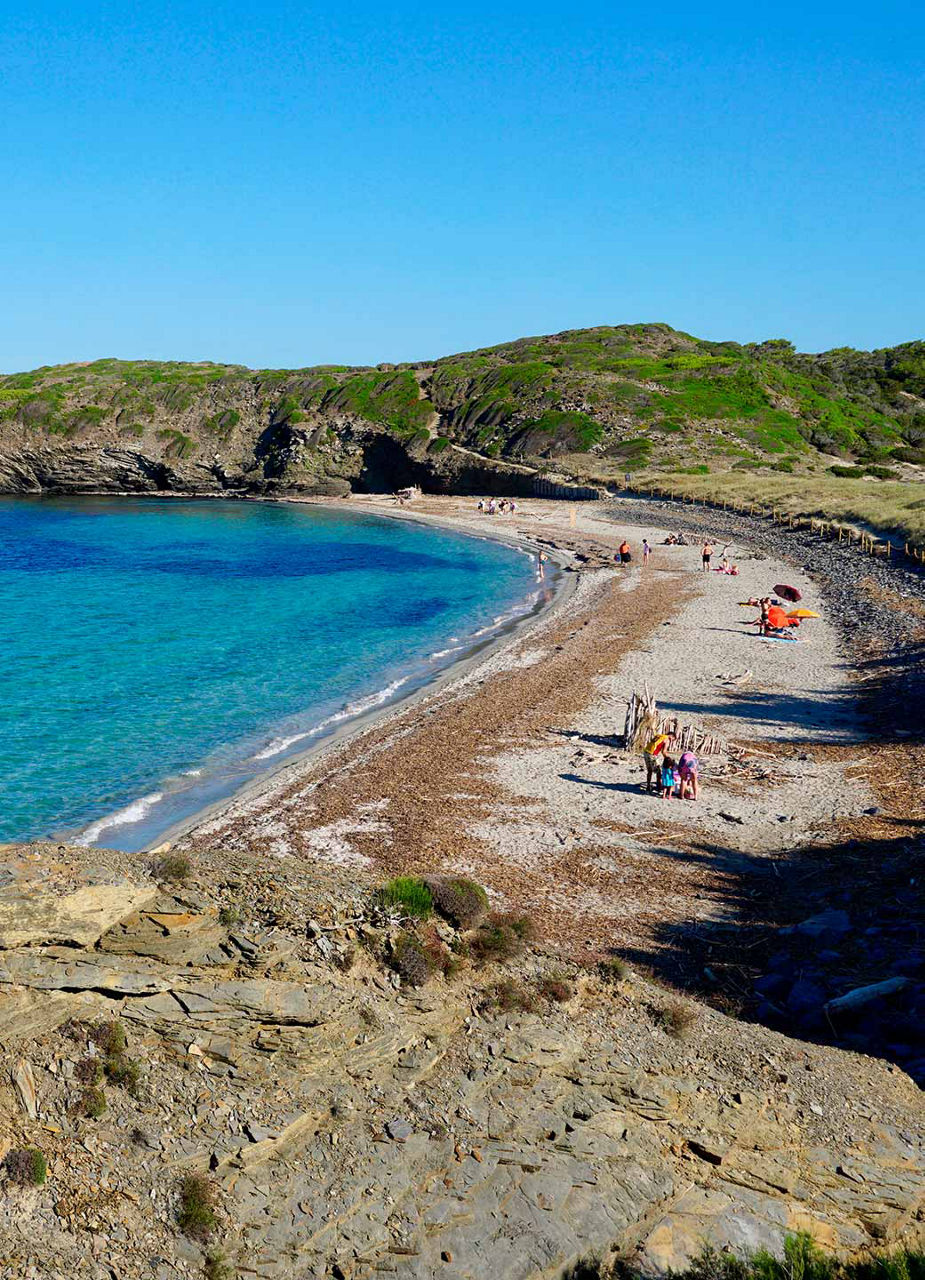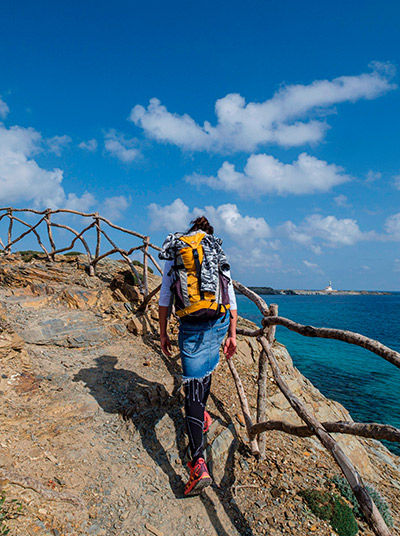 Unspoilt Nature at the Platja d'en Tortuga
With the Platja de Son Bou buzzing with Menorcan life, the natural beach of Platja d'en Tortuga is perfect to unwind far away from the hustle and bustle. Your trip there will take you through the "S'Albufera des Grau" natural reserve, past olive trees, wild shrubbery, and dunes. At the beach, you're visited by turquoise water, craggy rocky outcrops, and green hillscapes that provide splendid views of the sea extending towards the horizon. Just bring a good book and picnic basket and breathe in the quiet, surrounded by nature.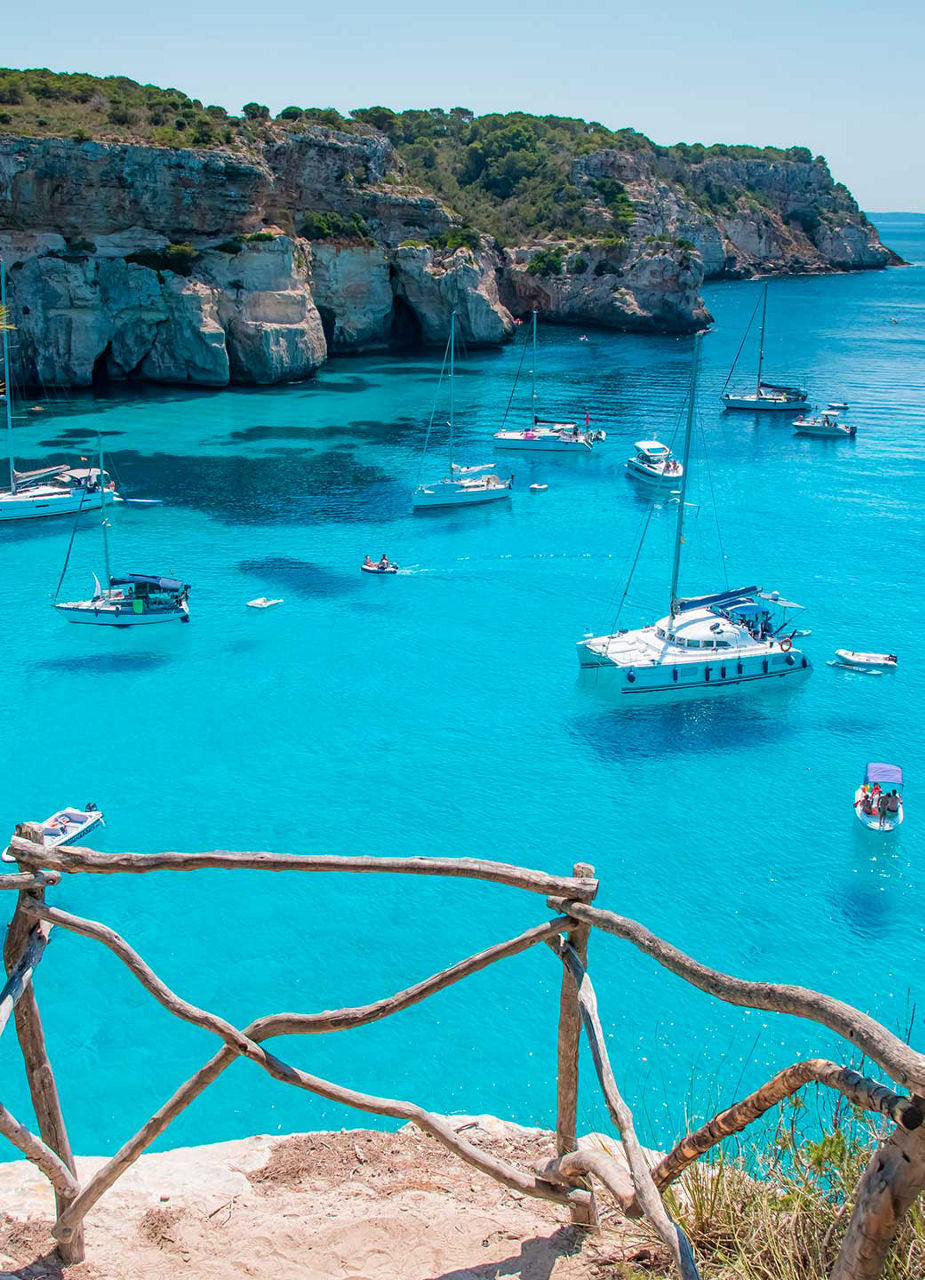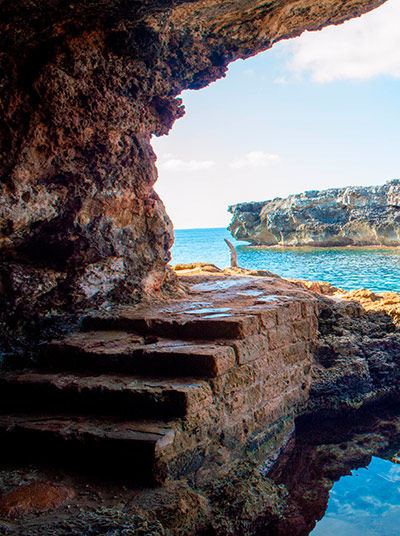 A Miniature Fjord: Cala en Brut
Had enough of the sand in your slippers and you're looking to change things up a bit? Enjoy a day at the beach of the rocky Cala en Brut cove. These coves are typical of Menorca. At first glance, they remind you of a miniature version of the majestic Norwegian fjords. What makes it special? It's rock as far as the eye can see. You can make your way into the crystal clear water over rock-carved steps. Or just take the easiest and shortest route: jump in from one of the platforms, that are perfect for sunbathing as well.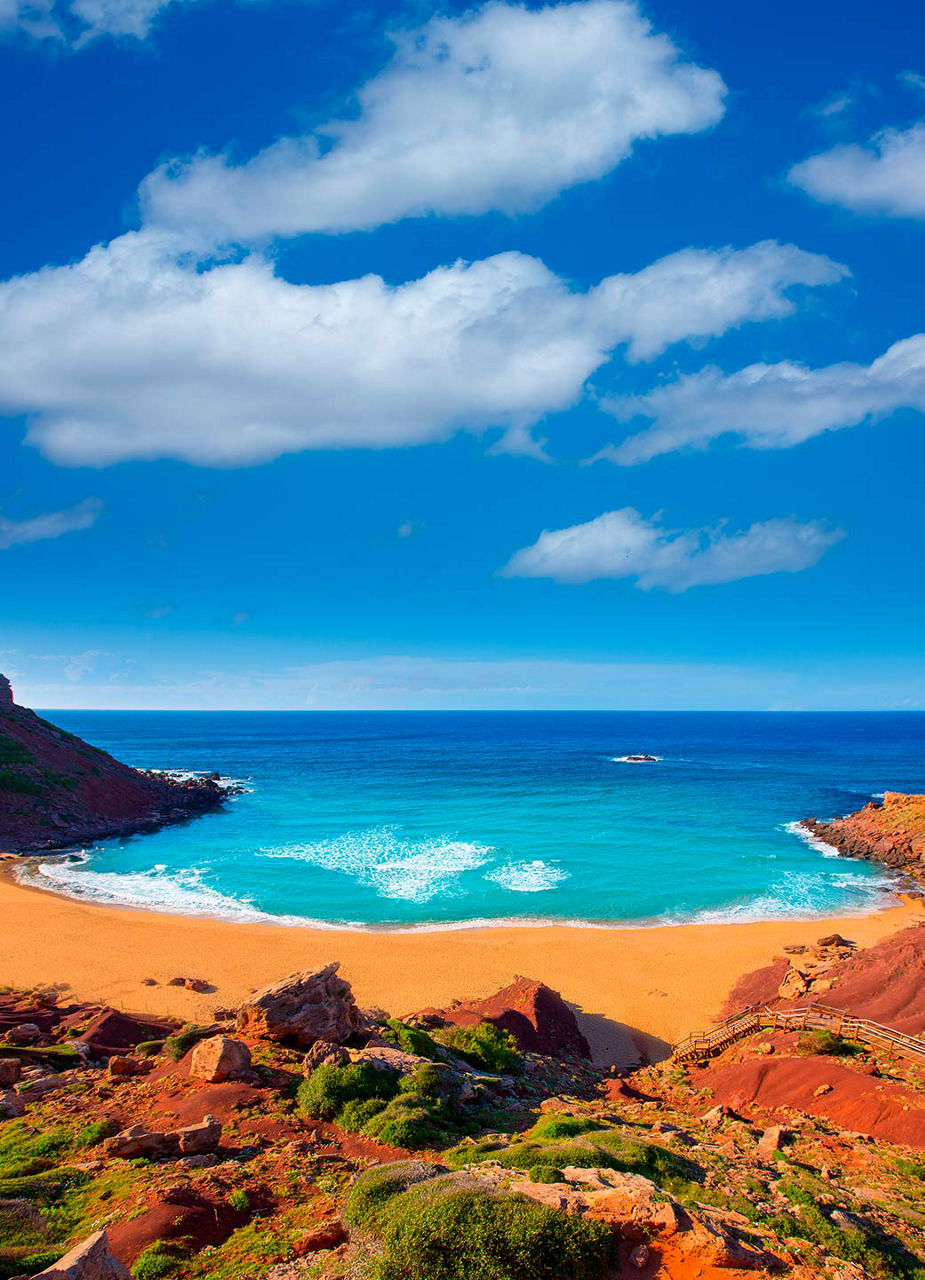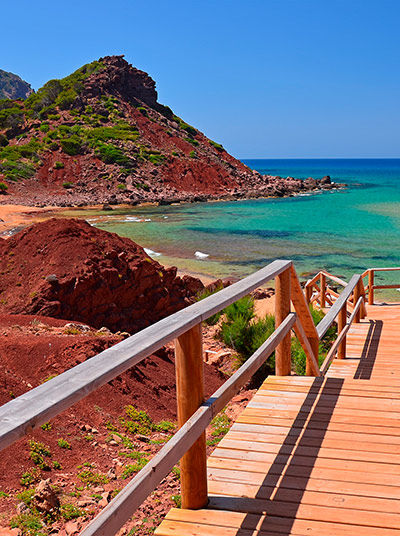 A Delight for the Senses: Cala Pilar
The sandy beach in the Cala Pilar cove will rejuvenate all your senses. Let your mind wander as you gaze over the red hills that surround this beach, or discover the colourful aquatic world of Menorca with your diving goggles and snorkel. Feel the red gold sand between your toes and the pleasantly warm water on your skin. Smell the distinctive sea breeze paired with the summery smell of pine. Listen to the gentle rolling of the waves and enjoy some of the olives or other Menorcan delicacies that you packed along.