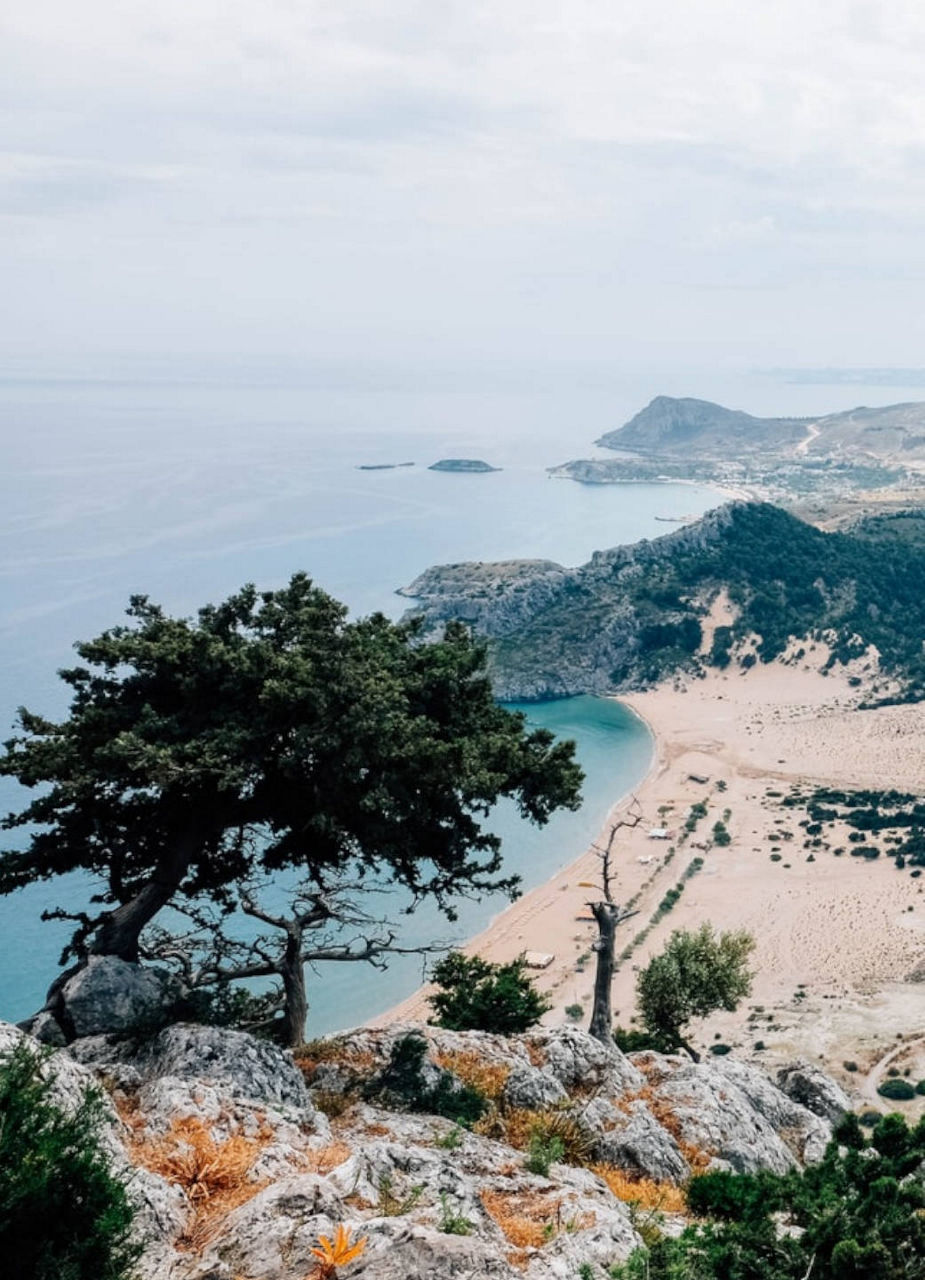 Tsambika
Tsambika can be reached with public transport and is an ideal family outing with shallow waters and fine-grained sandy shores. The area has been protected from mass development as most of the surrounding land belongs to the Orthodox Church. There a are number of small snack bars to buy refreshments or ice cream and if you don't mind the climb up, the views from the monastery overlooking the beach are spectacular.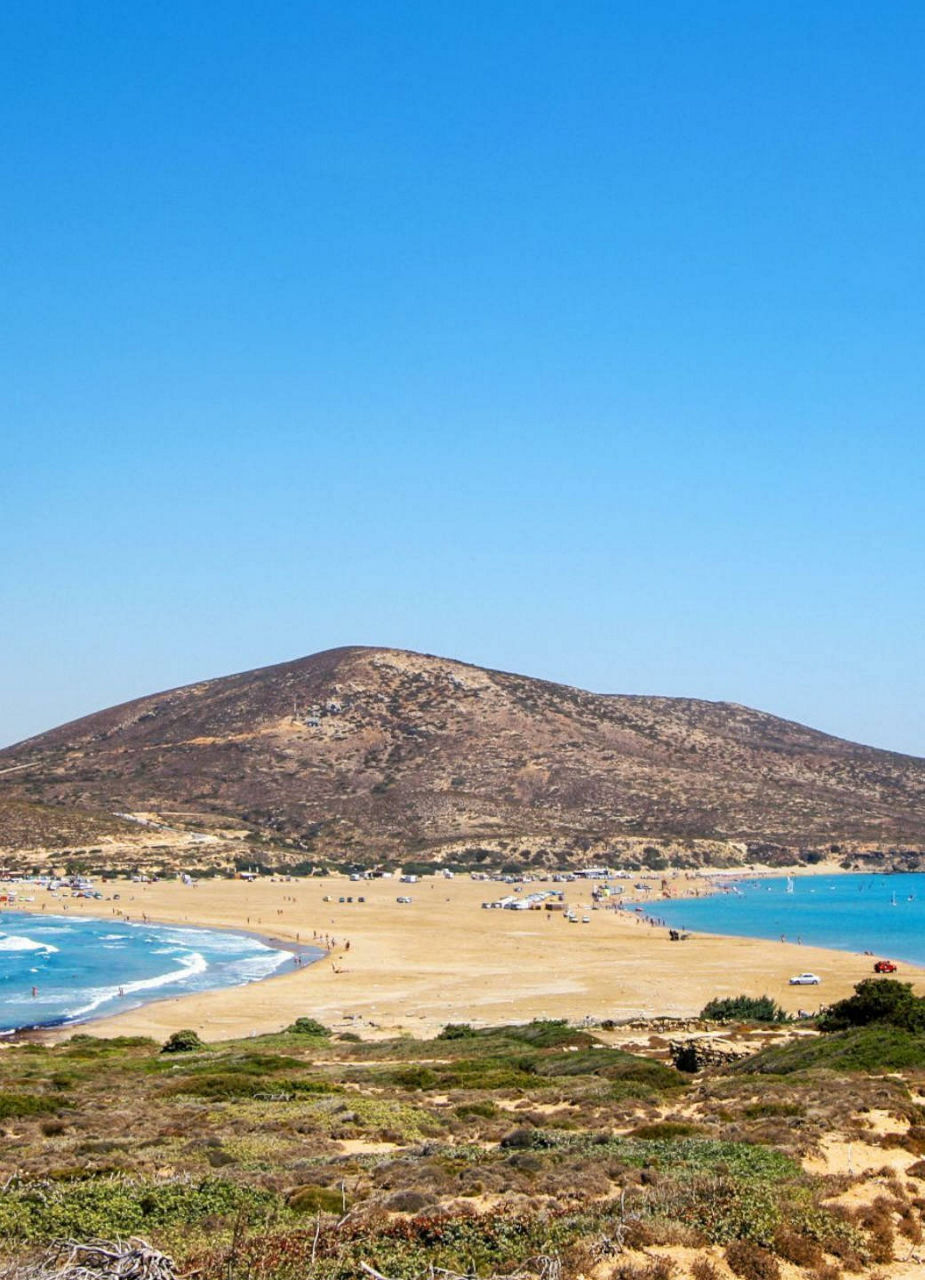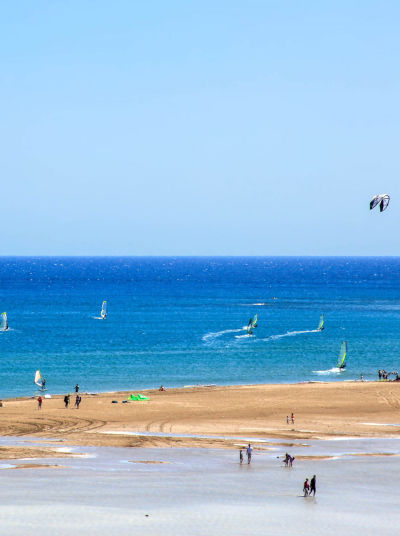 Prasonisi
This Beach lies at the Southern tip of the island and is popular with kite- and windsurfers, especially during the Sommer months when the Meltemi winds blow down from the North. Prasonisi is a sandy stretch with the sea at each side is the connection between the tiny island at the end and the mainland. Even if water sports aren't your thing the beach's unique setting and pristine clear waters are well worth a visit.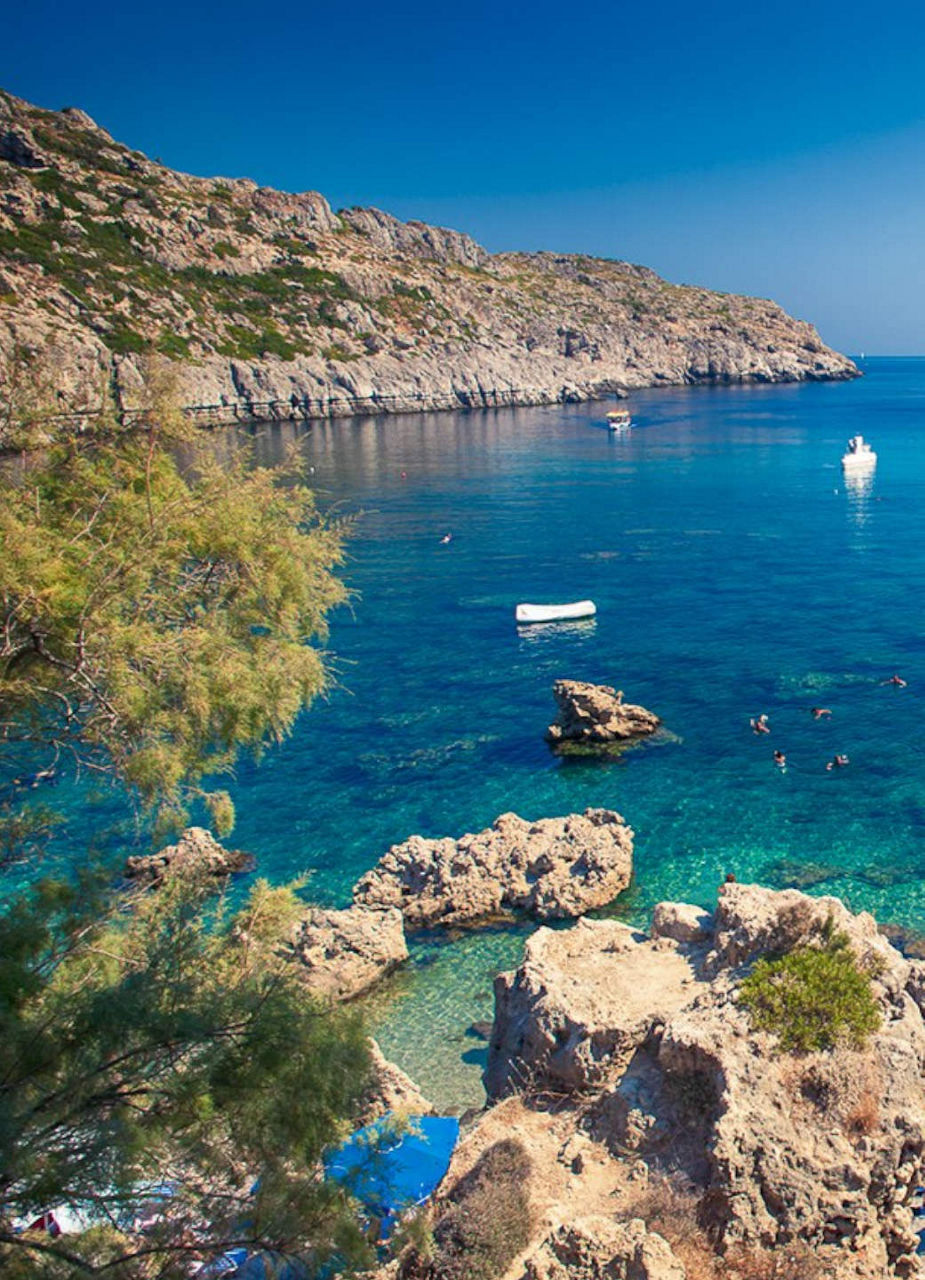 Anthony Quinn Bay
Located just South of the village of Lindos in an old fishing village, this picturesque beach was named after the actor Anthony Quinn. It is said that after filming «The Guns of Navarone» be bought the secluded bay as he enjoyed swimming in it so much. It's now one of Rhodes most popular swimming spots. However, it is not recommended for children due to the sharp rocks.
Traganou
Traganou is located just down the coast from the Anthony Quinn Bay. It's a wonderful place to escape the crowds in the high season. This beach has small white pebbles underfoot giving the water a crystal-clear appearance. Only a small section of the beach has umbrellas and sunbeds for rent, while the rest is left to nature. A tiny fish tavern welcomes hungry swimmers.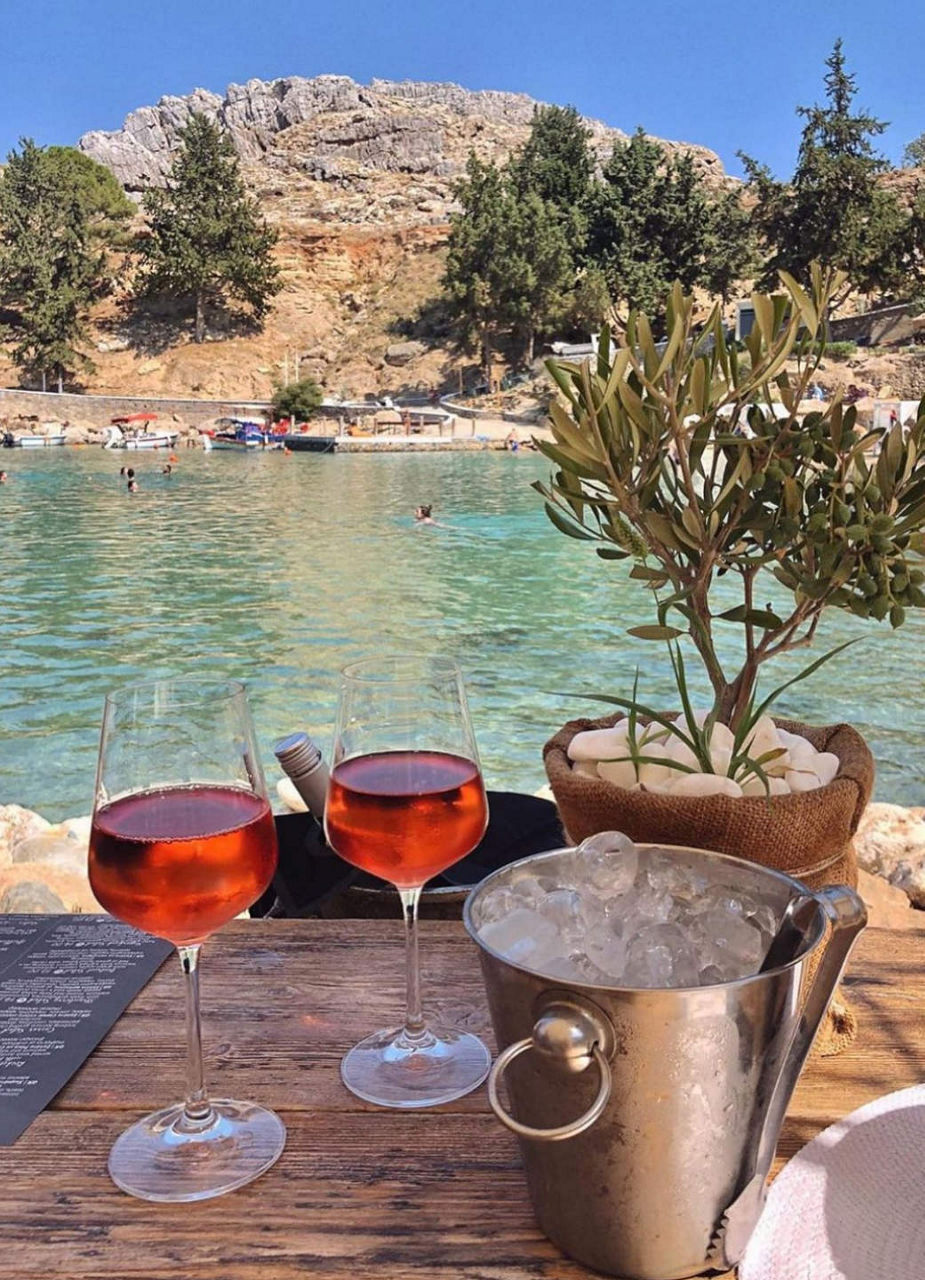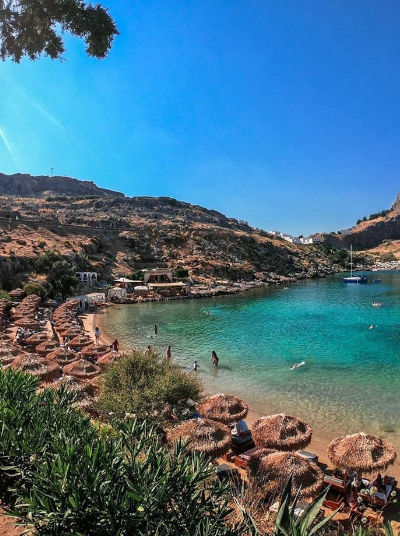 St. Pauls Bay
Hidden in a small fishing cove only a few minutes walk from the city of Lindos, this beach has it all - fantastic views of the Lindos acropoplis, sandy shores with rocks for jumping into the turquoise blue waters and a beach bar for cocktails. It's also a popular wedding venue with tourists and locals alike due to its picturesque setting.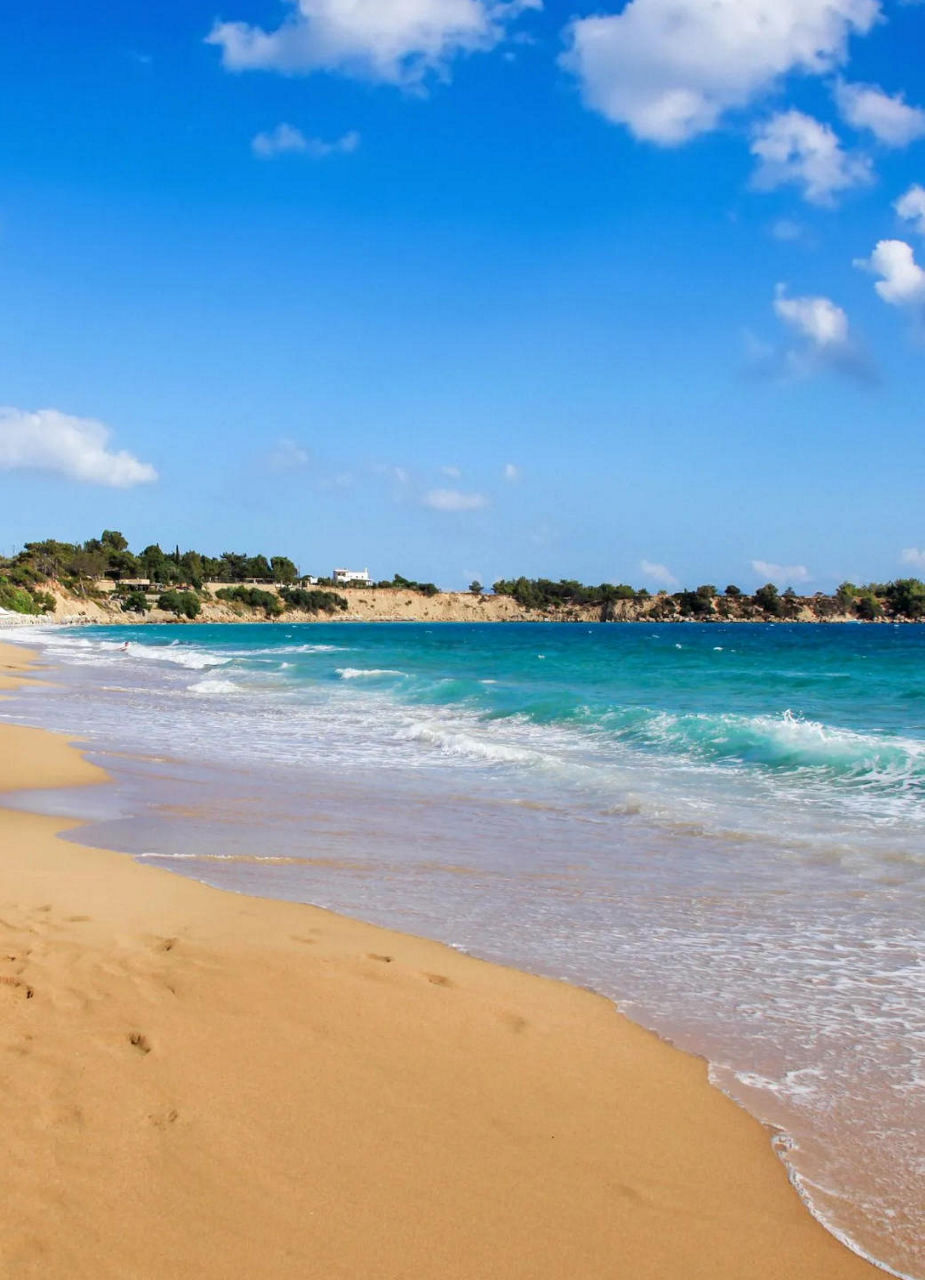 Pefkos
Pefkos or Pefki beach is lies just South of Lindos in an old fishing hamlet and has become a more developed tourist destination over the past years. The main attraction is the thick, soft golden sand. The beach is relatively narrow and can get busy during the tourist season. Wandering back up the pathways from the beach you will find many bars, restaurants and taverns to enjoy the Greek cuisine and let a relaxed day come to a close.