The Greek island Kos is part of the Dodecanese archipelago and is located in the east of the Aegean Sea. It fulfills every dream: from miles of beaches, the lively town of Kos City to impressive cultural sites - there is much to discover on Kos. In the following we would like to introduce five special hotels (all awarded with 5 stars). The first three are adult-only hotels and the last two are all-inclusive hotels.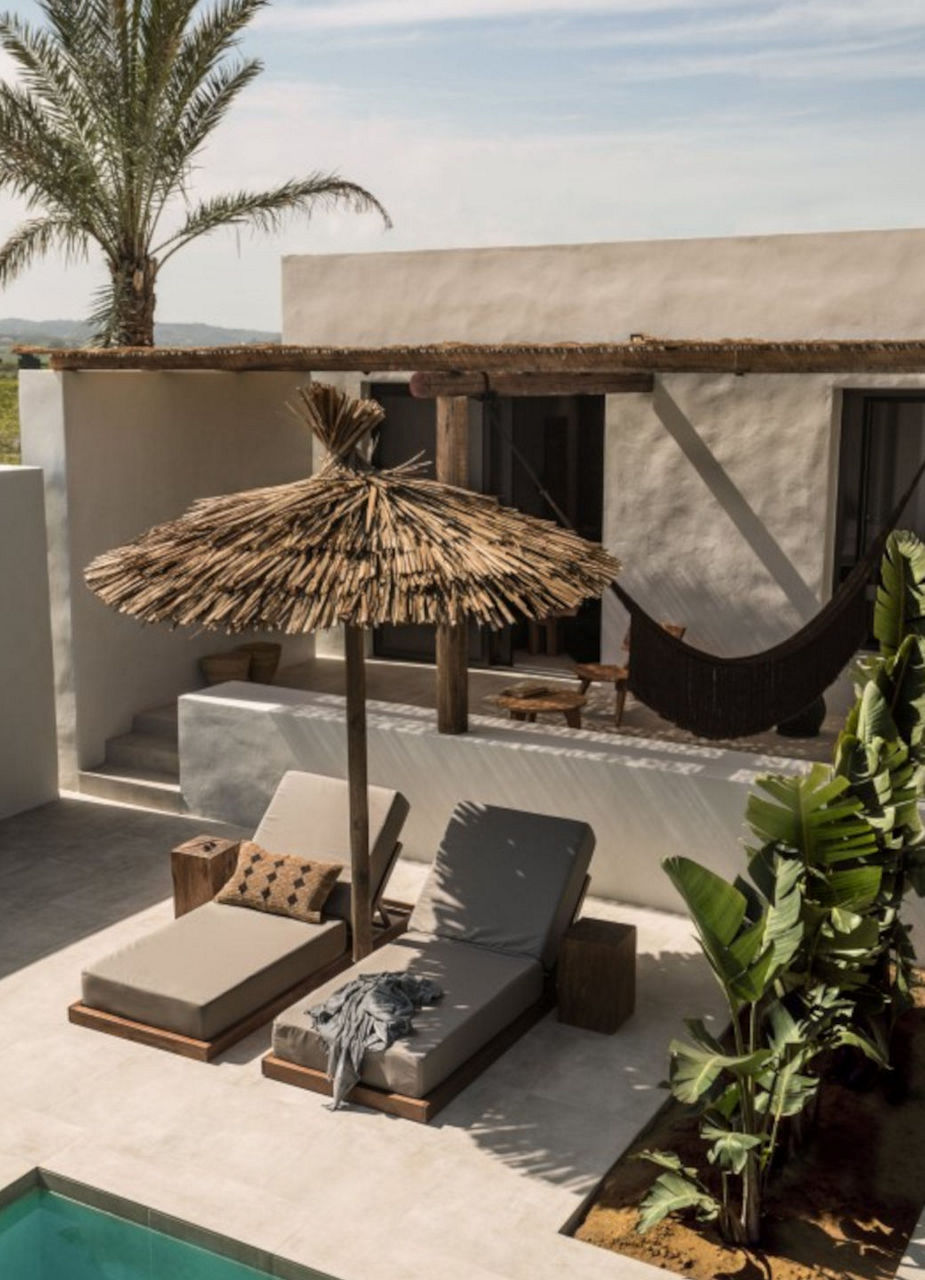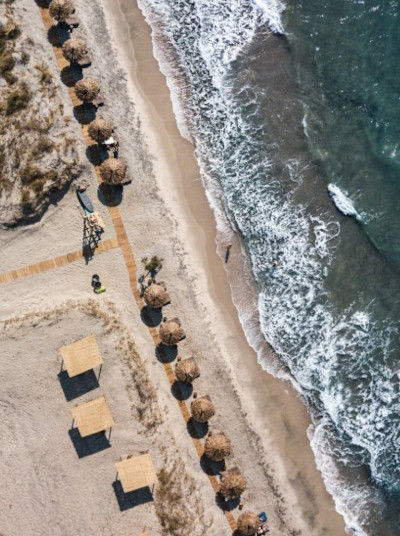 OKU Kos
OKU Kos is a luxury boutique hotel (adults only) located 13 kilometres outside of Kos town. The architectural style of the hotel is inspired by the traditional Greek island architecture with a modern interpretation. The aim is to create a relaxing retreat for its guests, with a focus on slow-living, mindfulness and minimalism. Yoga classes, as well as other activities and excursions can be booked on site.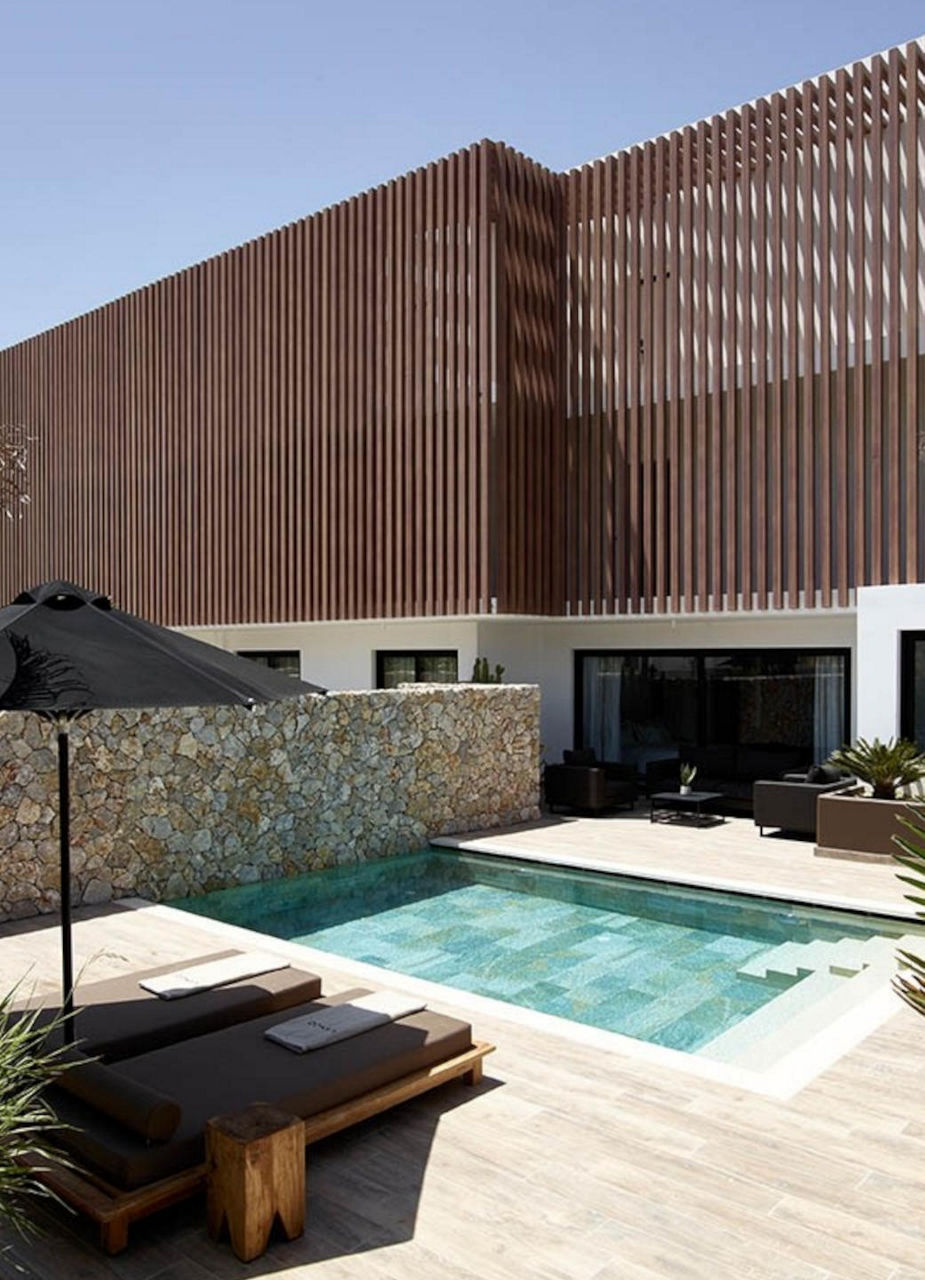 Lango Design Hotel & Spa
The Lango Hotel's claim is "Designed to spoil you" - and it delivers on its promise. This 5 star boutique hotel (adults only) is located two Kilometres outside of Kos town and just a few steps away from the beautiful Lambi Beach.  In the Lango Design Hotel & Spa you will enjoy unique luxurious facilities, five-star services, contemporary architecture and authentic Greek hospitality. Another highlight is the spa facility, with heated swimming pool, massage rooms, hammam, sauna and much more.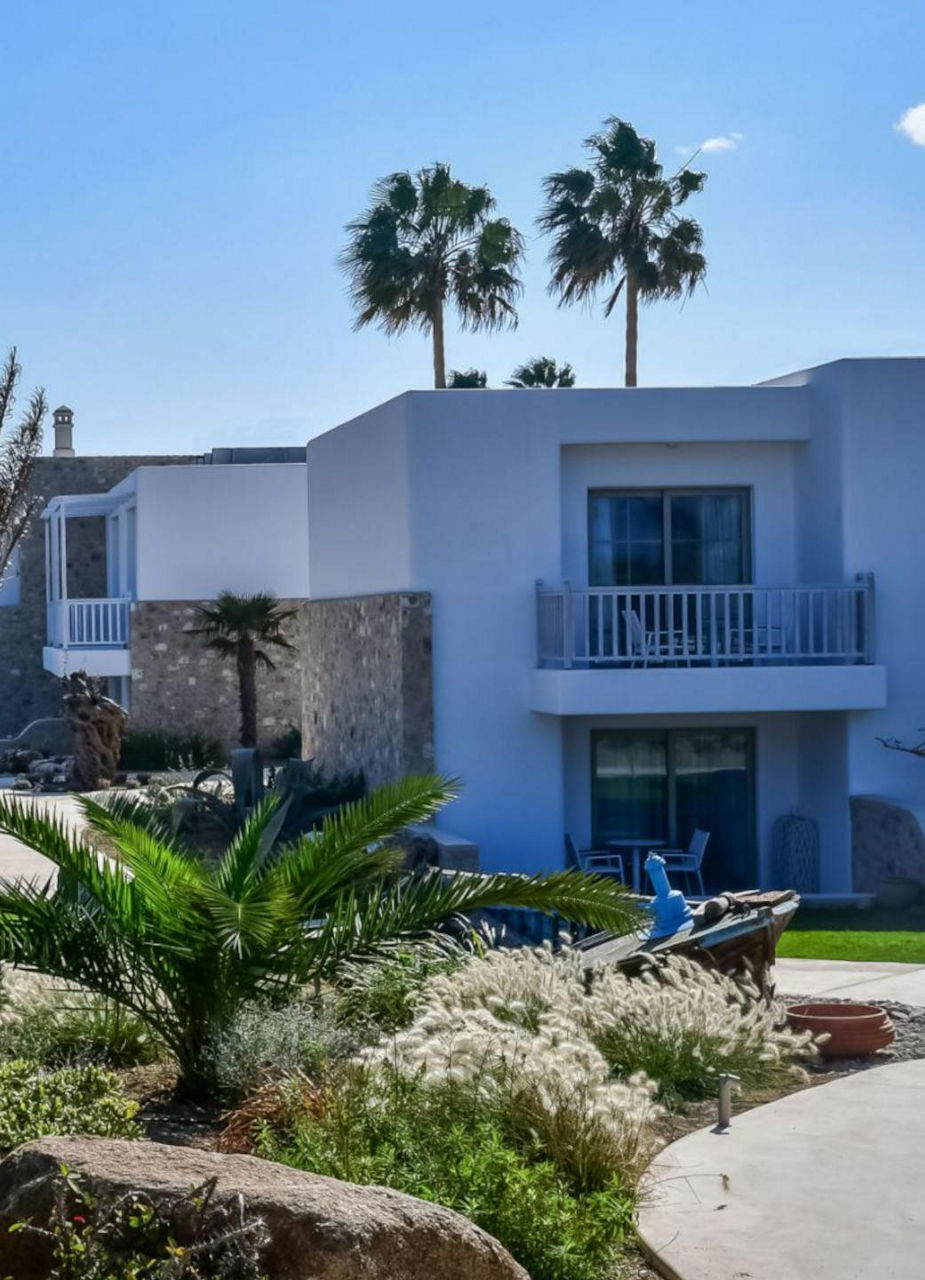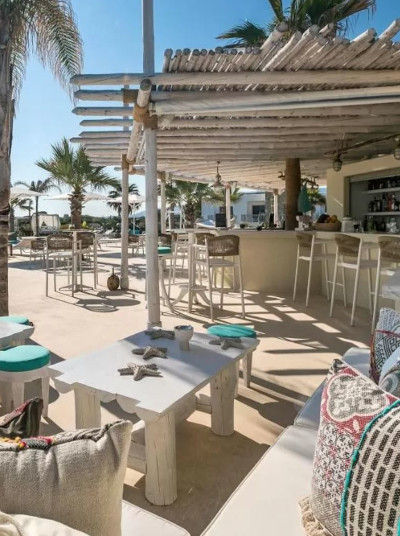 White Pearls
The White Pearls (adults only) opened just recently in 2020 and offers its guests ten luxurious suites - the so-called "White Pearls". All suites have a breathtaking view of the Aegean Sea. It is recommended especially to those seeking tranquillity combined with an elegant ambience.  In the in-house restaurant you can enjoy delicious dishes and at the bar suburb cocktail creations are created accompany the sunset.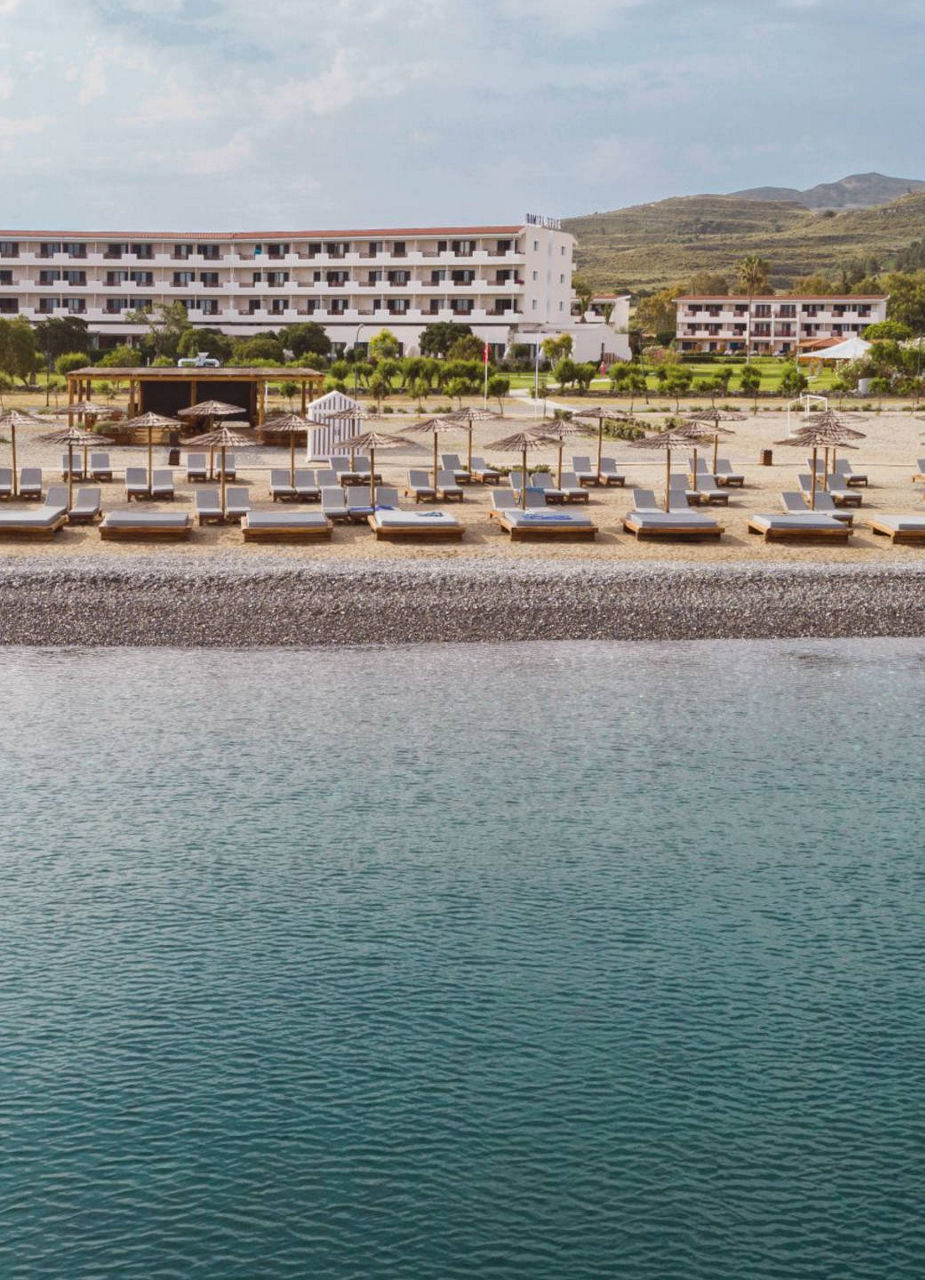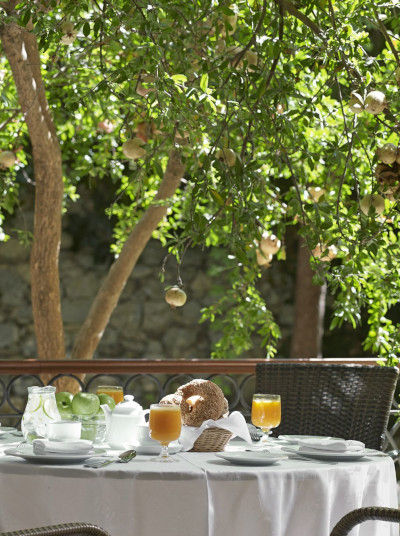 Ramira Beach Hotel
Ramira Beach Hotel is a five-star all-inclusive hotel, with two à-la-carte restaurants, a crêperie-gelateria and five bars. With its 338 rooms, it is one of the bigger hotels on the island. Despite its size you have the possibility of special luxury and retreat. The 16 Family Rooms, for two adults and two children, have their own pool, living and sleeping area. For sport enthusiasts, Ramira Beach Hotel offers numerous opportunities - from tennis, basketball to beach soccer - everything the sporting heart desires.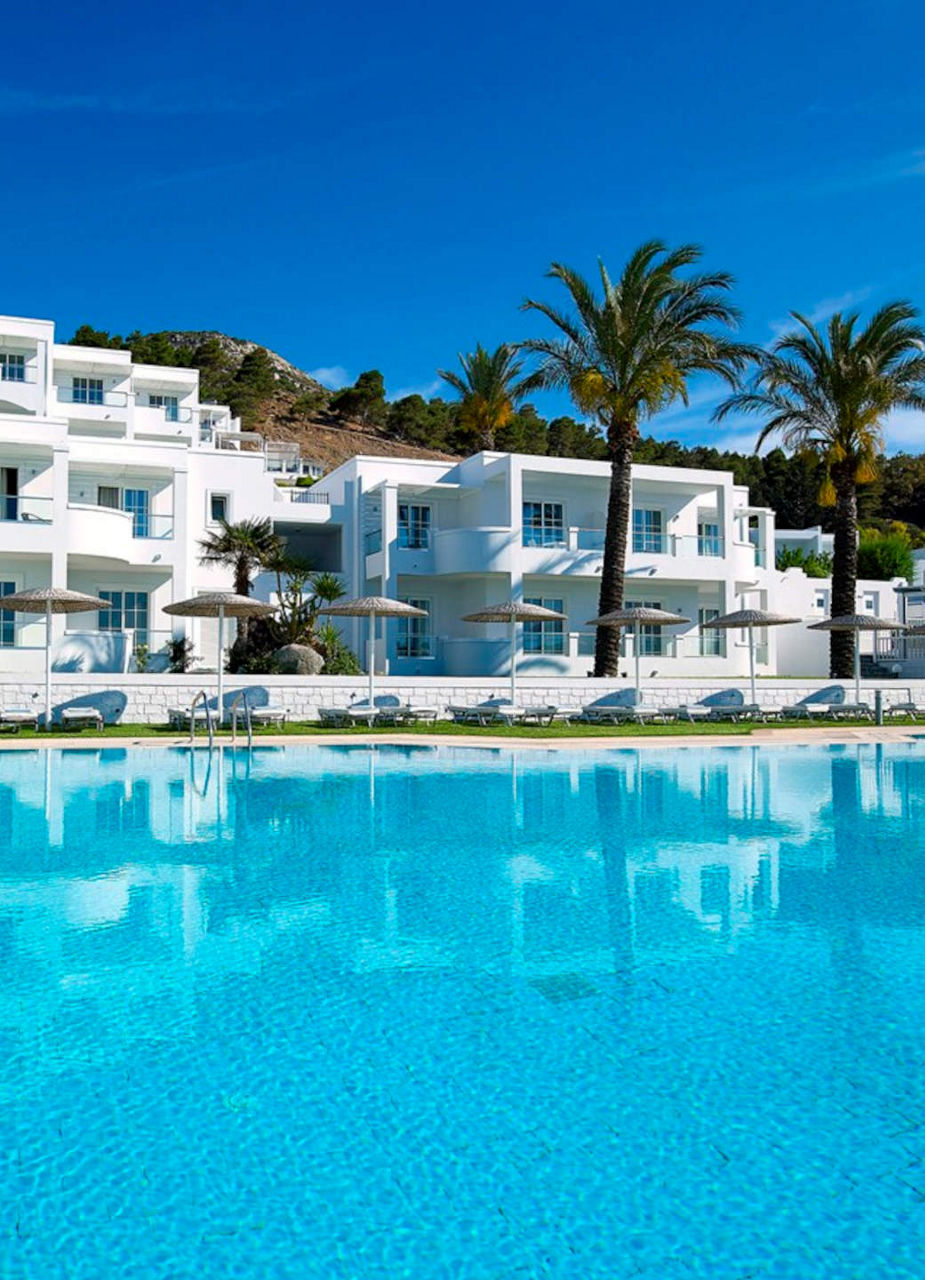 Dimitra Beach Hotel & Suites
The elegant and modern appearance of Dimitra Beach Hotel, combined with the lush green gardens and the view of the vibrant blue sea, is a sight fit for a postcard. However, the hotel is not only visually a feast for the eyes, but offers its guests many other amenities: six pools, three restaurants, four bars, numerous sports facilities, a spa, a children's area and private beach.