The harbour town of Kalamata on the Peloponnesus peninsula woos all five senses of visitors. Make sure to not only take in the sights but also taste some of the many regional delicacies the town and its surroundings have to offer. This includes a globally renowned classic, Greek gin, and a sweet superfood. We'll shed some light on the five tasty treats you just have to try.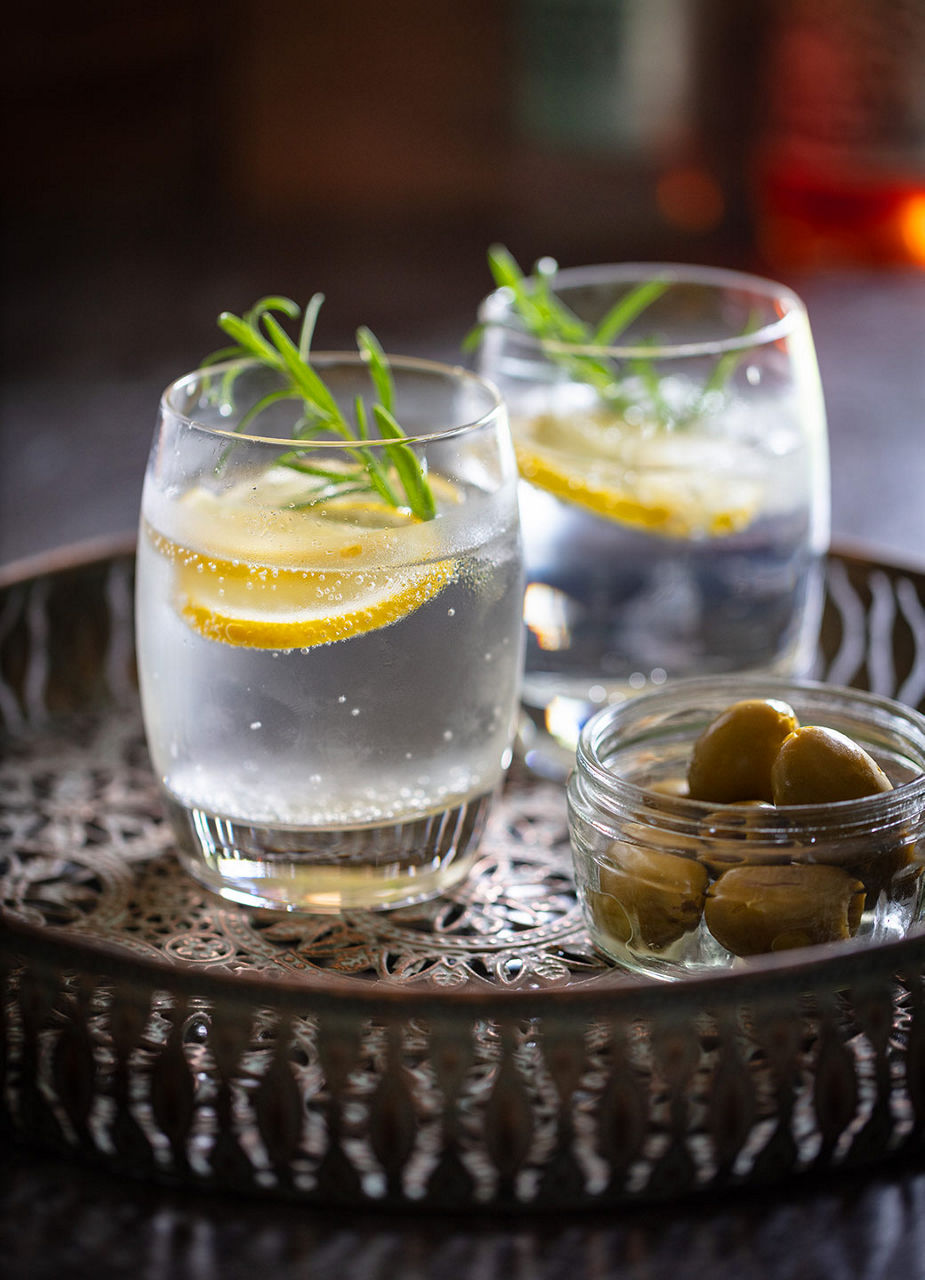 Born out of Tradition: Greek Gin
Greek wine is the liquid of the gods. But Homer and Hesiod never wrote of Greek gin... Which makes sense, seeing as how it wasn't invented just yet, but it's worthy of the most lyrical of praise. And there's no better gin than the one produced in Kalamata, at the oldest distillery of Greece. It is to this very day owned by the Callicounis family, who founded the distillery back in 1840 and who have been bottling distinguished spirits for four generations ever since. This includes the triple-distilled Old Sport Gin. Besides juniper – the most-important ingredient of any gin –, this spirit gets its flavour from orange peel, coriander seeds, and the resin of mastic pistachio trees, the latter also known as the "Tears of Chios".
The Most Accomplished Accompaniments: Kalamata Olives
The town of Kalamata is renowned for its olives, and the indication of origin enjoys official protection. In other words – the salty drupe may only be called Kalamata olive if it actually comes from the region of Kalamata. The tasty olives have a colour ranging from reddish-brown to dark violet and are up to five times larger than other commonly enjoyed relatives and exceptionally aromatic with a strong fruity flavour. They are usually soaked in brine and served as table olives, but the cold-pressed oil of these jewels is also highly valued in top kitchens around the globe.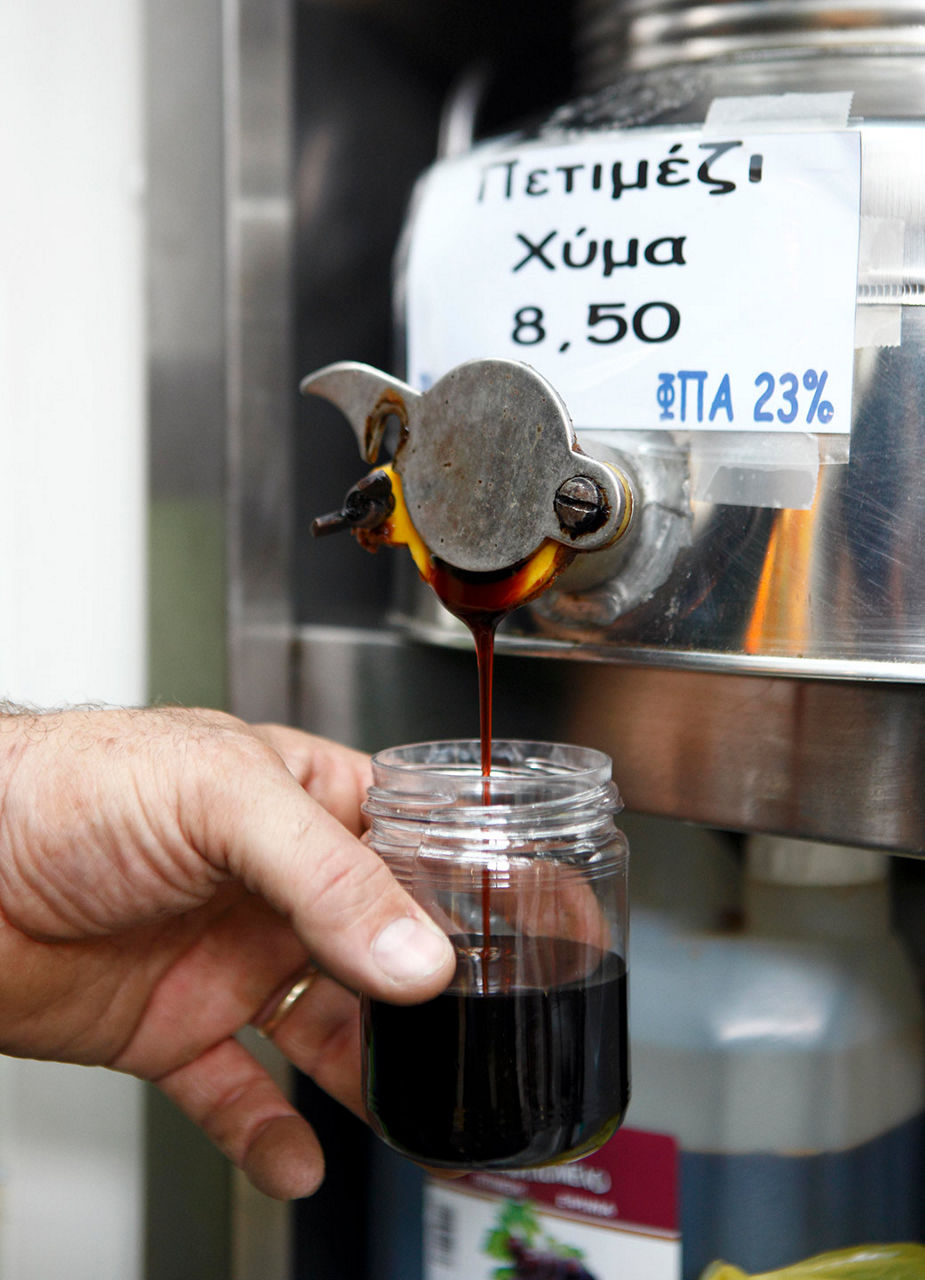 A Most-Must-Have
Petimezi is a traditional superfood made of organic grapes. This viscous syrup is made of must – often out of grape varieties exclusive to Kalamata. Already in ancient times, petimezi served as a popular sweetener alongside honey. Today, the syrup is not only used to give the finishing touch to desserts, pastries, and pies, but it also rounds off the flavour of dressings and marinades. Furthermore, petimezi is rich in vitamins, iron, and calcium. Some locals prefer to take their shot of petimezi in the morning. And it doesn't seem to be doing them any harm – cheers!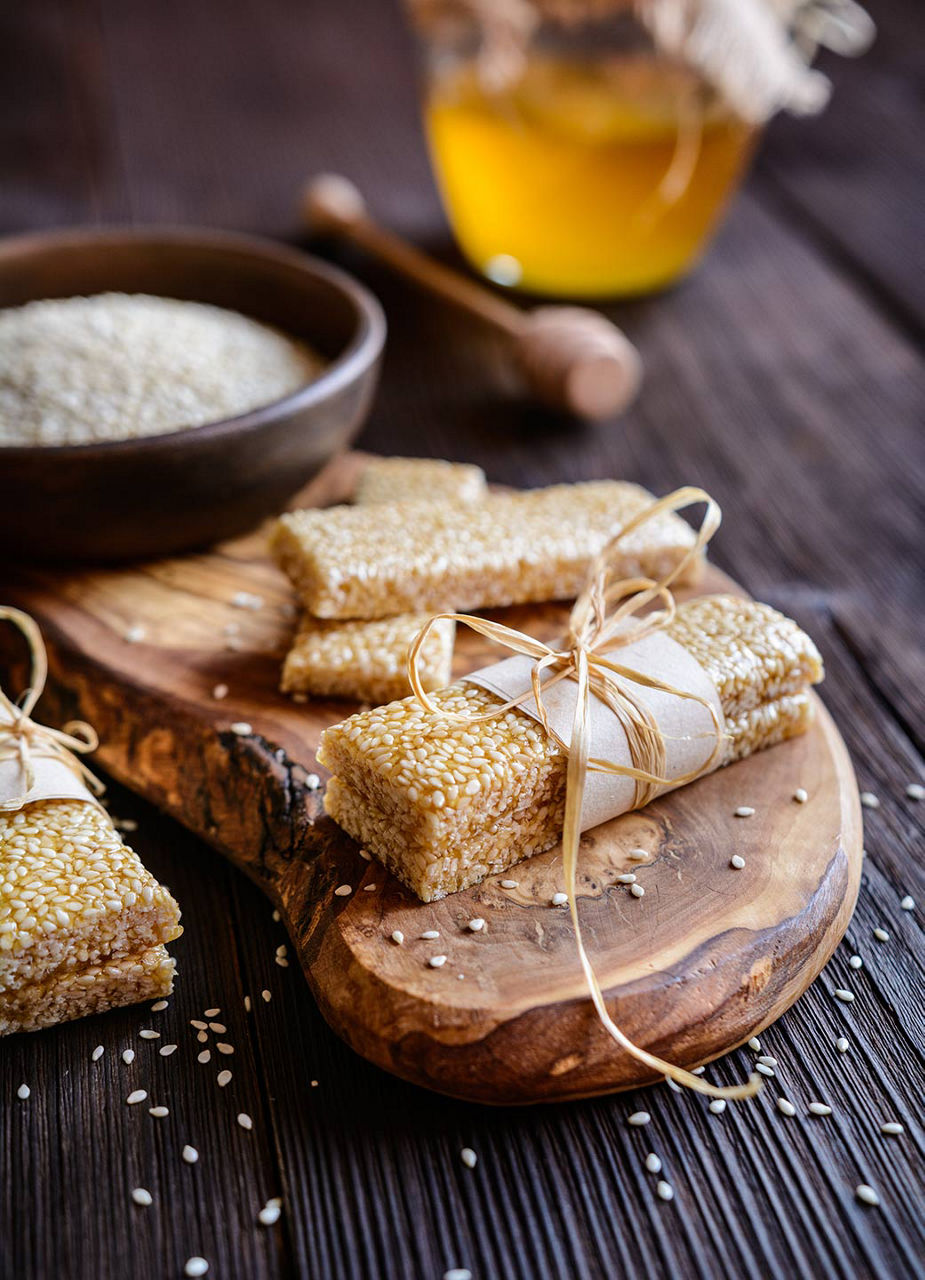 Sweet, Sticky, Just Irresistible
Kalamata is known as a "sweet city", also owing to the fact that this is the birthplace of pasteli. The delicious bar – lovingly mentioned by both Homer and Herodot – traditionally only has two ingredients: sesame seeds and honey. The latter is primarily produced by bees roaming Greek pine forests, giving it a malty and aromatic flavour. Depending on the recipe and preferences of those who make them, the bars can be either soft or crunchy. You can not only enjoy classic sesame pasteli, but also pasteli refined with almonds or pistachios. However you like them – they are the perfect purse-pick-me-up or sweet snack-on-the-go.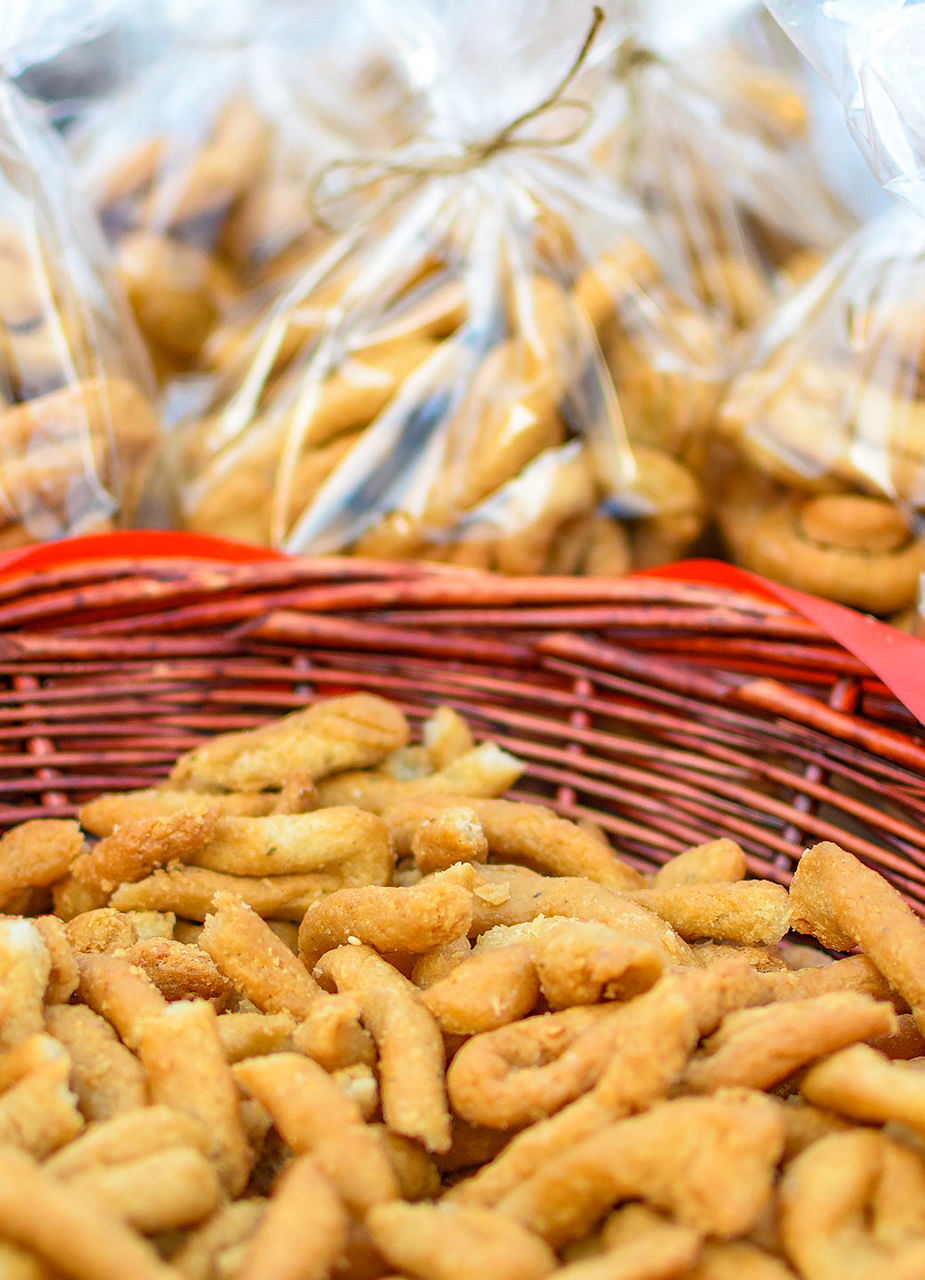 The Greek Donut
Lalagia – fried donuts – are yet another typical delicacy from Kalamata. You can find fresh ones made of flour, olive oil, water, and yeast in all the bakeries and even on the beaches. Enjoy them without any additions at any time of day – or night. Those with a sweet tooth will love lalagia with powdered sugar, cinnamon, or also honey. The fried pastry is equally popular as an in-between snack, together with some olives and feta cheese. The Greek usually munch on their first lalagia at breakfast, dunking the spheres into a cup of strong coffee.