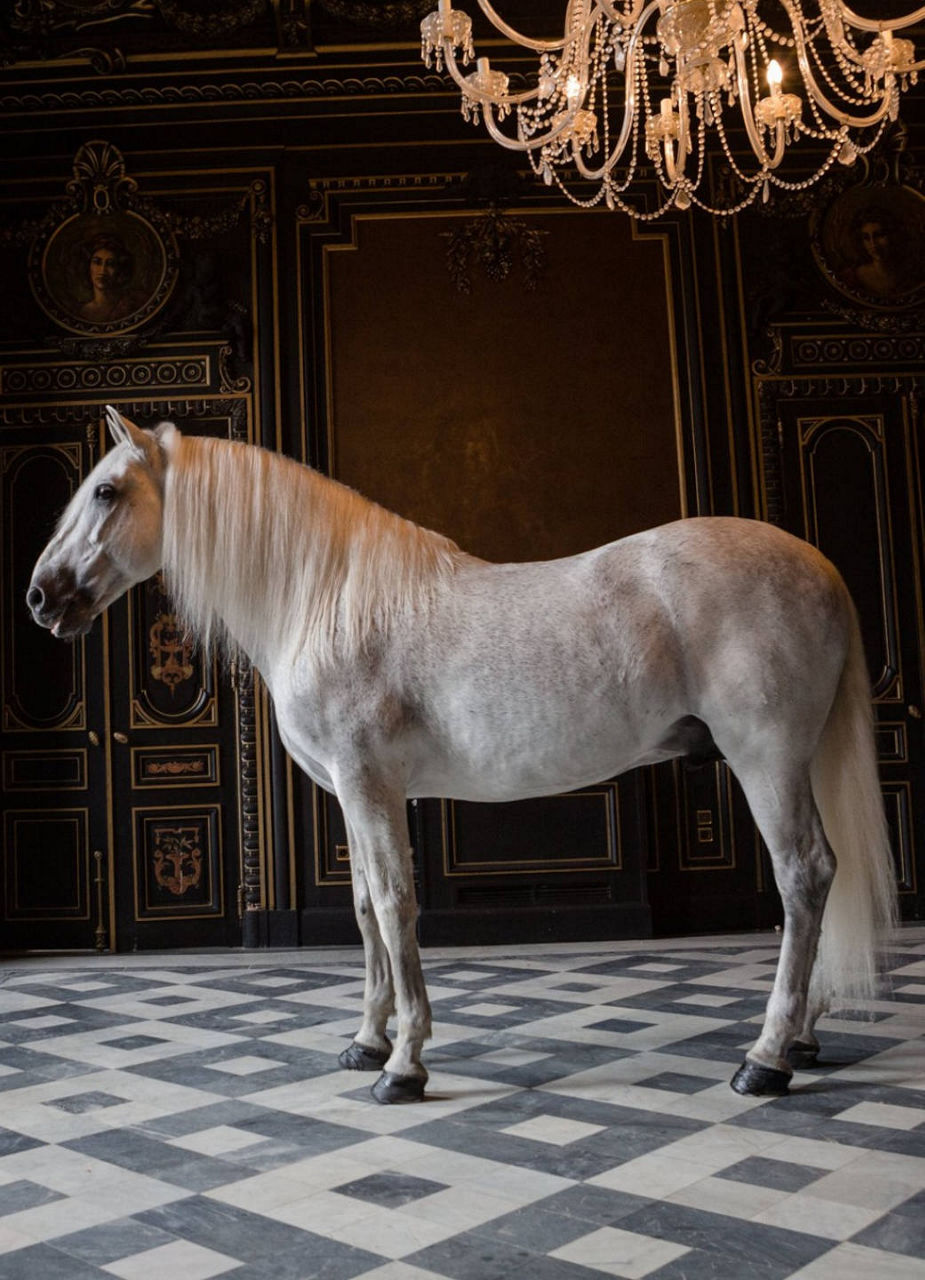 The History of Horses in Jerez
Horses are as much a part of Andalusia as flamenco and sherry. The history of horses in Jerez de la Frontera began as early as 720 BC. At that time, the "Berber" horse breed was brought to the region from North Africa, which was then refined with other breeds over several centuries. Carthusian monks in Jerez also began to breed horses, which today are among the best sub-breeds in Andalusia. From 1912 onwards, pure Spanish horses called "Pura Raza Española" were separated into an independent breeding line, which is still handled extremely strictly today.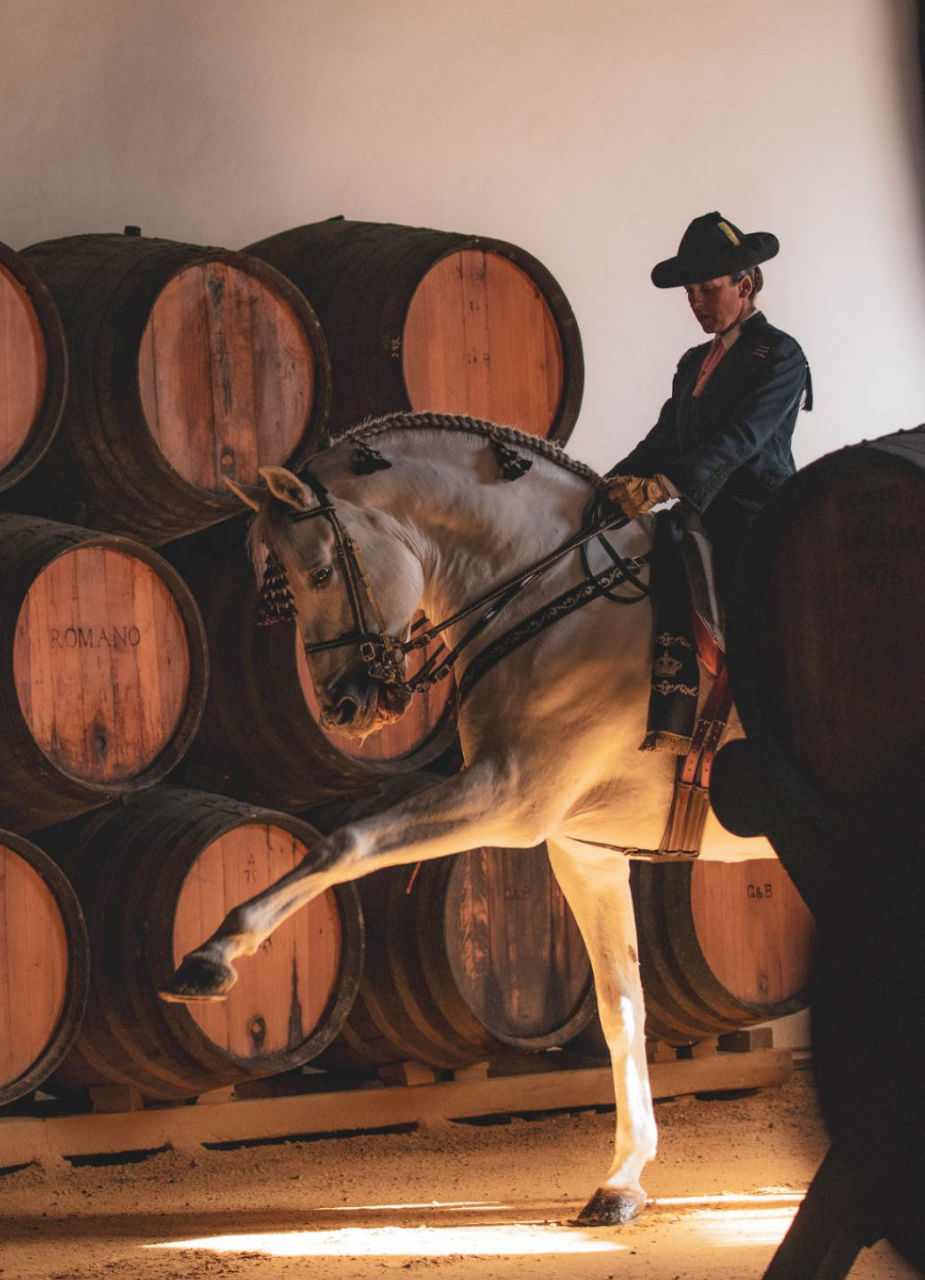 Pura Raza Española (PRE)
The region on the south coast of Spain is known for its majestic Andalusians. The characteristics of the "Pura Raza Española" (English: Pure Spanish Horse) are the slender and muscular build, as well as the slightly arched neck and elegant head. In addition, most PRE are gray horses, only a few have a different coat colour.
Royal Spanish Riding School
In the north of Jerez de la Frontera lies the "Real Escuela Andaluza del Arte Ecuestre" riding school. The famous school was founded in 1973 and 14 years later was officially recognised by the King of Spain as a Royal Spanish Riding School. It is home to the noblest Spanish horses, which are trained for sensational dressage shows. The "Museo del Enganche" is also worth seeing, where visitors can gain a closer insight into the history of the riding school as well as horse breeding in Andalusia.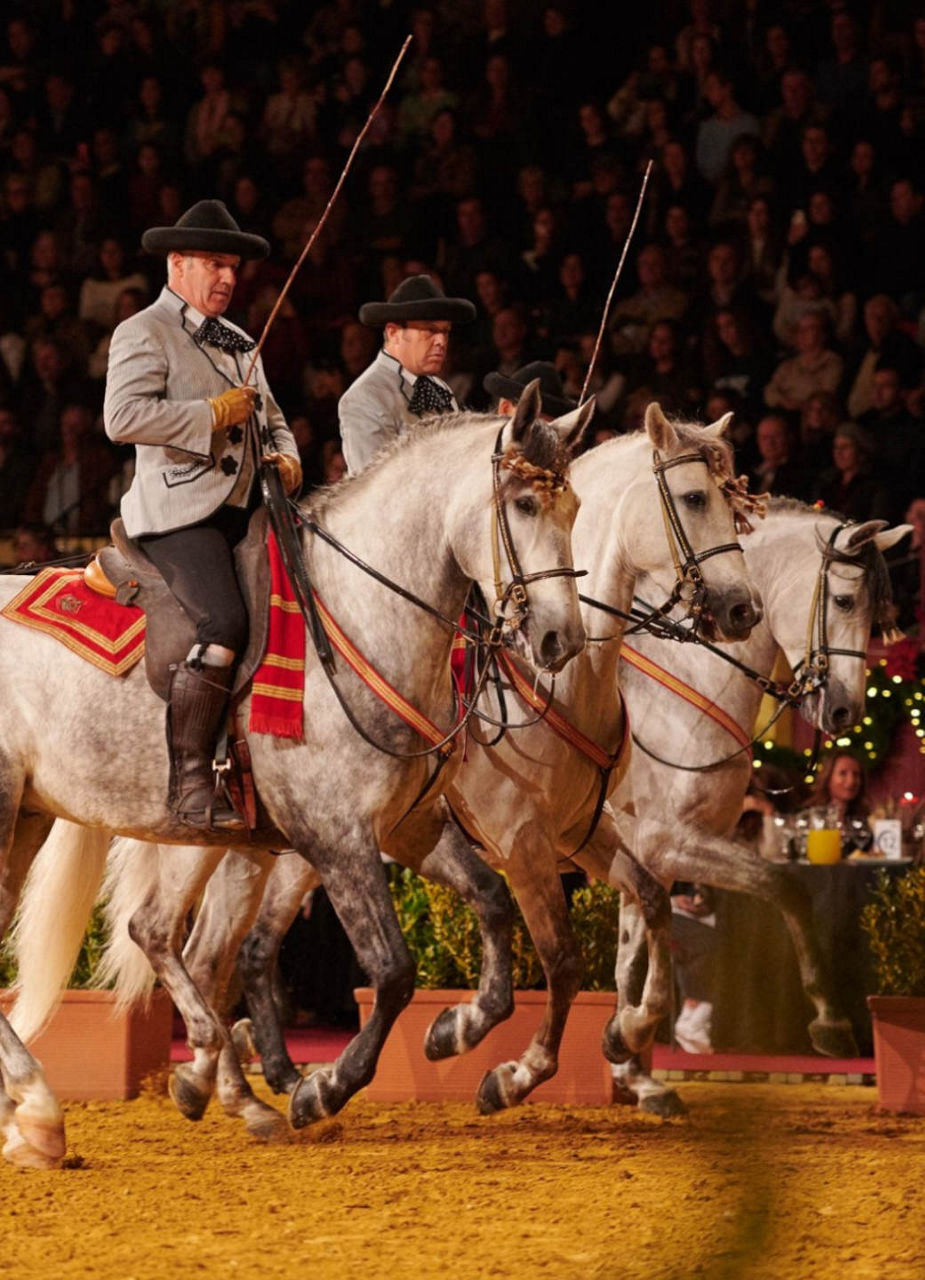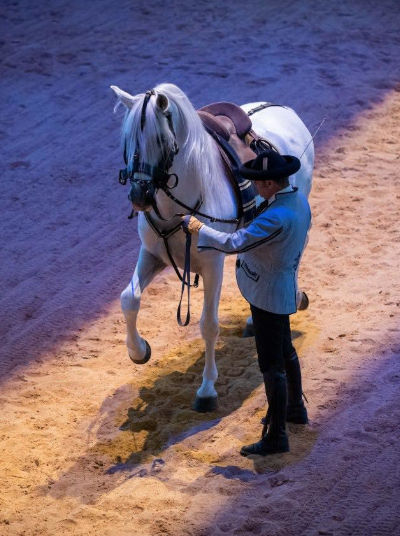 Dressage Show "Cómo Bailan los Caballos Andaluces"
Andalusians are extremely intelligent and willing to work. No wonder, that unique dressage shows are performed with PRE horses. The performances of the Royal Andalusian Riding School of Jerez are world-famous; in the spectacular show "Cómo Bailan los Caballos Andaluces" (English: How the Andalusian horses dance), riders and horses show off their skills.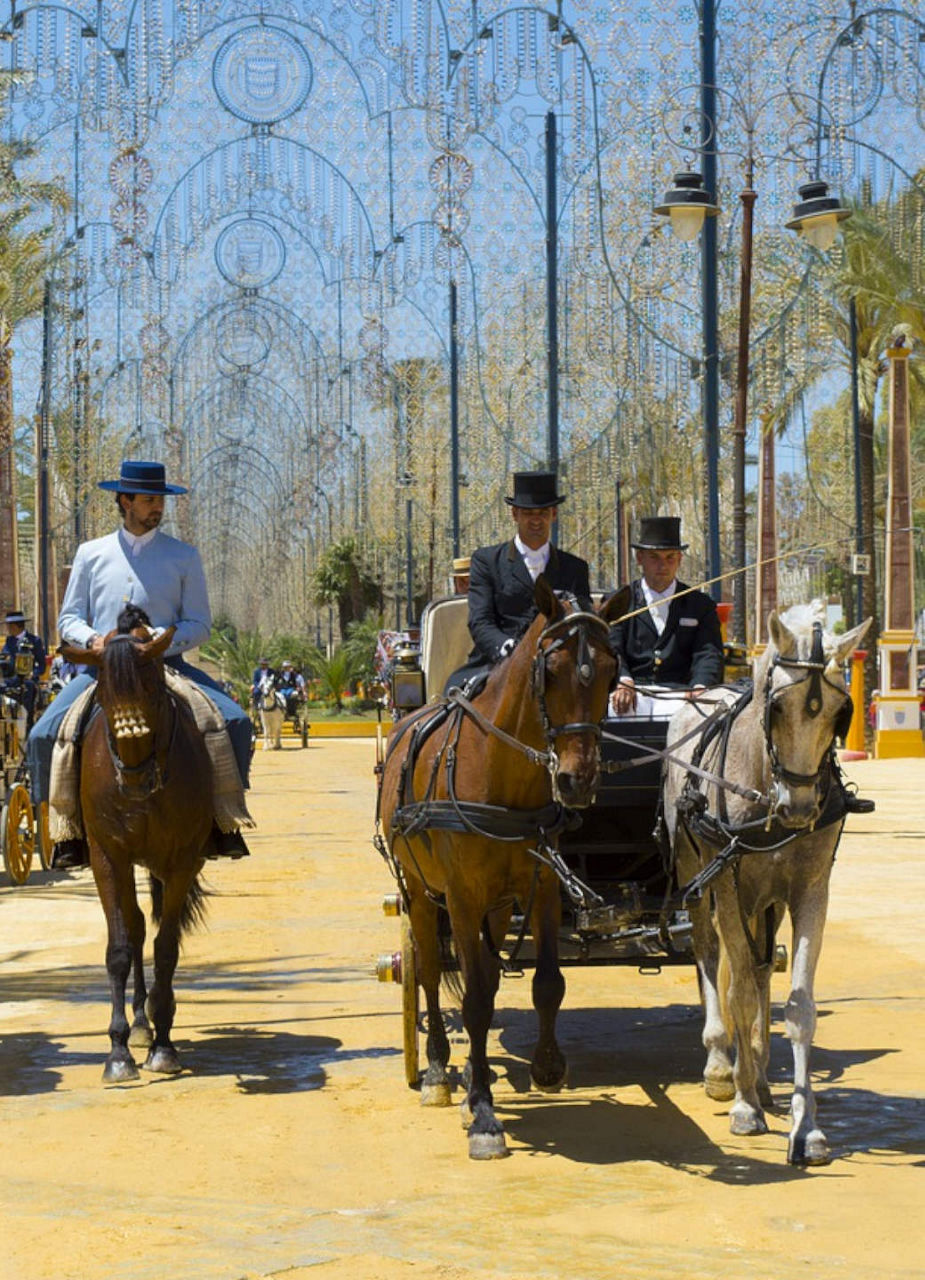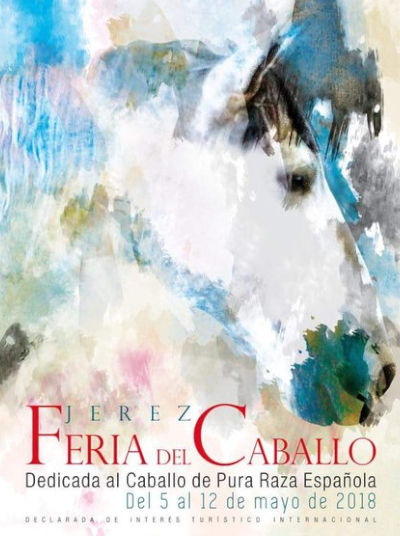 Feria del Caballo
The Spanish know how to celebrate. They prove it with the annual "Feria del Caballo" in Jerez de la Frontera. This festival lasts seven days and is one of the most important in the province of Cádiz. Its origins lie in the Middle Ages, where farmers traded animals (mainly horses) for a week and celebrated their transactions afterwards. It comes as no surprise that the folk festival is also called the "horse fair". In addition to various highlights such as the flamenco dance in traditional dress or culinary delicacies, the horses are the centre of attention and particularly beautiful four-legged creatures are presented.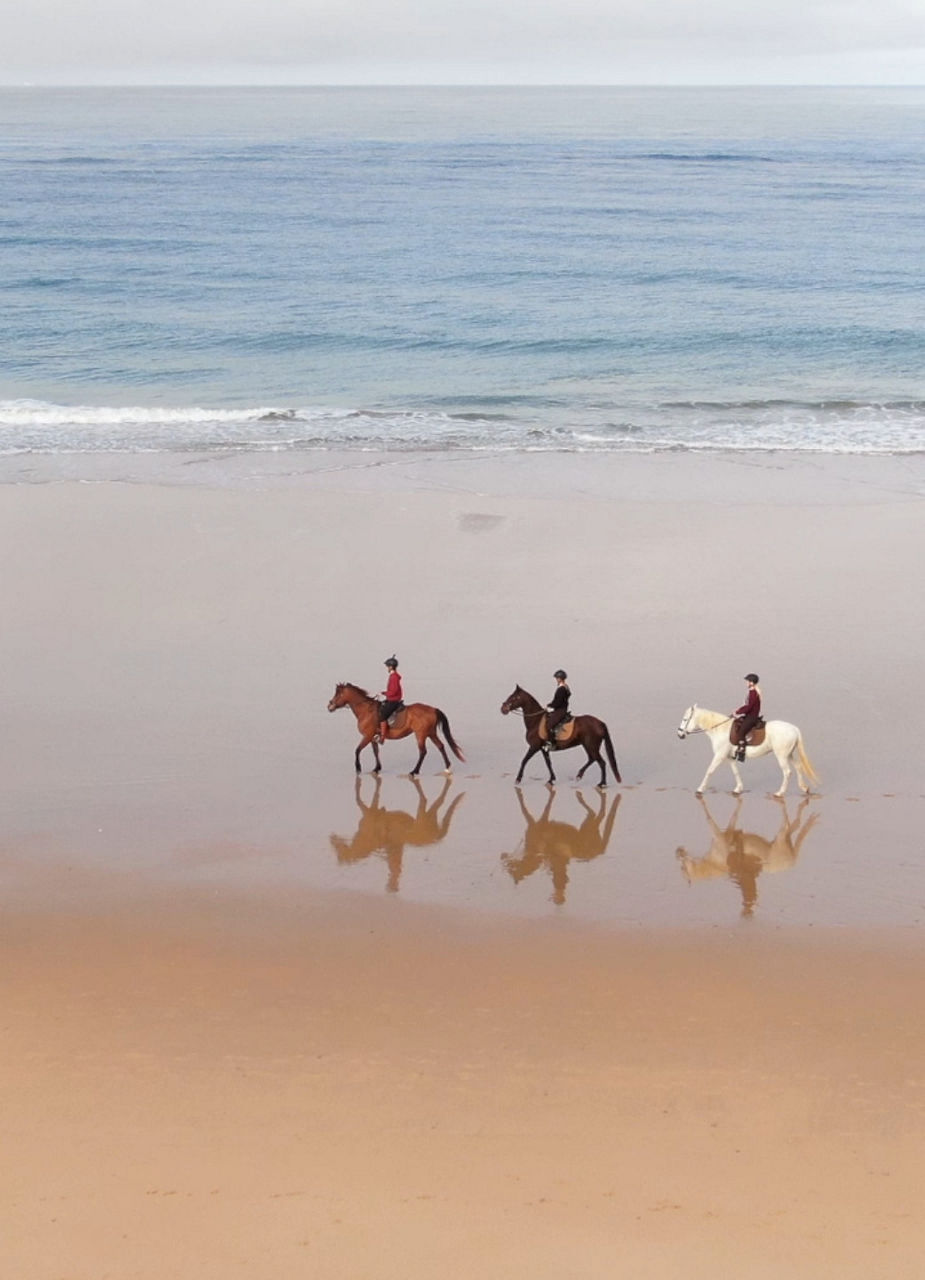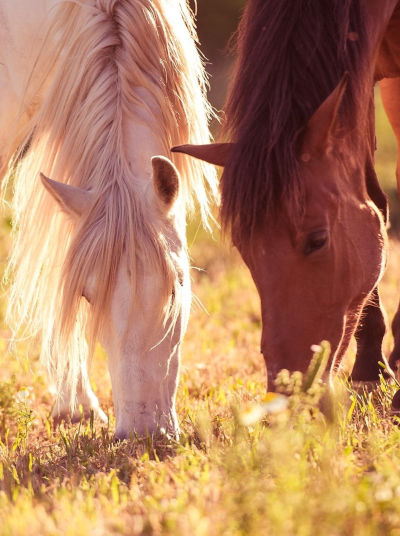 Riding Holidays in Andalusia
In Andalusia, horse lovers get their money's worth. There are several tour operators that offer horseback riding holidays and excursions. Such a getaway is also possible at Finca la Mimbre near the mountain village of Vejer de la Frontera and only one hour away from Jerez. Enjoy the breathtaking sunrise while riding on the beach, trot through the pine forest or let your eyes wander over to Africa on the steep coast – the authentic excursions make a horse holiday complete and will let you forget your everyday life entirely.