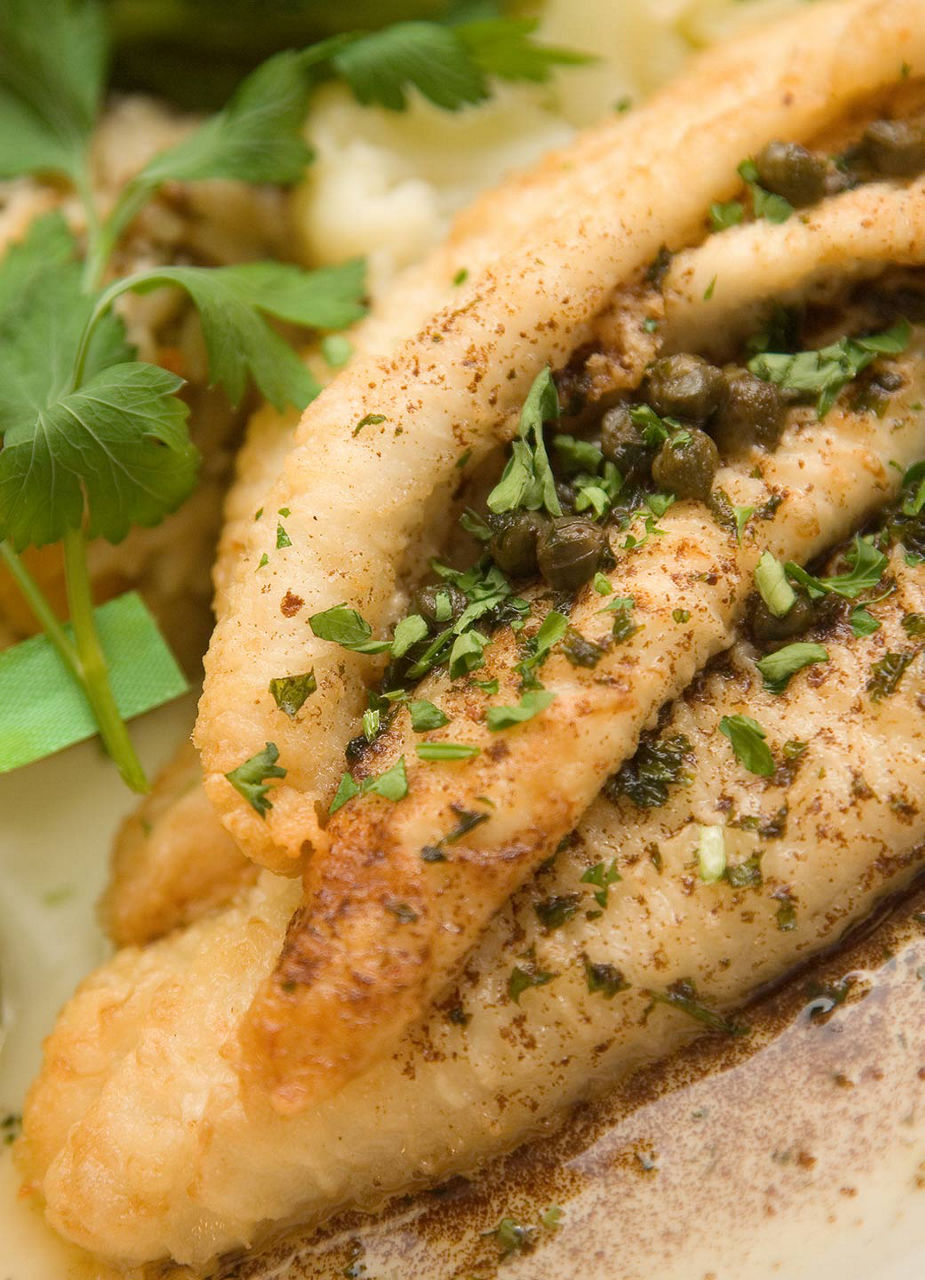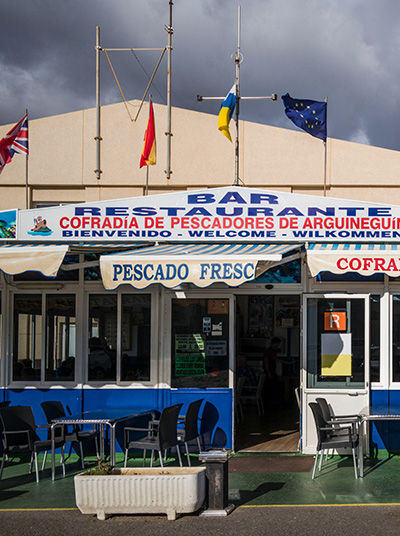 Fresh from the Sea
Is this your first trip to the Canary Islands? Then consider yourself lucky and enjoy the opportunity to discover completely new flavours. If you've been there before, you already know what's at the top of your list of local delicacies: fish. In Cofradia de Pescadores, the fishermen's cooperative restaurant in Arguineguín, you'll meet many of the locals. Whether it be Chipirones (baby squid), sole, or John Dory - everything tastes authentic here. The focus is not on a sophisticated atmosphere or outstanding service, but only on what really matters: super fresh fish.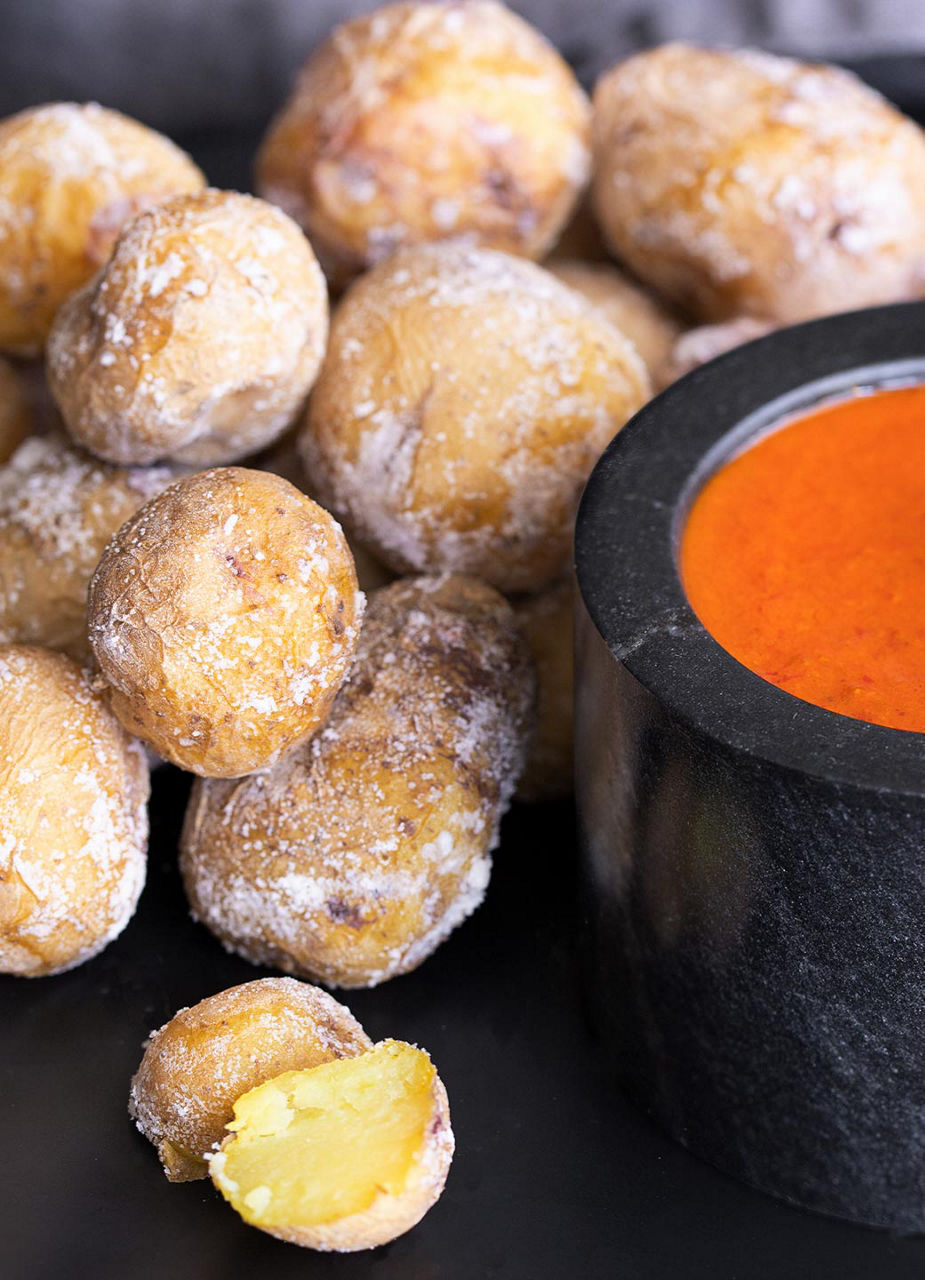 A Tuber Takes Off
A delicacy, almost too good to be eaten as a side dish: Since the 16th century, the Canary Islands have cultivated a variety of small potatoes whose precursors originally came from the Andes. The Papas Antiguas de Canarias are offered in many places as Papas arrugadas, and are not to be confused with the ordinary potato. They are cooked with plenty of salt until their skin becomes wrinkly and covered with a fine crust. These are then served with a spicy Mojo rojo, a tangy salsa made from chili and red peppers. Please note: The green Mojo verde is not typically served with Papas arrugadas, but rather with fish.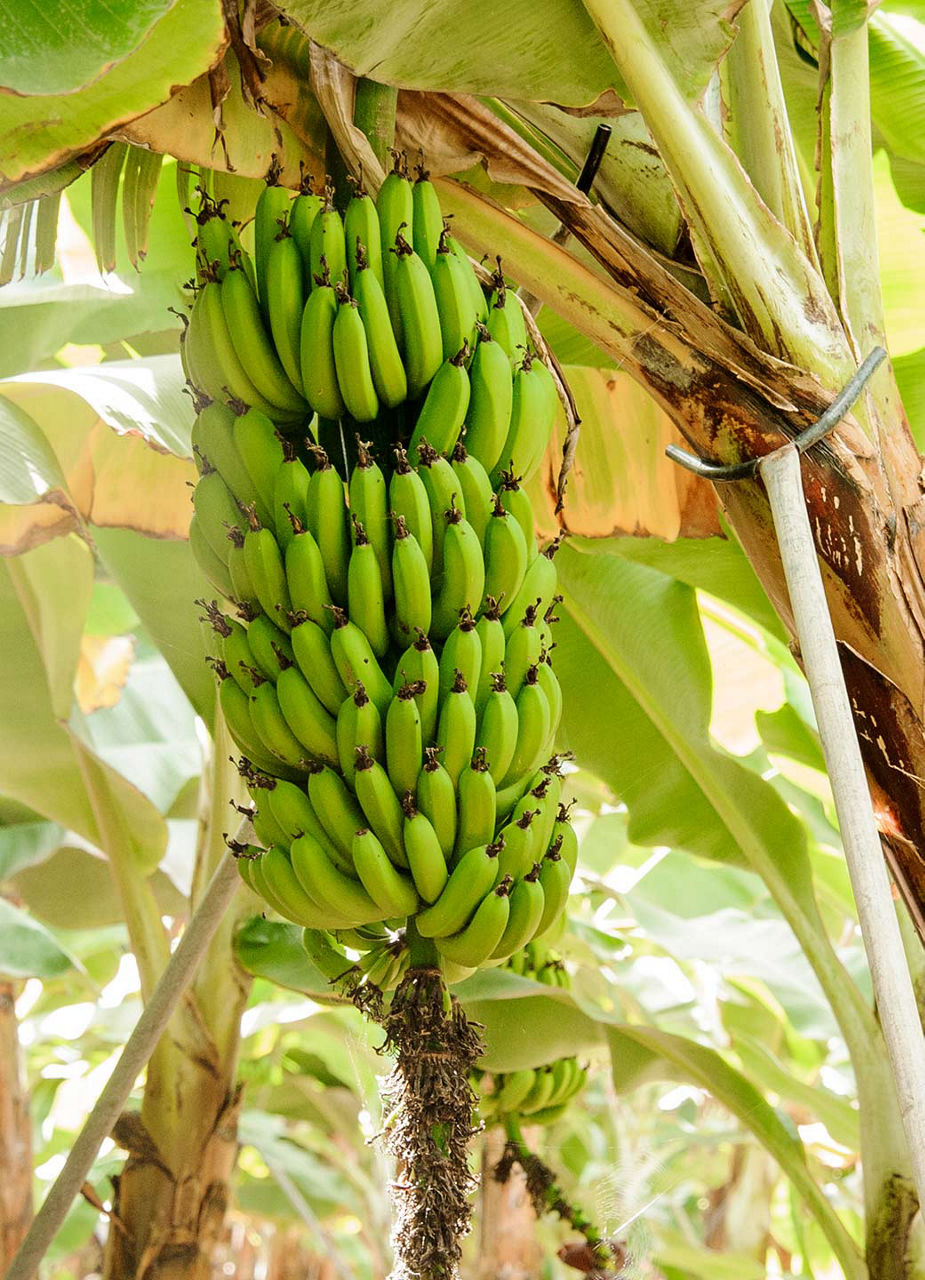 Unique Bananas
One of the most successful export products of the Canary Islands has long been the banana. However, it is not called by this name, and should be referred to as plátano in trade. It is also allowed to bear the EU trademarks for «protected geographical indication» and «protected origin» . The fruit ripens on the tree for about six months, which is why it tastes sweeter and more aromatic than bananas from Central America – this difference is also reflected in their price. They are harvested year-round, which you can see on the plantations between Arucas and Banadero – or in Banana Park, a large finca in Maspalomas.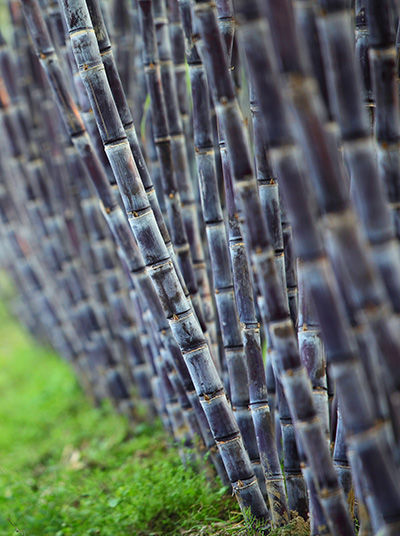 The Spirit of Sugar Cane
Located on the plain between Arucas and Teror are the sugar cane fields of the Destilerias Arehucas, the rum distillery of Gran Canaria, and one of the largest in Europe. Inside the distillery you can see how the Rones de Arehucas are produced – from the sugar cane mill to fermentation and distillation. Afterwards, you'll have the opportunity to taste the white and brown rums from their oak barrels. Maybe you'll like the taste and take some home with you? A popular local rum variety is the pleasantly mild honey rum (Ron Miel), refined here with real honey. The company's top product has been aged for 20 years.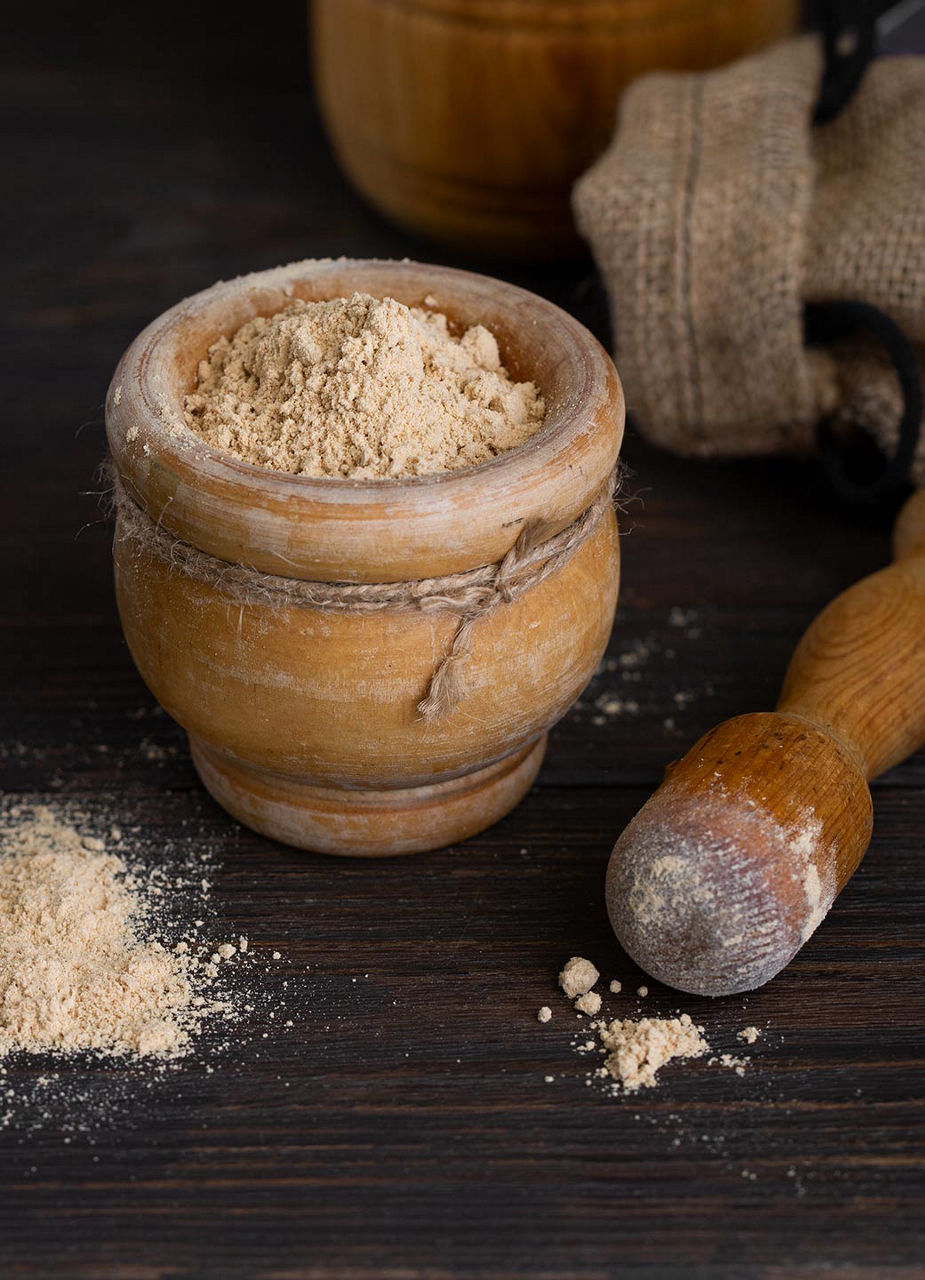 A Miracle from Flour
Gofio has been a staple food for Canary Island inhabitants for many centuries, even before the Castilian conquest. The raw materials were roasted in clay jars, ground by hand, and mixed with goat's milk, goat's cheese, or fat. Even today, many rave about this flour, made mostly from barley, which has an unusual flavour: a slight smoky note, and somewhat nutty. But where can you try it? Two tips from Las Palmas: The restaurant El Equilibrista offers «blueberry ice cream with gofio roll and three Canarian cheeses», the ice cream shop Peña La Vieja has an ice cream made with «Gofio La Piña» (corn meal) – just ask!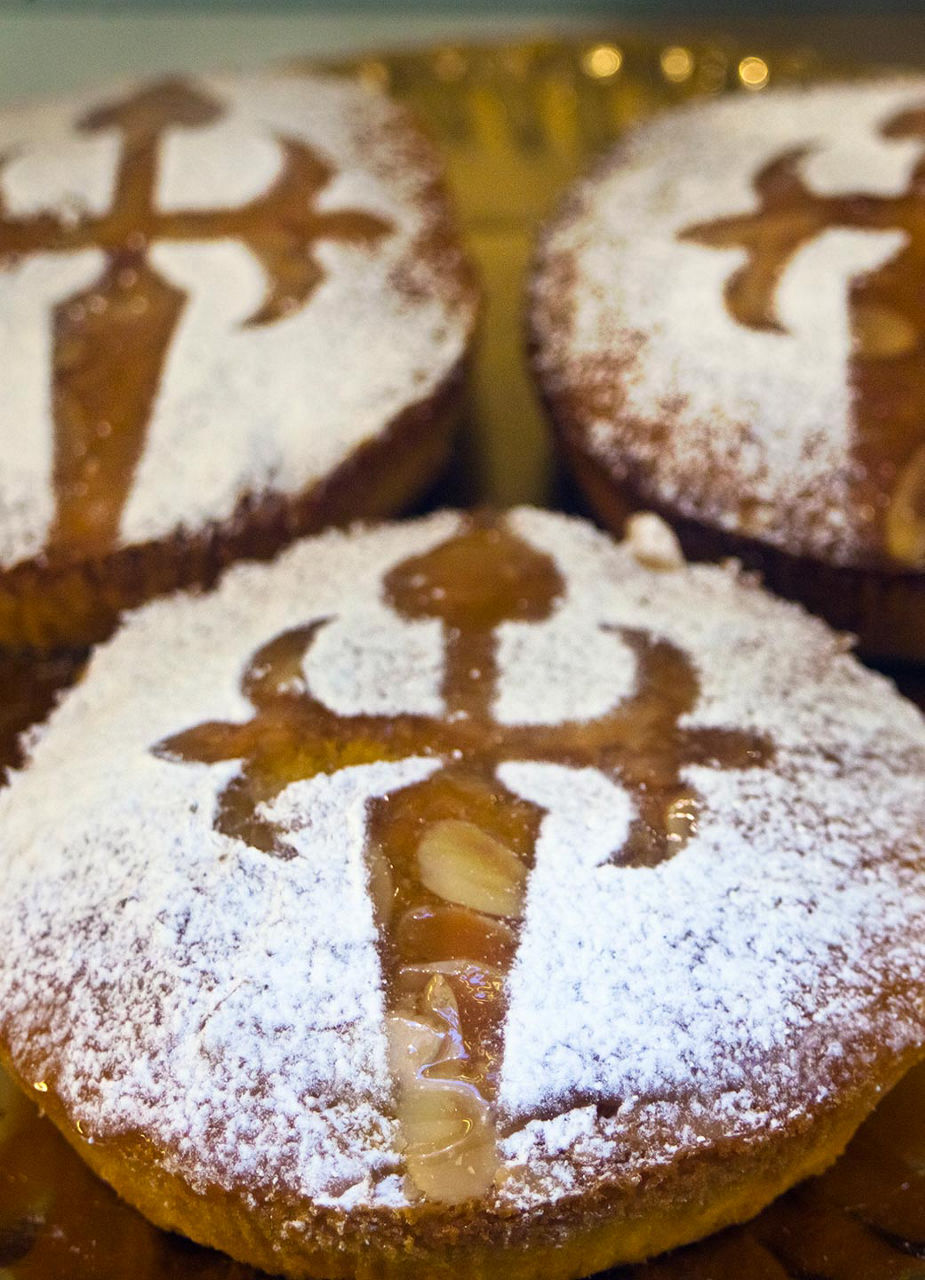 Magic Almonds
Canarian pastry chefs have a special passion for almonds. In Tejeda, a remote mountain village, Rosa Maria Medina Vega and José Antonio Quintana Navarro produce the almond cream «Bienmesabe» in their time-honoured confectionery Dulceria Nublo, which attracts customers from all over the world. There's also La Panera de Tunte on the main street of the almond capital of Tunte, which bakes the sensationally moist Tarta de Santiago that you won't want to miss. However, we cannot be responsible for any side effects this may have on your figure, or the extra workouts required to burn off these delicious treats!